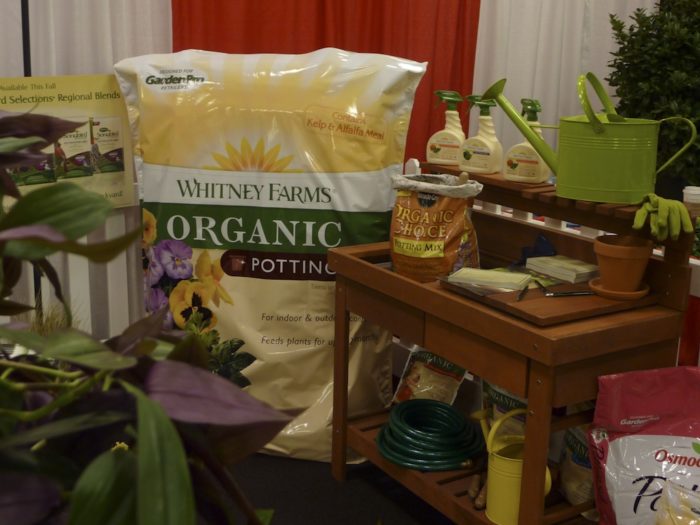 As you know, I'm not a big fan of water-sucking, fossil fuel-dependent, stream and lake-polluting lawns. My design practice is in Southern California where growing lush carpets of turf is as natural as Trump's comb-over. My distaste for strictly decorative lawns is one reason I'm a founding member of LawnReform.org, a nationwide group dedicated to silencing the siren song of the perfect lawn.
And since I also love taking pot shots at those who I perceive as bad guys, imagine my delight when I saw that the Scotts Miracle-Gro Company was sponsoring breakfast at the annual Garden Writers Association symposium in Dallas last week. I mean these are the folks whose very existence has been built upon putting-green-perfect yards where weekend warriors get their NASCAR-meets-John-Deere jollies.
Eggs, taters, sausage and downright drinkable coffee were served, followed by a pitch from Jan Valentic, Sustainability Officer for Scotts. "Great," I thought, anticipating fuel to top off my next Molotov cocktail rant, "another corporate PowerPoint 'greenwashing' indoctrination."
Jan's first slide — a view of her dear mum's, um, bum, as she knelt over to weed a bed of sedum — busted up the house and instantly burnished her street cred. This, Jan explained, was the usual view she had of her mother, Betty, toiling in the garden. Not bad — a cheeky (couldn't help myself) sense of humor and a family history of gardening. Hats off to Scotts.
The rest of Jan's forty-some-odd slides had me sitting up, leaning forward and giving up on playing "gotcha." (I have to admit, I felt cheated.) The presentation she laid out for the roomful of garden writers hit all the right notes – how Scotts was listening and responding to the concerns of environmental groups, supporting community gardens, reducing the footprint of their production and packaging, and supporting scholarships for young people.
We were introduced to their line of organic indoor and outdoor pest controls, weed killers, rose care and plant disease products under their Ortho EcoSense label. They've acquired the Whitney Farms line of organic soils and fertilizer products from the Rod McLellan Company.
"Cool green stuff," I thought. "Not the company I used to sell when I worked in nurseries a few decades ago."
Jan was straight up about the company's late arrival and admittedly small steps toward the green side of the garden world. "One aspect of sustainability is staying in business," she said. And she's right. A company can't do much good from six feet under.
It appears that the folks at Scotts Miracle-Gro have found a pragmatic, shareholder-friendly form of eco-religion. Consumers are becoming more enlightened and demanding products that are environmentally friendly. Unless Scotts wants to go the way of the wooly mammoth, they have to adapt. They're not leaders; they're followers, but they're moving toward the light and they have a huge market share, so this matters.
I'm not naïve. I don't think the corporate leaders drove their VW van to Big Sur for a week, altered their consciousness and saw the light. For now, the eco-products are a minor portion of their total product line and business model. Visit their website and you'll see that the first link you can click is like a time machine back to old school products, some still laden with 2,4-D and other nasty, but allowable chemicals.
But I'm a "be here now" kinda guy. It's easy to look back and dredge up the dark past, but we need to start from where we are today and move forward, hopefully with all due speed.
Smart companies are getting on, not under, the bus. I could care less if you buy from Scotts or from a small family-owned company working out of their farm – I'm a big advocate for the little guy. It's your job as a consumer to create demand for the smarter, safer products. The balance is tipping and that's because concerned gardeners are paying attention to environmental issues and leading the way with their wallets. Let's hope for a day, very soon, when there's only demand for the good stuff.