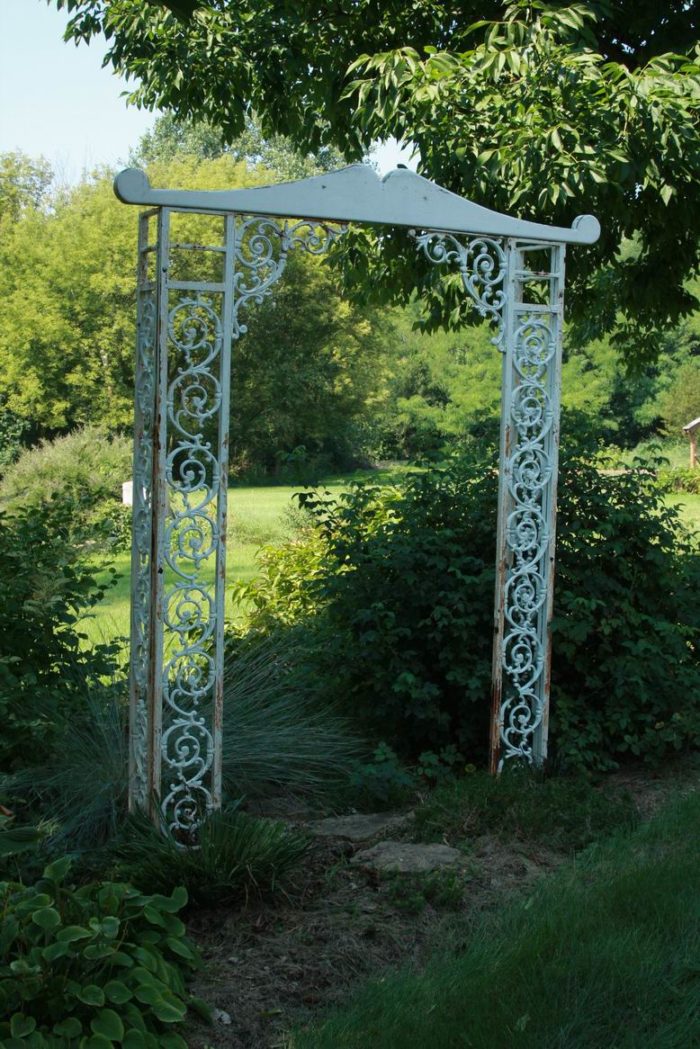 I visited a bunch of gardens around Chicago a couple of weeks ago (special thanks to Amanda Thomsen, FG's newest blogger, who acted as my guide!), and in one of those gardens, I fell in love with this metal arbor. I loved it even more when I found out what it used to be!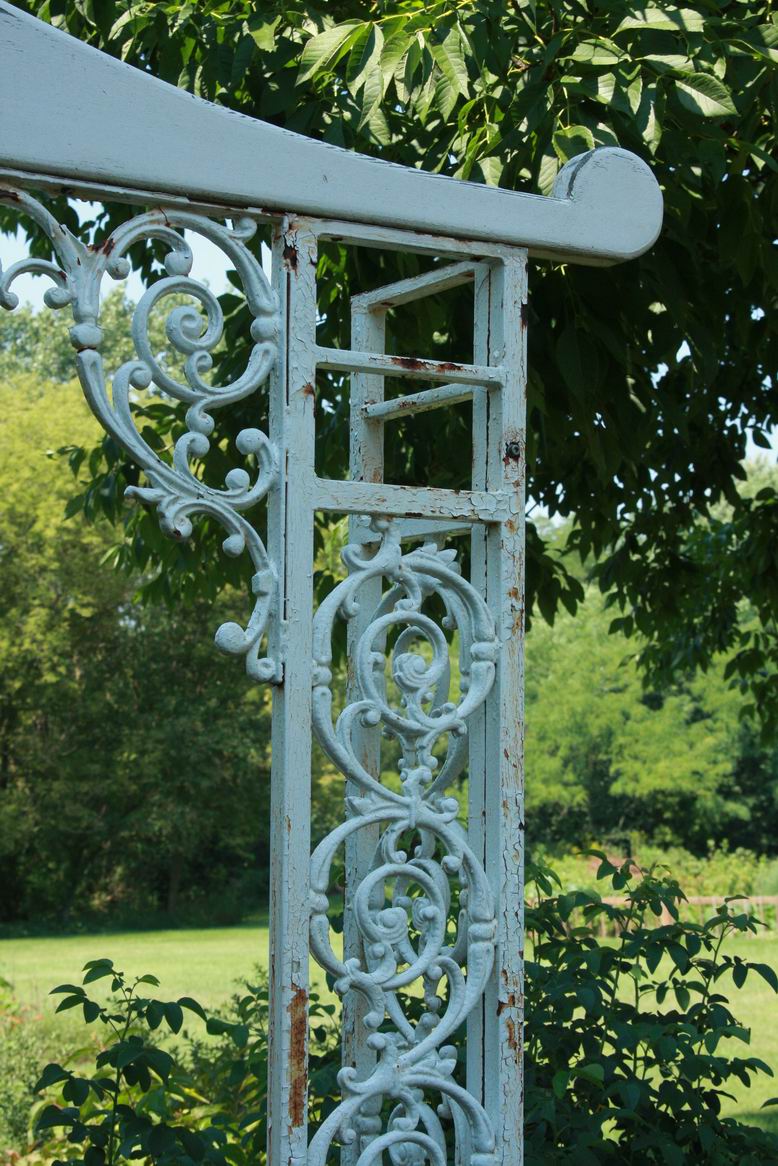 The owner of this garden and its arbor, Wendy Ory, says, "The ornamental wrought iron pieces are from a 70's ranch we renovated in Sun City, Arizona. The railings and support posts from the front porch had way too much character to put out to the curb, so we dragged them back to Illinois. I had originally thought of using the railing pieces for fencing but couldn't find the right place for them and they eventually made their way to other gardens. The ideal place for an arbor was created when we mulched in an area between two existing beds. My husband the carpenter designed the top to echo the curves of the iron pieces. I really like the way the arbor is aging and how the plants are filling in around it." Love it! Thanks, Wendy, for sharing.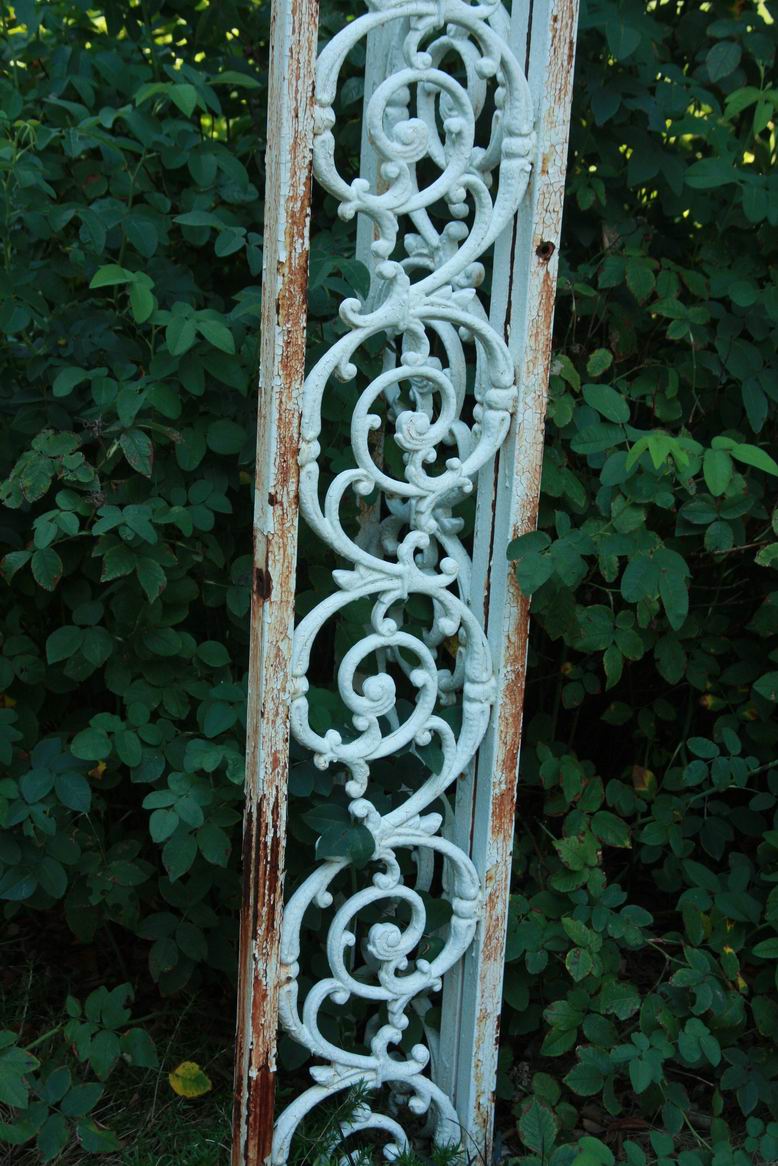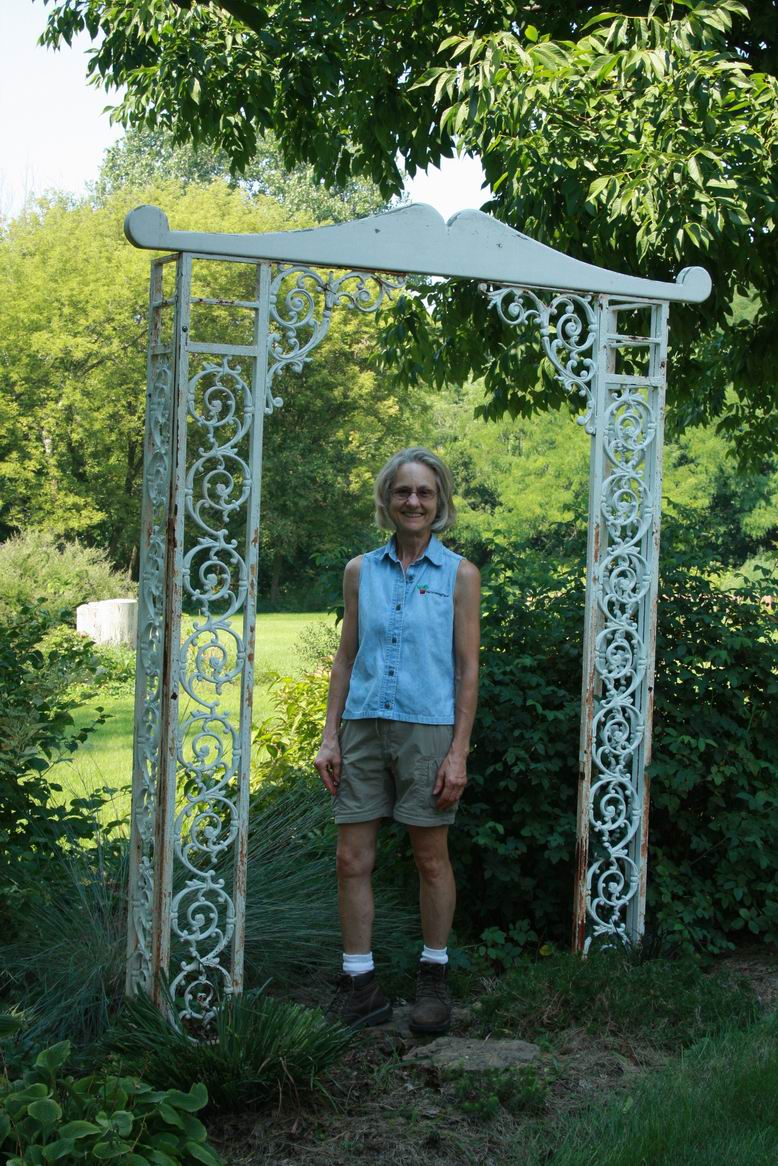 Welcome to the Fine Gardening GARDEN PHOTO OF THE DAY blog! Every weekday we post a new photo of a great garden, a spectacular plant, a stunning plant combination, or any number of other subjects. Think of it as your morning jolt of green.
Sign up to get new posts delivered to your inbox each morning so you'll always remember to take a look, or subscribe to our RSS feed. We look forward to sharing our garden travels with you.
READER PHOTOS: We love featuring your photos, too. If you think you have a photo that we should share on the Garden Photo of the day, email us. Send hi-res images if possible. We'll only respond if we plan to use your photo.