I'd always heard that Chicago was a very green city (lots of gardens, not eco-friendly, though I'm sure it's got its eco-friendly attributes…). Michigan Avenue proves it! The median plantings are gorgeous, and even the local business get in on the gardening game. The plant combos were sophisticated and exciting. I could have photographed them for hours, had the traffic-dodging not gotten a bit scary.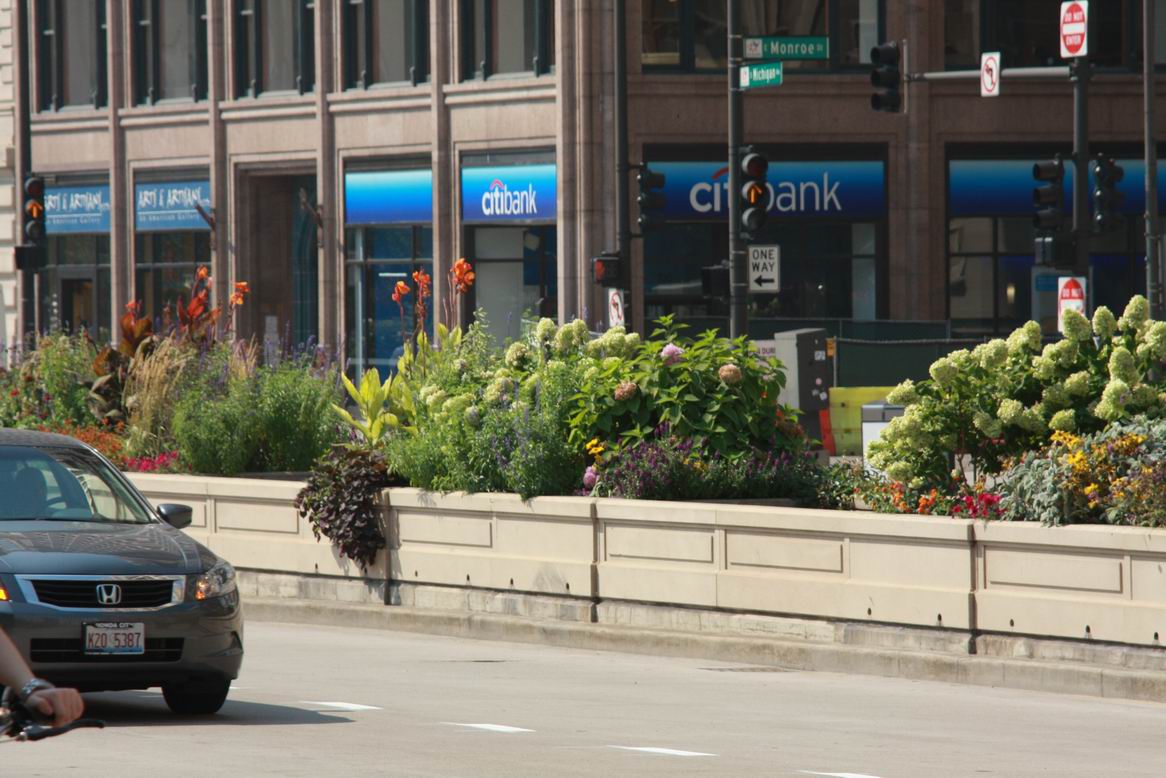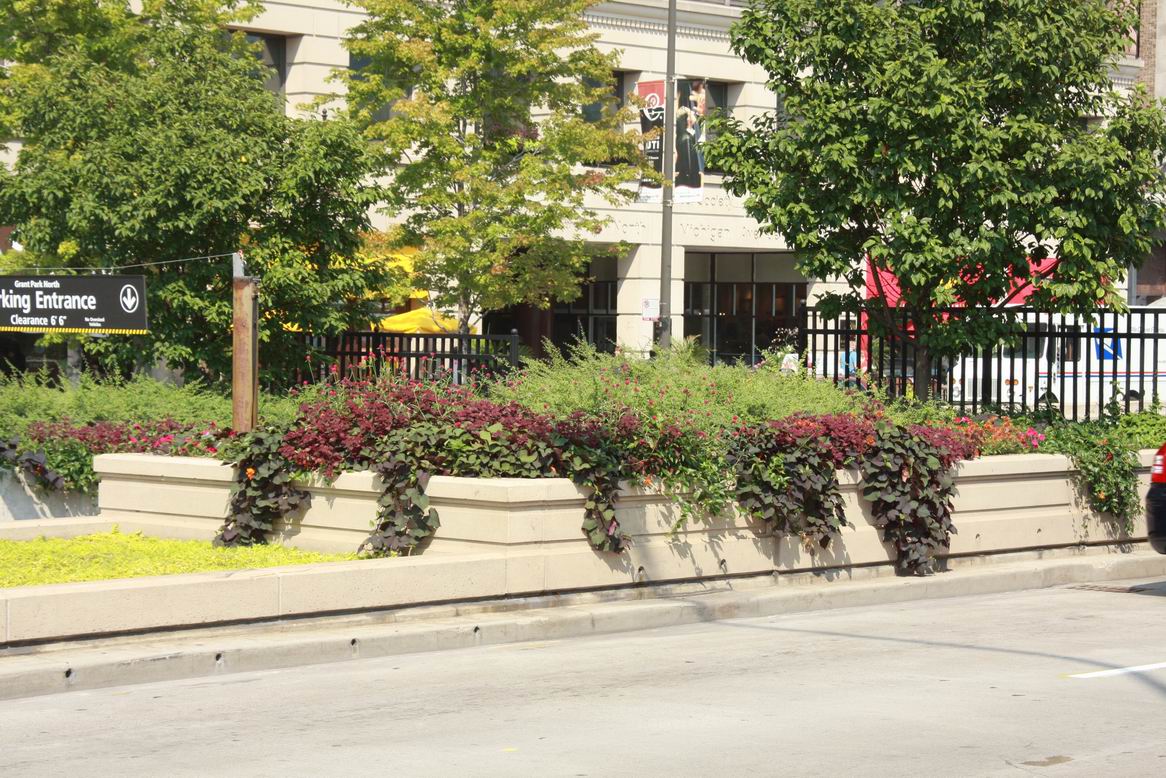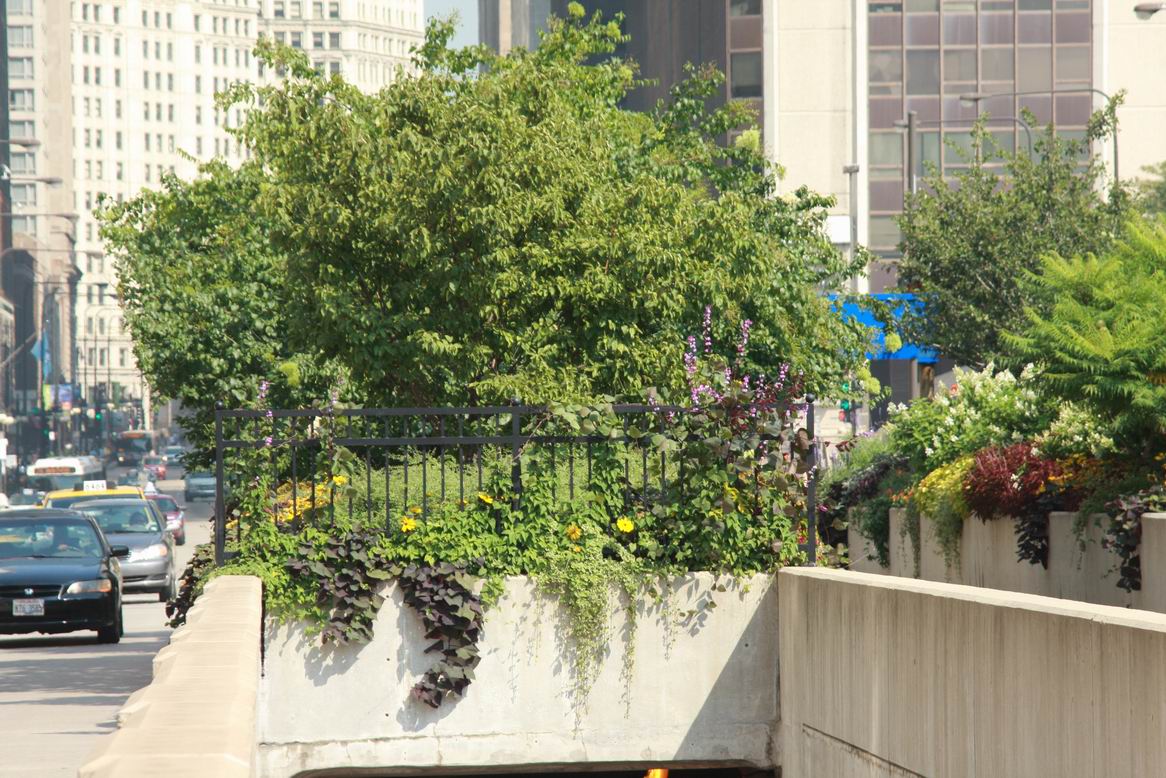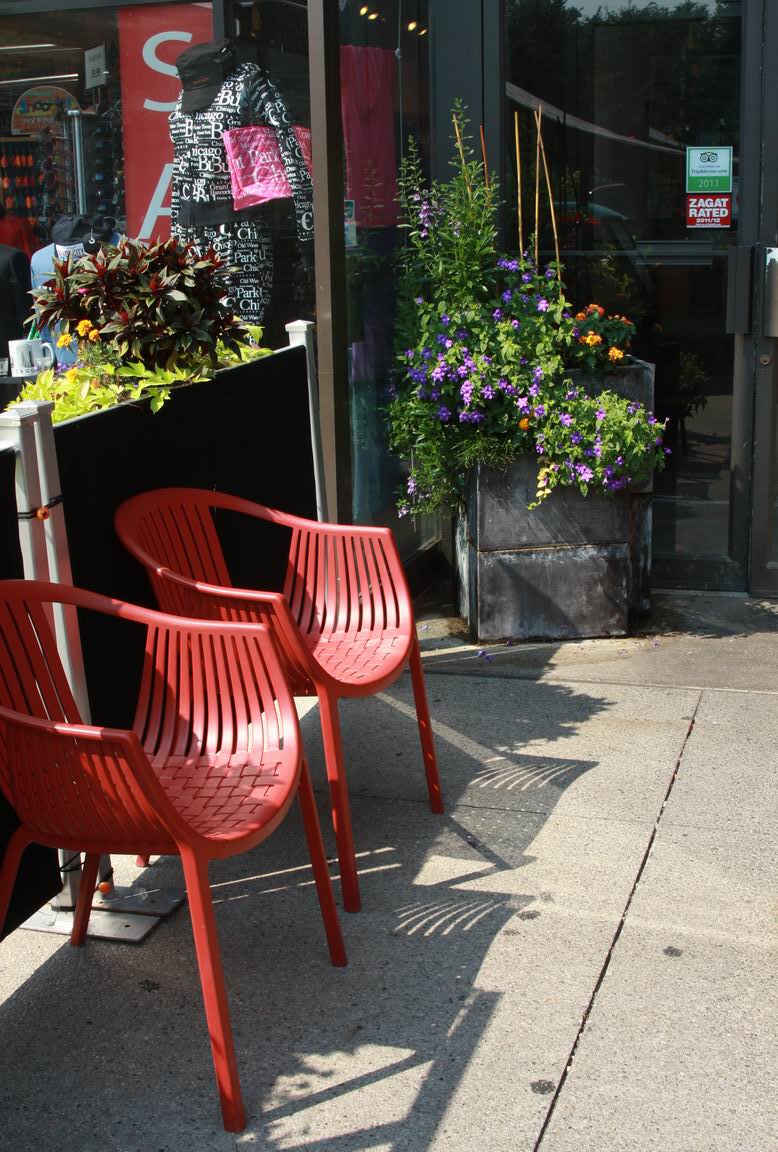 Welcome to the Fine Gardening GARDEN PHOTO OF THE DAY blog! Every weekday we post a new photo of a great garden, a spectacular plant, a stunning plant combination, or any number of other subjects. Think of it as your morning jolt of green.
Sign up to get new posts delivered to your inbox each morning so you'll always remember to take a look, or subscribe to our RSS feed. We look forward to sharing our garden travels with you.
READER PHOTOS: We love featuring your photos, too. If you think you have a photo that we should share on the Garden Photo of the day, email us. Send hi-res images if possible. We'll only respond if we plan to use your photo.