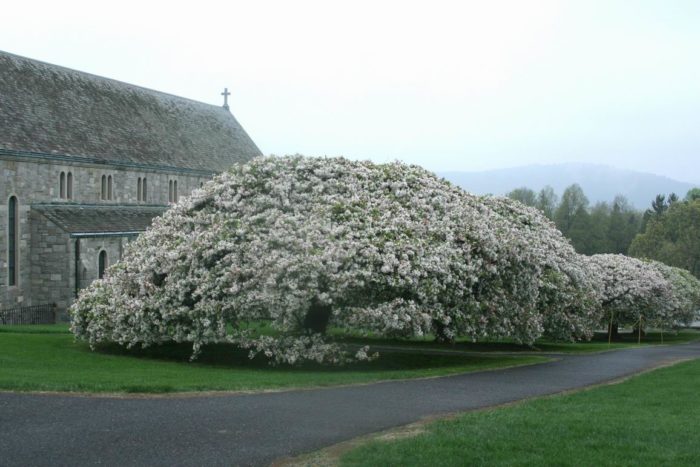 Well this is what it looks like! I took this photo at a local private school in my town last May 1st. I remember what the air felt like. Unfamiliarly balmy, palpably misty, and amazing! It was like the essence of spring was filling my lungs, especially as I took in the sight of these blooming trees. Are they cherries? Crabapples? There was no gardener nearby to ask. I'd be curious to know how old they are, too, and who tends them. Amazing! It's hard to imagine, with over two feet of snow in my garden at the moment, that I'll see this sight again.
Welcome to the Fine Gardening GARDEN PHOTO OF THE DAY blog! Every weekday we post a new photo of a great garden, a spectacular plant, a stunning plant combination, or any number of other subjects. Think of it as your morning jolt of green.
Sign up to get new posts delivered to your inbox each morning so you'll always remember to take a look, or subscribe to our RSS feed. We look forward to sharing our garden travels with you.
READER PHOTOS: We love featuring your photos, too. If you think you have a photo that we should share on the Garden Photo of the day, email us. Send hi-res images if possible. We'll only respond if we plan to use your photo.