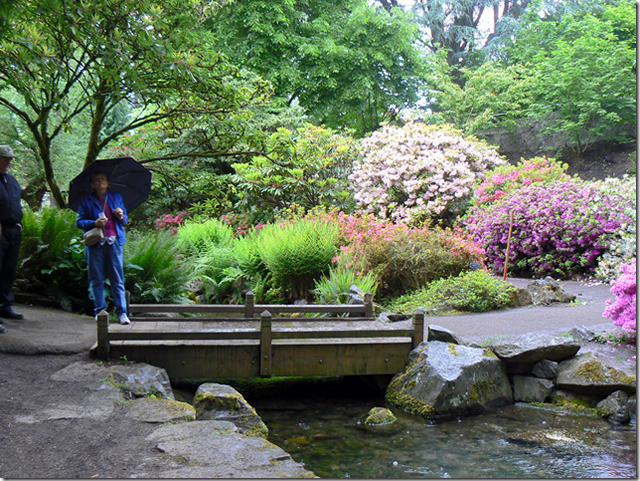 Erla Richards from Independance, Oregon let's us in on a great little secret.
"When I read the GPOD on the Meerkerk Rhododendron Garden it reminded me of a trip a few years ago to the Crystal Springs Rhododendron Garden in Portland, Oregon, with the senior group from our church. It is a small garden of only 9.49 acres, but is extremely lovely. The garden was initiated in 1950 as a test garden and many of the rhodies are from that time period and have grown to be huge. There are more than 2,500 rhododendrons, azaleas, and other plants which have been donated by volunteers and gardeners. The garden is in a setting along Crystal Springs Creek amid small lakes, fountains, and small waterfalls. I encourage anyone who lives in the vicinity or who is traveling through Oregon to visit this beautiful spot of nature. Enjoy."
Have a garden you'd like to share? Email 5-10 photos and a brief story about your garden to [email protected]. Please include where you are located!
Have a mobile phone? Tag your photos on Instagram or Twitter with #FineGardening!
You don't have to be a professional garden photographer – check out our garden photography tips!
Do you receive the GPOD by email yet? Sign up here.
Follow us: @finegardening on Twitter | FineGardeningMagazine on Facebook | @finegardening on Instagram