1. 'Big Magenta' African daisy

Name:

Arctotis acaulis

'Big Magenta'
USDA Hardiness Zones: 9 to 11
Size: 1 foot tall and 3 to 4 feet wide
Conditions: Full sun; any soil
Give this robust, easy-care ground cover plenty of room. It spreads fast, forming a silvery green carpet topped with hot pink flowers on stout, silvery green stems. 'Big Magenta' African daisy blooms most heavily with hot days and cool nights, and in coastal California, it never seems to go completely out of bloom. This South Africa native stays lush with little water and looks best when planted en masse. The flowers close at night and may not open fully on overcast days.
2. 'Limelight' Mexican Sage
Name:

Salvia mexicana

'Limelight'
Zones: 9 to 11
Size: 4 to 6 feet tall and 2 to 3 feet wide
Conditions: Full sun to partial shade; prefers well-drained soil
This is one of my go-to sages. A native of Mexico, 'Limelight' Mexican sage grows fast, with a tall, slender shape that squeezes into tight spaces and quickly adds height to a landscape. To maintain a symmetrical silhouette and encourage new growth, occasionally snip during the growing season and then give it a hard trim in spring.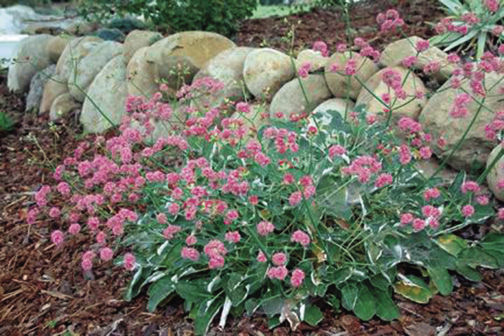 3. San Miguel Island Buckwheat
Name:

Eriogonum grande

var.

rubescens
Zones: 9 to 11
Size: 12 to 18 inches tall and 2 to 3 feet wide
Conditions: Full sun on the coast, some shade inland; prefers well-drained soil
This long-lived buckwheat is one of my favorite natives because it stays tidy year-round, requires next to no irrigation, and easily adapts to different conditions and garden styles. San Miguel Island buckwheat even provides sustenance to butterflies. Summer is its glory season, when it's enveloped in a haze of marble-size pink pompons that sit atop stiff stalks that rise about a foot above the foliage. The tiny flowers turn brown in fall. Snip them off, or leave them on for winter interest. This perennial self-sows, but the seedlings are easy to pluck if you don't want the patch to expand.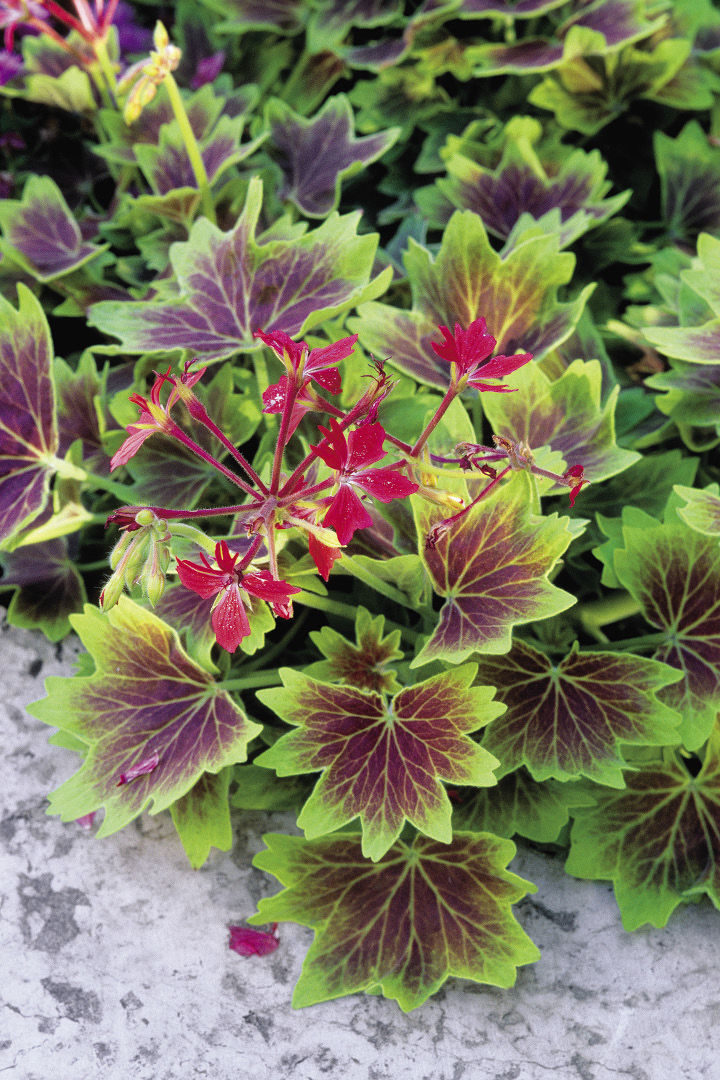 4. 'Vancouver Centennial' Pelargonium
Name:

Pelargonium

'Vancouver Centennial'
Zones: 10 to 11
Size: 1 foot tall and wide
Conditions: Full sun to partial shade; well-drained, loam soil
Grow 'Vancouver Centennial' pelargonium for its eye-catching, maple-shaped leaves. The chartreuse edges provide a cool look on hot days. Although many nurseries will recommend full sun, I find that too much light distorts the colors. I hide mine from the after­noon sun behind a patio post. Let it go dry between waterings, and avoid getting water on the leaves.
Joan S. Bolton is the principal designer and owner of Santa Barbara Garden Design in Goleta, California.
Photos: courtesy of Joan Bolton;  Steve Aitken; Bill Johnson