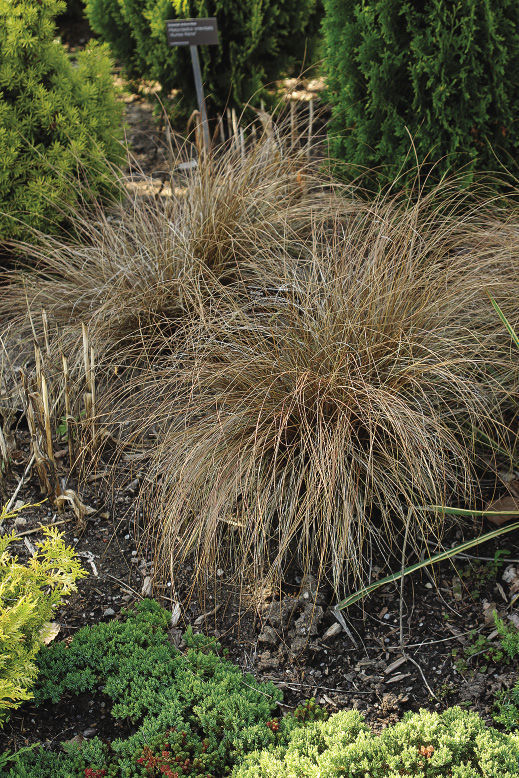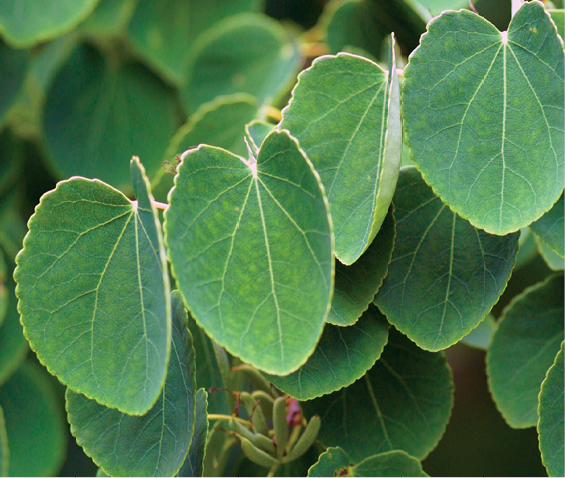 Katsura tree
Name:
Cercidiphyllum japonicum
USDA Hardiness Zones: 4 to 8
Size: Up to 40 feet tall and 30 feet wide
Conditions: Full sun to partial shade; fertile, moist, well-drained, humus-rich soil
This deciduous tree has stood the test of time. It lends itself perfectly to many styles, from naturalistic to contemporary. Katsura tree does not rely on a gregarious bloom once a year to call attention to itself. Instead, new leaves emerge a translucent bronze color, turn to medium blue-green for summer, then provide a buttery yellow-apricot accent in fall.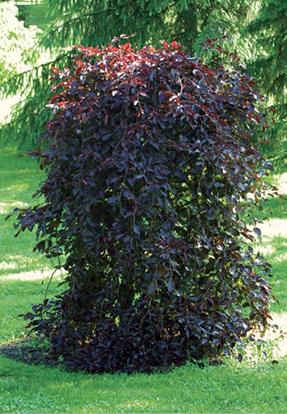 'Purple Fountain' weeping copper beech
Name:

Fagus sylvatica

'Purple Fountain'

Zones: 4 to 7

Size: Up to 20 feet tall and 9 feet wide

Conditions: Full sun; prefers well-drained soil but tolerates a wide range of soils

This stunning tree has dramatic presence. Its unusual weeping form and intense purple leaf color will draw your eye into the garden. It also makes a great companion for a sculpture, water feature, or bench to create a pleasing focal-point composition near your entryway. 'Purple Fountain' weeping copper beech is narrow and grows slowly.
Copper sedge
Name:

Carex flagellifera

and cvs.

Zones: 7 to 9

Size: Up to 20 inches tall and 3 feet wide

Conditions: Full sun to light shade; tolerant of most soils; somewhat drought tolerant after established

This attractive sedge ('Toffee Twist', pictured) will quietly enhance your garden for many years with little maintenance. With its brown color and soft texture, it is a pleasure to work with and is a perfect foil for other plants. Copper sedge can be used as an individual accent or massed together as a ground cover, providing a soft, neutral foreground to beautifully frame an entryway. It is reliably hardy and evergreen in mild climates.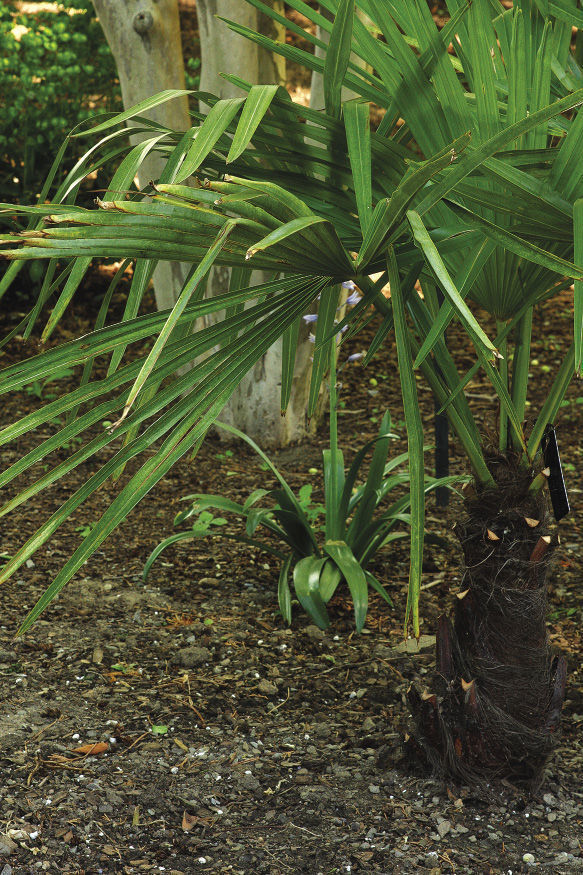 Windmill palm
Name:
Trachycarpus fortunei
Zones: 8 to 11
Size: 8 feet tall and 6 feet wide in 10 years
Conditions: Full sun to light shade; well-drained soil
In our region, this palm allows us to stretch our garden-style options from Victorian to contemporary to tropicalismo. Its erect, single trunk is covered with brown hairlike fibers, out of which emerge 3-foot-wide, fan-shaped leaves. Windmill palm is attractive planted both singly and in small groups. Use it to frame a view or to serve as an accent in a shady shrub border. Or place it in a large pot or urn, where it is sure to attract a multitude of compliments.
Laura Crockett
is the owner of Garden Diva Designs, a garden-design company in Hillsboro, Oregon.
Photos: Kerry Ann Moore; Steve Aitken; Stephanie Fagan; Jennifer Benner