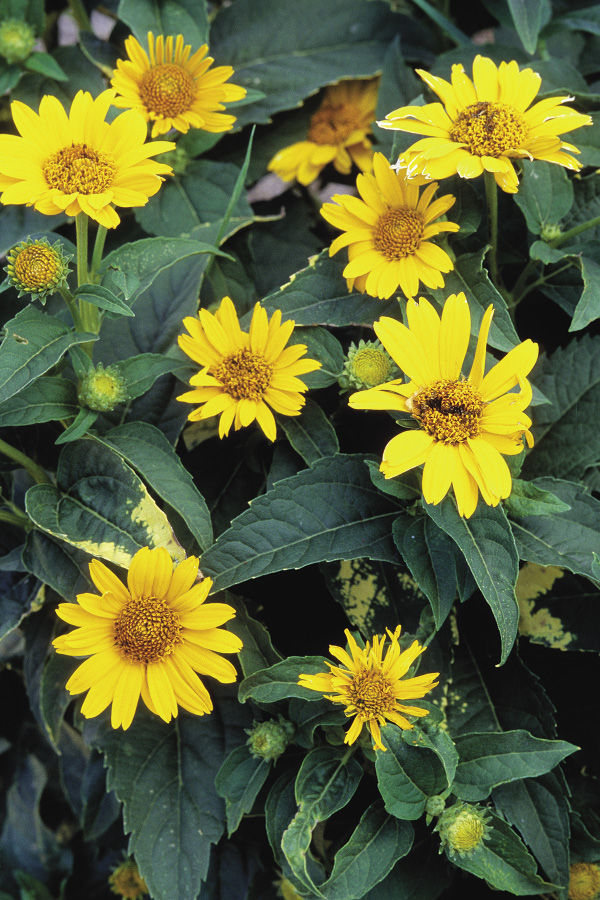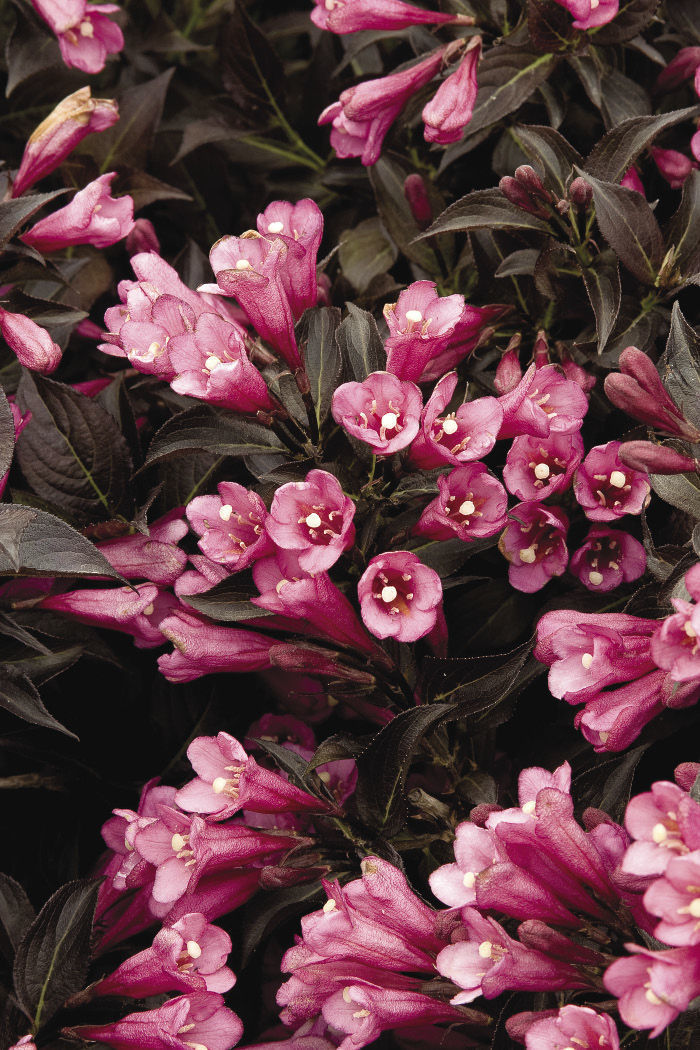 'Dark Horse' weigela
Name: Weigela florida 'Dark Horse'
USDA Hardiness Zones: 4 to 8
Size: 3 feet tall and wide
Conditions: Full sun; prefers moist, well-drained soil
Want to dress up an entryway or walkway? Plant a 'Dark Horse' weigela. Its purple foliage and pink flowers, which bloom sporadically through spring and summer, give beds a boost of intense color. Although each flower fades relatively quickly, they're irresistible to hummingbirds and butterflies. Prune this compact deciduous shrub after it finishes blooming, and water regularly during the hottest days of summer.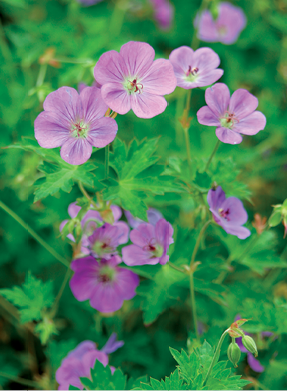 Rozanne
®
geranium
Name:

Geranium

'Gerwat'

Zones: 5 to 8

Size: 12 to 18 inches tall and 18 to 24 inches wide

Conditions: Full sun to partial shade; prefers moist soil

This showstopper is one of my favorite front-yard perennials. From June to September, it produces an abundance of long-lasting blooms, which are particularly striking when planted en masse. To top it off, you don't have to deadhead faded flowers to keep this plant blooming strong. When the flowers fade, its red fall foliage gives an impressive show. Rozanne® geranium also gains points for thriving in both sun and partial shade.
'Tuscan Sun' sunflower
Name:

Heliopsis

'Tuscan Sun'

Zones: 3 to 9

Size: 12 to 20 inches tall and 20 to 24 inches wide

Conditions: Full sun; prefers moderately moist, well-drained soil

You won't catch this plant wilting on a hot summer day. Heat and drought tolerant, 'Tuscan Sun' sunflower is perfect for brightening a Northern Plains landscape. With its compact shape, this disease-resistant perennial performs just as well in containers as it does in beds. 'Tuscan Sun' boasts lemony yellow flowers that butterflies love; lengthy stems that hold their own in a vase; and a generous blooming season that kicks off in early summer and ends in fall.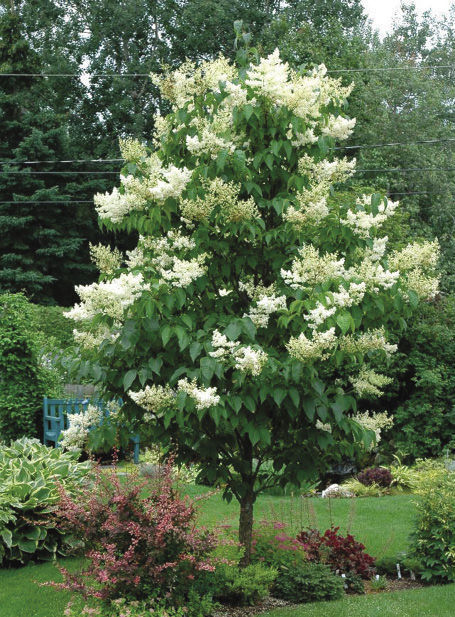 'Ivory Silk' Japanese tree lilac
Name:

Syringa reticulata

'Ivory Silk'

Zones: 3 to 8

Size: 10 to 12 feet tall and 6 feet wide

Conditions: Full sun; tolerates most soil conditions

'Ivory Silk' Japanese tree lilac looks spectacular in any setting. It's the type of tree you can plant anywhere: at the corner of a house, in a courtyard, near an entryway, or along a driveway. A favorite among hummingbirds and butter­flies, this sweetly scented lilac grabs attention by blooming later than most flowering trees. 'Ivory Silk' is an effortless plant that is far more resistant to powdery mildew than other lilac cultivars and only requires light pruning when young.
Mike Brown,
a landscape designer, owns Olive Branch Integrated Outdoor Design in Omaha, Nebraska.
Photos: courtesy of Mike Brown; courtesy of Doreen Wynja, Monrovia; Michelle Gervais; courtesy of www.millettephotomedia.com; Bill Johnson