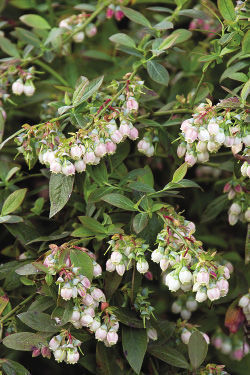 1. 'Sunshine Blue' Highbush Blueberry
Name:
Vaccinium
'Sunshine Blue'
USDA Hardiness Zones: 5 to 10
Size: 3 to 4 feet tall and wide
Conditions: Full sun to partial shade; well- drained, slightly acidic, highly organic soil
I would love this variety if it were merely a spring-flowering shrub with beautiful fall foliage. But then I recall the perfect clusters of blue­berries that cover the shrub in summer, and I adore it even more. Should you be short on space, this neatly mounded variety grows well on a sunny patio in a 24- to 36-inch-diameter pot. 'Sunshine Blue' highbush blueberry is self-pollinating, so you only need one to get berries—but you may find it's hard to resist buying another.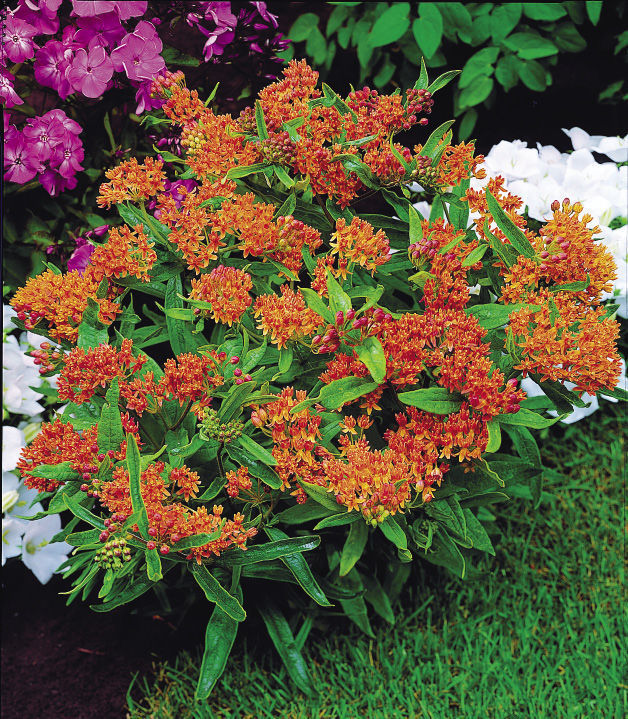 2. Butterfly Weed
Name:
Asclepias tuberosa
Zones: 4 to 9
Size: 2 to 3 feet tall and 1 to 2 feet wide
Conditions: Full sun; dry to moderately dry, well-drained soil
Tough as nails and twice as lovely, butterfly weed is ideal for a low-maintenance border. This North America native blooms all summer, doesn't attract deer, and laughs in the face of drought. The shockingly bright blooms with their long stems also make pretty cut flowers—if you can stand stealing them away from the butterflies and hummingbirds.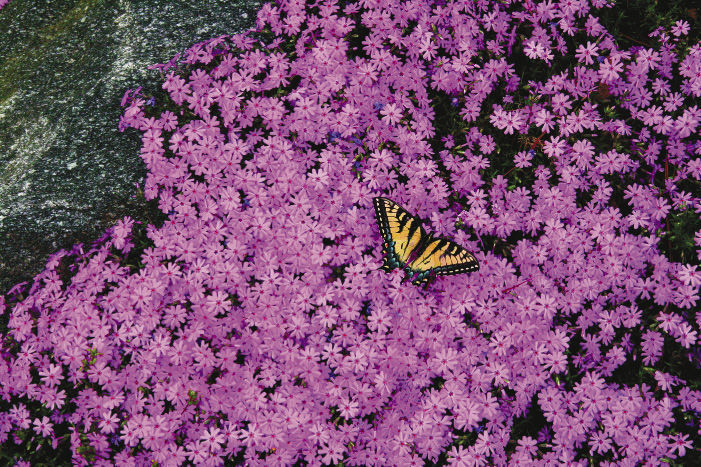 3. 'Fort Hill' Creeping Phlox
Name:
Phlox subulata
'Fort Hill'
Zones: 3 to 8
Size: 4 to 6 inches tall and up to 2 feet wide
Conditions: Full sun to partial shade; tolerates almost any soil conditions
Truly a lazy person's plant, this spring bloomer never requires me to lift a finger. Throughout the year, it spreads neatly, creating an evergreen ground cover that chokes out weeds. Early spring is its glory season. Right after my daffodils have fizzled but before most perennials have woken up, 'Fort Hill' creeping phlox creates a fluffy carpet of color. It's perfect for spilling onto walkways, covering slopes, or boosting the charm of an often forgotten part of the yard.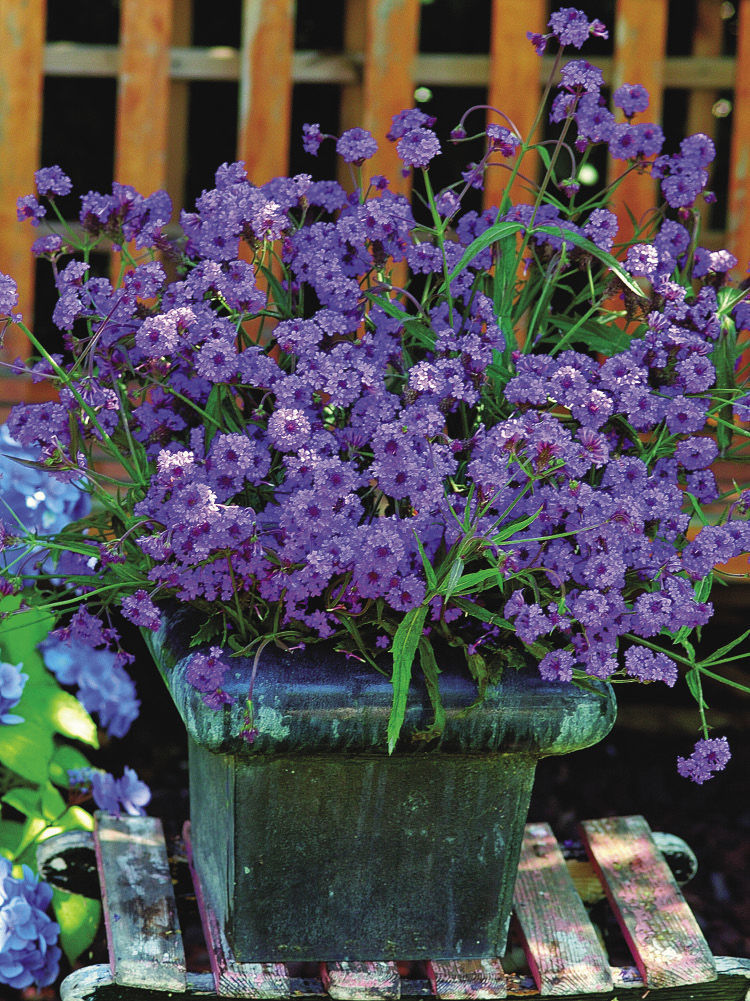 4. 'Touch of Style' Verbena
Name:
Verbena rigida
'Touch of Style'
Zones:8 to 11
Size:12 to 18 inches tall and 1 foot wide
Conditions:Full sun; nearly any soil type
This South America native has naturalized in much of the South, but it's too lovely to call a weed. Its tuberous root system helps it tolerate drought and spread quickly. I am constantly amazed by the number of bright blossoms 'Touch of Style' verbena produces, which makes the reining in of this vigorous perennial well worth the effort.
Stephanie Turner, nicknamed the "Queen of Seeds" by friends, is president of the National Garden Bureau and a horticulturist in Greenwood, South Carolina.
Photos. except where noted: courtesy of www.parkseed.com; top right, Doreen Wynja