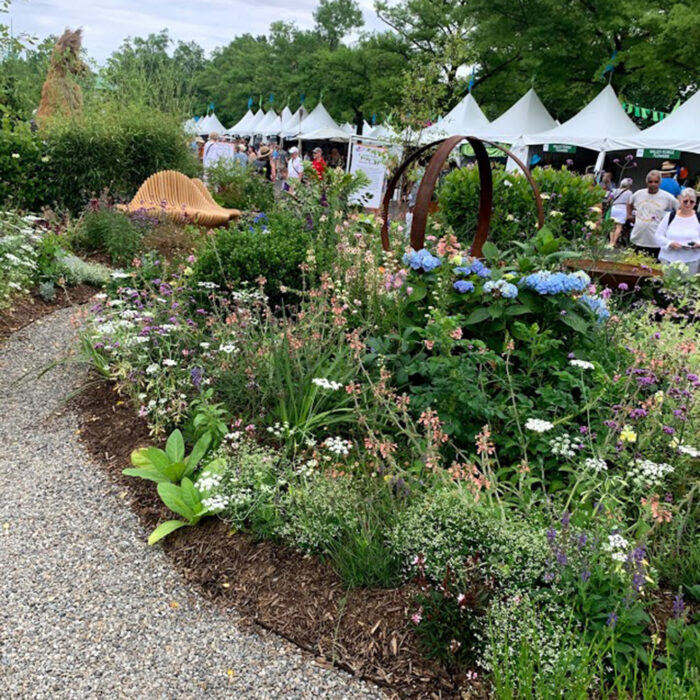 The Pennsylvania Horticultural Society (PHS) has hosted the Philadelphia Flower Show since 1829. Traditionally held indoors in early March at the Pennsylvania Convention Center, the show was moved outdoors in 2021 to historic Franklin Delano Roosevelt Park and took place in early June. The new venue undoubtedly created a more relaxed vibe for the weeklong show.
The activities and displays were divided into four areas of interest: the Plant District, the Garden District, the Design District, and the PHS Gardener's Grove. Each area had unique horticultural exhibits showcasing garden designs, specimen plant displays, and floral arrangements.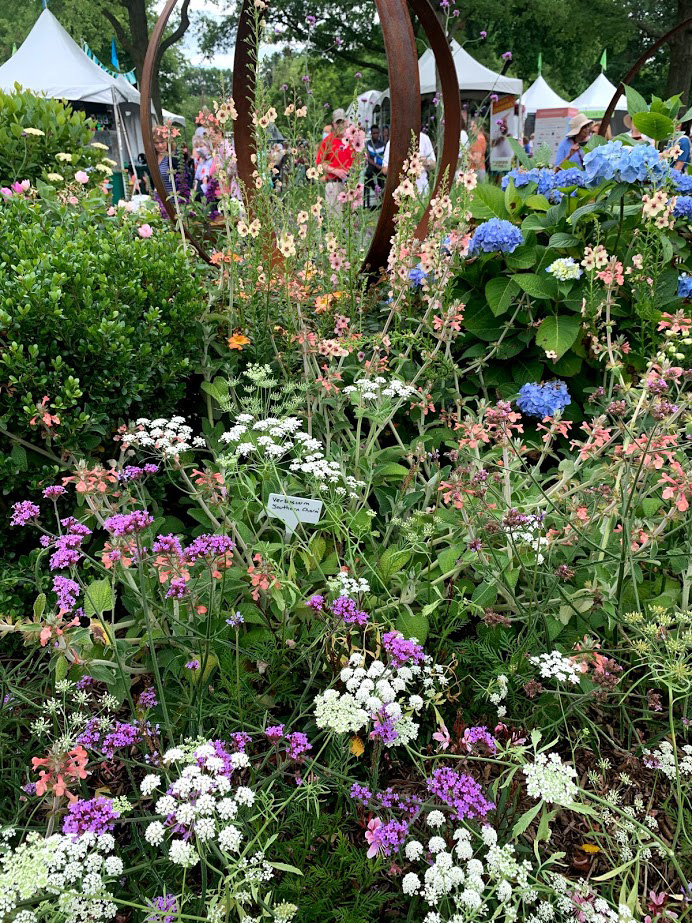 The Design District, the largest and most artistically appealing area, housed display gardens created by some of the best companies and individuals in the Mid-Atlantic region. Wambui Ippolito, an East African horticulturist based in New York, took home the coveted Best in Show cup. Ippolito's ethereal landscape was truly worthy of its name, "Etherea." Using a pastel palette of plants such as bishop's flower (Ammi majus, annual), tall verbena (Verbena bonariensis, Zones 7–10), 'Southern Charm' verbascum (Verbascum 'Southern Charm', Zones 5–8), and Diamond Frost® euphorbia (Euphorbia 'Inneuphdia', Zones 10–11), Ippolito created a serene garden setting. The wispy combination of plants was tied together with a touch of modernity with sleek furniture and rusty industrial planters.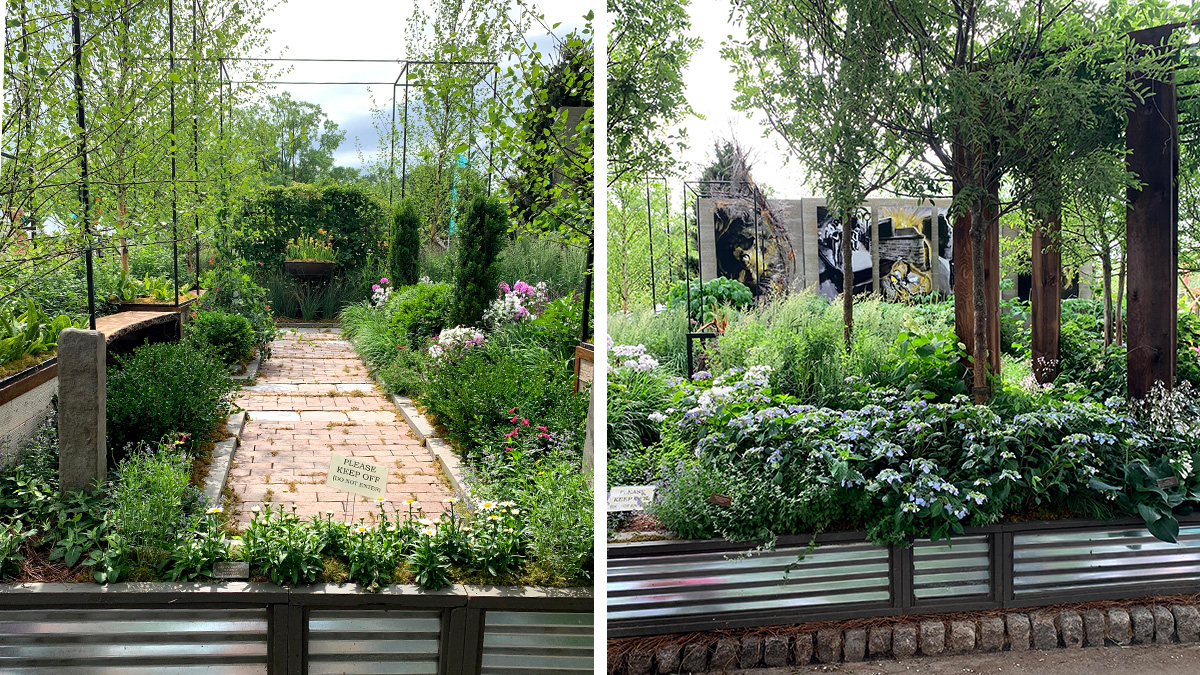 Mark Cook Landscape and Contracting took home the second-place award with their exhibit, "Intertwined." This exhibit contained beautiful vertical elements, with street art murals as a backdrop. Though it was not formal, the designer created an intimate space with a courtyard patio leading to an industrial-style planter filled with pitcher plants (Sarracenia spp., Zones 4–8).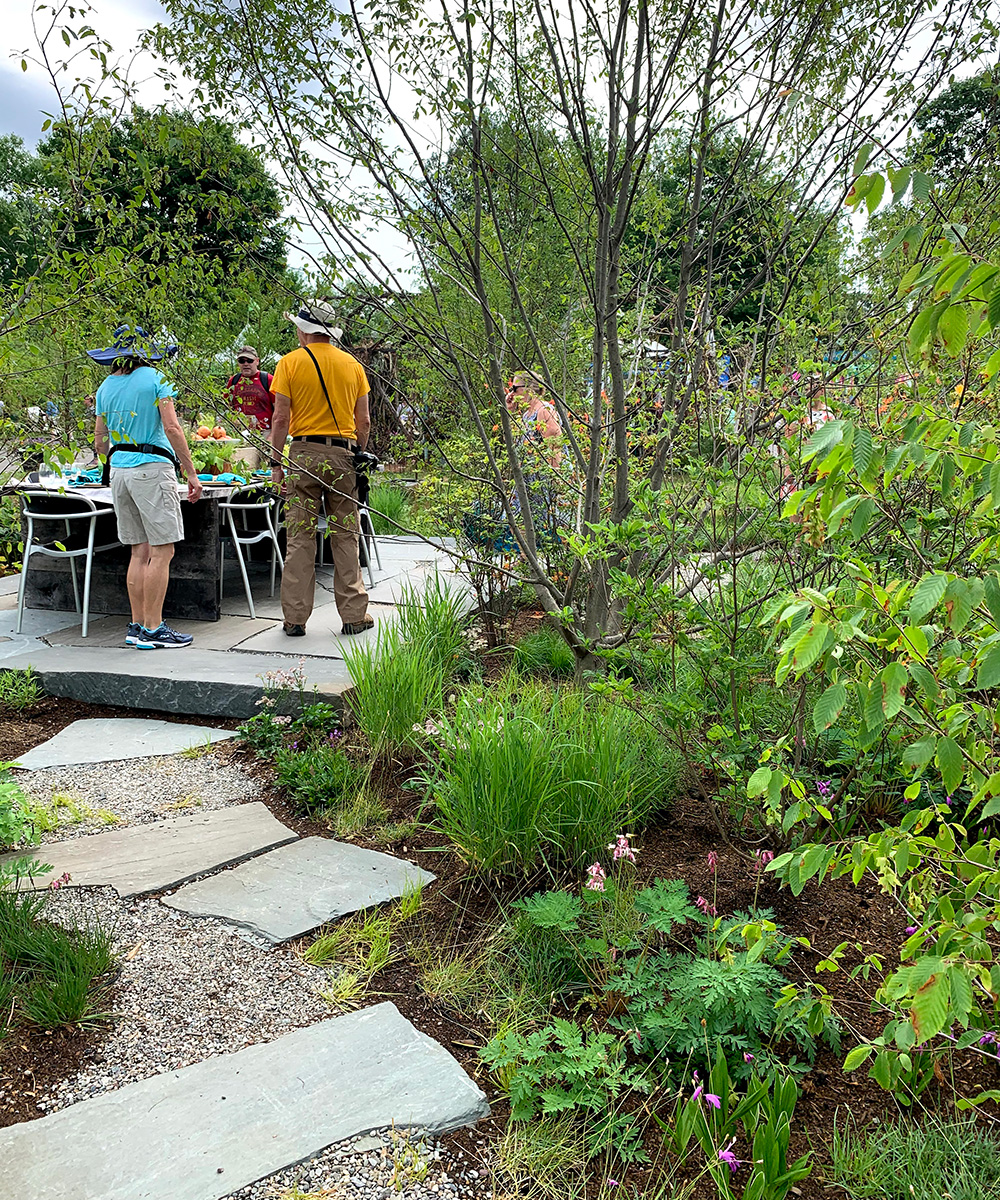 Donald Pell Gardens took home a silver medal with a simple yet elegant exhibit. The garden surrounded a table to imitate a garden party, with a beautifully set table included. Pell's choice of plants included 'Roma' masterwort (Astrantia major 'Roma', Zones 4–7), fingerleaf rodgersia (Rodgersia aesculifolia, Zones 5–8), and Chinese ground orchid (Bletilla striata, Zones 5–9), along with many other interesting plants.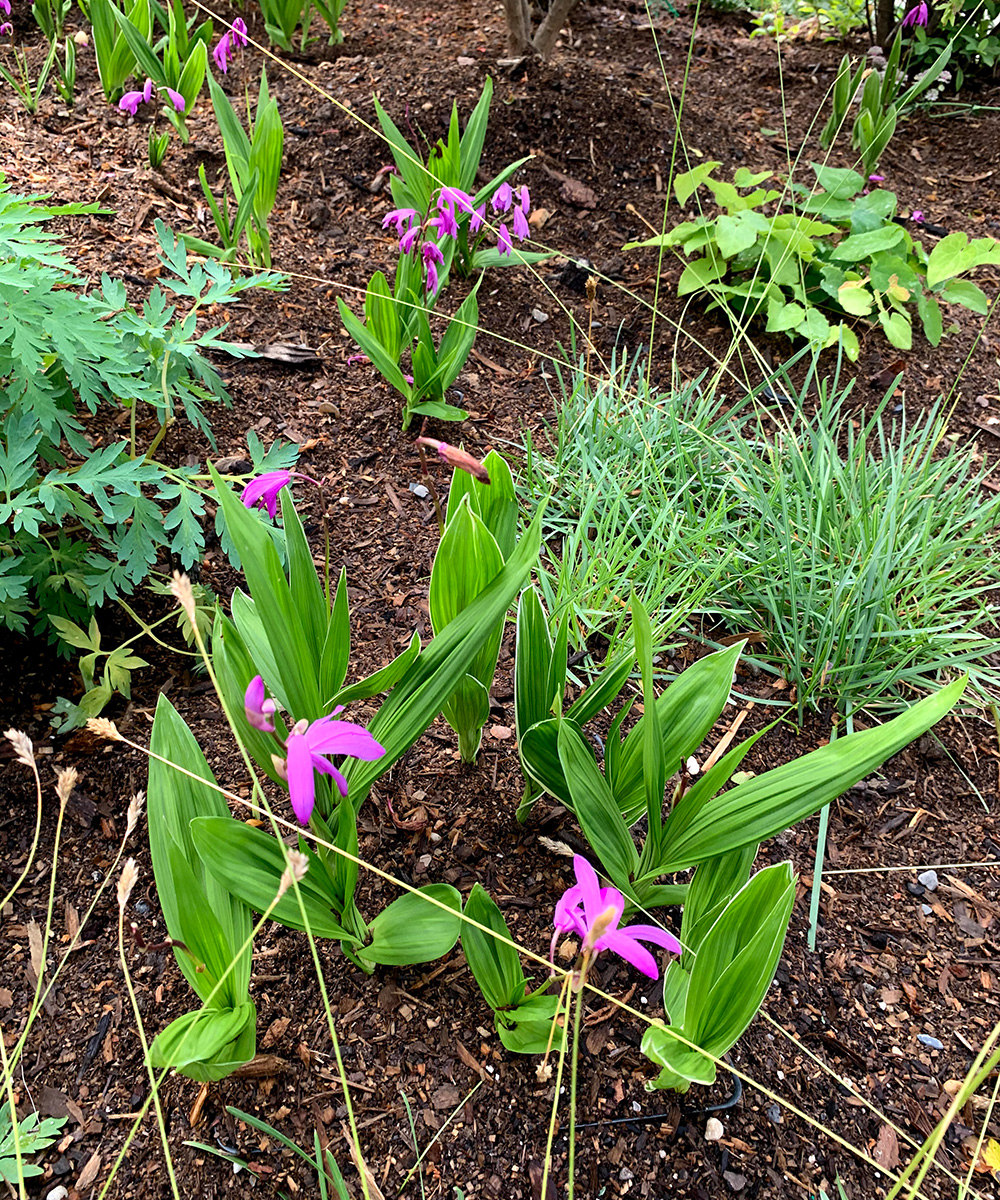 Overall, the first ever outdoor Philadelphia Flower Show was a success. The exhibits were stellar, and the atmosphere created an excitement around gardening everyone seemed to enjoy.
The show will return to FDR park in 2022, running from Saturday, June 11, to Sunday, June 19. To plan your trip and purchase tickets, visit the PHS website: phsonline.org/the-flower-show/ticket-info.
To get a sense of what the Philadelphia Flower Show was like when it was held indoors in the convention center, check out our photos from two shows:
Philadelphia Flower Show 2016: Explore America
Philadelphia Flower Show 2017: Holland
—Michele Christiano has worked in public gardens for most of her career. She lives in southern Pennsylvania and currently works as an estate gardener maintaining a private garden designed by Piet Oudolf.