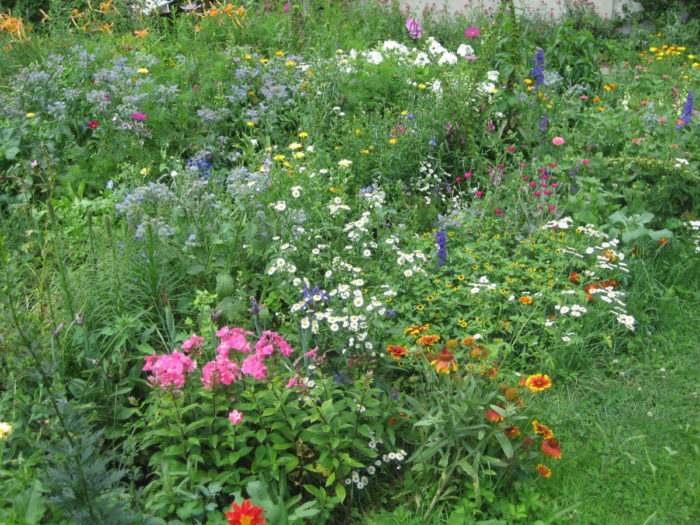 We featured Karin Grecu's California garden last November (Check it out HERE.) But today she's taking us overseas. Karin says, "I've been long absent from the comment board as I've visited my home country, Germany, for a month. With the mild climate and frequent rain, the gardens in Germany are very lush and the relaxed cottage garden style dominates.
"What most surprised me on my visit to Germany (I grew up there, but only got into gardening 4 years ago), is that many of the flowers I have to buy in nurseries here in California grow along the roadside there. And I don't mean pristine wildflower meadows, but side of the road next to a construction site. Among those "weeds" thriving with no care were pincushion flowers, dianthus, thyme, and hollyhocks. If only my unkempt areas sprouted those plants!
These are photos of the beautiful backyard of my godfather Peter and his wife Gisela in southern Germany. Not only is it a sea of colorful flowers, many of which Peter has sown and raised in their own greenhouse, but I also liked the pretty arrangement and color scheme of their vegetables. The wooden sculptures, of which there are several more in the backyard, were made by their son Joerg." Beautiful, Karin! I see lots of one of my favorite herbs–borage!
Want us to feature YOUR garden in the Garden Photo of the Day? CLICK HERE!
Want to see every post ever published? CLICK HERE!

**Check out the GPOD Pinterest page, where you can browse all the post in categories…fun! CLICK HERE!**