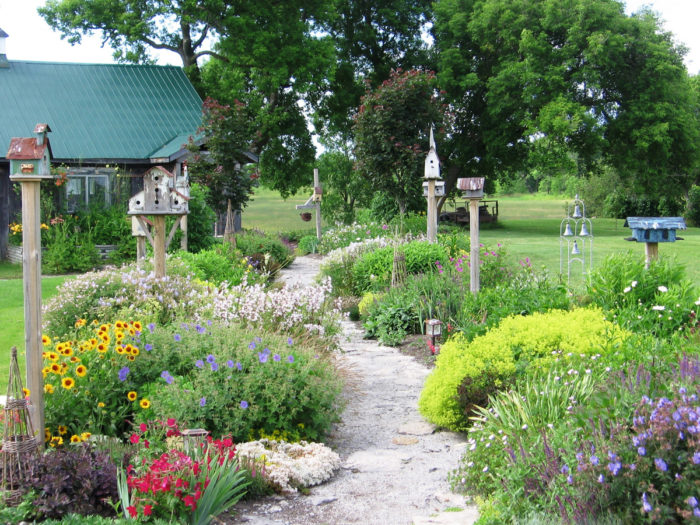 Today's photos are from Judy Burton in Ontario. Judy says, "Here are some photos of my garden in Severn Township, Ontario (just outside of Orillia, which is 2 hours north of Toronto). I started the gardens on the property 14 years ago when I moved here. It was a blank slate with not a flower in sight, and with virtually no trees.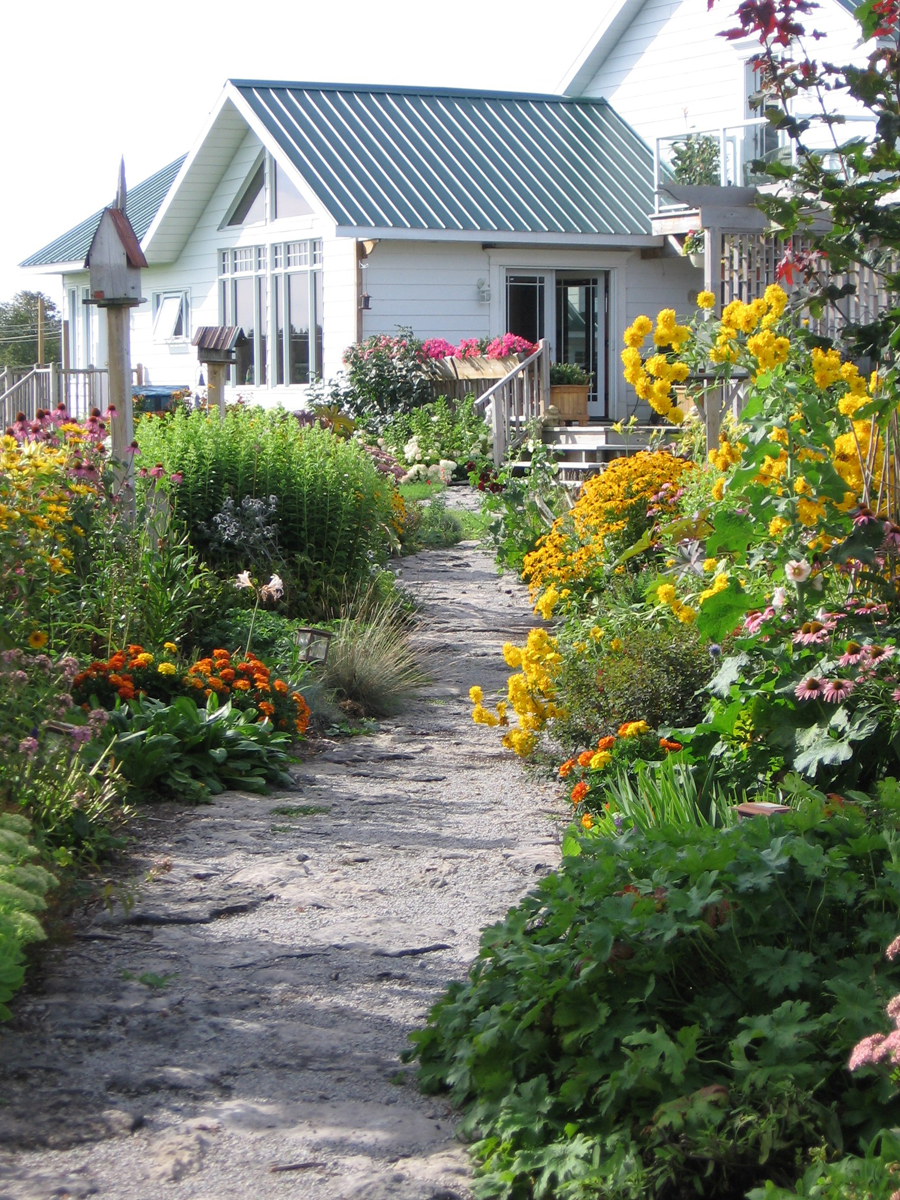 "I now have a couple of acres of gardens and make my living market gardening, primarily selling cut flowers and iris plants.  For two Sundays in June, I host an 'Iris Festival' where I open my gardens to the public so that they may enjoy my 2000+ irises in full bloom.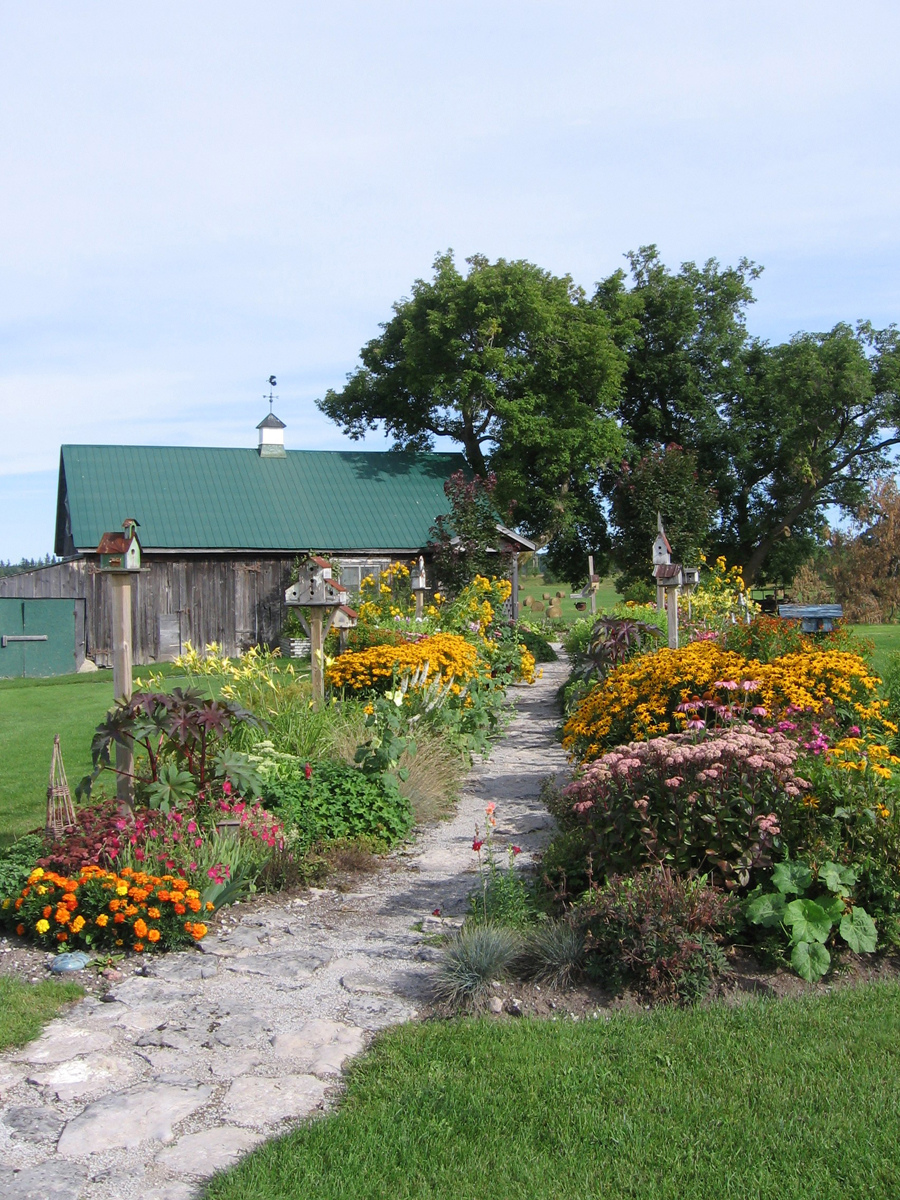 "The garden path in the pictures is a garden I started about four years ago, and it is in bloom from when the snow melts (mid-to-late March) to late October/early November. The inspiration for the bird houses along the path came from a Fine Gardening photo many years ago!" So beautiful, Judy! That field of irises is spectacular!
***Tomorrow we'll be featuring Judy's fantasic deck and containers–you do not want to miss it. Stay tuned!***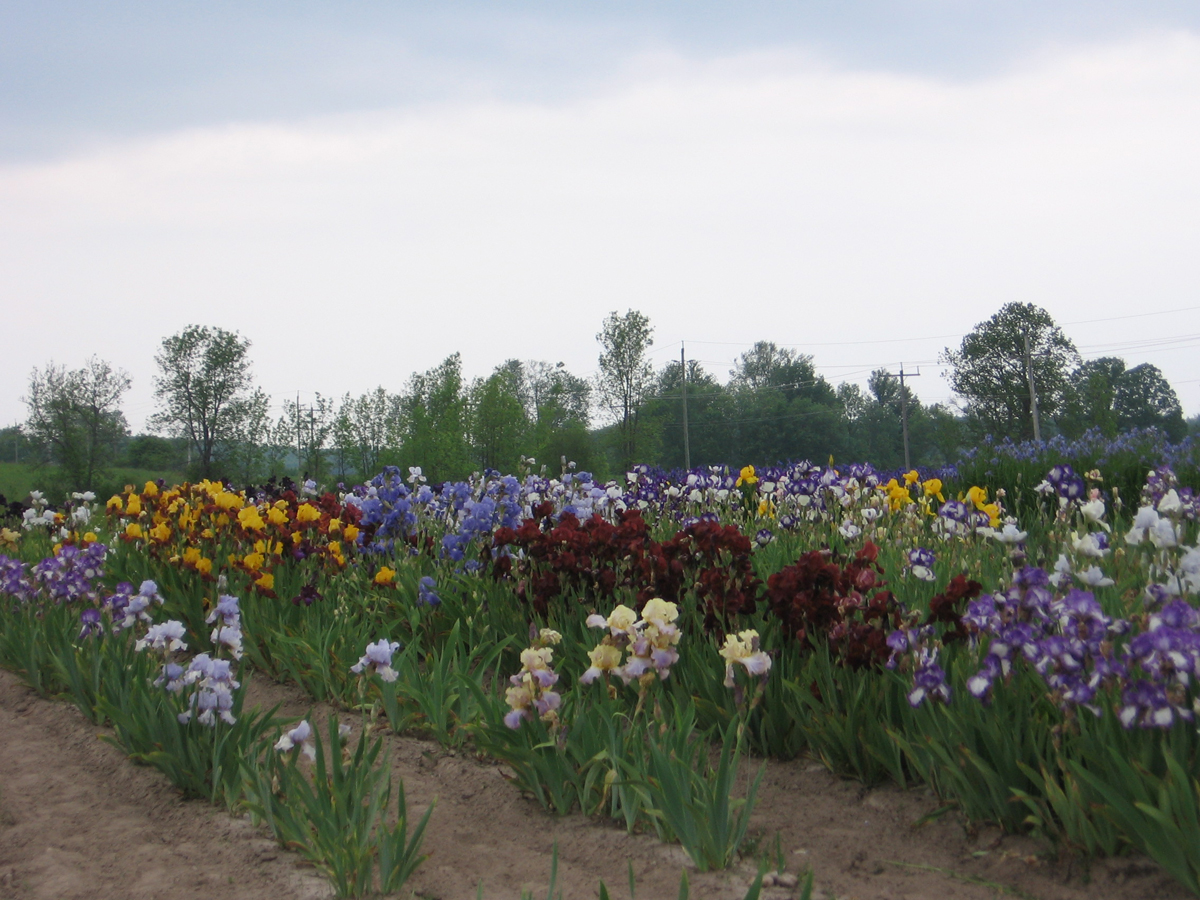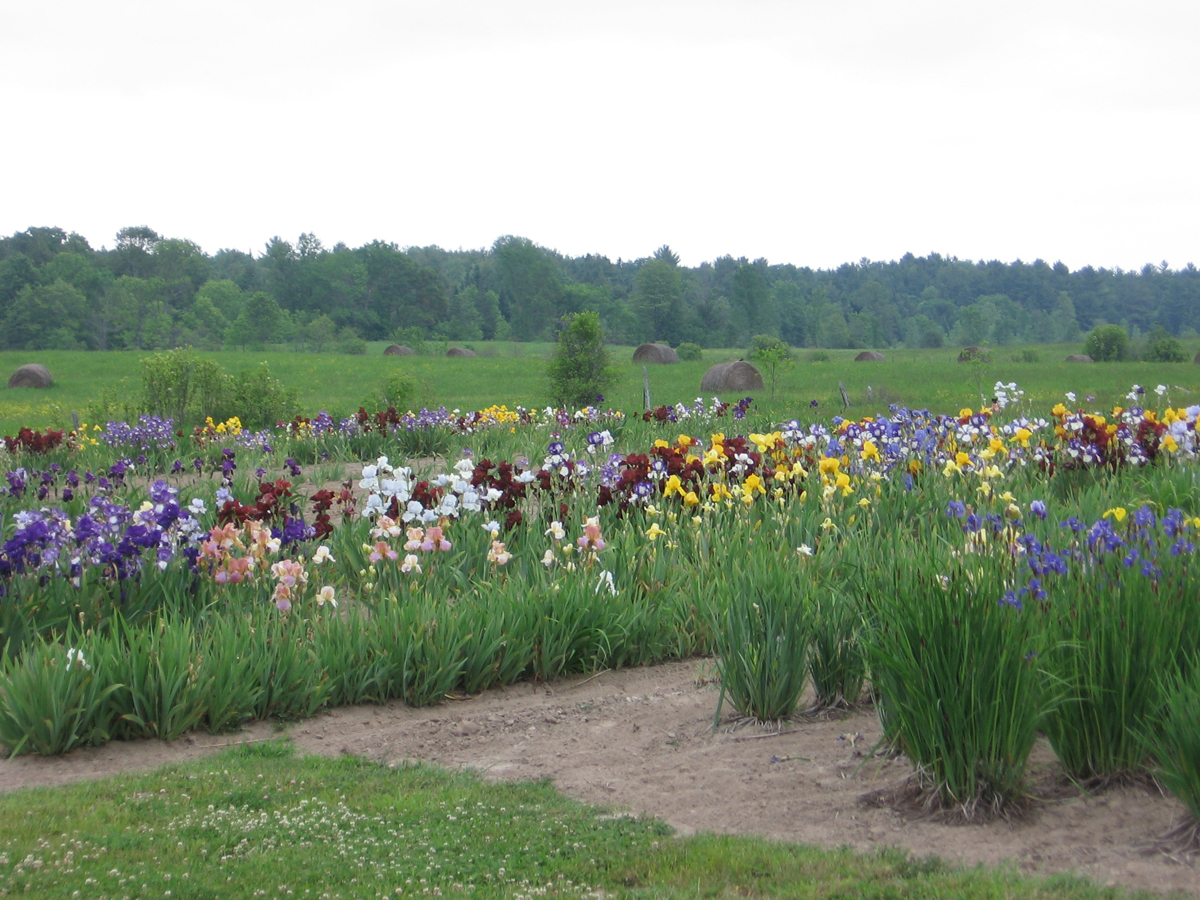 Want us to feature YOUR garden in the Garden Photo of the Day? CLICK HERE!
Want to see every post ever published? CLICK HERE!

**Check out the GPOD Pinterest page, where you can browse all the posts in categories…fun! CLICK HERE!**