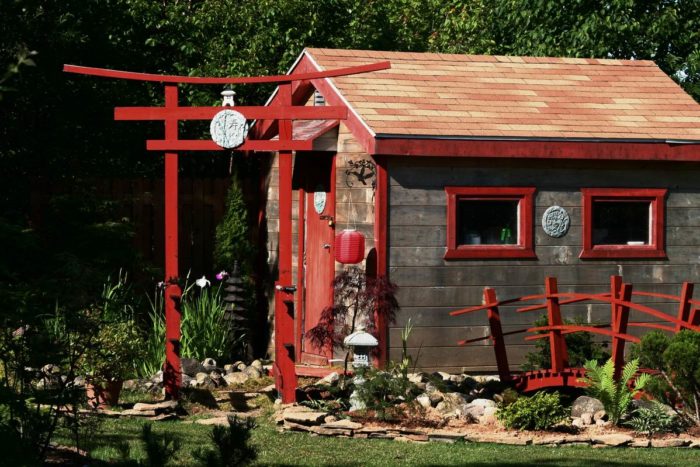 Today's photos are from Gary Billard in Cape Breton, Nova Scotia, Canada. Gary says, "This is the Japanese Garden that I installed this Spring. I started Gardening about 10 years ago when I moved back home to Cape Breton Island to assist in the care of my aging parents (both now 83).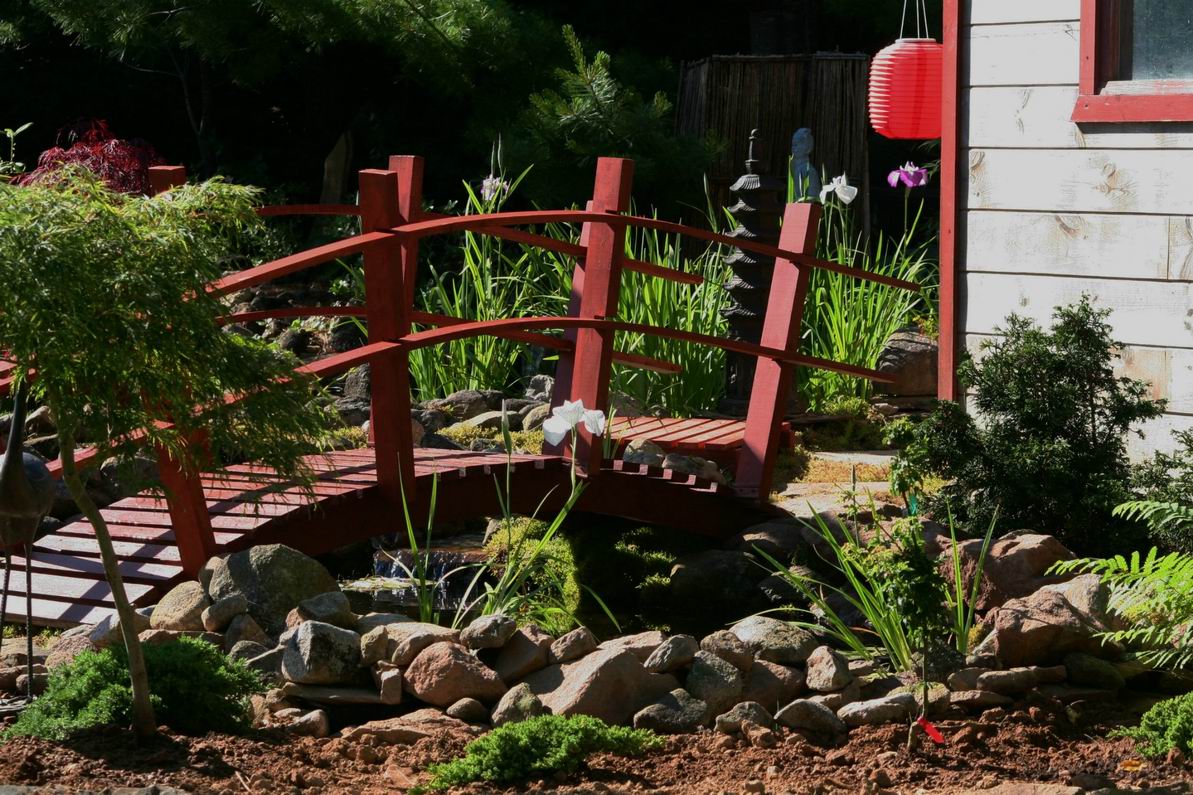 "I decided to install a Japanese-style garden on the property as I felt it would be very peaceful and fit the surrounding existing white pines. There are two ponds with a stream between.The ponds contain goldfish, shubunkin, and koi. The fish hatched in the upper pond and migrated through the stream to the new pond under the Japanese bridge.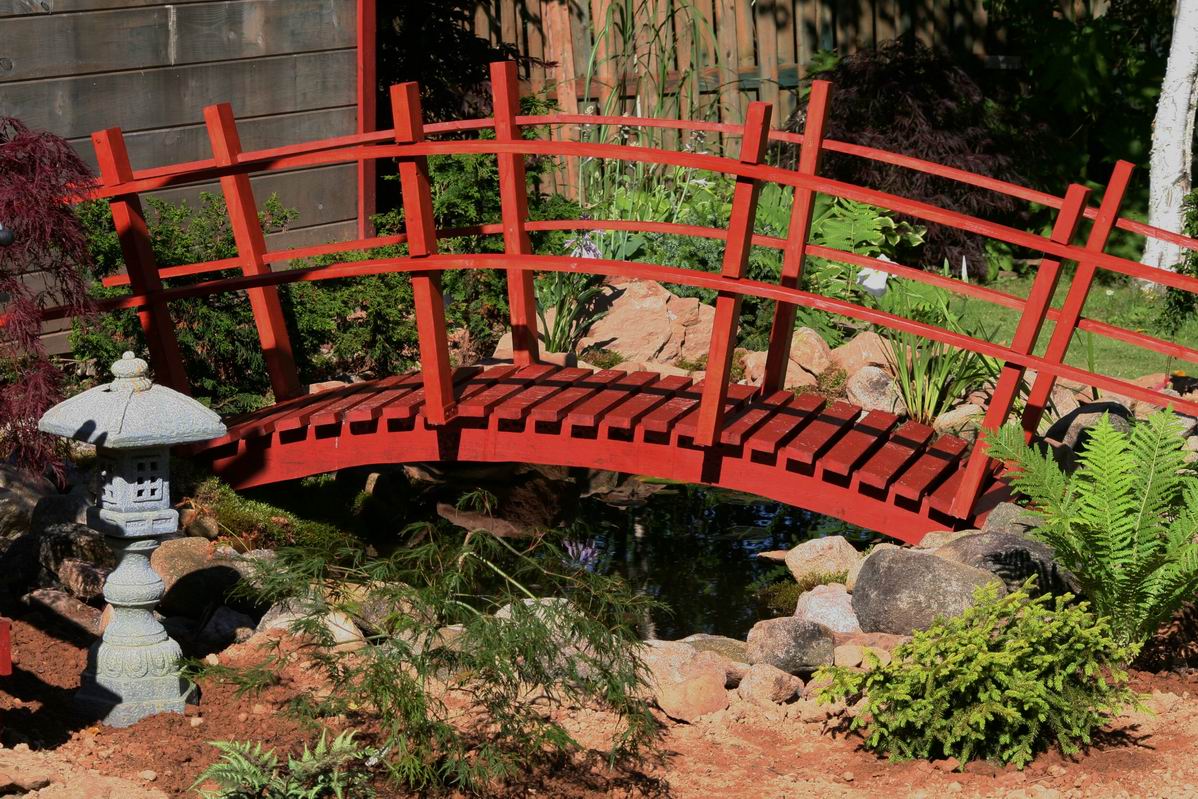 "I currently have 15 Japanese Maples and over 100 Hostas. I am also able to grow a Gunnera manicata (zone 8) here in zone 6. I designed the Japanese gate and bridge from years of going through books, magazines, and internet searches. I built both with the assistance of my Dad.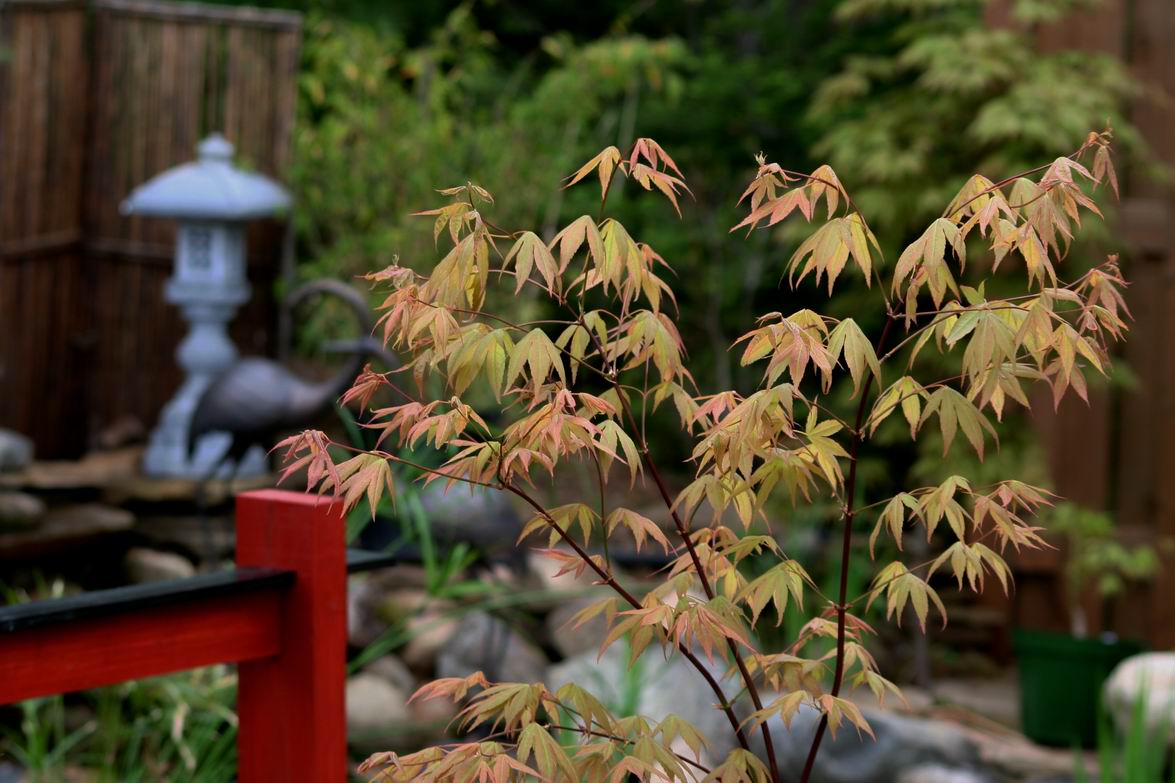 "I designed the ponds and installed them with the assistance of my dear gardening friends, Sharon , Pat and Michelle. Both ponds contain red and white water lilies surrounded by Japanese irises of various colors."
So great, Gary! Thanks so much for sharing.