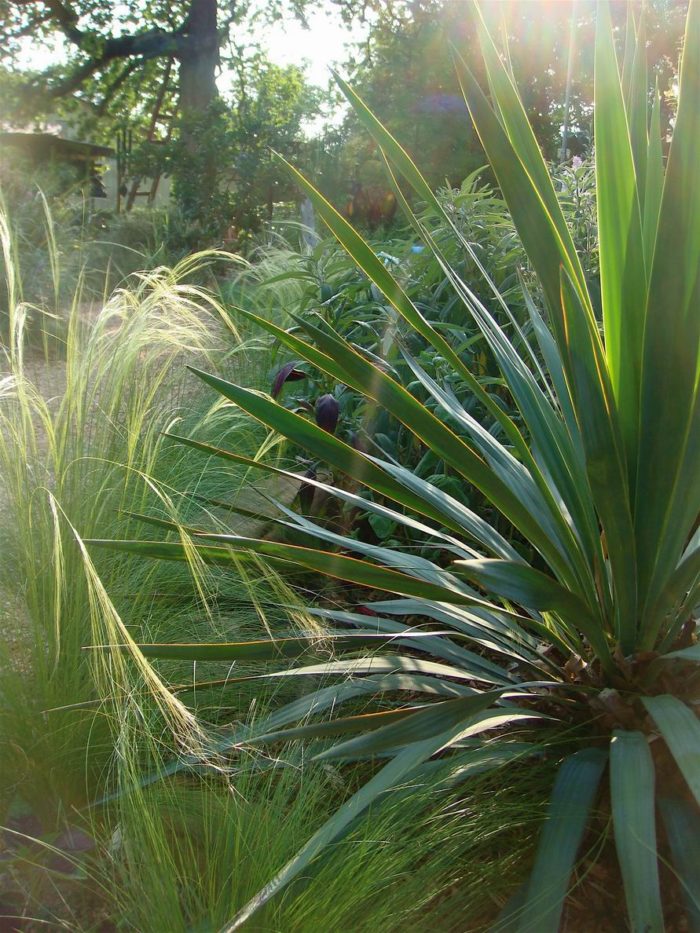 Today's photo is from Philip Leveridge in Austin, Texas. Philip is a garden designer, and his home garden is called East Side Patch. Of this picture, he says, "I like combining contrasting textures in my garden, and Mexican feather grass (Stipa tenuissima, USDA Hardiness Zones 7-11) paired with soft leaf yucca (Yucca recurvifolia, Zones 7-9) really hits the spot. My pathways are lined with feather grass which, as the name implies, moves on the slightest of breezes, a welcome attribute here in central Texas. Here is a link to it in motion." Thanks, Philip, for sharing! LOVE the video. We'll be featuring a couple more photos from East Side Patch in the next couple of days. In the meantime, check out Philip's blog here.
Welcome to the Fine Gardening GARDEN PHOTO OF THE DAY blog! Every weekday we post a new photo of a great garden, a spectacular plant, a stunning plant combination, or any number of other subjects. Think of it as your morning jolt of green.
Sign up to get new posts delivered to your inbox each morning so you'll always remember to take a look, or subscribe to our RSS feed. We look forward to sharing our garden travels with you.
READER PHOTOS: We love featuring your photos, too. If you think you have a photo that we should share on the Garden Photo of the day, email us. Send hi-res images if possible. We'll only respond if we plan to use your photo.