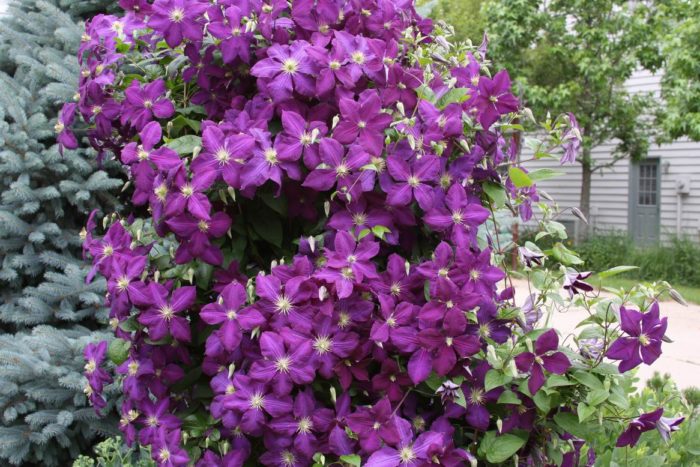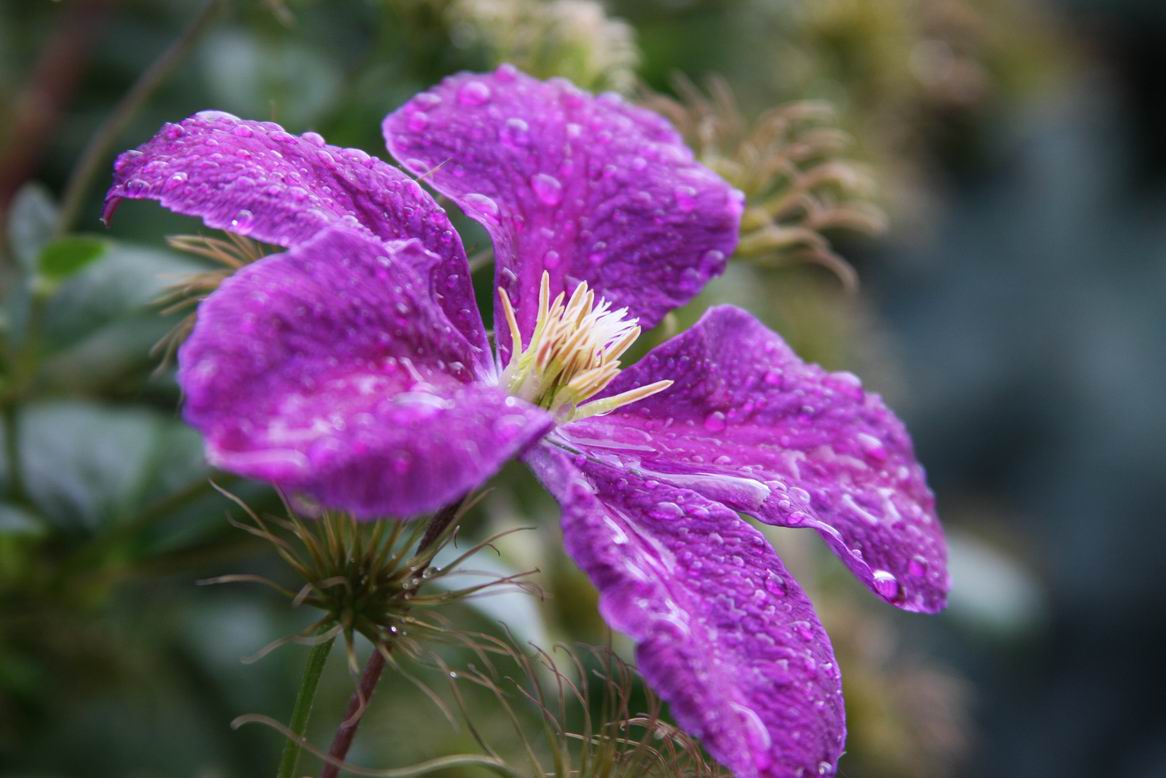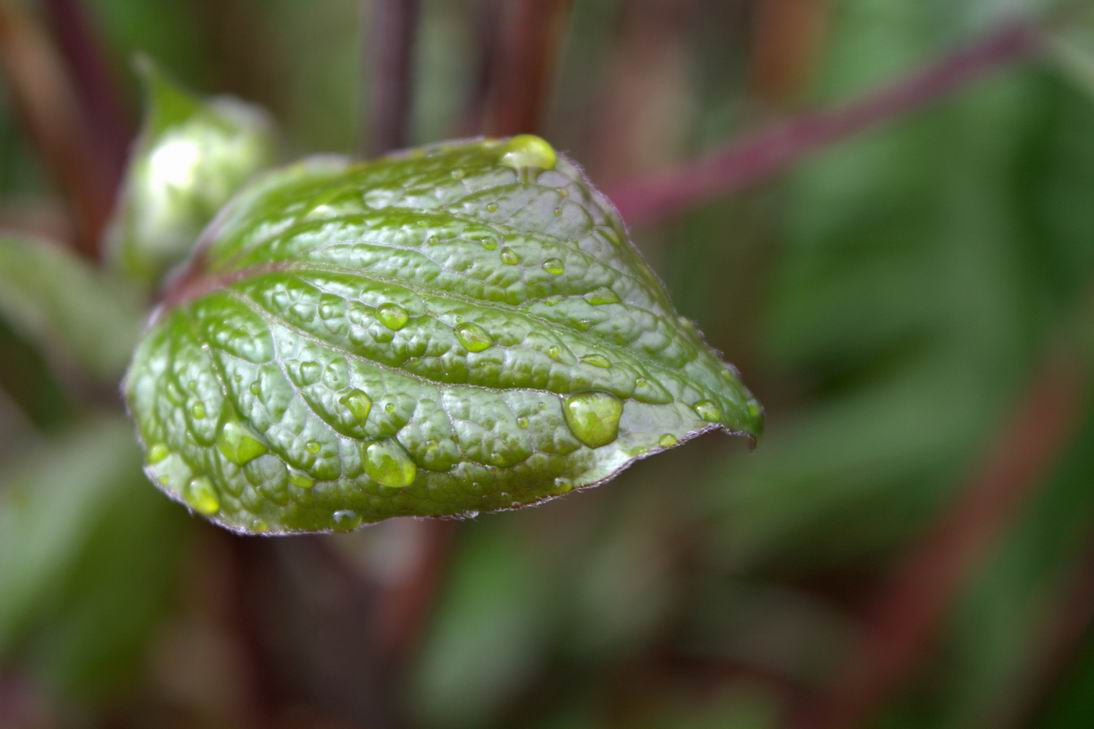 Today's GPOD is from Chris Tidrick in Champaign, Illinois. He says, "This Clematis 'Jackmanii' climbs up the light pole in our front border and makes a wonderful partner to the Baptisia australis, Sedum 'Autumn Joy', and Picea pungens 'Fat Albert' that are planted around it. The leaf photo was taken minutes after a five minute thunderstorm blew through town on April 7th. The sky was that wonderfully dark blue that often follows a thunderstorm. My son and I rushed outside to see if we could catch a rainbow. There was no rainbow, but the plants were in a very photogenic mood." Thanks, Chris, for sending in these great photos!
Welcome to the Fine Gardening Garden Photo of the Day blog! Every weekday we post a new photo of a great garden, a spectacular plant, a stunning plant combination, or any number of other subjects. Think of it as your morning jolt of green.
Sign up to get new posts delivered to your inbox each morning so you'll always remember to take a look, or add us to your RSS feed. We look forward to sharing our garden travels with you.
If you think you have a photo that we should share on the Garden Photo of the day, email us. Send hi-res images to [email protected] with GPOD in the subject line. We'll only respond if we plan to use your photo.