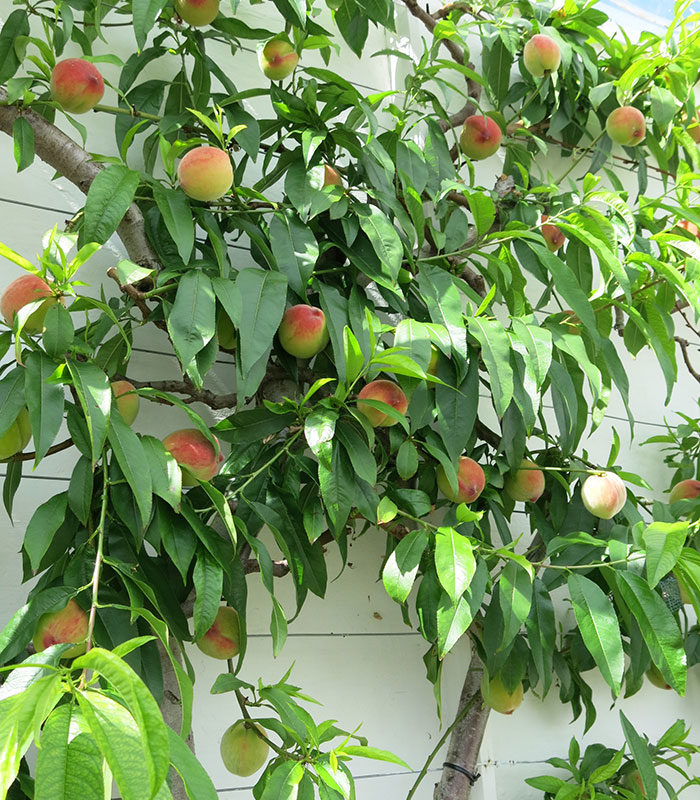 Well, that was a wild and wooly autumn! Throughout the Rockies, autumn gave us unusually early and record-breaking cold temps, a blizzard, and some of the best fall colors I've ever seen. Now let's get ready for a calendar winter!
It's not too early to think about the fruit trees you want to plant in the next gardening year. I am already finding my favorite suppliers running out of the varieties I want. So get out a notepad and start looking around. Here's a list of the fruit trees I already grow and others I am excited to try.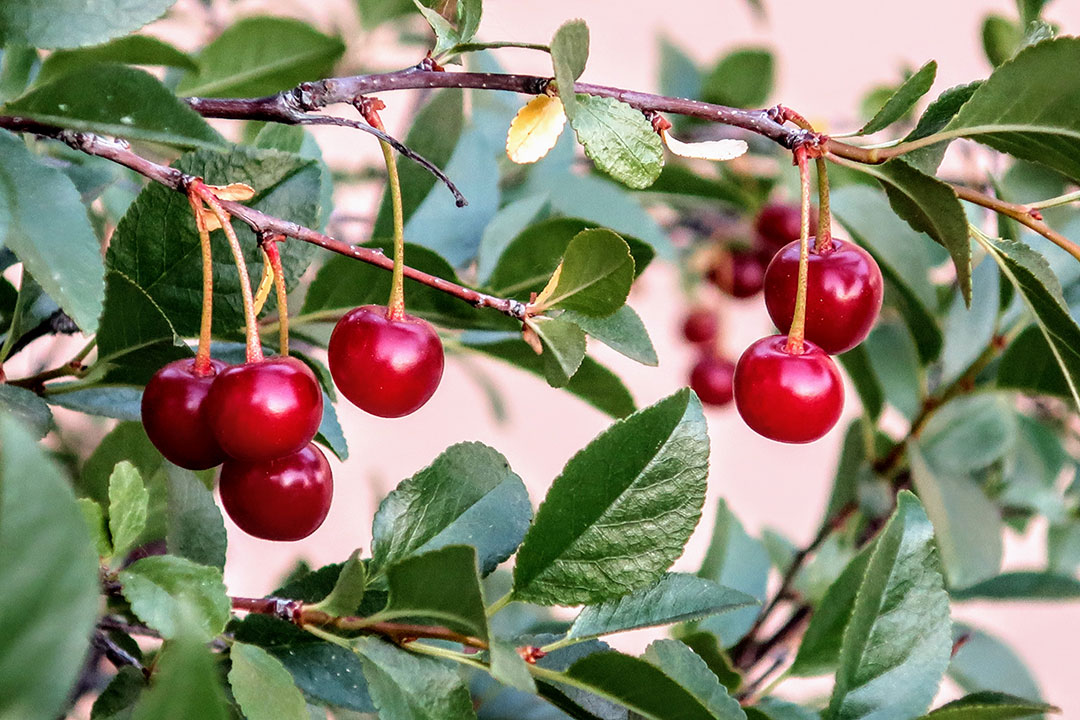 I'm already growing espaliered cherries (Prunus avium, Zones 3–8) with cultivars 'Van', 'Bing', 'Lapins', and 'Black Tartarian'. We ate these cherries as fast as they ripened; that's how excited we were about them. We also have Carmine Jewel™ bush cherries (Prunus cerasus × P. fruiticosa 'Carmine Jewel', Zones 3–8) and 'Reliance' grapes (Vitus labrusca 'Reliance', Zones 5–10). Our grapes are wildly productive, and we have many to share with the deer. They are terrific-tasting table grapes and just pretty to look at.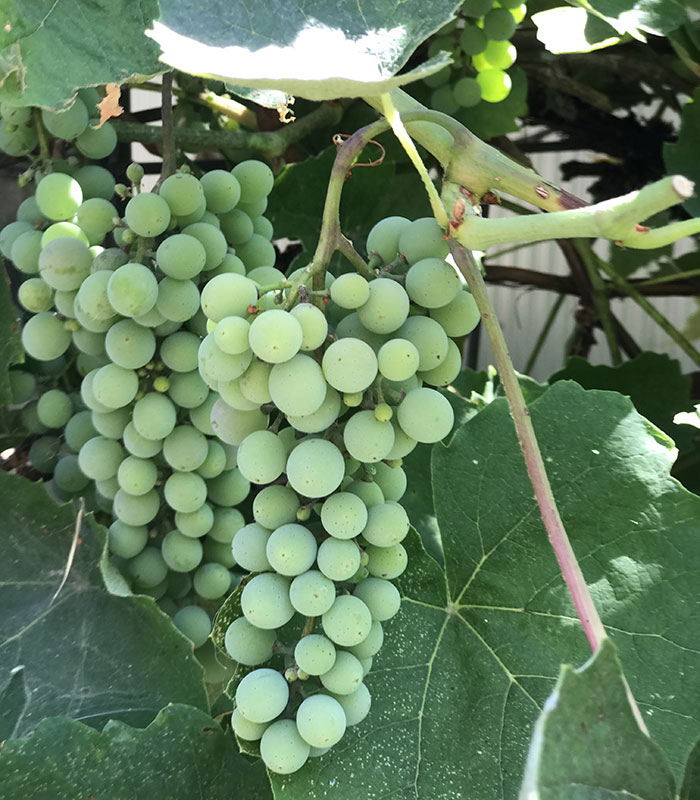 For our 'George IV' peach (Prunus persica 'George IV', Zones 5–8), we use netting to keep the critters away. It's unsightly but worth it. Our D'Agen French plums (Prunus × domestica, Zones 5–9) and 'Fantasia' nectarines (Prunus persica var. nucipersica 'Fantasia', Zones 4–9) are doing well. We've also grown 'Tomcot' apricots (Prunus armeniaca 'Tomcot', Zones 5–9). This is one of my favorite fruit trees. It did really well before I sent it to apricot heaven through overwatering (whoops). All told, I am going for an urban orchard.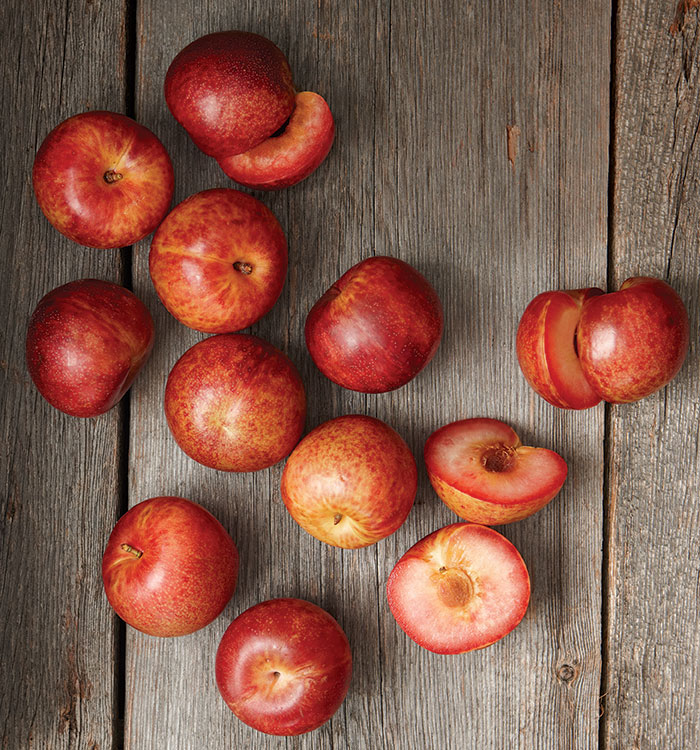 After reading Orin Martin's new book, Fruit Trees for Every Garden: An Organic Approach to Growing Apples, Pears, Peaches, Plums, Citrus, and More, I was enchanted by the idea of growing the highly touted crosses between apricots and plums. Both fruits do very well here, and with a husband who is wild for growing his own fruit, I decided to branch out. For 2020 I've put myself on the waiting list for a number of fruit trees. Flavor Delight Aprium® interspecific apricot (Prunus aprium 'Flavor Delight', Zones 6–10) has won contests for flavor. New to our garden will be a pluot as well. Pluots (Prunus domestica × prunus armeniaca, Zones 6–9), a type of interspecific plum, are also crosses between plums and apricots, but with a different ratio of parentage: 75 percent plum and 25 percent apricot. Neither my husband nor I has tasted pluots, but we're game to give them a try based on our extensive reading and research. I've ordered a Flavor Queen Pluot® and a Dapple Dandy Pluot®, the latter of which is said to be a favorite with pollinators. Flavor Grenade Pluot® is another cultivar of this cross and is touted by Martin to have "explosive" flavor.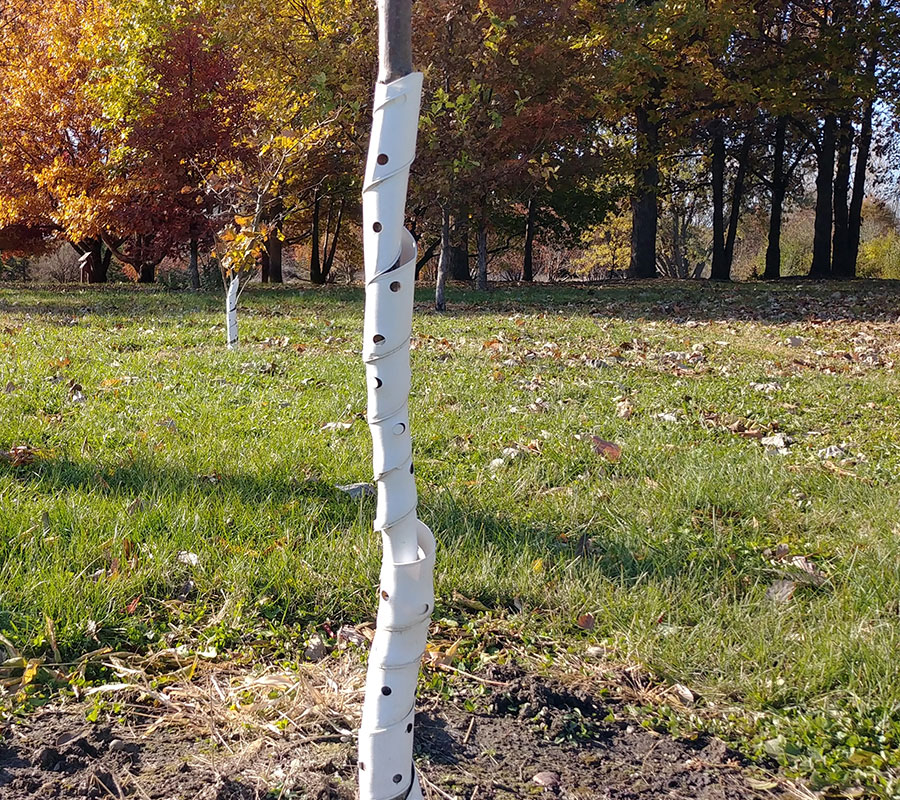 If you planted new fruit or ornamental trees this year—particularly if you planted them on the south and west sides of your property—they will benefit from a lightweight tree trunk wrap before winter. This protects them from our dry cold winters and sudden warm days, which may cause the trunks to split. I did not know this when I planted my first fruit trees, and my old apple espaliers split top to bottom and eventually succumbed to insects and disease. Also, don't forget to winterize your sprinkler system if you have one and to cover up your hose bibs to keep them from freezing. I like to use "faucet socks" for this. You can make your own or purchase them at a hardware store. And remember, any of the fruit trees mentioned above need at least six hours of sunlight a day or their fruit yields will be very light.
It's been my experience that gardeners are eternal optimists who are undeterred by weather or the occasional failed plant. My garden lists are full of hope and optimism. My wish is for you to be inspired too.
—Mary Ann Newcomer is the author of two books: Rocky Mountain Gardener's Handbook and Vegetable Gardening in the Mountain States.