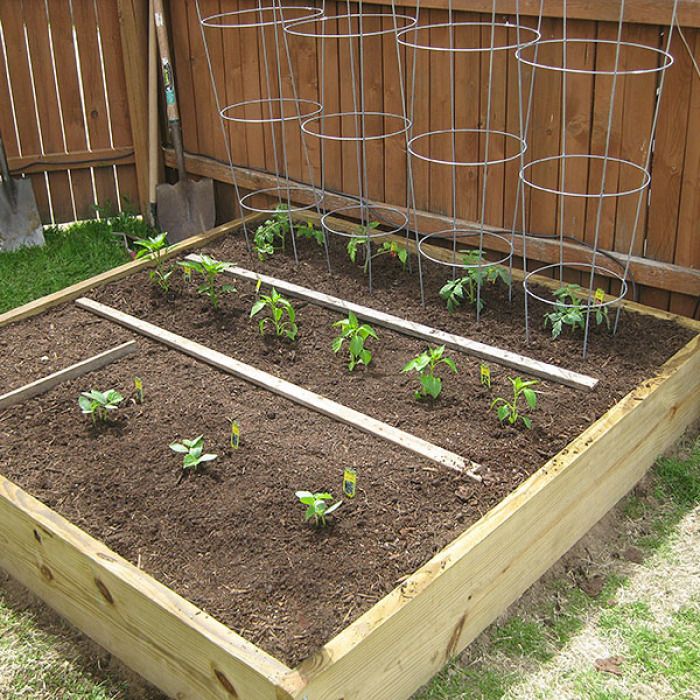 I had the opportunity in April not only to share my love of gardening but also to help in a very serious cause for someone I've never met.
Ronald, a longtime friend of Lisa, a friend of mine, was diagnosed with Glioblastoma Multiforme Grade IV in January. GBM is the most aggressive of all brain cancers.
To help raise money for Ronald's extensive and continual medical bills, Lisa spearheaded a fundraiser at a local restaurant. This was done through donations, raffles, and a silent auction.
What does this have to do with veggie gardening, you might be asking? Hang on, I'm getting to that.
Lisa asked if I could donate something to this cause through the silent auction. I wondered for a while what I could come with. It had to be something I enjoyed doing but didn't take an excessive amount of time.
Then it came to me. Donate a "starter garden"! I would provide the materials and labor to build a 5×5-foot raised-bed garden in the yard of the highest bidder. This included the raised-bed frame and hardware, soil, soil amendments, stakes, and cages (you just know they had to grow tomatoes!). The only cost to the winner was buying what they wanted to have in the garden; either transplants or seeds, or some combination thereof.
This "green thumb package" also included a one-day consultation to help the winner get off to a great start with their new Victory Garden. Much of this time would be during the building of the raised bed but was also available if the winner wanted my assistance in choosing the right seeds or plants to put in at that time of year.
I was happy to see that the starter garden got a few bids at the auction. What was really gratifying was hearing a couple of "Wow, that's a neat idea" comments from passers-by. By the time the dust had settled at the close of the auction, a winner was declared. Don, who lived in a nearby town, was getting the dirt, so to speak.
So off I went on a beautiful Saturday morning to fulfill my mission. I felt like a plumber on a service call. Instead of PVC pipes, electric auger, and welding torch, I was armed with a power drill, sod shovel, and cultivator.
Don assisted me with clearing the area for the raised bed. Then the bed's frame went up. I drilled the screw holes the afternoon before, which definitely saved time.
Time to get the soil and plants. His car could hold way more bags than mine, so off we went to the local home center. An hour and a lunch break later, we had what we needed and headed home.
We got all the soil mixed in, added the organic amendments, and then positioned the transplants into their future homes. We planted a few seeds, pounded in the tomato cages,  then watered it in. We wiped the sweat from our foreheads, raised our glasses in dedication—this Victory Garden was underway, my friends!
The moral of the story? If you get the chance, pay your gardening love and talent forward by helping a family member, friend, or, in this case, a complete stranger start a garden. I feel there are so many people who would love to start a garden but don't know where to begin. The appreciation they will give you will not compare to the joy they will discover in their newfound pastime.
But the mission isn't complete, my dirty-nailed friends. One task and wish remains. You see, I hold the first harvested handful of tomatoes of the season very sacred. I would like Ronald and his family to be the first to enjoy my homegrown tomatoes. I think about what few complaints I have while in the garden. A sunburn, mosquito bite, or aching back? These seem minor compared to fighting for your life.
Enjoy the photos taken of the "Win a Starter Garden" mission. BTW, Don's dogs (aka, the quality control division) approved of our work.