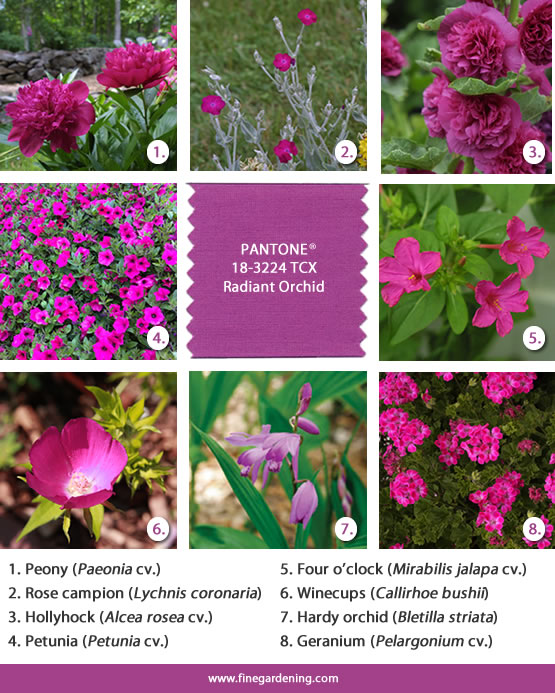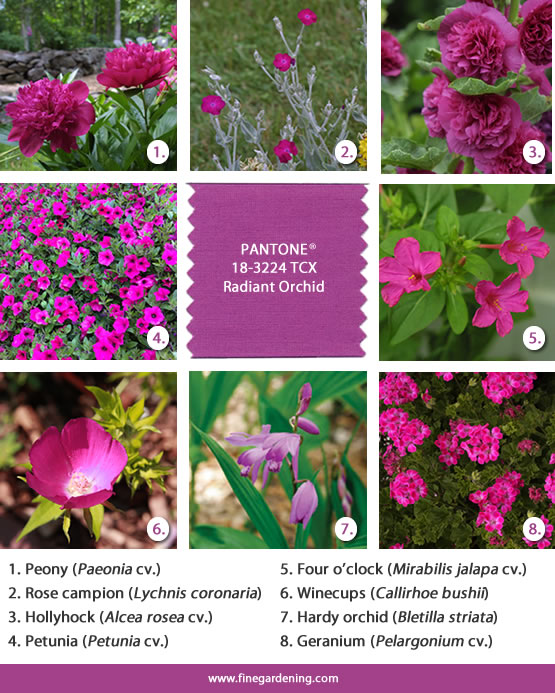 It's here! Pantone's Color of the Year for 2014!
"Radiant Orchid" is a lively blur of pinky purple that liven up any room, outfit, or garden! It's a hue that would look great in a summer lipstick, glass vase or as a flower border. This color plays well in a casual or formal application.
While pinky/purple may not be for everyone, it can serve as a focal color or a nice accent to many other shades. Do you plan to incorporate this color in your garden this spring? Or are you going to use it immediately now with a new throw pillow or shade of blush?