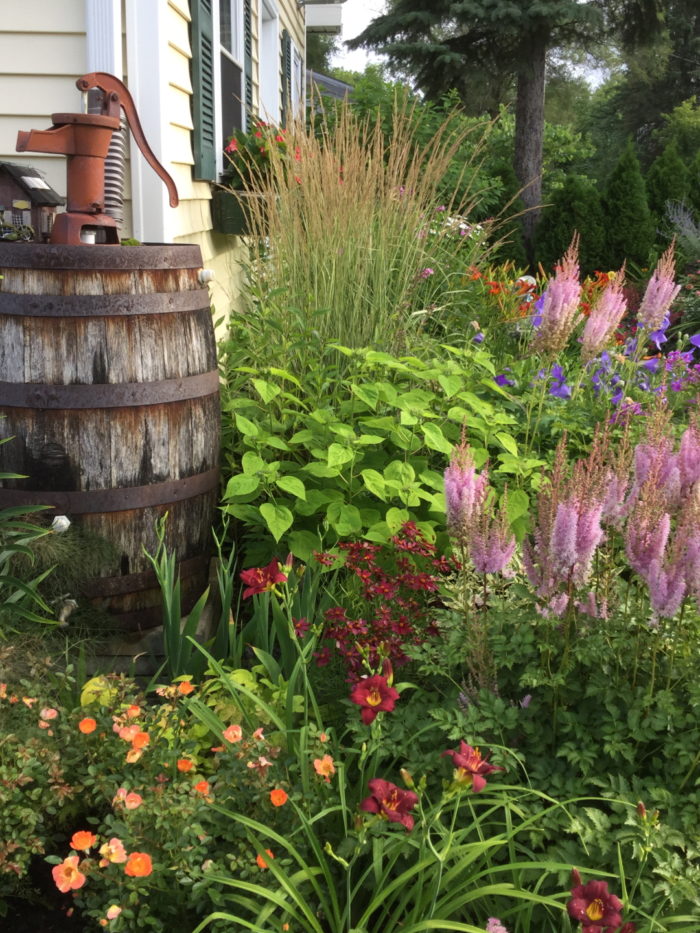 We're back with more of Joanne Kenyon's incredible garden in Owosso, Michigan. I asked her how she keeps her garden looking so incredibly perfect.
My favorite garden tools include a string trimmer edger (only electric for me). I use it to keep my beds edged. And early in the season I use a hula hoe once or twice a week to keep weed seedlings under control until perennial foliage covers the ground. As time goes on, I'm trying to find lower-maintenance plants and am filling in now with many more bushes.
I have learned that it's OK to throw out extra plants. I do share, but there are way too many. I have all sorts of plants growing in my compost heap. Fortunately, I have a wooded area where I can throw everything in. Favorite plants that do well are repeated throughout the yard.
I grow mostly perennials and shrubs. I like perennials because the garden is changing on a weekly basis. It's never the same. And it starts blooming earlier here in Michigan, as annuals are not really up and running until late June or early July.
I don't mulch, as it's not really needed for weed control. I do add a layer of compost every year, except this year I skipped it. I don't use much fertilizer except for annuals.
And then there is the train garden. We have a dedicated area filled with G-scale houses and figurines along with a G-scale train that even goes through a tunnel. The area is filled with mostly very low ground covers. It is a labor of love because it requires a lot of work to keep vegetation off the tracks. But it appeals to everybody because everybody loves trains.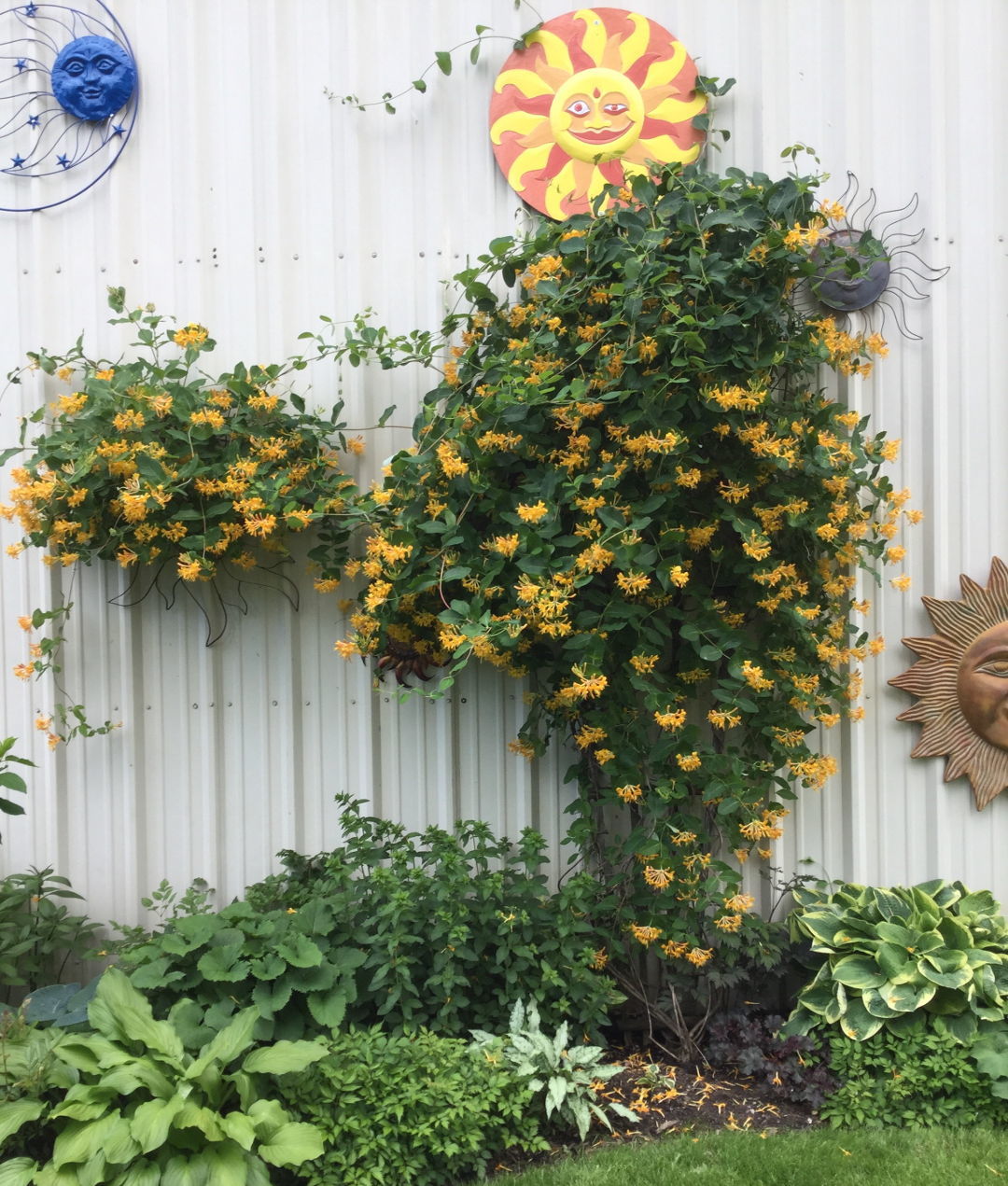 Every year, this honeysuckle vine valiantly tries to take over. After bloom, I usually prune it back.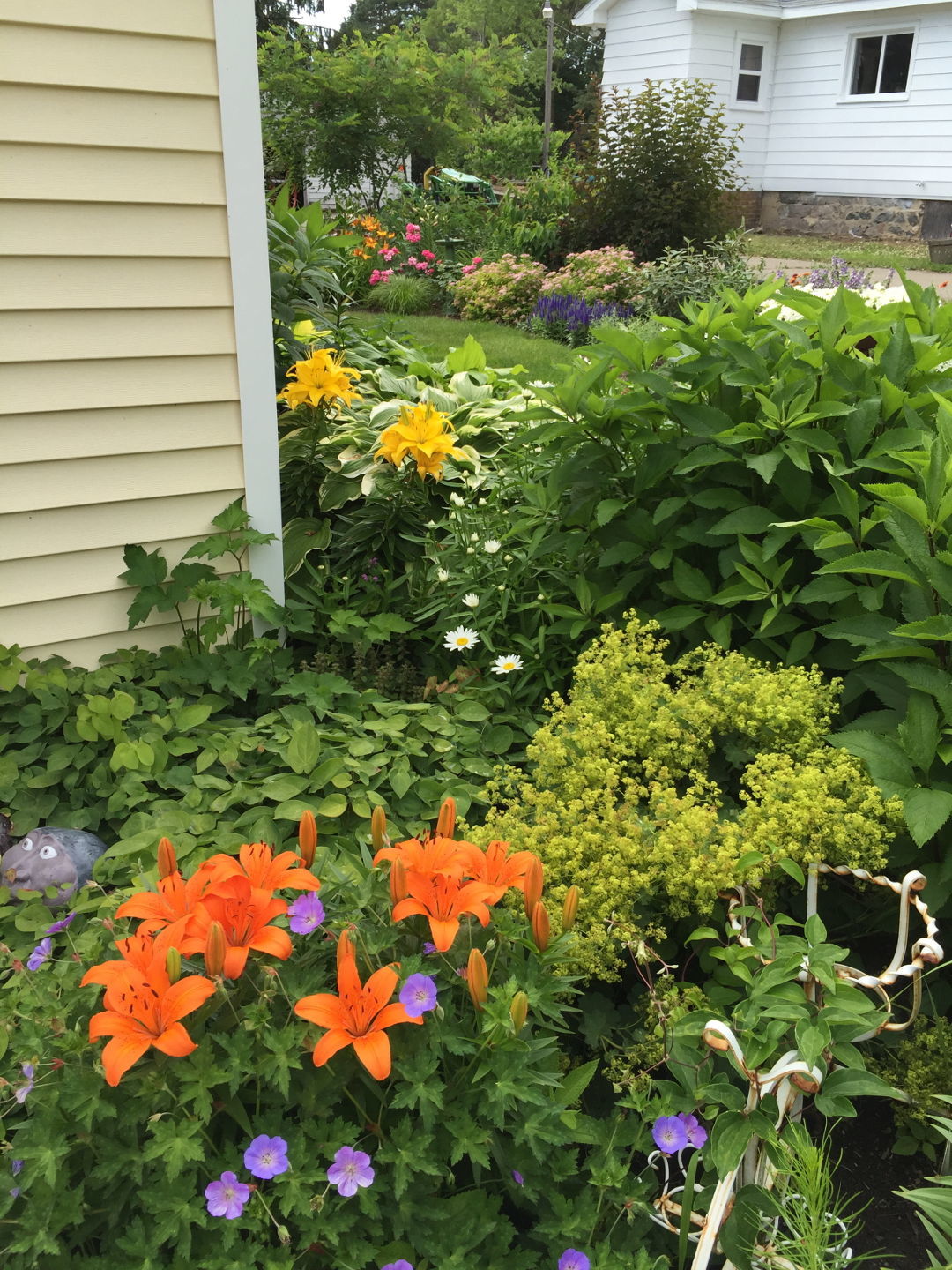 View from the front corner of the house. I created a large bed between the house and the neighboring driveway. It helps that we own that piece of property as well.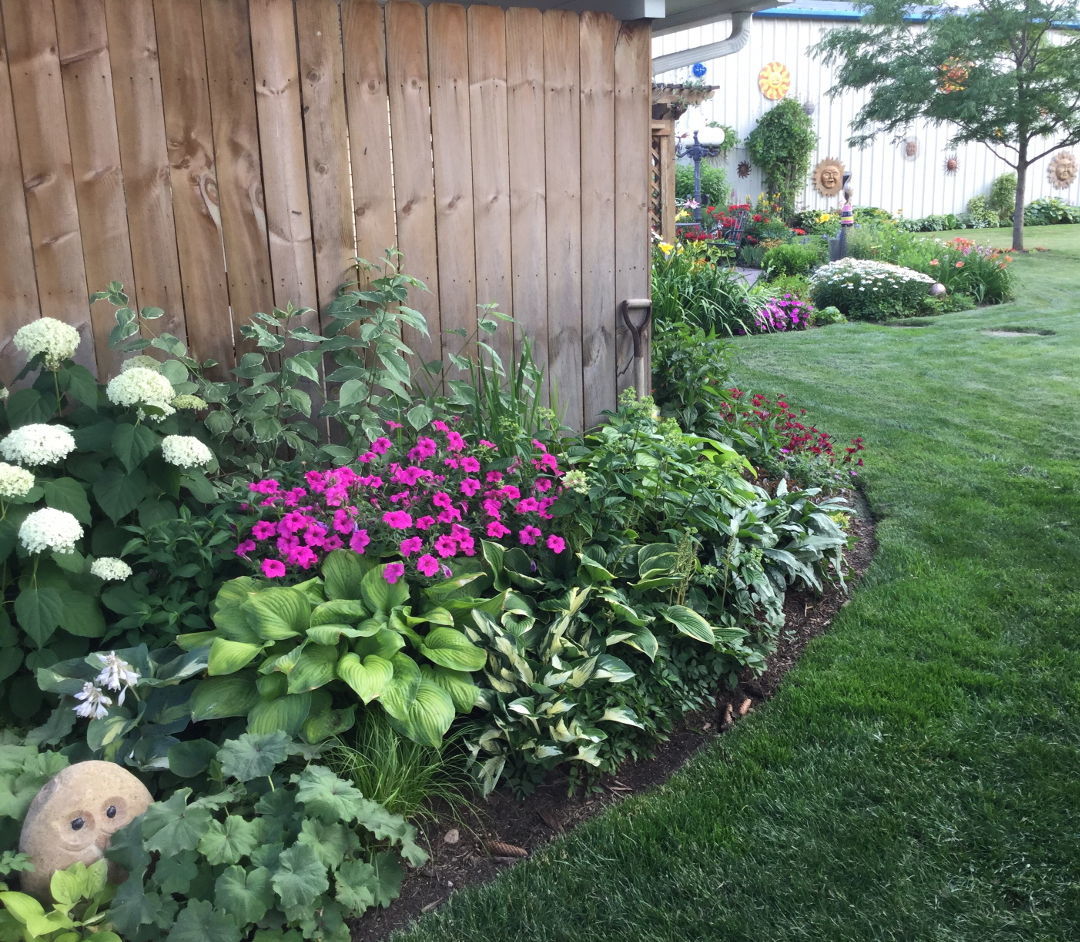 An overview from the back corner. I love using curved lines in the borders.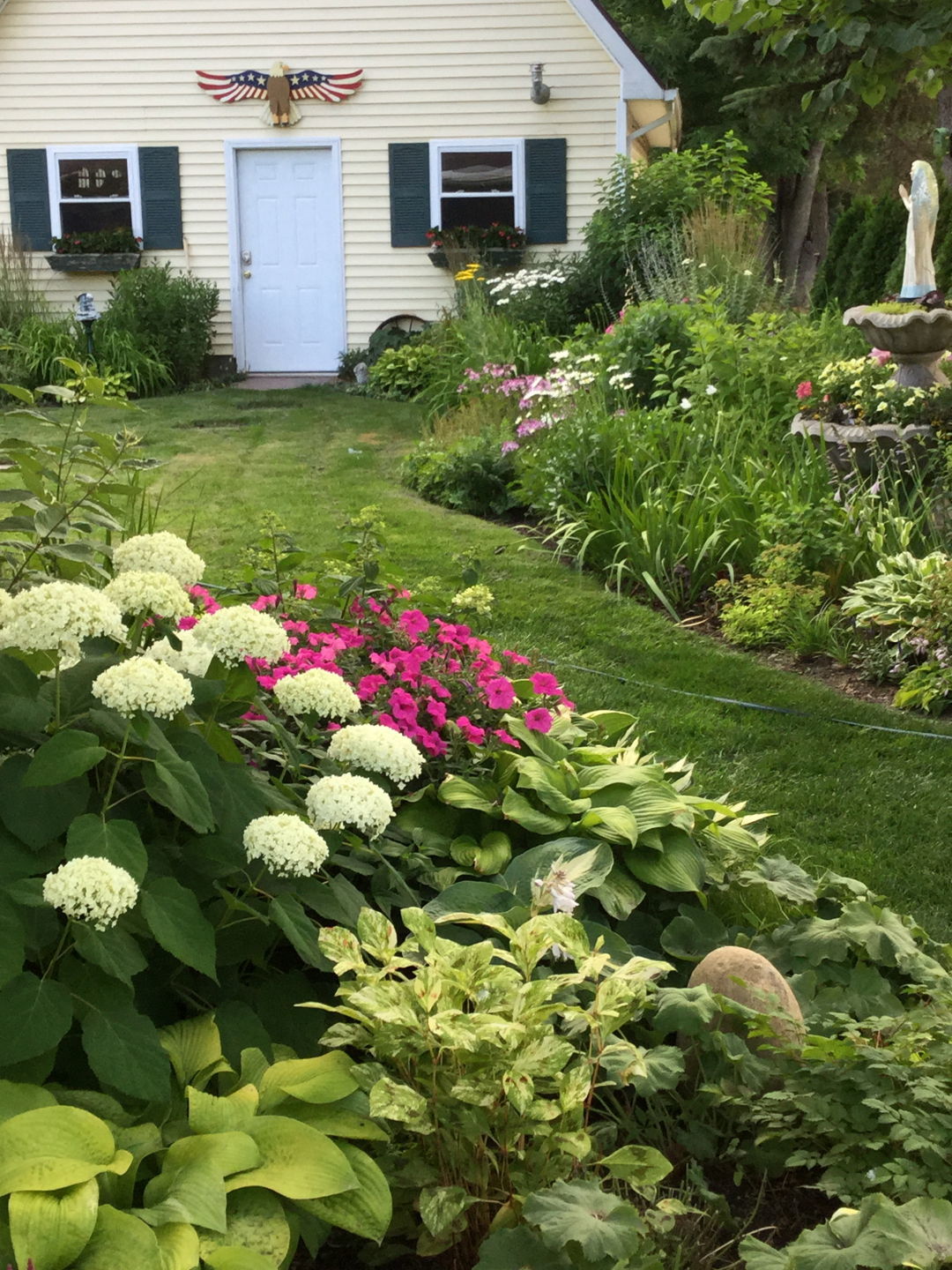 A repurposed fountain turned into a planter. I discovered that fountains aren't that easy to maintain. so I usually plant annuals in mine every spring.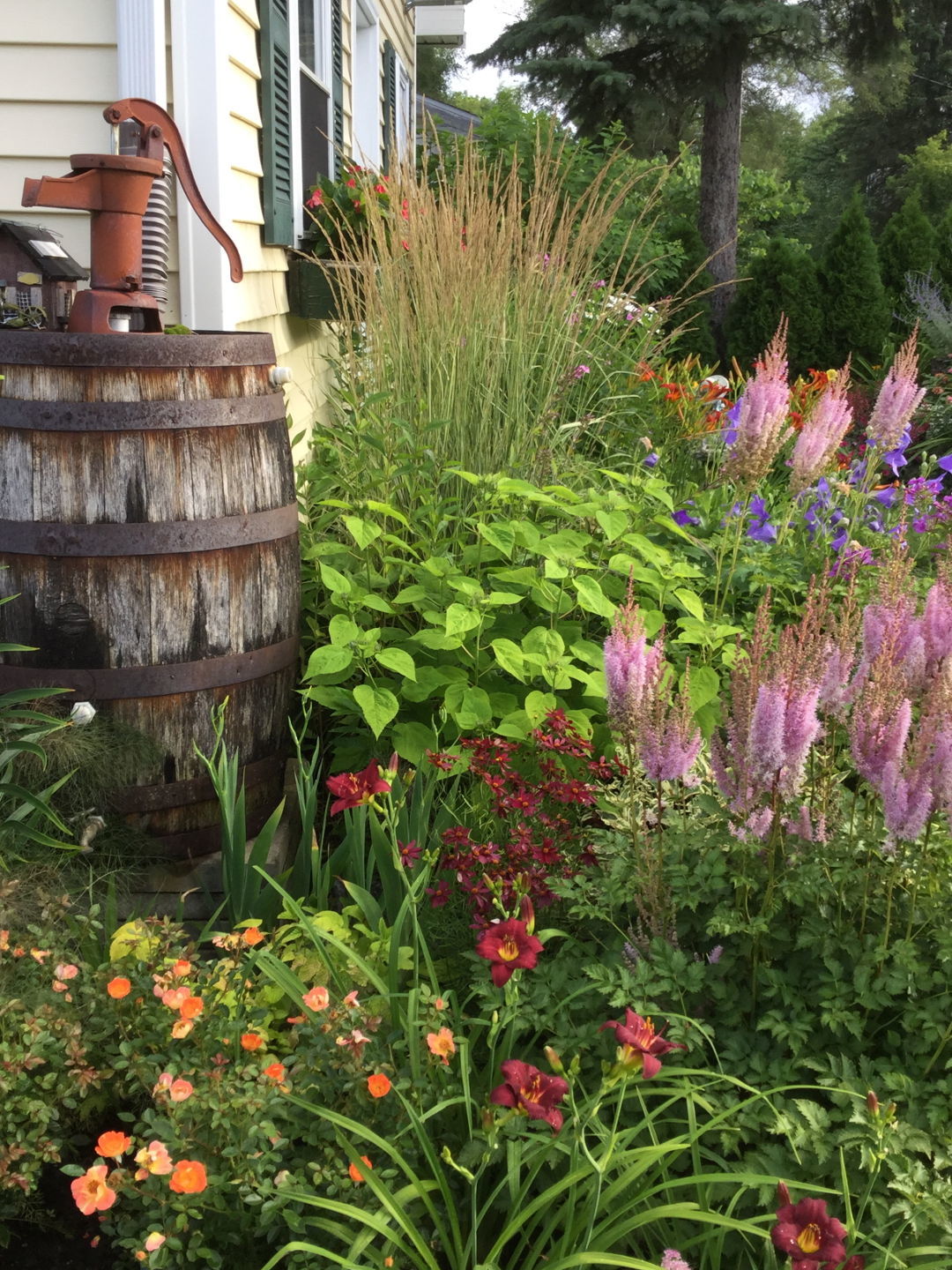 This rain barrel is part of the garden, although I don't utilize it much. It's pretty tricky getting to the spigot, especially with the rose bushes there.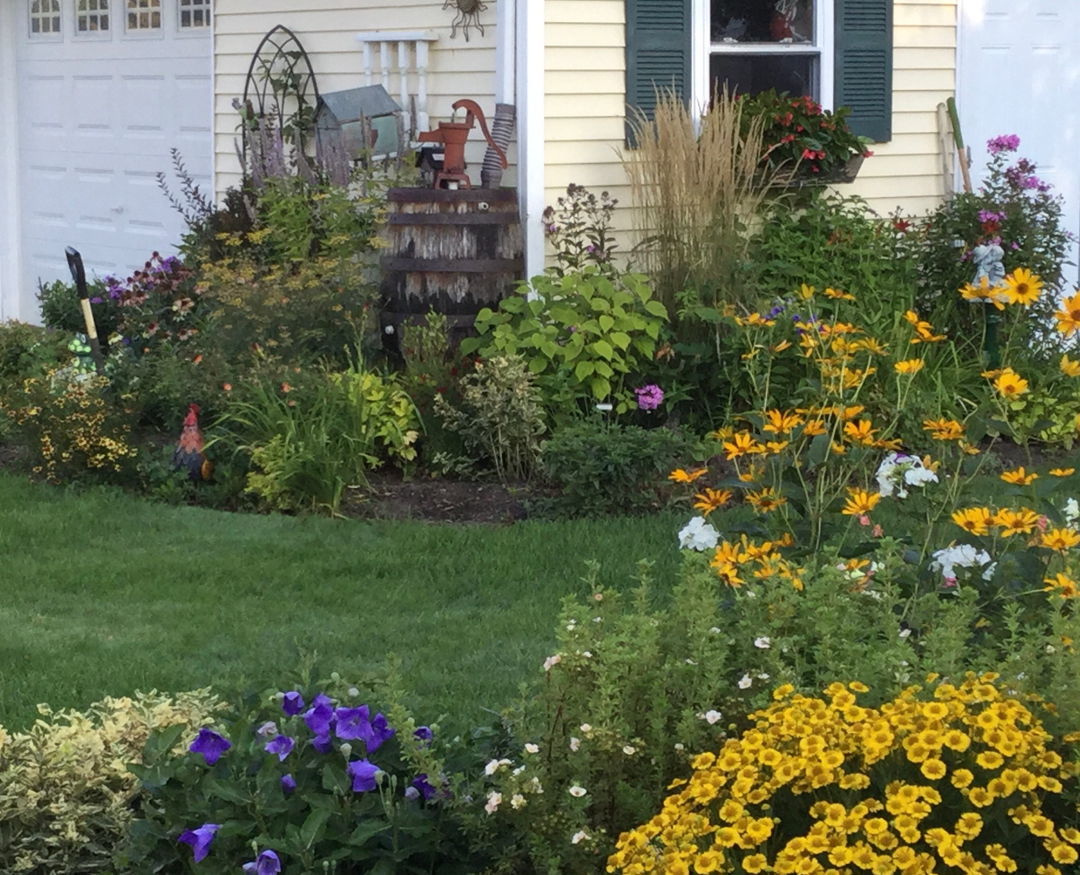 Another view.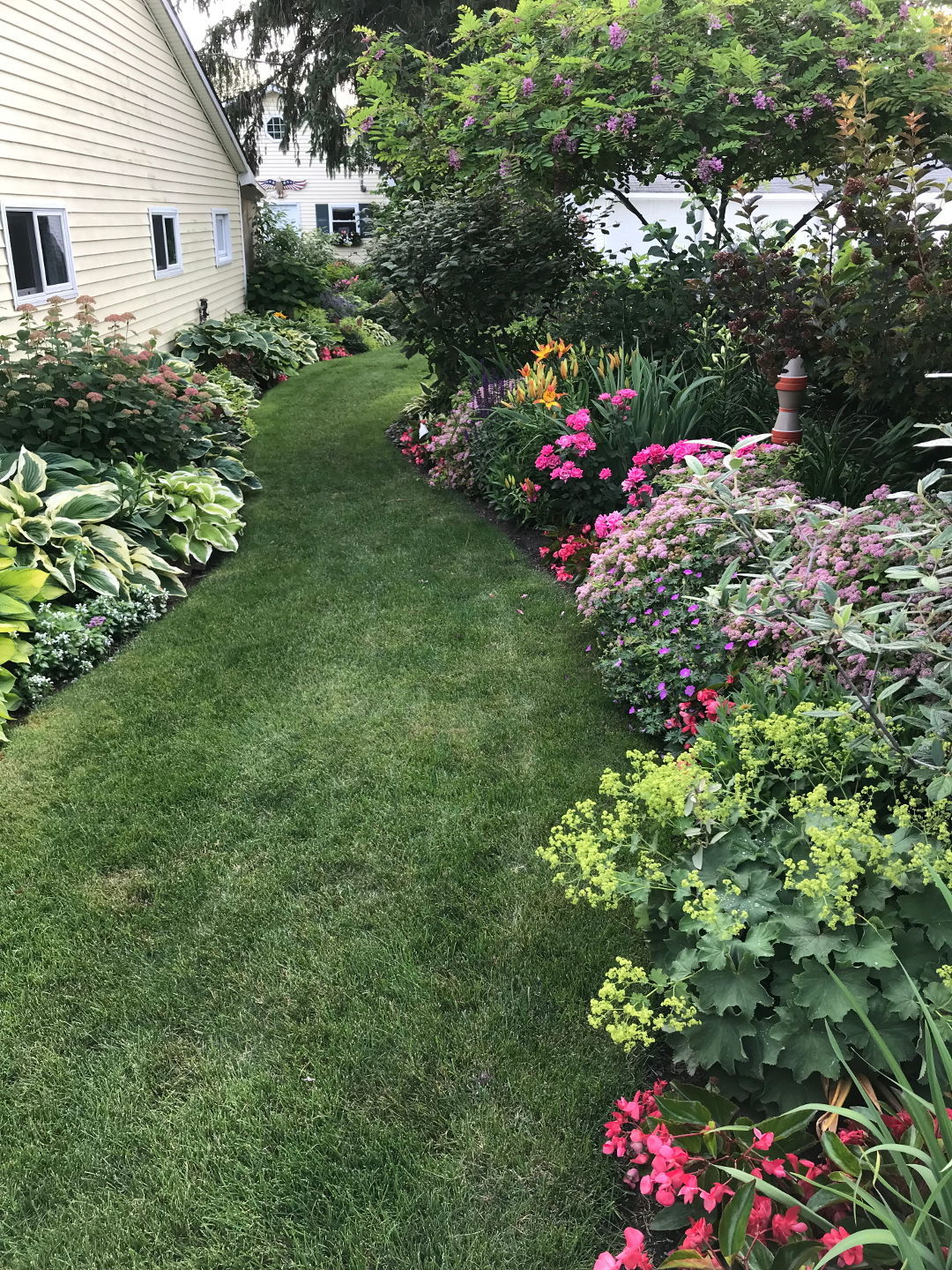 This pathway between the house and the large bed fronting the adjacent driveway is one of my favorite views. It is also what I see when I open the window shade in our bedroom every morning.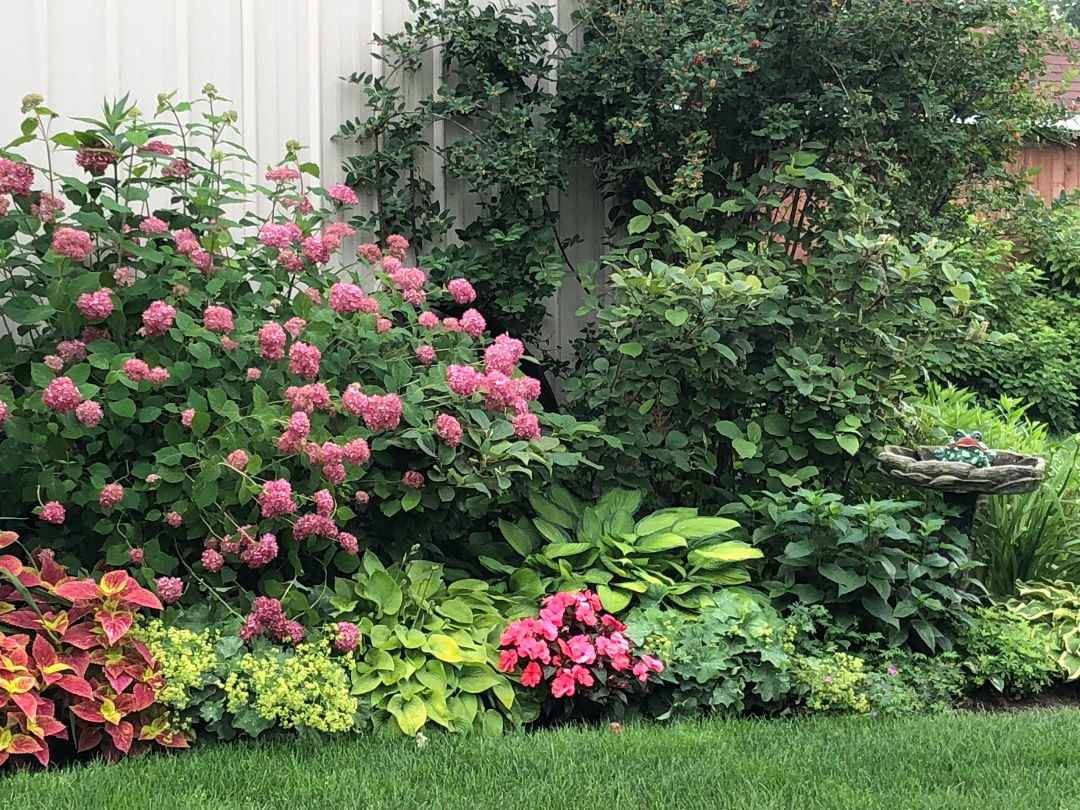 The back corner of the factory.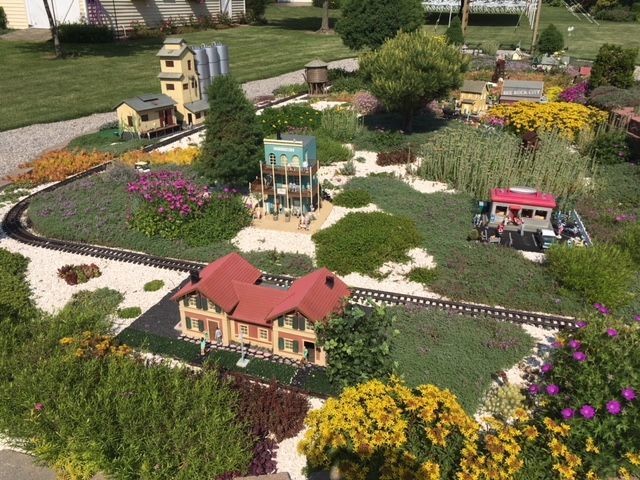 Train garden with ground covers. My husband assembled the buildings from kits and I "landscaped" them.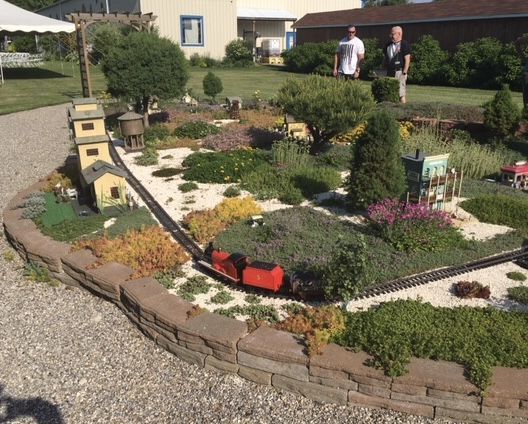 And there's the train.
And we even have a tunnel. In the background is the garden shed where we store the train and buildings in winter.
Have a garden you'd like to share?
Have photos to share? We'd love to see your garden, a particular collection of plants you love, or a wonderful garden you had the chance to visit!
To submit, send 5-10 photos to [email protected] along with some information about the plants in the pictures and where you took the photos. We'd love to hear where you are located, how long you've been gardening, successes you are proud of, failures you learned from, hopes for the future, favorite plants, or funny stories from your garden.
If you want to send photos in separate emails to the GPOD email box that is just fine.
Have a mobile phone? Tag your photos on Facebook, Instagram or Twitter with #FineGardening!
You don't have to be a professional garden photographer – check out our garden photography tips!
Do you receive the GPOD by email yet? Sign up here.