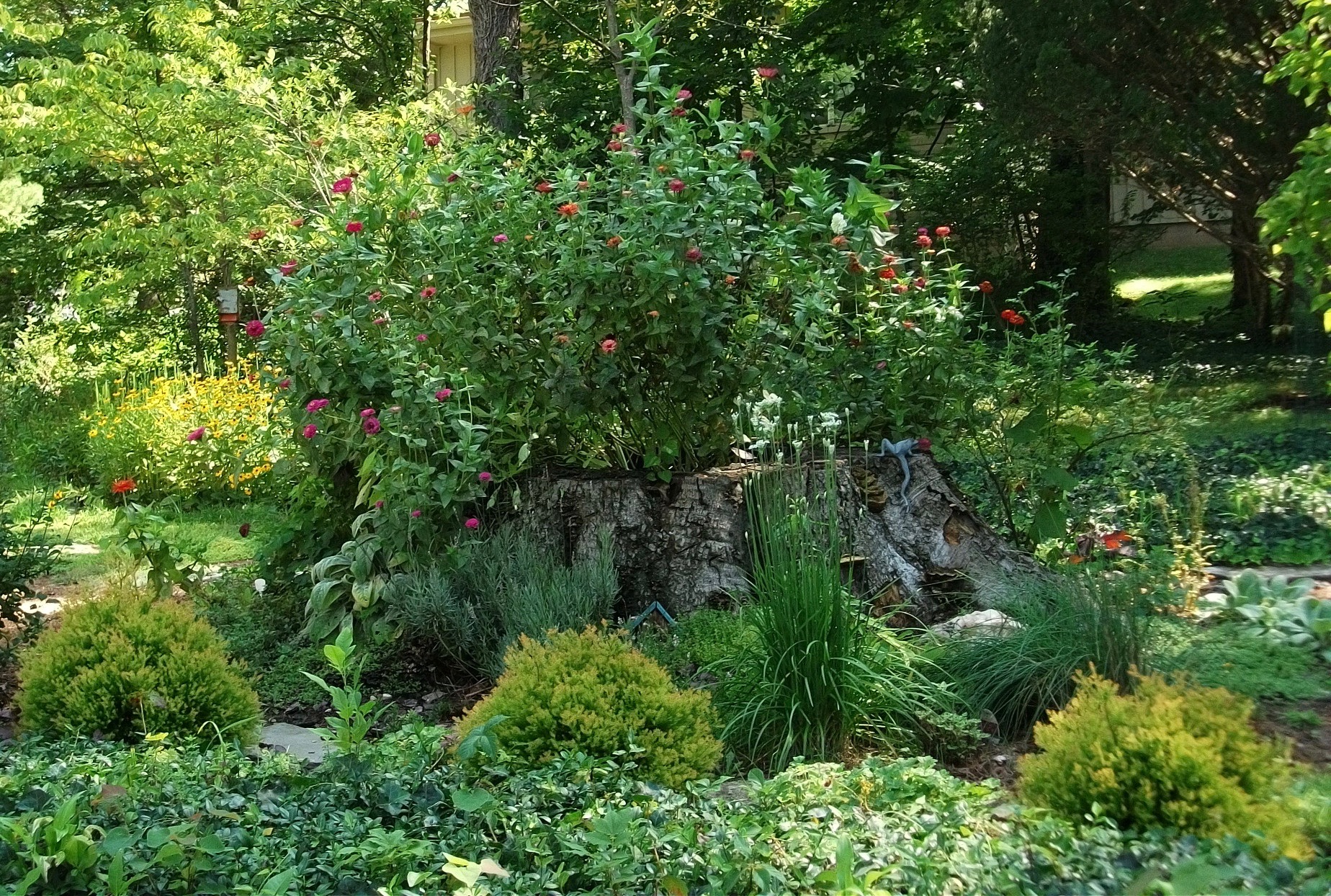 Victoria of south central Indiana has created a special focal point.
"Sad circumstances often make for engaging changes. Three years ago our huge beech tree had to be cut down. It dominated the backyard and provided lots of wonderful shade for the patio. Since it was hollow from top to bottom it had to be removed but the wide base, about four feet in diameter, filled with zinnias, ornamental sweet potatoes, and nasturtiums now makes a great focal point. Planting out this new sunny area and adding to existing beds and renovating others in the back yard has created a lot of work for me but has been, and continues to be, an interesting challenge. I hope you enjoy the pics."
Have a garden you'd like to share? Email 5-10 photos and a brief story about your garden to [email protected]. Please include where you are located!
Have a mobile phone? Tag your photos on Instagram or Twitter with #FineGardening!
You don't have to be a professional garden photographer – check out our garden photography tips!
Do you receive the GPOD by email yet? Sign up here.
Follow us: @finegardening on Twitter | FineGardeningMagazine on Facebook | @finegardening on Instagram