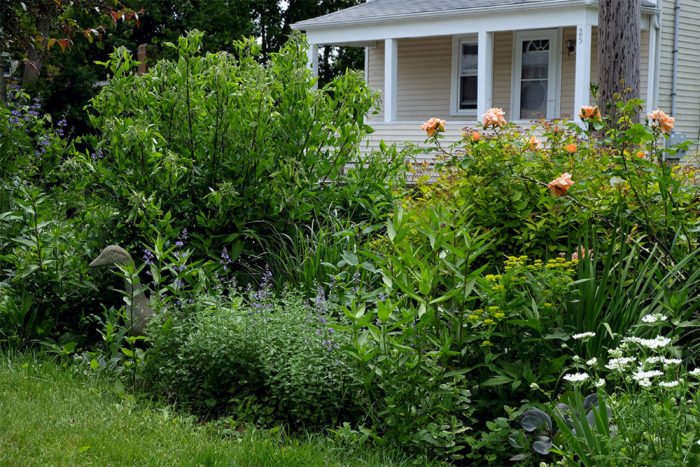 Gardening takes a leap of faith: we hope plants will thrive to meet our expectations and fulfill their assigned roles. But we can do more than cross our fingers. To increase flower production, tweak bloom times, and prevent the disappointment of plants flopping open or crashing under the weight of full bloom, do the Chelsea Chop.
The Chelsea Chop is the practice of removing, or "pinching," new growth to stimulate lateral bud growth, which helps control height and habit and results in more–though smaller–flowers, and delayed bloom by a week or more. It's called the Chelsea Chop because the optimal time to pinch midsummer to fall bloomers coincides with the Royal Horticultural Society's Chelsea Flower Show.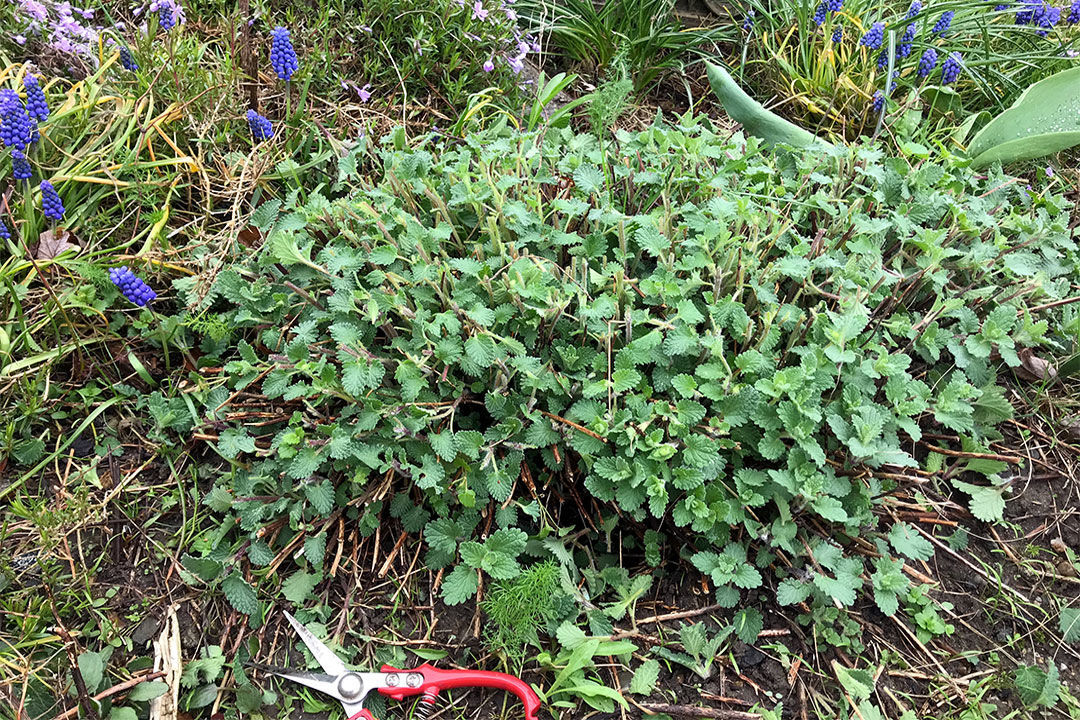 When I first learned this method, I was skeptical. The immediate result of snipping the top third of every stem right above a leaf set looked like the deer had dined. But within days new stems had sprouted at the leaf nodes right below each cut. My guinea pig plants were catmint (Nepeta x faassenii, Zones 3–8)–a June bloomer that should be pinched as early as late April—and Autumn Joy sedum (Hylotelephium 'Herbstfreude', Zones 3–9). They bloomed slightly later than normal, but with a shape more like muffins than donuts. I was sold.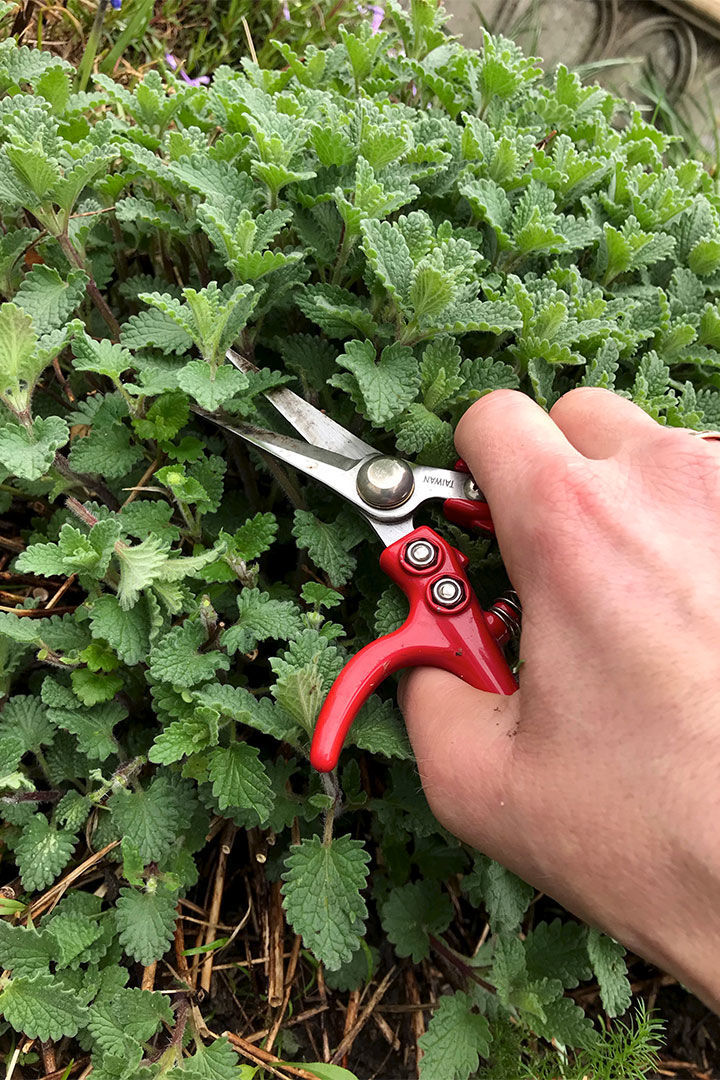 Not everything wants to be pinched. As a general rule, leave one-hit wonders such as iris, peony, and foxglove alone.
Plants that respond beautifully to the Chelsea Chop:
Anise hyssop (Agastache foeniculum, Zones 4–11)
Asters (Symphyotrichum spp. and cvs., Zones 4–8)
Bee balm (Monarda spp. and cvs., Zones 4–9)
Boltonia (Boltonia asteroides and cvs., Zones 4–9)
Chrysanthemum (Dendranthema grandiflora cvs., Zones 5–9)
Coneflowers (Rudbeckia spp. and cvs., Zones 3–11)
Coreopsis (Coreopsis spp. and cvs., Zones 4–9)
Kalimeris (Kalimeris spp. and cvs., Zones 5–9)
'Lemon Queen' sunflower (Helianthus 'Lemon Queen', Zones 4–9)
Montauk daisy (Nipponanthemum nipponicum, Zones 5-9)
Shasta daisy (Leucanthemum × superbum, Zones 5-9)
Tall border sedums (Hylotelephium spp. and cvs., Zones 3-9)
Tansy (Tanacetum spp. and cvs., Zones 4-9)
Toad lily (Tricyrtis spp. and cvs., Zones 4-9)
For a longer list, consult The Well-Tended Perennial Garden by Tracy DiSabato-Aust.
When in doubt, experiment. Try pinching some, but not all, of the stems of plants such as balloon flower (Platycodon grandiflorus, Zones 3–9), summer phlox (Phlox paniculata, Zones 4–8), and coneflower (Echinacea purpurea and cvs., Zones 3–8) to vary heights and stagger bloom times for an extended show. Pinch fall bloomers more than once before the end of June. Keep track of your interference and the results by taking notes and pictures.
Removing the apical meristem also increases the flower production of annuals such as snapdragons (Antirrhinum majus), browallia (Browallia speciosa), cleome (Cleome cvs.), cosmos (Cosmos bipinnatus), branching sunflowers (Helianthus annuus), salvia (Salvia spp. and cvs.), marigolds (Tagetes cvs.), and zinnias (Zinnia elegans). Pinch out the very tip of dahlias (Dahlia cvs., Zones 7–10) that have grown 12 to 16 inches tall with at least four sets of leaves to encourage an abundance of flowers with sturdier stems that may not need to be lashed to a stake to remain upright.
Bonus tip: make bonus plants. Softwood cuttings from anise hyssop, zonal and scented geraniums, coleus, and some tender perennial salvias will root within a week or two. And then, of course, soon after transplanting they will want pinching too.
Kristin Green is author of Plantiful: Start Small, Grow Big with 150 Plants that Spread, Self-sow, and Overwinter, and gardens in Bristol, Rhode Island.