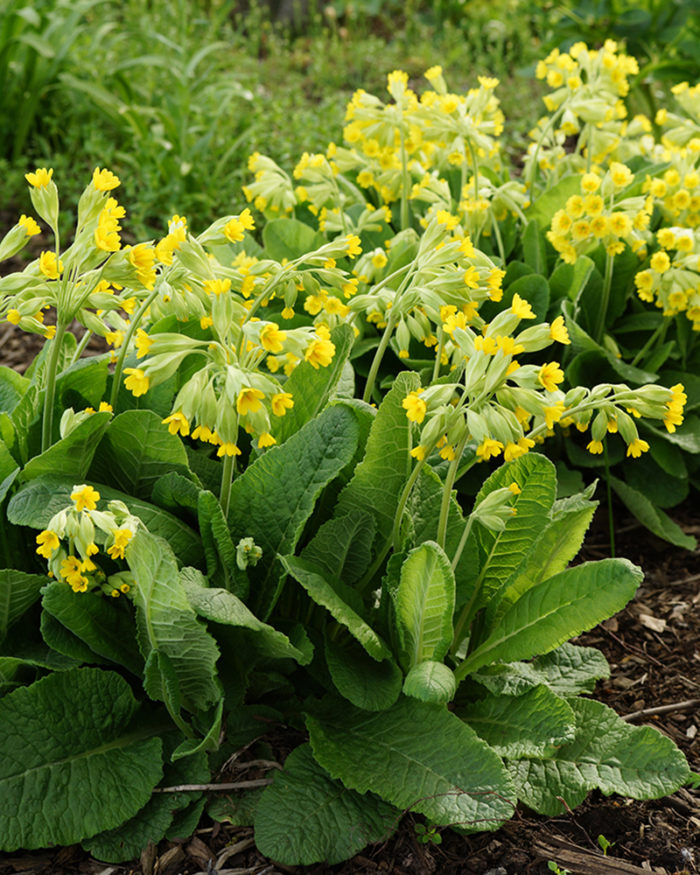 It's so easy to be tempted by pots of polyanthus primroses (Primula × polyanthus, Zones 3–8) when you are craving spring color. But if you're tired of buying them and then losing them year after year, you are not alone, according to Carolyn Walker, owner of Carolyn's Shade Gardens, a specialty nursery in Bryn Mawr, Pennsylvania: "Most of my customers have tried and failed with what I call 'grocery store' primroses: those garish-colored, large-flowered plants that give primroses the reputation of being finicky."
Fortunately, Carolyn has some recommendations for primroses that do thrive in Mid-Atlantic gardens. "Cowslip primrose (Primula veris, Zones 3–8)," she advises, "is very reliable, sending up its beautiful stalks of pale yellow flowers year after year." Its butter-colored blooms pair beautifully with a variety of spring blues. Carolyn makes a memorable scene in her shady perennial gardens by pairing cowslip primroses with the dainty flowers of Siberian brunnera (Brunnera macrophylla, Zones 3–8) for a dependable and easy-care combination. Perennial pulmonarias (Pulmonaria spp. and cvs., Zones 2–8) and biennial forget-me-nots (Myosotis spp. and cvs., Zones 4–9) also make charming companions for this primrose species. Looking for bolder color? "The 'Sunset Shades' cultivars add deep yellow, oranges, and reds to the cowslip color palette," she says.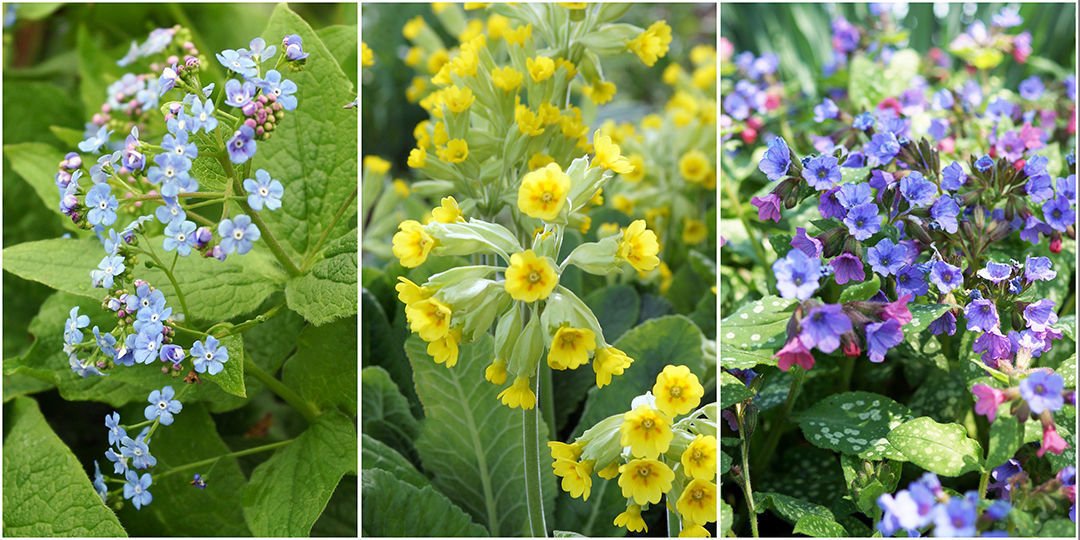 To keep the show going into late spring, Carolyn suggests trying Japanese woodland primrose (Primula sieboldii, Zones 3–8), her favorite primrose for the shade garden. "It comes in an amazing array of colors and shapes—there are over 500 selected cultivars in Japan—and grows equally well in dry dappled shade and moist sunlight. Although it goes dormant in summer heat, the root mass does not allow weeds to creep in." Japanese woodland primrose is right at home with hostas (Hosta spp. and cvs., Zones 3–9), Japanese painted fern (Athyrium niponicum var. pictum, Zones 3–8), and Solomon's seals (Polygonatum spp. and cvs., Zones 3–9), to name just a few potential partners.
Another species that Carolyn recommends for Mid-Atlantic gardens is Japanese primrose (Primula japonica, Zones 3–8): "It's spectacular and very long-blooming, with candelabra-style flowers in whites, pinks, and crimson." It's critical to give this species the right site if you want it to thrive. "It must be planted in an area that is consistently moist to wet," Carolyn says. "If you plant it in average soil, it will disappear with the first drought." Pair it with other moisture-loving perennials, such as Bowles' golden sedge (Carex elata 'Aurea', Zones 5–9) and royal fern (Osmunda regalis, Zones 3–9), for a low-maintenance planting that offers both color and texture.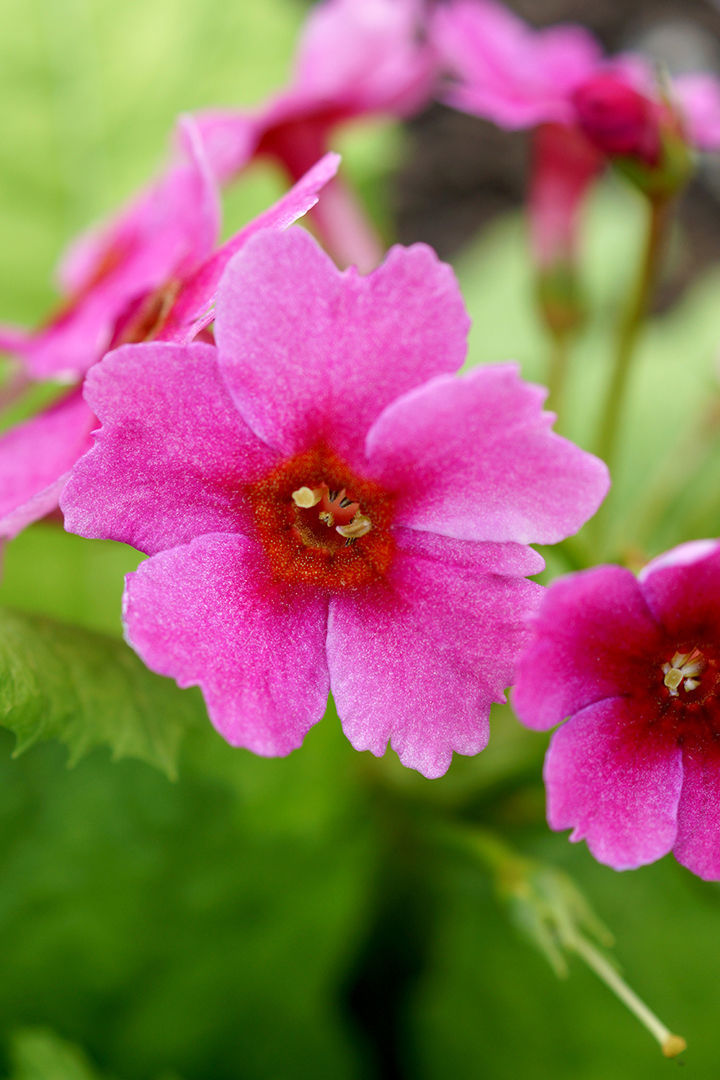 If you find you're still drawn to the eye-popping hybrid primroses, go ahead and treat yourself to a few. But try one or two—or all three—of these surefire species as well so you can enjoy their elegant blooms in your garden year after year.
Nancy J. Ondra is the author of over fifteen books, including Grasses, The Perennial Care Manual, and The Perennial Matchmaker.