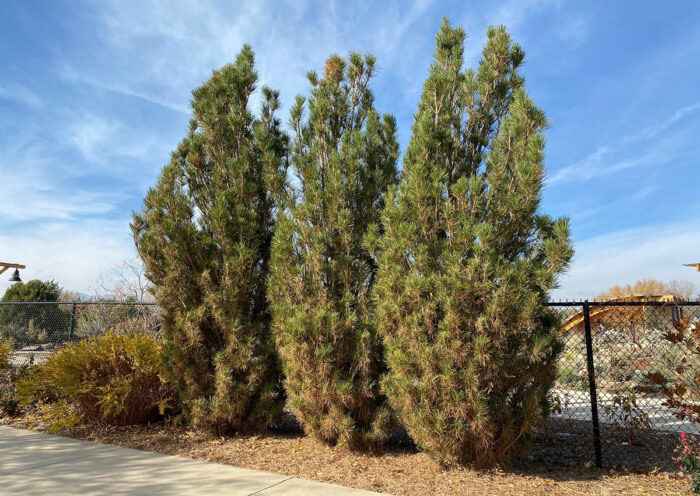 Sometimes you just want a tree to stay green year-round. You may need privacy from a neighbor, or you may need a specimen with color and texture to accent your landscape. Narrow or columnar conifers may be the answer. Traditionally, most people use arborvitaes (Thuja spp. and cvs., Zones 2–8) for this purpose. But not all arborvitaes are equally hardy, as evidenced by the huge number of them that died in the Mountain West over the freezing winter of 2019–2020. Instead, turn to one of these hardy options that should do well in our area.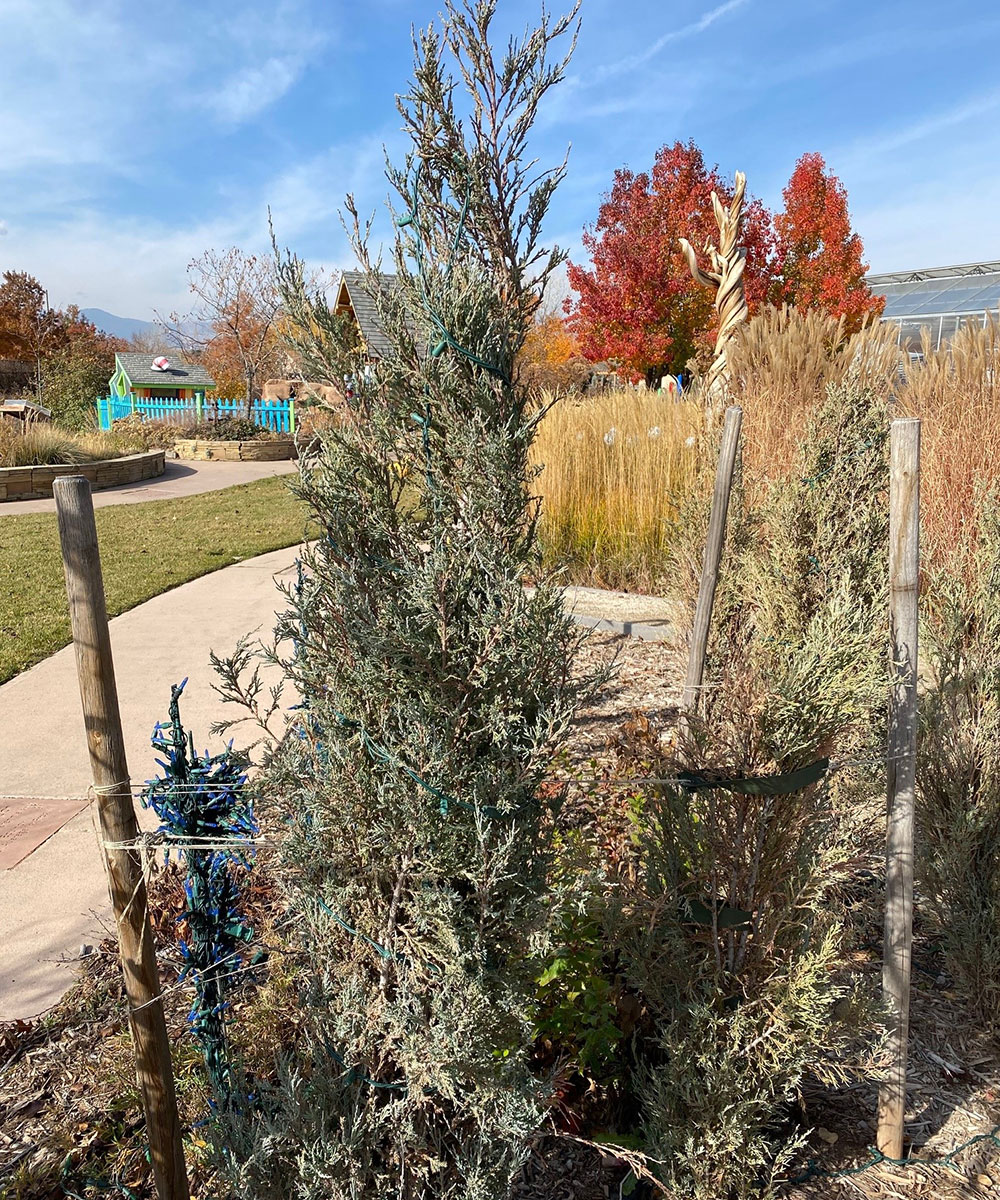 'Skyrocket' juniper
Juniperus scopulorum 'Skyrocket', Zones 3–9
If you love the look of the Italian cypresses (Cupressus sempervirens, Zones 7–10) that grow in the Tuscan region of Italy, then this plant is for you. One of the narrowest junipers around, this blue-green conifer makes for a unique accent either planted individually or in symmetrical groupings. It can make a great wind screen, as it grows quickly, is extremely winter hardy, and is also drought tolerant. 'Skyrocket' takes full sun and requires little water. At maturity it will reach 20 feet tall and only 2 to 3 feet wide.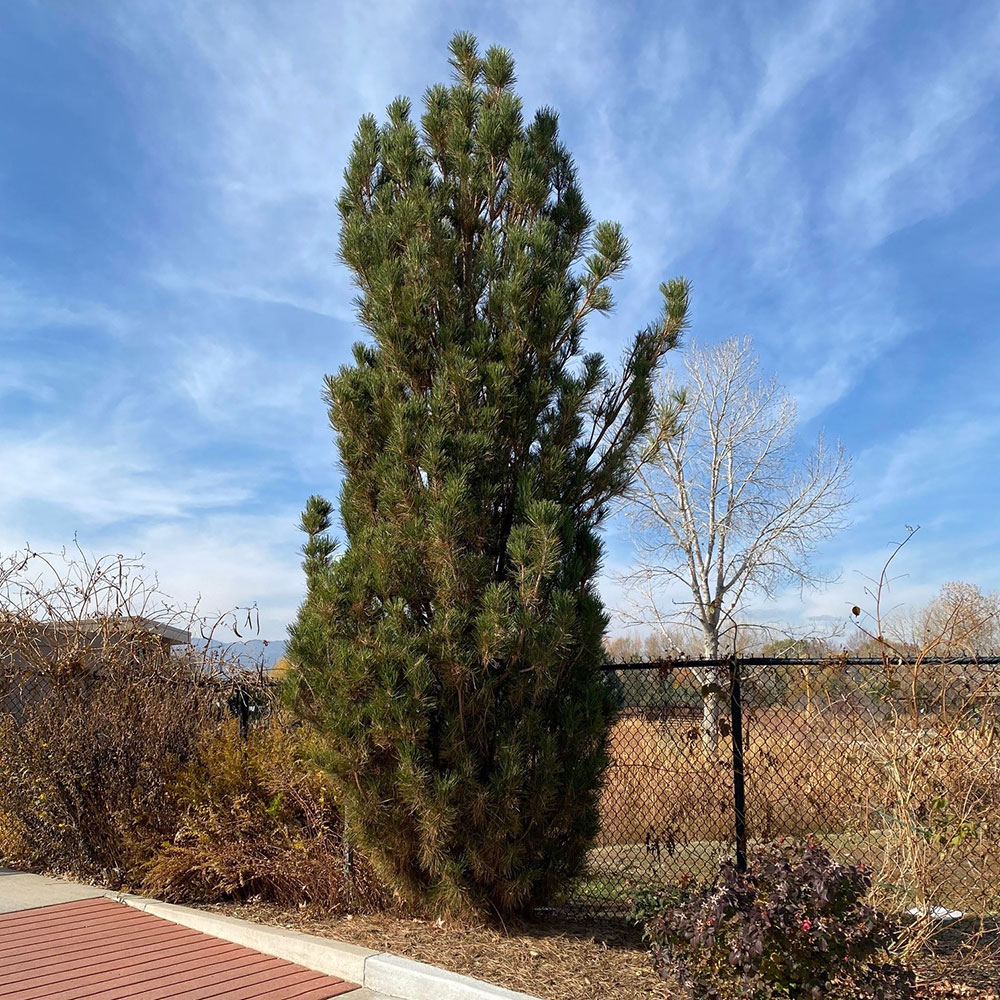 'Arnold Sentinel' Austrian pine
Pinus nigra 'Arnold Sentinel', Zones 4–8
I was introduced to this plant over 10 years ago when we installed it in a narrow bed at the botanic garden where I work. I couldn't understand how an Austrian pine would work in the space because the straight species is very tall and broad. After observing 'Arnold Sentinel' over the years, I am sold. It features upswept, dense branches of dark green needles on a plant that reaches 20 feet tall and 5 to 6 feet wide at maturity. 'Arnold Sentinel' grows uniformly, making it a great accent plant. It requires full sun and average to low irrigation. You won't have to give it a lot of maintenance, and it will hold its form during snowy winters. Drought tolerant, it would make an interesting addition to a xeric landscape design.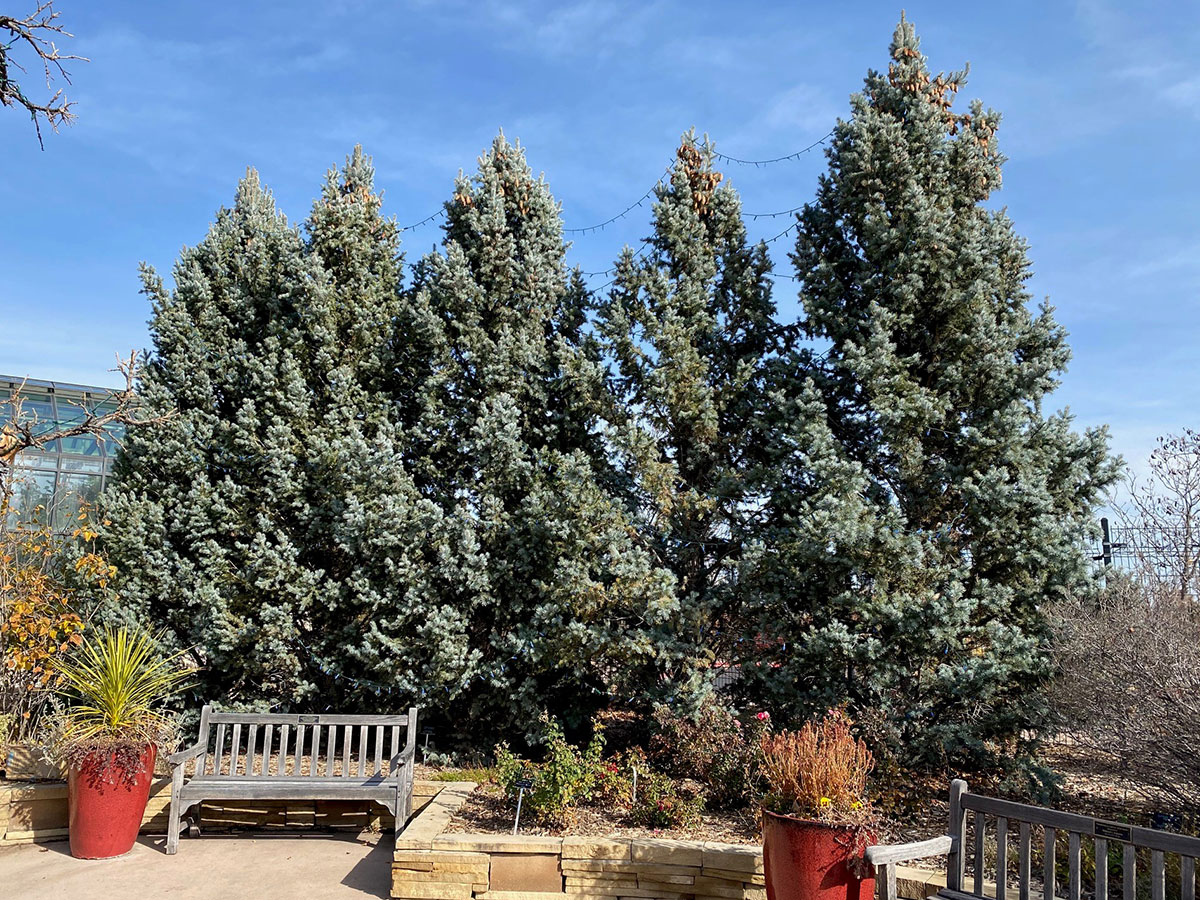 'Iseli Fastigiate' Colorado spruce
Picea pungens 'Iseli Fastigiate', Zones 2–7
Our native Colorado spruce (Picea pungens, Zones 2–7) are too large for many urban gardens; 'Iseli Fastigiate' is a good alternative for these situations. Its deep blue color and strong, upright form make it a beautiful specimen. A grouping of it will make an attractive screen or hedge. This plant requires more water than the evergreens listed above but is more drought tolerant than other spruces. In full sun it will grow 15 feet tall and 4 feet wide at maturity.
—Michelle Provaznik is executive director of the Gardens on Spring Creek in Fort Collins, Colorado.