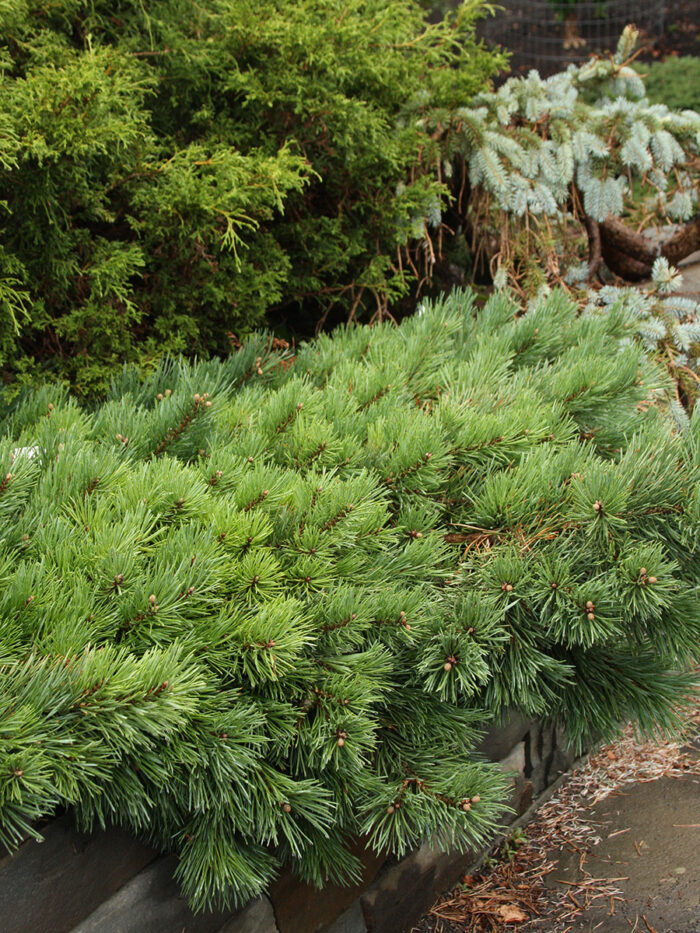 The forests in the Mountain West are made up of huge swaths of pines, such as lodgepole pine (Pinus contorta, Zones 4–8), ponderosa pine (P. ponderosa, Zones 3–7), and many others. While majestic, these large, native trees are often too big for urban lots. Fortunately, there are many dwarf pines now available that can be added to your garden; I have several in my rock garden and mixed borders. Dwarf pines provide interesting structure, year-round color, unique textures, and wildlife habitat.
Like their larger cousins, dwarf pines tolerate our soils, hold up under heavy snows, and can survive rabbits and deer. They typically prefer full sun and will not need much supplemental water once established. They can be very slow growing—only a few inches per year. There are many varieties to be found, but look to your local nursery or a regional online store, as you typically won't find them at a home improvement center.
To see mature dwarf pines in a landscape or garden setting, check out your closest public garden, as it will surely have those below and many others in its collection. Here are some interesting dwarf pine varieties to choose from.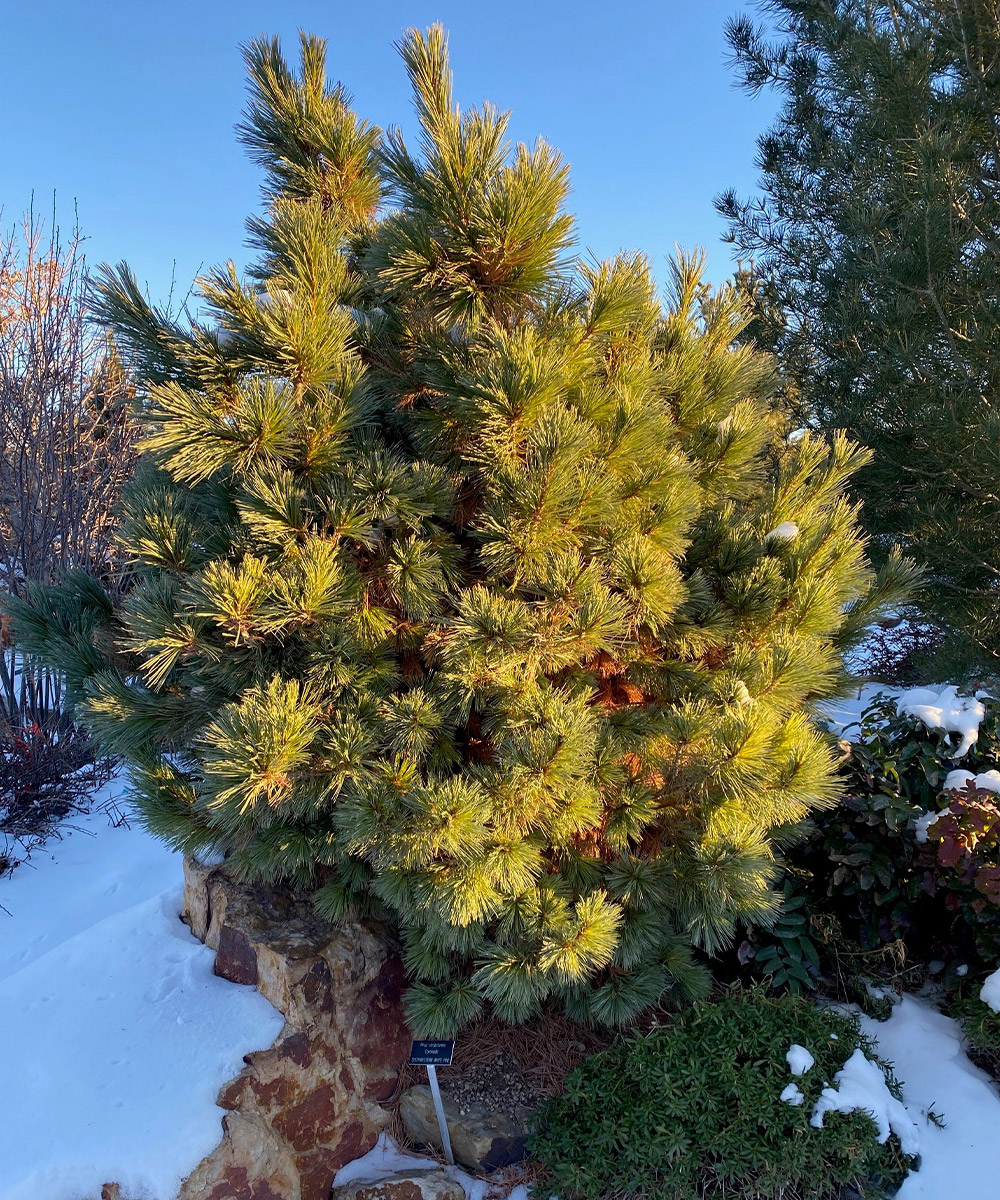 'Coronado' dwarf Southwestern white pine
Pinus strobiformis 'Coronado', Zones 5–9
Originally discovered in Arizona, this soft, blue-green needled variety has a globe shape but may develop some character over time. It will grow 2 to 3 feet tall and wide over the first 10 years in your garden. It makes a good foundation plant and works well in a rock garden.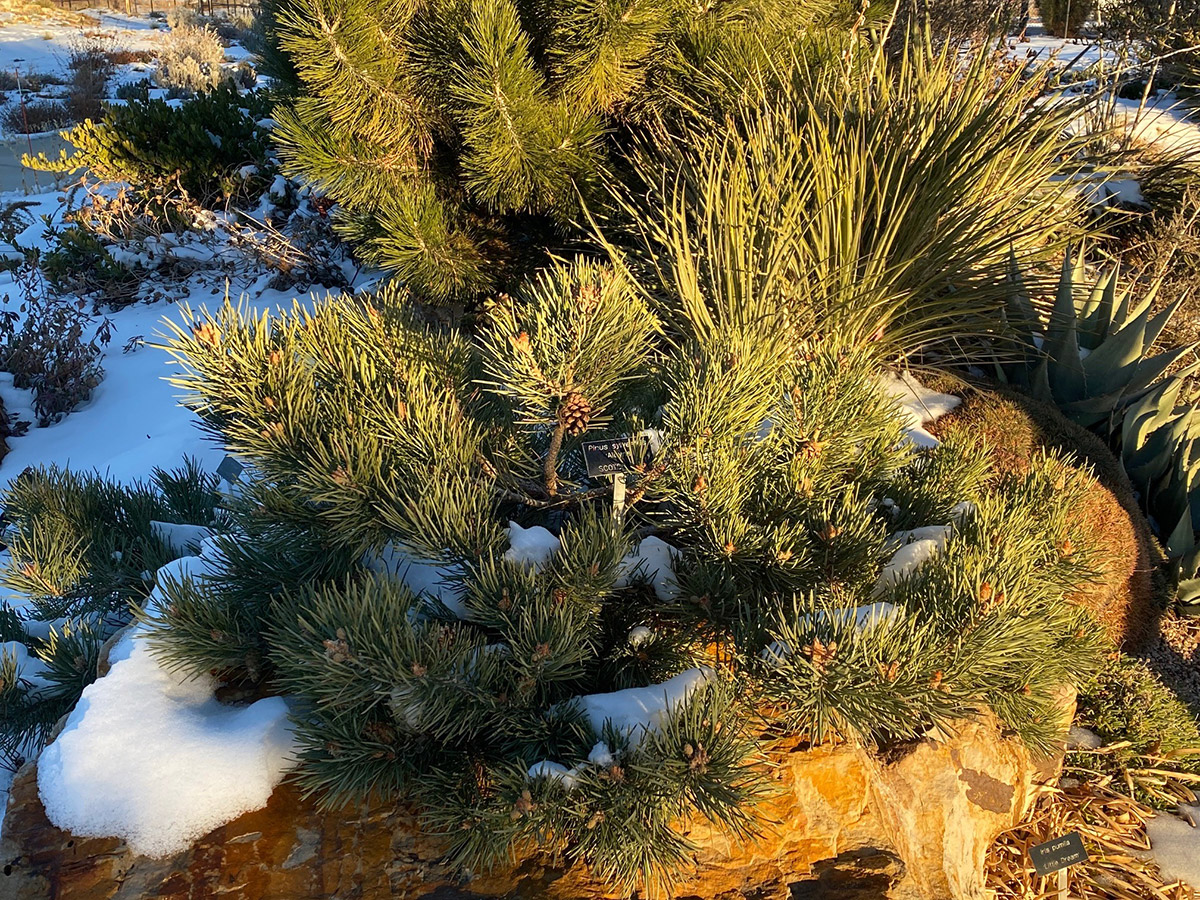 'Albyn' dwarf Scots pine
Pinus sylvestris 'Albyn', Zones 3–8
Did you ever think a pine could be a ground cover? I didn't, until I saw this variety of Scots pine. This pine will only grow 1 foot tall and 6 feet wide after 10 years. 'Albyn' is spreading nicely in my rock garden now, trailing over rocks while providing nice dark green foliage throughout the winter. It forms a lovely background for the small perennials in the garden.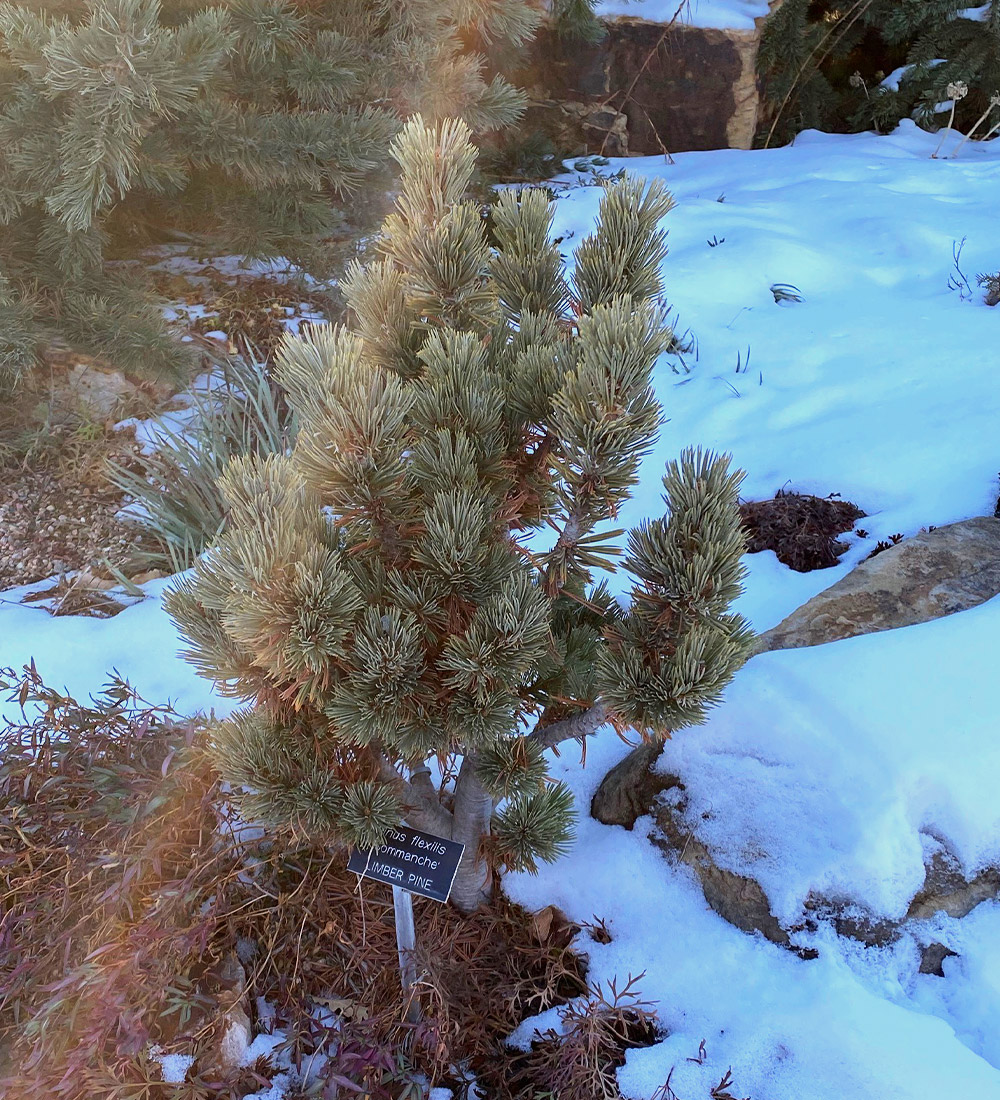 'Comanche' dwarf limber pine
Pinus flexilis 'Comanche', Zones 4–8
Short, stiff gray-green needles cover this shrub, providing both interesting color and texture year-round. Its form can vary from globe-shaped to more conical, like the one in this photo. It will grow 2 to 3 feet tall and wide after 10 years.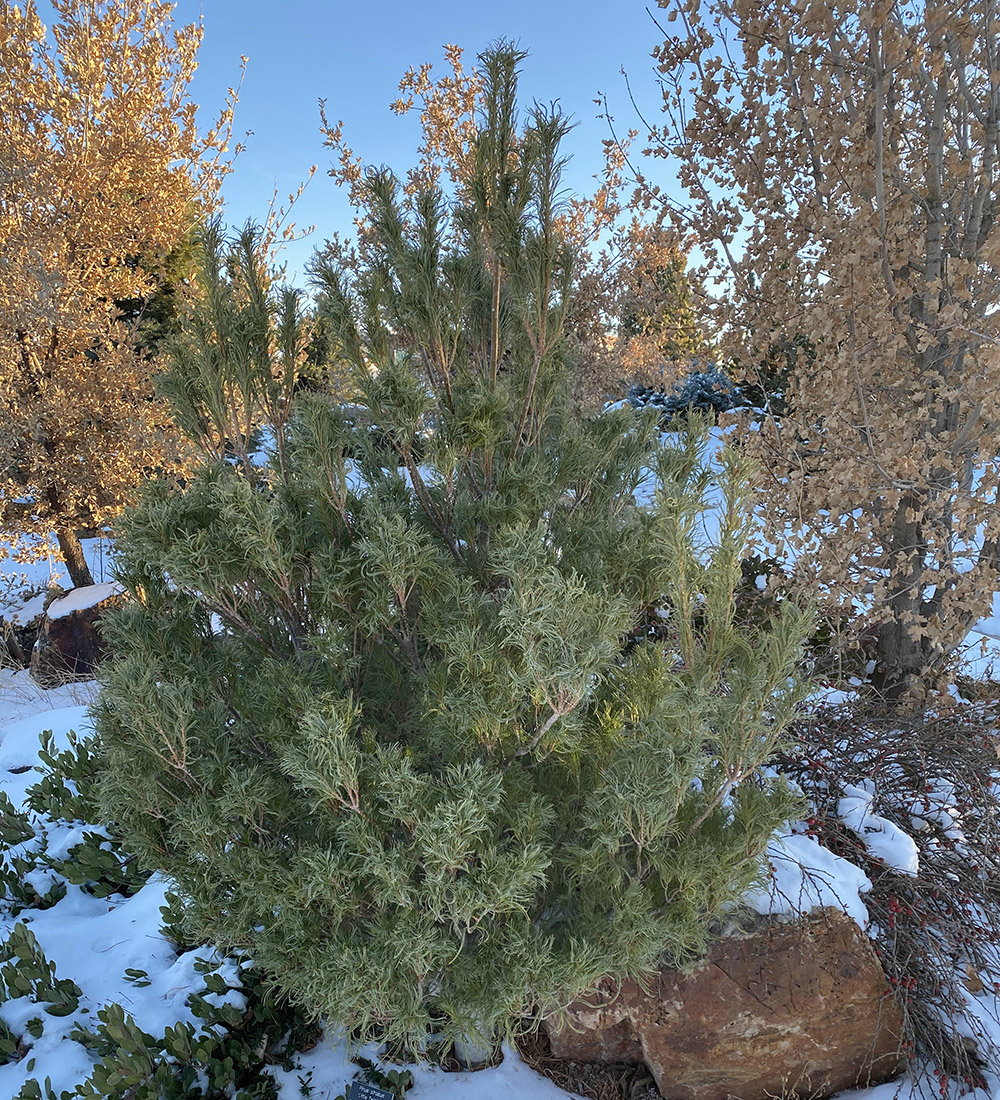 'Blue Jazz' dwarf single needle pinyon pine

P. monophylla 'Blue Jazz', Zones 4–7

At a quick glance, one might think this blue-needled shrub is a blue spruce (Picea pungens, Zones 2–7). 'Blue Jazz' lives up to its name, as it's covered with blue, single needles. It has a mature height of merely 2 feet tall and wide. This very xeric variety is good for the rock garden or any hot, dry location in the landscape. It will quickly become a showpiece in your garden. This plant was selected by Plant Select as one of the plants for their collection.

'Little Twister' dwarf Eastern white pine

P. strobus 'Little Twister', Zones 3–8

This unique cultivar is named for its long, blue-green, twisting needles, which provide a really different texture in the landscape. Another interesting and related "twisted" dwarf pine is the 'Mini Twists' dwarf Eastern white pine (P. strobus 'Mini Twists', Zones 3–8), which may be more readily available in your area. For either, if you prune the candles, you will get a denser form. With its striking needles, 'Little Twister' is a great specimen plant for your garden.
—Michelle Provaznik is executive director of the Gardens on Spring Creek in Fort Collins, Colorado.