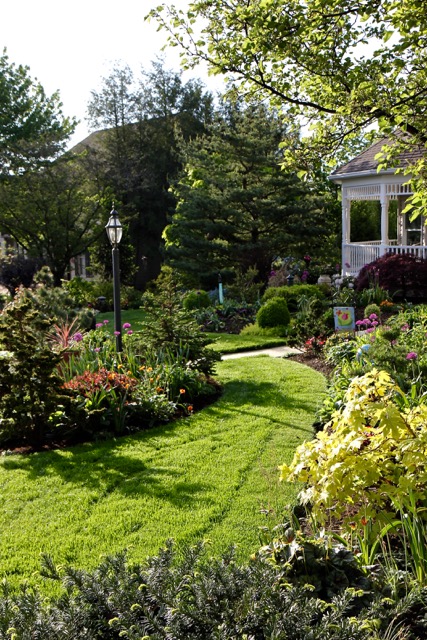 Kevin Kelly has been challenged by Mother Nature this spring, but appears to be prevailing!
"This has been a very challenging spring in my zone 6b garden in Harrisburg, Pa. My garden is in a residential development, just under 1/2 acre. We had very warm temperatures in March, which started the season off with a bang. Since then, it has been cloudy, cool and rainy for the past 5 weeks. We had snow 4 weeks ago, and are expecting record lows (near freezing), on Sunday and Monday (of course, after I have planted most of the annuals/tropicals). Despite my longing for sun and warmer temperatures, the garden shows its resiliency and is becoming very lush. Most of the photos are within the last week, a couple from 1 month ago. Hope you enjoy."
Have a garden you'd like to share? Please email 5-10 photos and a brief story about your garden to [email protected]. Please include where you are located!
Have a mobile phone? Tag your photos on Instagram or Twitter with #FineGardening!
You don't have to be a professional garden photographer – check out our garden photography tips!
Do you receive the GPOD by email yet? Sign up here.