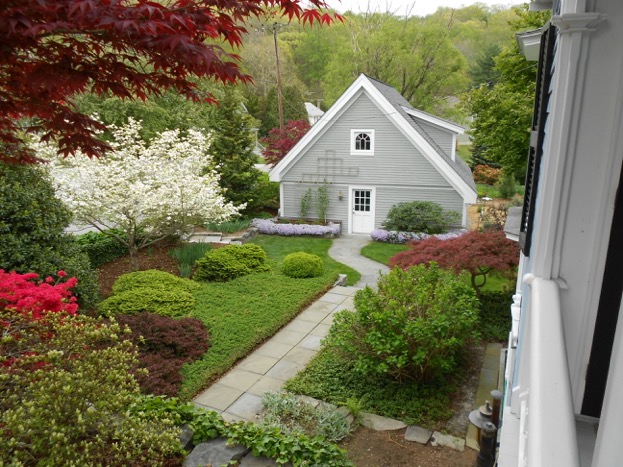 Today's photos are from Mark Meyer in East Haddam, Connecticut, who says, "I thought I would share some pictures of my garden that I have worked on for nearly 20 years. While the property is less than 1/2 of an acre, I managed to landscape every square foot! It has been the joy of my life but because my health has deteriorated and I am no longer able to take proper care of it we will be moving in about 2 years. At least I will cherish the memories. I had so many pictures that it was difficult to choose. I hope you enjoy them." This is such a wonderful garden, Mark–so relaxed and obviously well-cared-for and loved. I love it!
You guys are starting to send stuff in, and it's FUN! I love opening my inbox each morning. Keep going!! Send in some photos! Email me at [email protected]. Thanks!
BONUS ITEM: We should all start doing THIS.
Have a garden you'd like to share? Please email 5-10 photos (and a brief story about your garden) to [email protected], or tag your photos on Instagram or Twitter with #FineGardening!
Whether you've never shared before or you've been featured multiple times, we want to see your garden! You don't have to be a professional garden photographer – check out our garden photography tips!
Do you receive the GPOD by email yet? Sign up here!