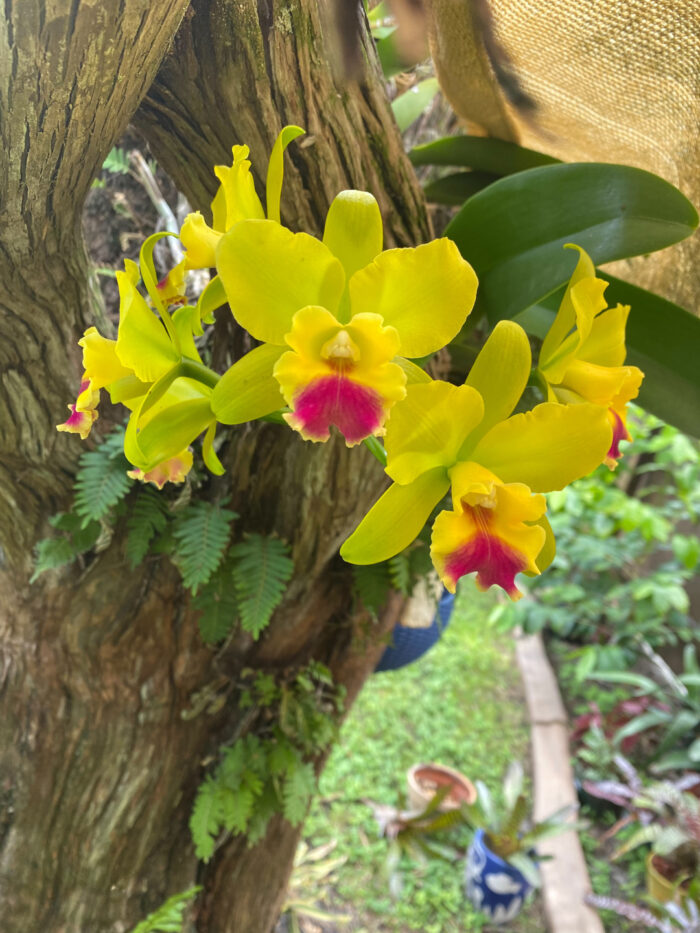 My name is Kimberly Pruett, and I live in Cape Coral, Florida. Gardening is my passion. My family moved into our home about three years ago, and the yard had nice trees but was otherwise just grass and a chainlink fence. My husband and I have worked very hard and spent endless hours transforming it into a relaxing and scent-filled garden. It is always a work in progress. We have lots of edibles, flowering plants, over 30 varieties of Plumeria and over 500 varieties of bromeliads. Have a beautiful day!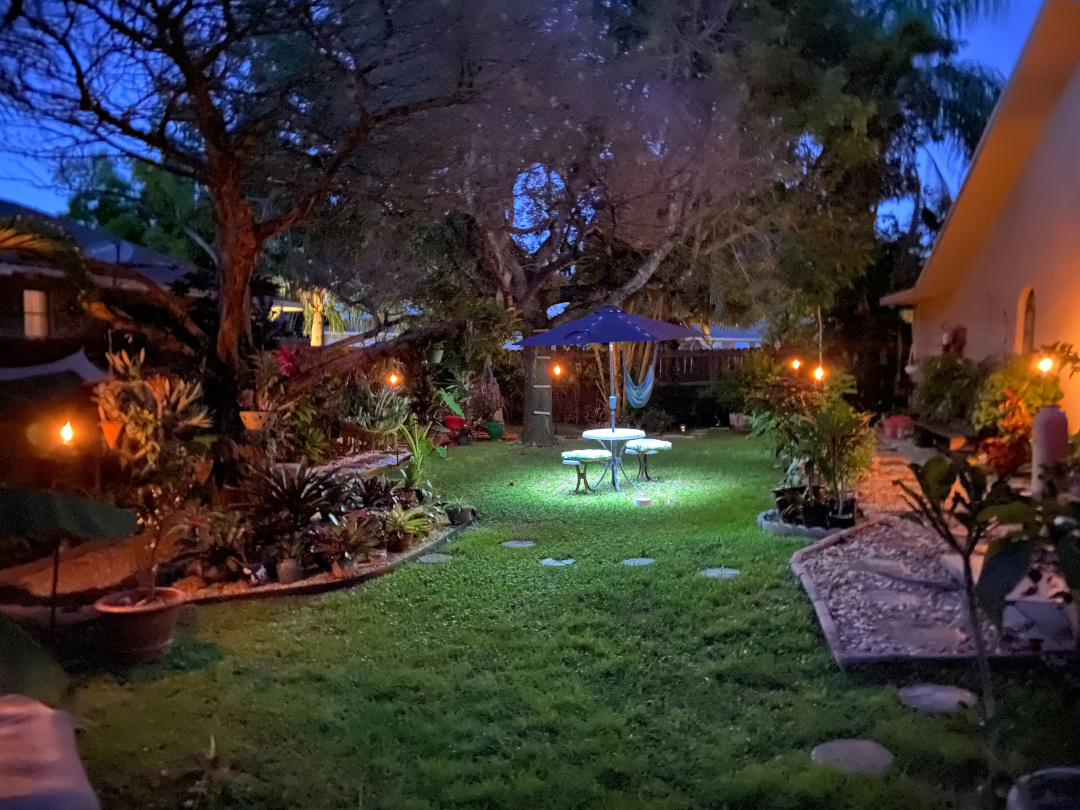 Garden lighting and torches make this an inviting place to linger as the sun goes down.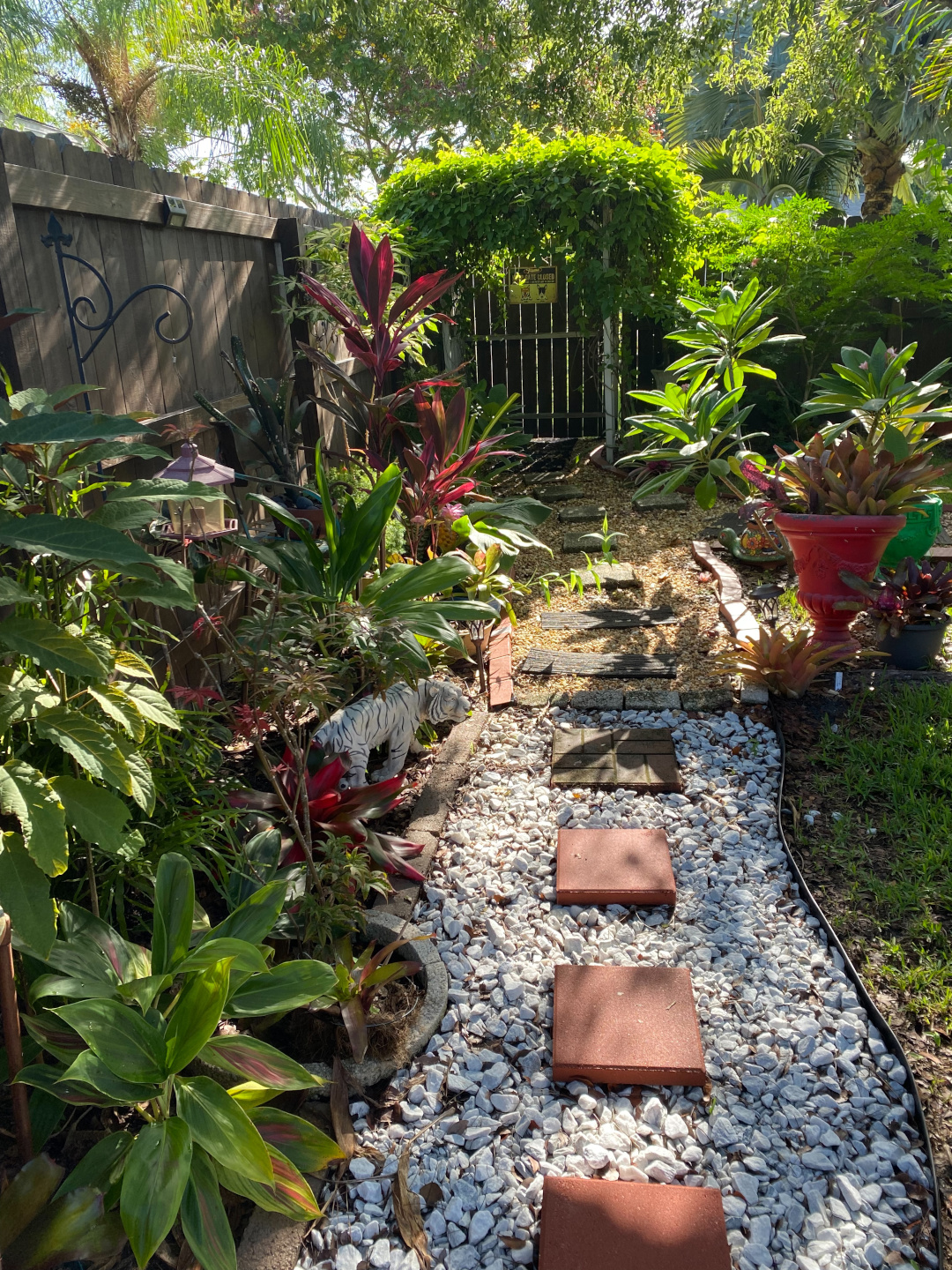 At first glance, this could be a garden anywhere in the country—then you look closer and see that many of the plants growing here are ones that Northern gardeners are used to seeing only as houseplants!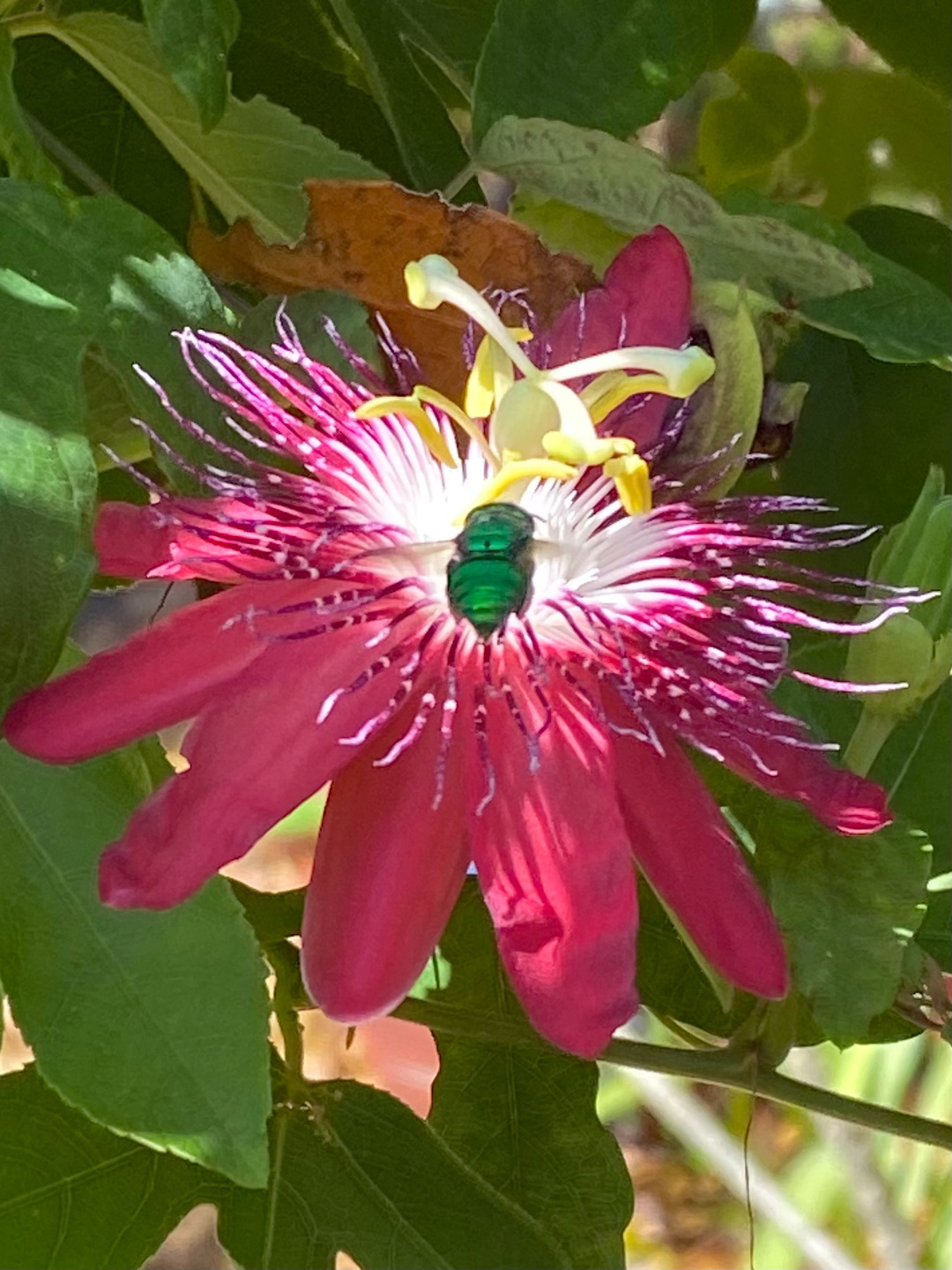 A bright green pollinating fly comes in to visit a passionflower (Passiflora sp.) bloom.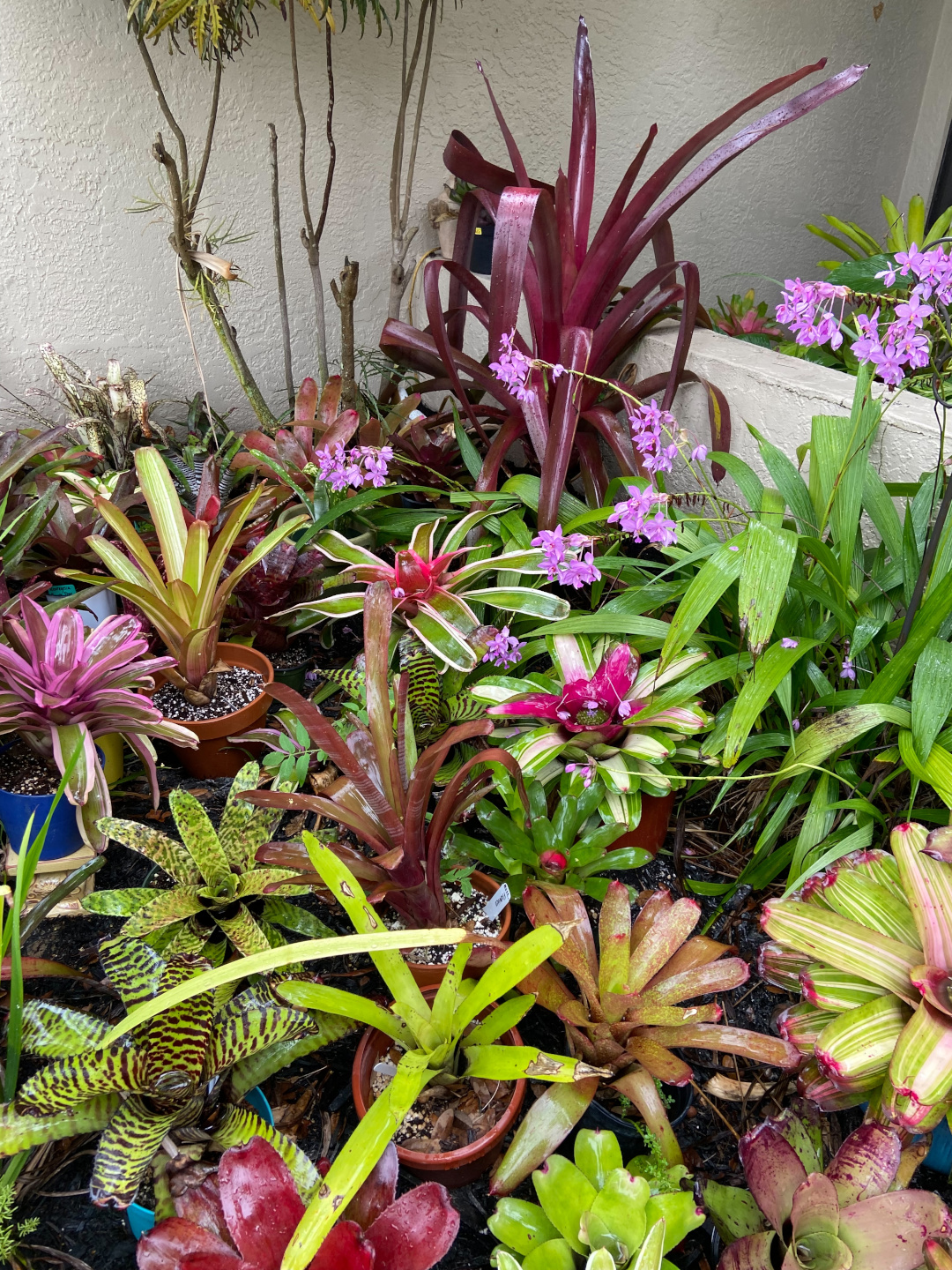 Beautiful bromeliads! The bromeliad family is huge, including many species that live as epiphytes in the wild—growing on the branches of trees in tropical rainforests. They make great landscape plants in warm climates and great houseplants where temperatures dip below freezing in the winter.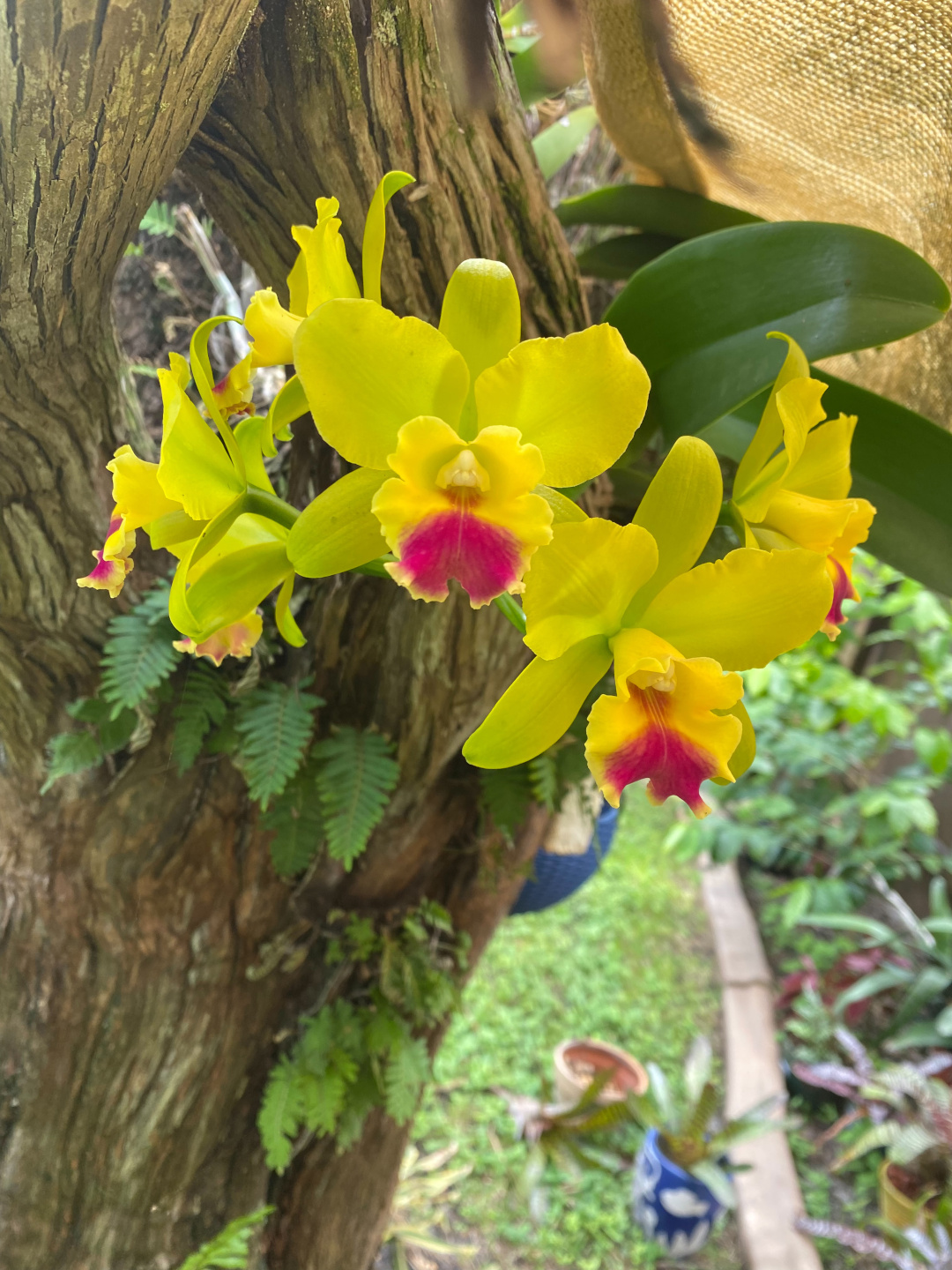 A hybrid orchid grows on a tree. Many of the tropical orchids so popular as houseplants in cold climates are epiphytes in the wild as well.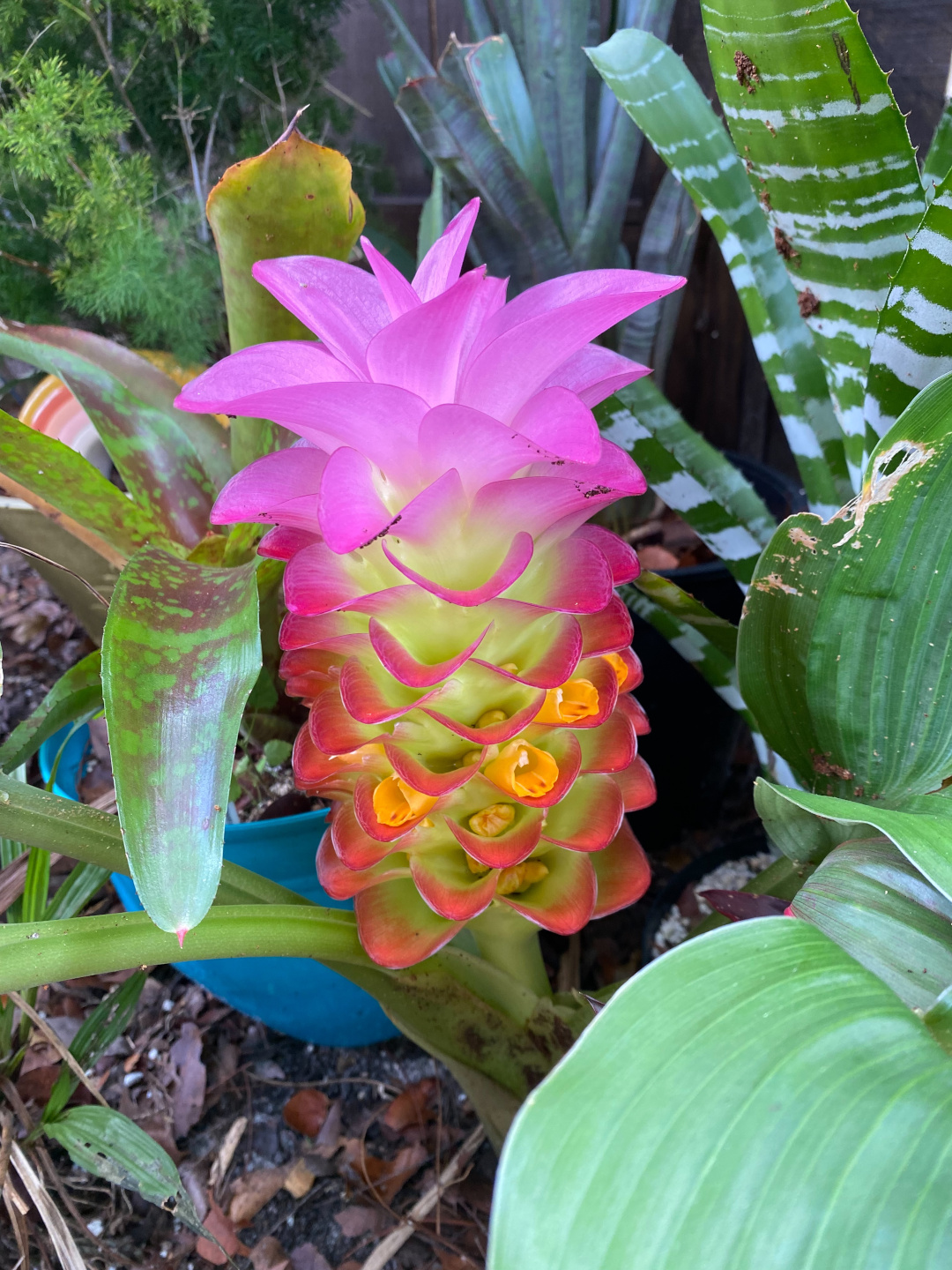 Here is a beautiful Curcuma flower. The rhizomes of one species of Curcuma are the source of the spice turmeric, but they also have incredible flowers. The showy pink bracts make a long-lasting display, while the actual flowers—which are golden yellow—open sequentially up the spike.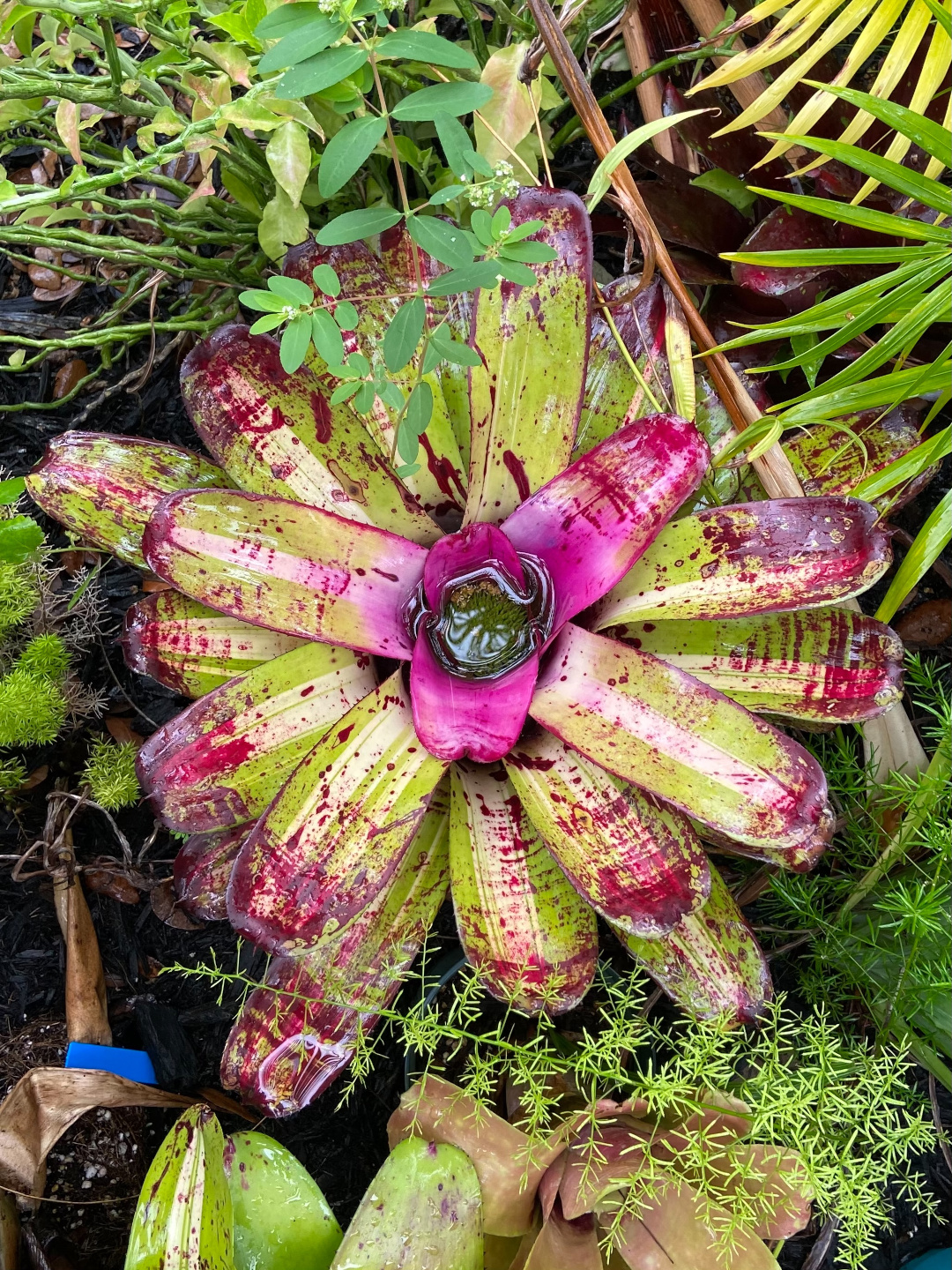 I believe this stunning bromeliad is a species or hybrid of Neoregelia. The cupped leaves collect and hold water, a critical adaptation for a species that evolved while perched on the branches of trees.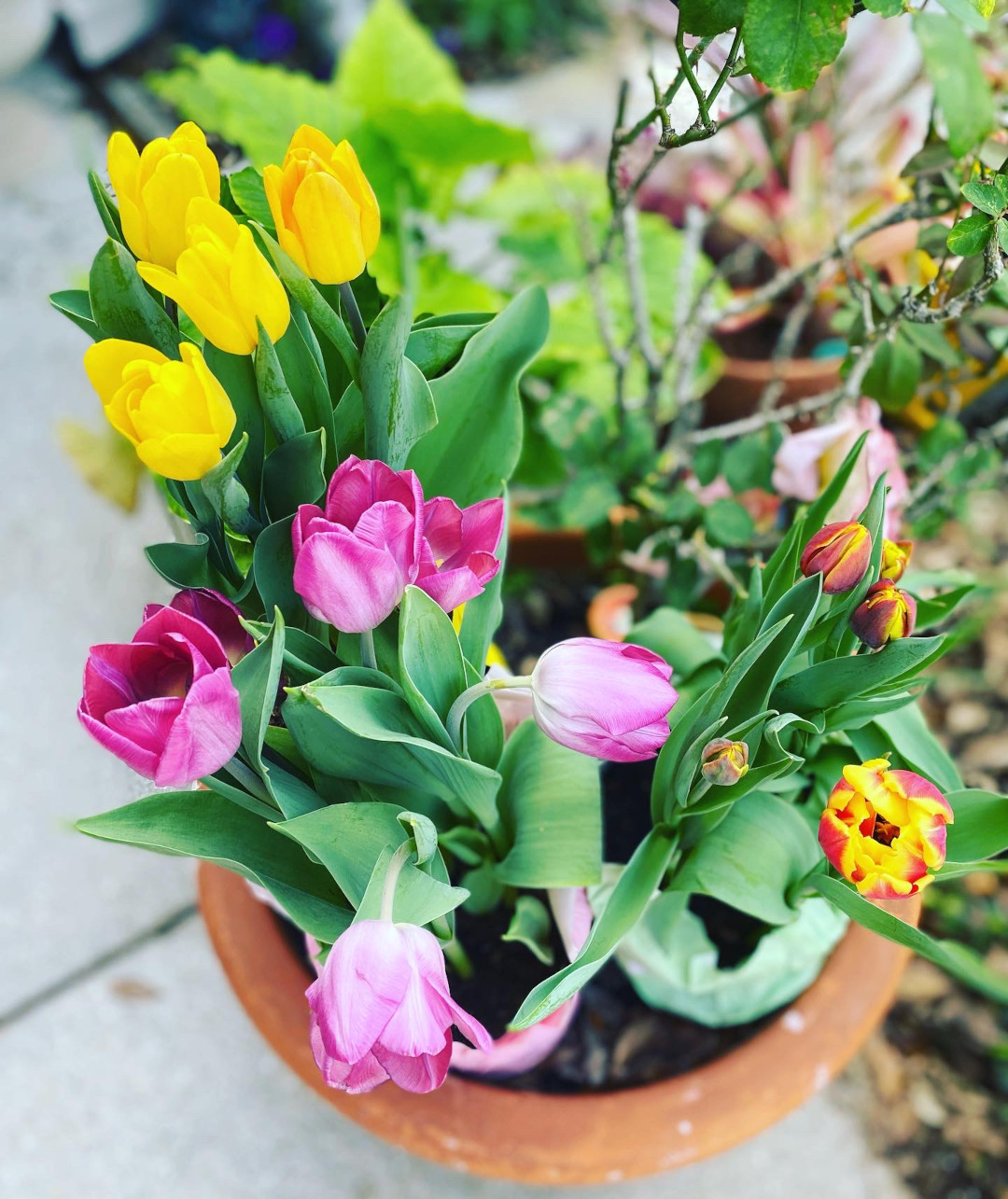 A pot of tulips in bloom. Tulips require a cold period in order to bloom. In Northern gardens, that is accomplished by planting them in the fall. In Florida, the bulbs have to be chilled in a cooler to give them an artificial winter so they'll bloom outside.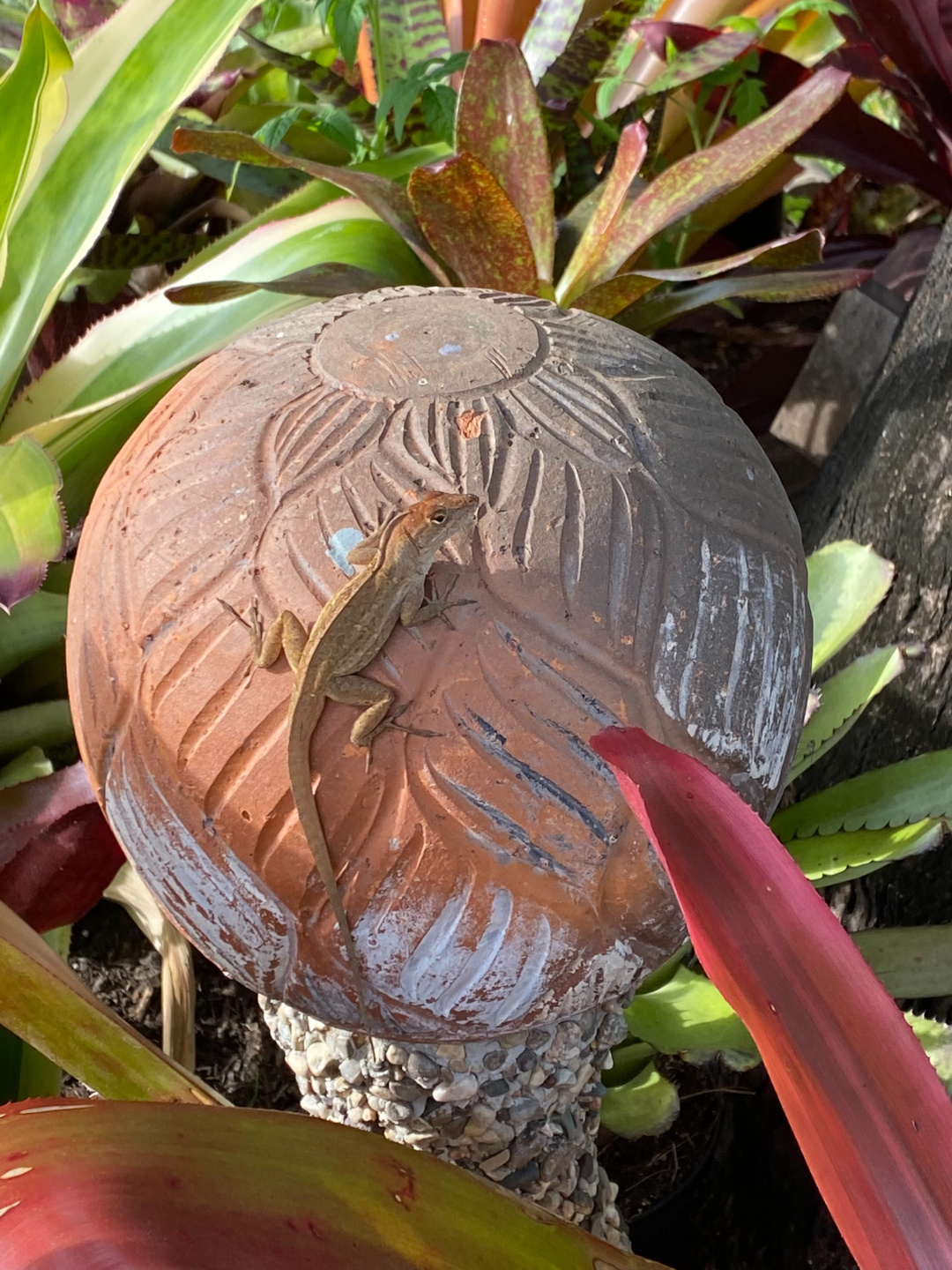 A lizard visitor to the garden is perched on a garden sculpture amid the bromeliads.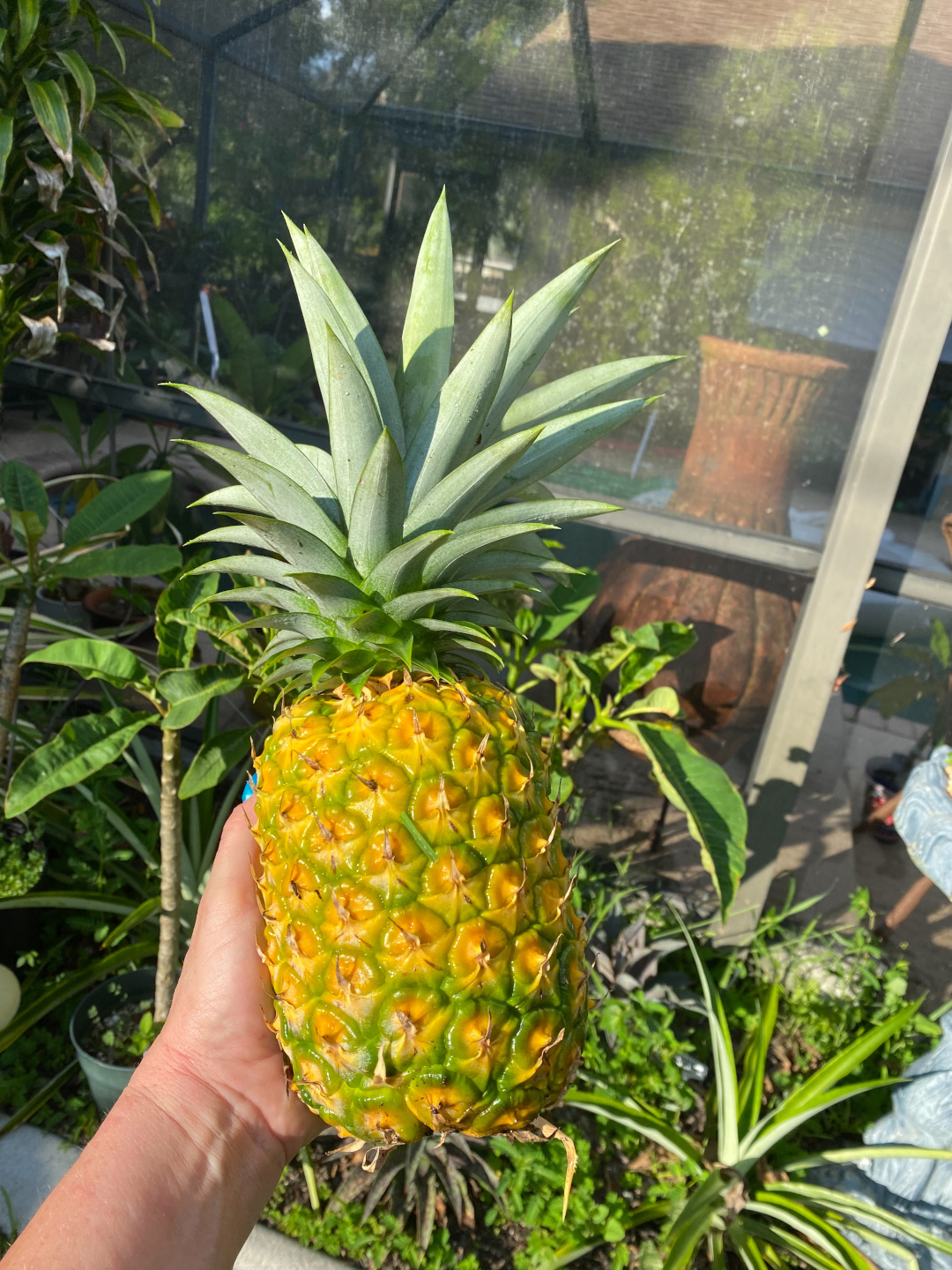 Another bromeliad in the garden—a pineapple! (Ananas comosus, Zones 11–12)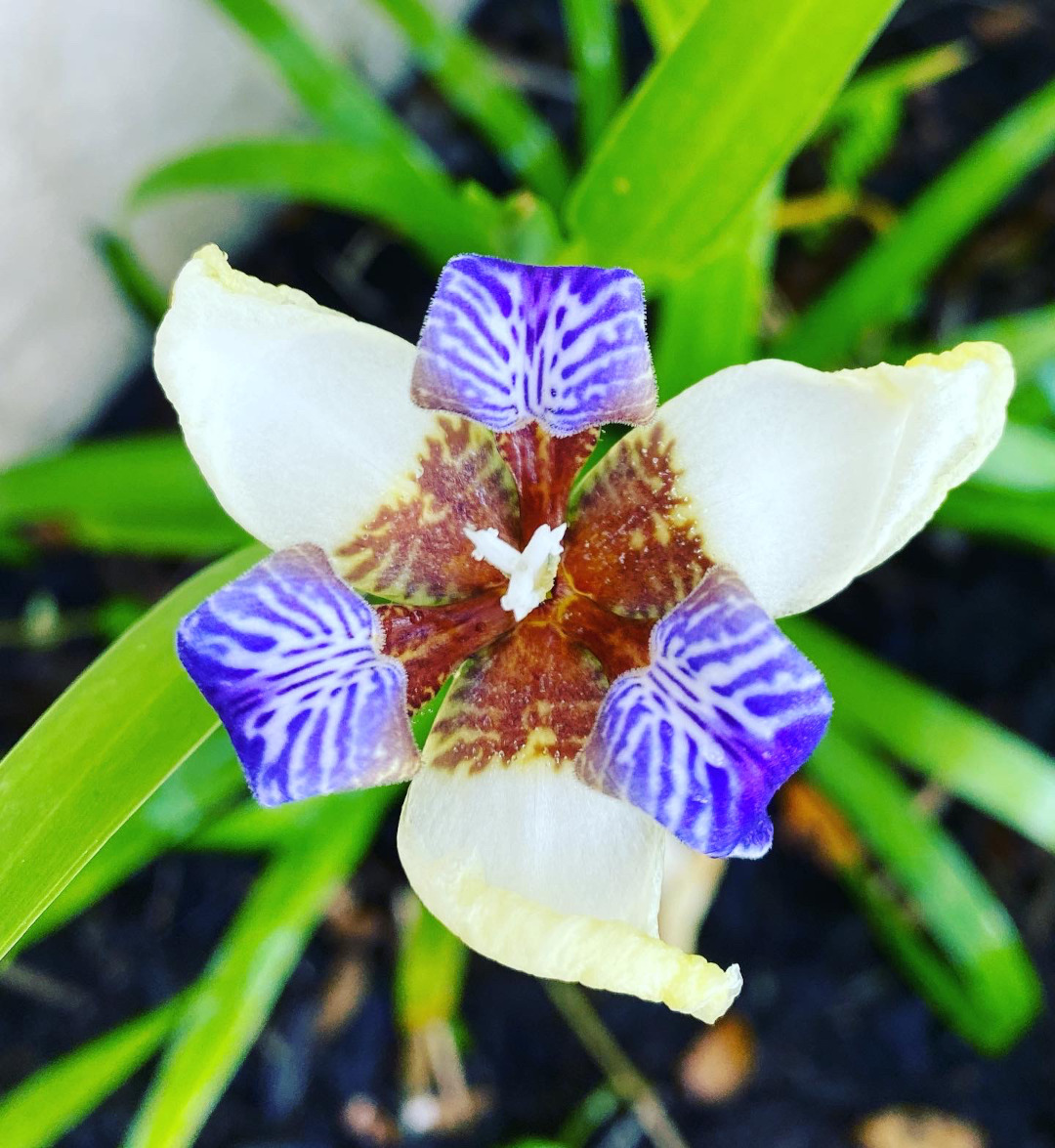 Walking iris (Neomarica gracilis, Zones 9–11) is a tropical iris relative with beautiful blooms.
Have a garden you'd like to share?
Have photos to share? We'd love to see your garden, a particular collection of plants you love, or a wonderful garden you had the chance to visit!
To submit, send 5-10 photos to [email protected] along with some information about the plants in the pictures and where you took the photos. We'd love to hear where you are located, how long you've been gardening, successes you are proud of, failures you learned from, hopes for the future, favorite plants, or funny stories from your garden.
Have a mobile phone? Tag your photos on Facebook, Instagram or Twitter with #FineGardening!
Do you receive the GPOD by email yet? Sign up here.