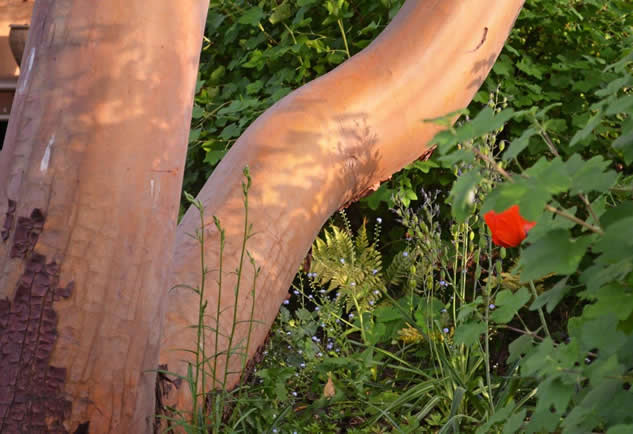 Today's photos are from Julie Flatt. Nice Arbutus – makes a mess, but yes, well worth it!
"Hi Folks! A few shots from Victoria BC. The interesting leaves are from my Acer pseudocasia 'Eskimo Sunset'. The large tree trunk is of an Arbutus, native to this part of North America. It's evergreen, but manages to dump a massive amount of leaves in August. The bark peels annually too. Very messy, but worth it! This tree was a volunteer and emerged when we removed our lawn. The Arbutus is only about 15years old and about 30ft tall."
Keep sending in photos, everyone! Whether you've never shared before or you've been featured multiple times, we want to see your garden! Email a few photos and a little info about your garden to [email protected].