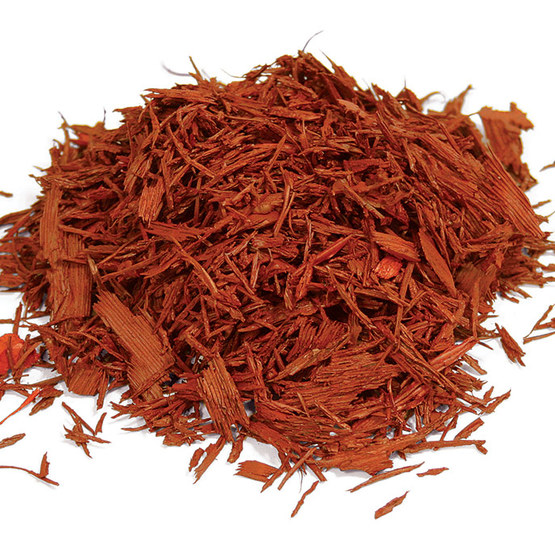 Okay, it's not always red. In fact, it comes in brown, blue, green, orange, turquoise, black, and about a billion other colors. Nope, we're not talking about birds or butterflies or an amazing annual plant–we're talking about rubber mulch.
In the September/October 2009 (129) issue of Fine Gardening, we ran an article addressing the long-term effects of using rubber mulch in the garden. We know it's ugly. Now we know it's unsafe, too.
What do you think? Do you or does anyone you know use it? Do you think it should be used on playgrounds? What are the most ridiculous colors of rubber mulch that you've seen?
Here's the original article:
Is rubber mulch safe for my garden in the long run?
–Sam Yardley, Athens, Georgia
Linda Chalker-Scott, associate professor and extension horticulturist at the Washington State University Puyallup
Research and Extension Center, responds:
Rubber mulches are advertised as permanent, effective, and safe materials for use in landscapes and gardens. At first glance, it may seem that rubber mulches are an environmentally friendly way of recycling used tires, but further research indicates they are neither effective in long-term weed control (pretty much anything will work in the short term) nor safe for the environment. While recycling waste tires is an important environmental issue, the solution is not to spread the pollution problem over our landscapes and gardens.
Hazards of rubber mulch

It's flammable
A research study comparing several different mulches found that when rubber mulch, which contains petroleum products, is ignited, it is more difficult to extinguish than any other mulch–including wood chips.
It's Toxic
Like any other material, tires and rubber mulches are eventually broken down by environmental factors, such as sunlight, or by bacteria and fungi. The chemicals that leach from tires are anything but benign. They include heavy metals, such as aluminum, cadmium, chromium, molybdenum, selenium, and zinc. Two other common rubber leachates are 2-Mercaptobenzothiazole (MBT) and poly­aromatic hydrocarbons (PAHs); these chemicals are health hazards for humans and the environment.
It's Destructive
Many vegetables and ornamentals mulched with rubber can accumulate high levels of zinc, sometimes to the point of death. Other metals found in decomposing rubber can also accumulate in plant roots, leaves, or fruit, depending on the species. Acidic soils are particularly sensitive because heavy metals are more available for plant uptake. Decomposing rubber mulches provide a constant stream of toxic leachates into adjacent aquatic systems. Research has also shown that entire aquatic communities are injured or killed when exposed to these chemicals.