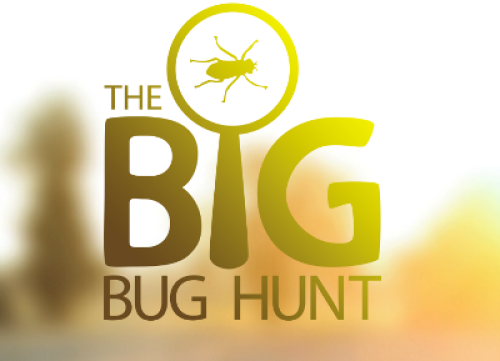 If you're a vegetable gardener who's had squash vine borers attack your pumpkins or cabbage worms that decimate your cabbage crop, then you'll appreciate the work of The Big Bug Hunt.
This international citizen science project aims to create a pest-alert system to warn gardeners when insect pests are headed in their direction.
The Big Bug Hunt is in its second year of collecting information from gardeners on what insect pests they see in their gardens, when they see them, and where the gardens are located. Researchers then use the data to identify patterns in when and how insects spread.
The project coordinator, Jeremy Dore, says gardeners sent more than 11,000 reports to The Big Bug Hunt last year. The more bug sightings reported this year, the faster the project will develop.
"After just one year we've already significantly improved methods of predicting major pests, such as aphids," says Dore in a recent press release. "By joining in with The Big Bug Hunt, gardeners have the opportunity to make a meaningful contribution towards tracking pests. A pest-alert system like the one we're developing is within our grasp and stands to make organic control methods dramatically more effective."
Any insect — from slugs to Japanese beetles — can be reported. In addition, The Big Bug Hunt is also tracking beneficial insects, like bees, to gain data on their garden activity as well.
It's easy to make a report. Simply log onto The Big Bug website, click on Report, and enter which insect you saw, on which plant and where you saw it.
These reports provide the valuable data to improve the development and accuracy of the system. In addition to the reports, vegetable gardeners can sign up for The Big Bug Hunt updates, view pest identification images, and gain ideas for both preventing and treating insect pest invasions.