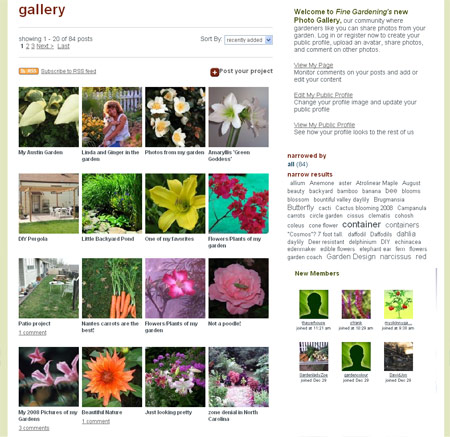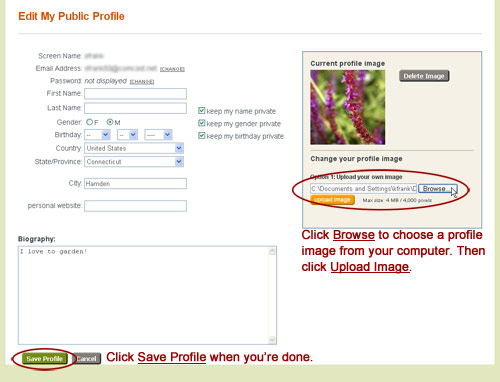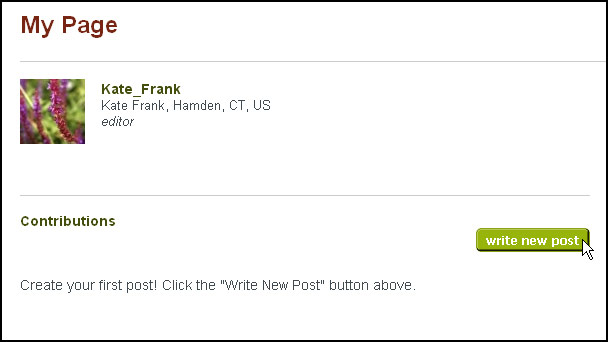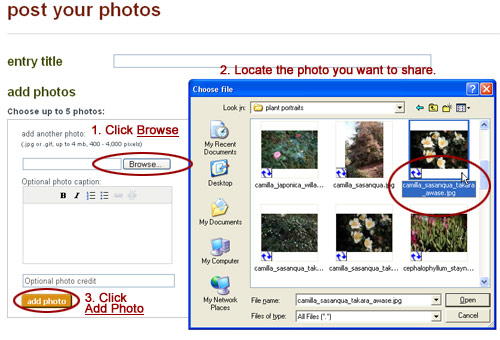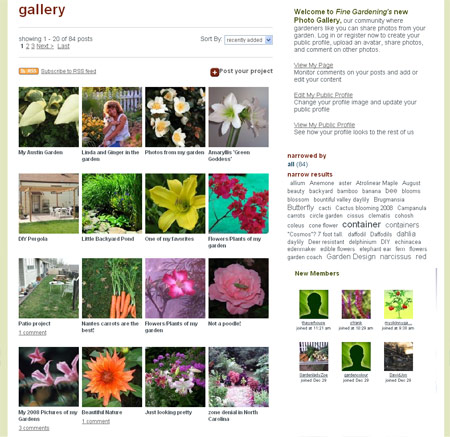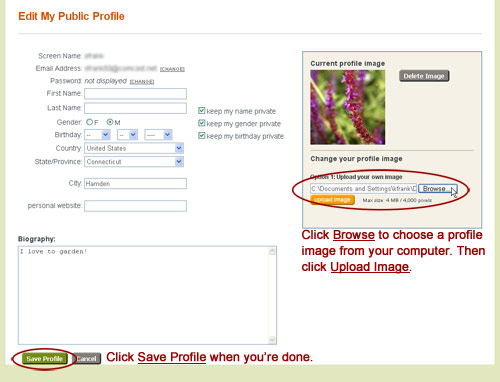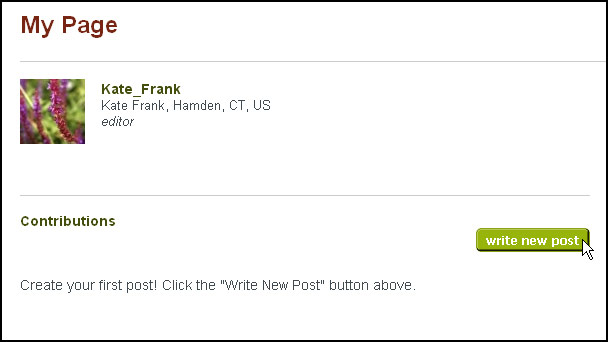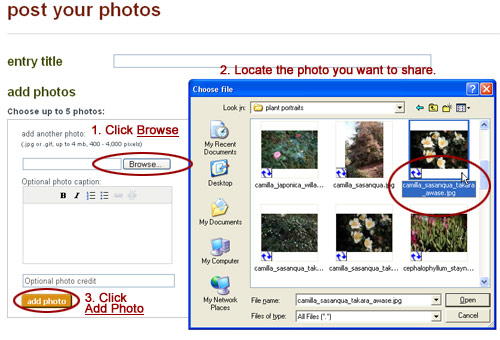 1. Go to http://finegardening.taunton.com/gallery.
2. Log in or create an account.
3. Tell us about yourself and your garden by creating a public profile (Figure 1). What zone do you live in? What's your favorite plant? How long have you been gardening? Don't forget upload a profile image. When you're done, save your profile.
4. Click Write a new post (Figure 2). Click Add your project photos.
5. Enter a title in the "Entry Title" field.
6. To add a photo, click "Browse" and locate the photo on your computer. Enter an optional photo caption and photo credit. Click the "Add Photo" button. Repeat up to 5 times. (Figure 3.)
7. Add a "Short Description" for your project. Help us learn more about your garden by listing the names of the plants photographed, when and where the photos were taken, and any interesting details. Be creative with the link you post in the "More Information" field, if you choose to use it. Tell us where we can buy the plants or seeds; send us to your personal web site or blog for more photos; or link to an article about the plant or project online.
8. Tag your project using the "Add Tags" field. Tags should be separated by commas. A list of tags might look like this: container, veggies, tomato, basil.
9. Click "Preview and Publish."
Are you receive this error message when uploading photos?
"Unable to upload image. Image file size must be less than 4 MB."
Try making your image smaller. Here are some free online image resizing programs:
http://www.picresize.com
http://www.resizeyourimage.com
http://www.resize2mail.com