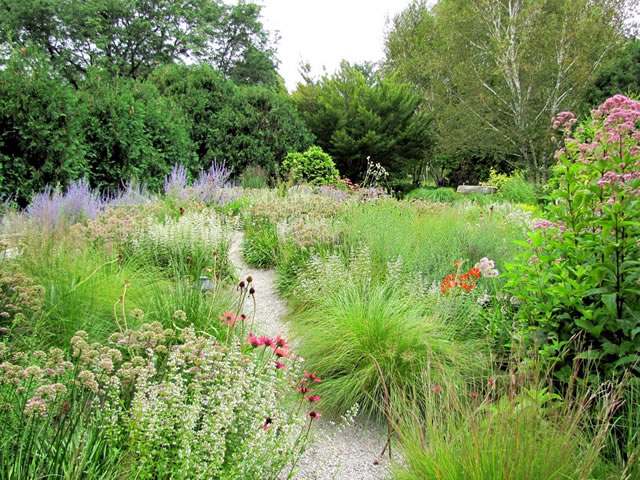 Chris Neumann, from Madison, Wisconsin shares highlights from a local botanical garden worth a visit.
"I've shown photos of my home and work gardens before, but I wanted to share our local public garden. Olbrich Botanical Gardens in Madison, Wisconsin, is a little known gem. The more my wife and I travel and visit other gardens around the country, the more we appreciate Olbrich. While parts are built on a grand scale, much of Olbrich is designed in ways a home gardener could use. I steal some of my best ideas from there. The golden building is a Thai pavilion or sala. It was a gift from the Thai alumni association to the University of Wisconsin – Madison. Built in Thailand, taken apart and then reconstructed by Thai craftsman at Olbrich, it is the only Thai sala in America. If you are ever near Madison, be sure to visit Olbrich."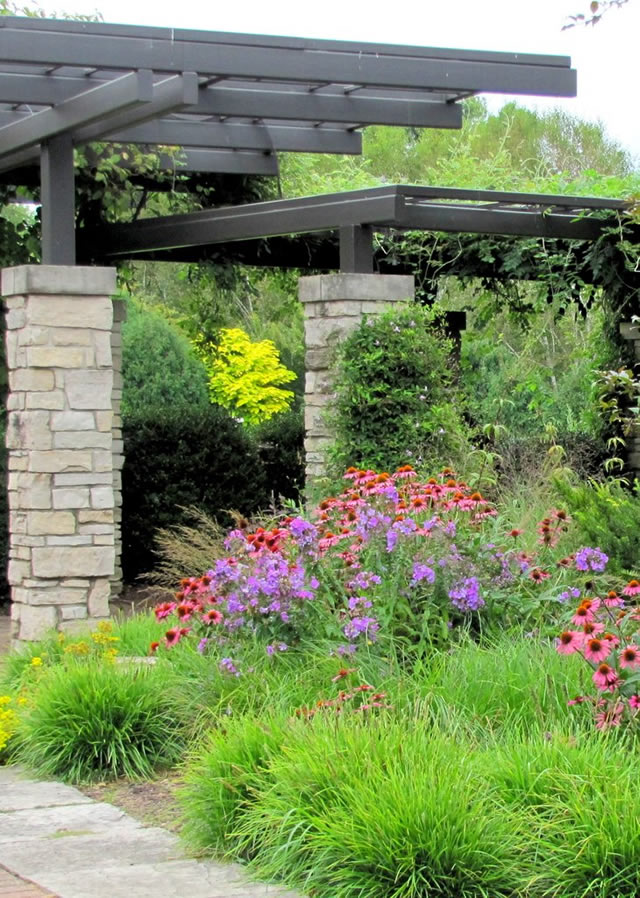 Echinacea pupurea is a wonderful backbone for this mix.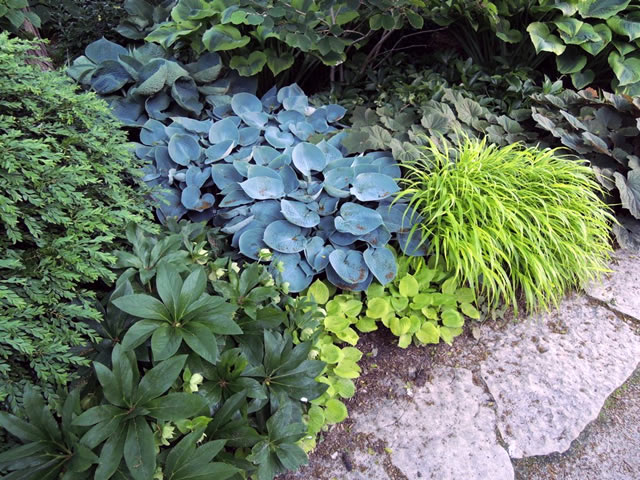 This combination of leafy perennials including multiple varieties of hostas and grasses is a wonderful shady surprise.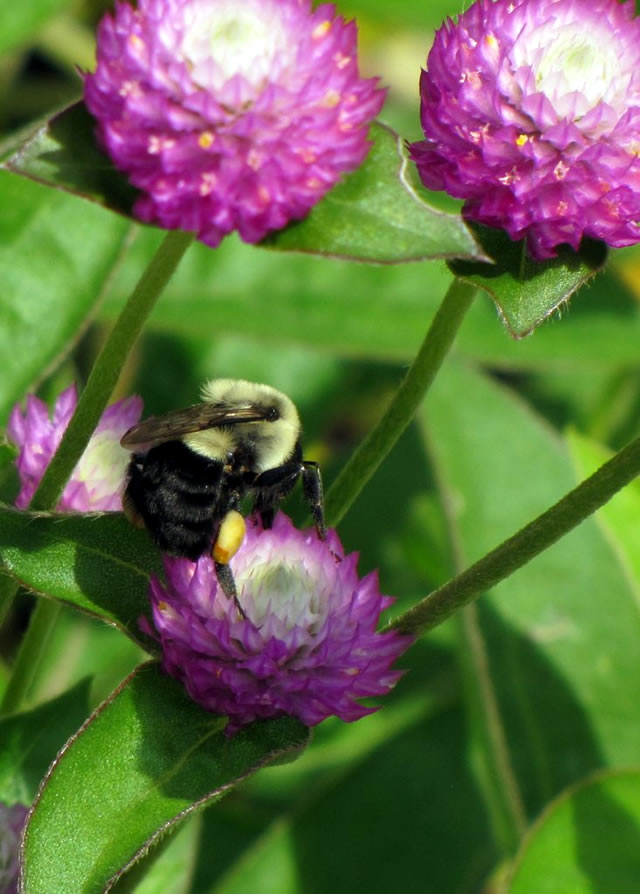 A bee rests on a red clover (Trifolium pratense), which is often found and destroyed in suburban lawns. Red clover can be left to help preserve some diversity in the other-wise monocrop of grass to lend interest to a meadow-themed yard, and it is pollinator-friendly to boot!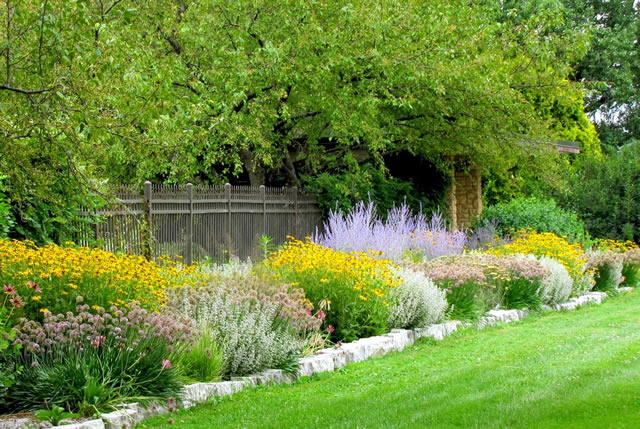 A long border play well with repetetive plants and forms.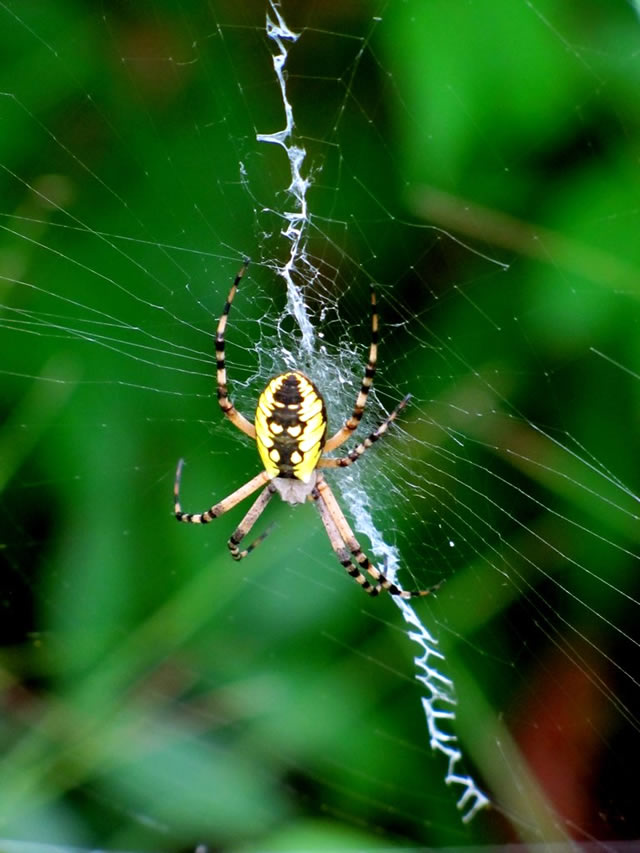 Spiders are left to weave their webs in this naturally beautiful garden. Though you wouldn't want to get too close, spiders play an important role in the garden ecosystem by trapping and eating unwanted pests.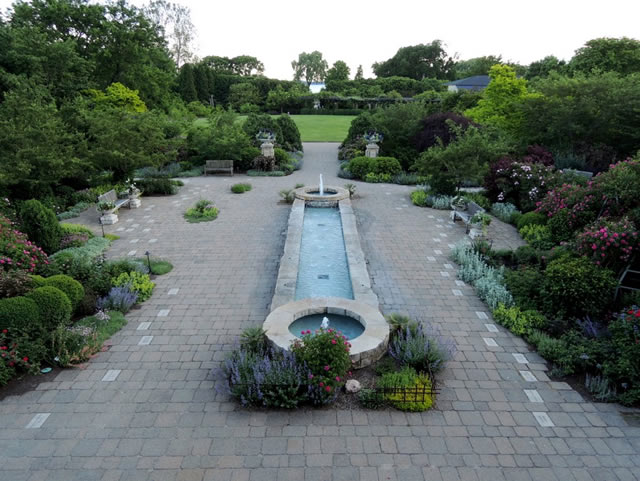 Long shot of the fountain and pool. Stone benches offer the visitor a place to sit and rest and take in the beauty of the surroundings, while a lush green expanse beckons in the distance.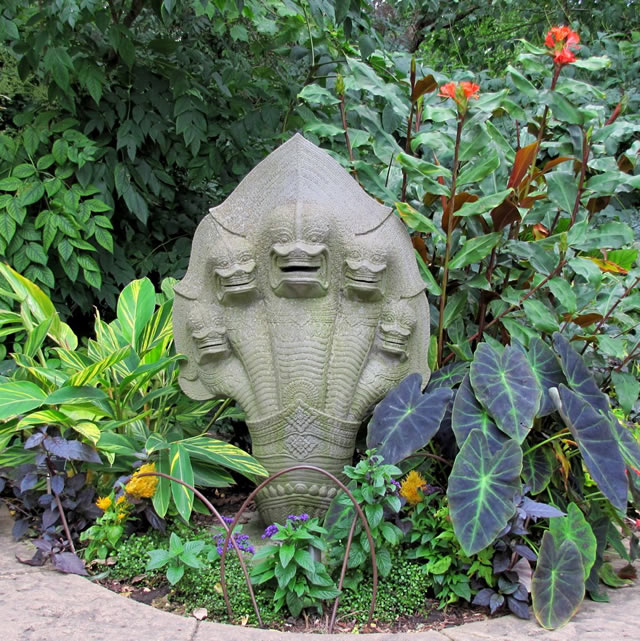 Garden art helps to draw the eye and lend interest to a garden bed. Copper pipe makes for a unique edging design.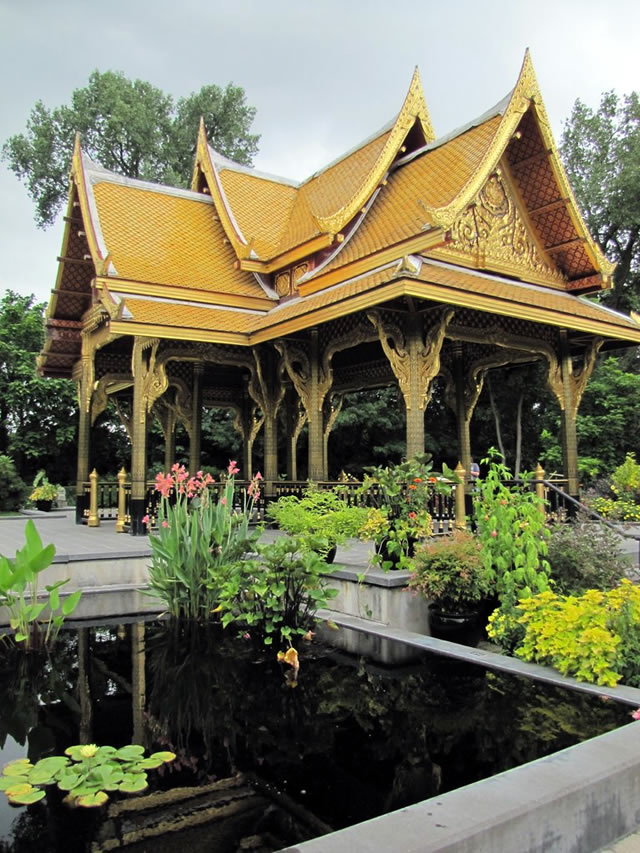 Water lilies grace this koi pond near the Thai pavilion.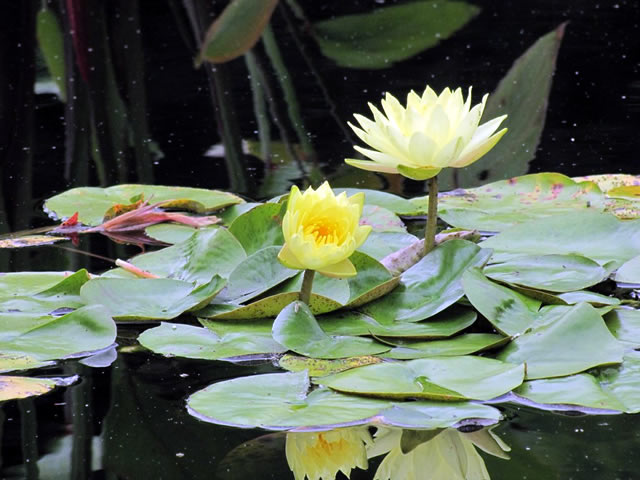 Water lilies close up.
Have a garden you'd like to share? Email 5-10 high resolution photos (there is no need to reduce photo sizing before sending–simply point, shoot and send the photos our way) and a brief story about your garden to [email protected]. Please include where you are located!
Sending photos in separate emails to the GPOD email box, is just fine if needed.
Have a mobile phone? Tag your photos on Instagram or Twitter with #FineGardening!
You don't have to be a professional garden photographer – check out our garden photography tips!
Do you receive the GPOD by email yet? Sign up here.
Follow us: @finegardening on Twitter | FineGardeningMagazine on Facebook | @finegardening on Instagram