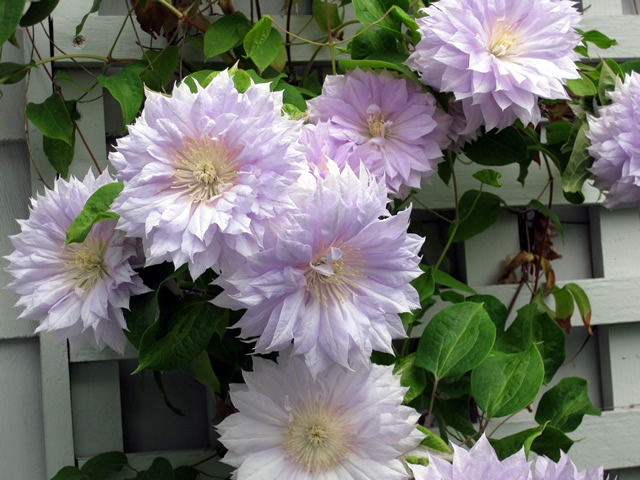 Here is the story behind Amy Palmer's beautiful garden.
"Twenty two years ago my husband and I began our garden on two acres of potato farm in a small town on the east end of Long Island, NY. In the hamlet of Bridgehampton, we found the perfect place. We loved the idea of being in a rural area, a farming area with lots of tractors and potato trucks. The acres we settled upon were open, wide open to views of horse farms and sky with nothing to obstruct the blank canvas of land we found at the beginning except waist high weeds and a low berm along the rear of the property where the tractors used to turn to start down another row.
Yes, we thought, as we walked the land, "we can build a garden here, it's perfect."
We designed and built five small gardens to surround the gray shingled cottage. The herb garden, the sentimental garden, the shade garden the horseshoe garden and the kitchen garden. We learned so much, kept notes and delighted in our labors. We kept many garden journals, one for each year with pictures, ideas, failures and successes.
The garden has been a major part of our lives for many years and our three raised beds in our kitchen garden for organic vegetables has been amazing to us. The beds dressed with our own compost each year have been feeding us and many others for all that time."
Have a garden you'd like to share? Email 5-10 photos and a brief story about your garden to [email protected]. Please include where you are located!
Have a mobile phone? Tag your photos on Instagram or Twitter with #FineGardening!
You don't have to be a professional garden photographer – check out our garden photography tips!
Do you receive the GPOD by email yet? Sign up here.
Follow us: @finegardening on Twitter | FineGardeningMagazine on Facebook | @finegardening on Instagram