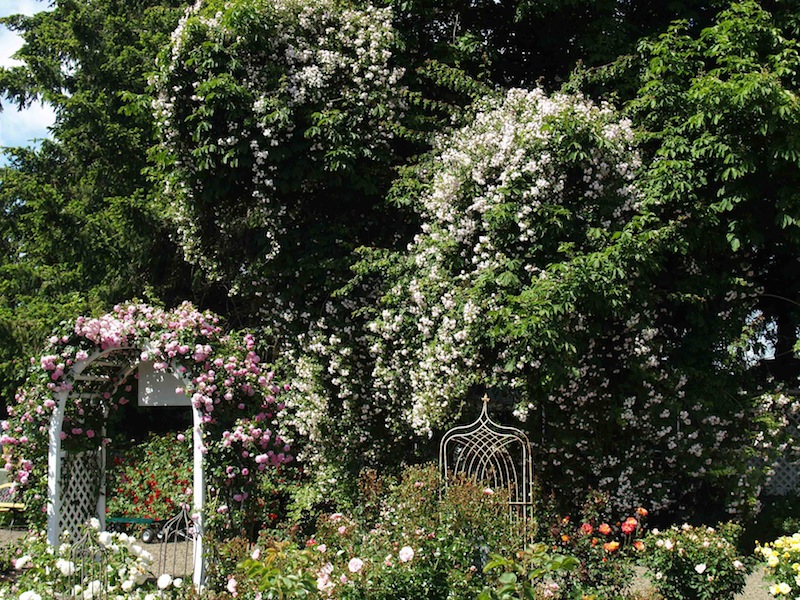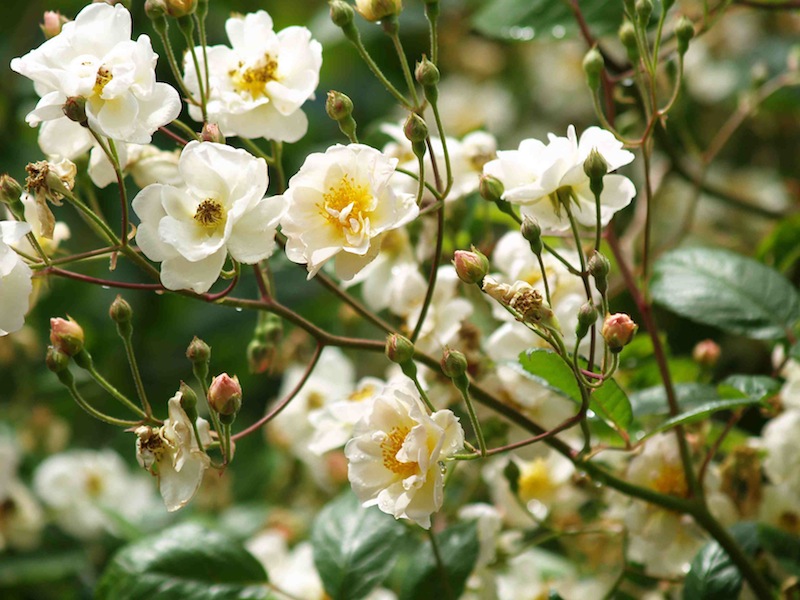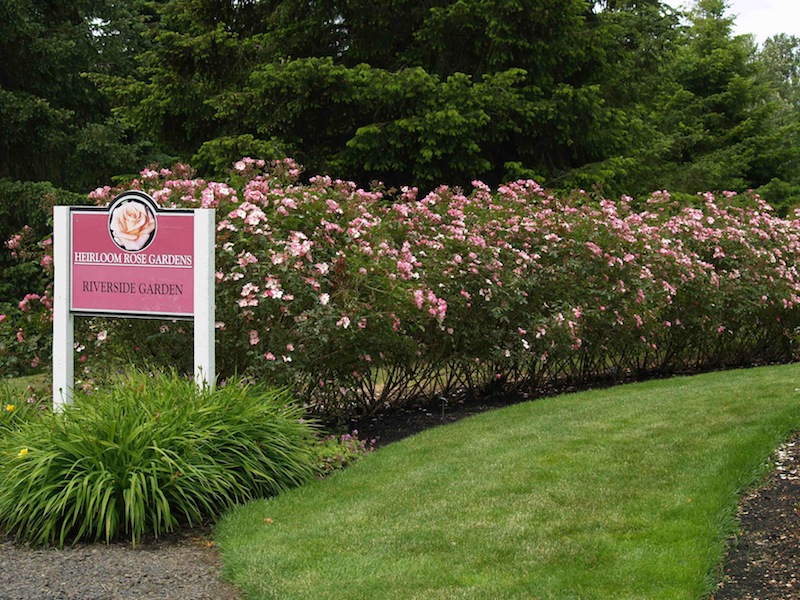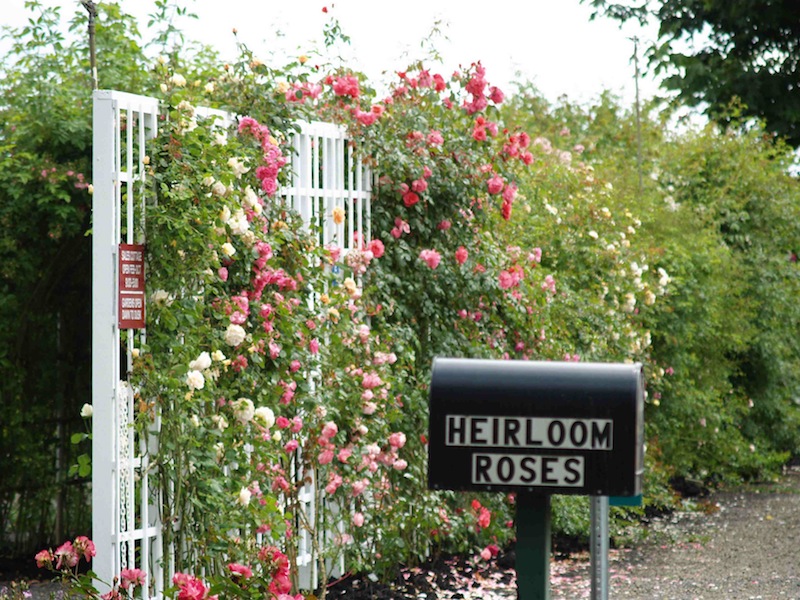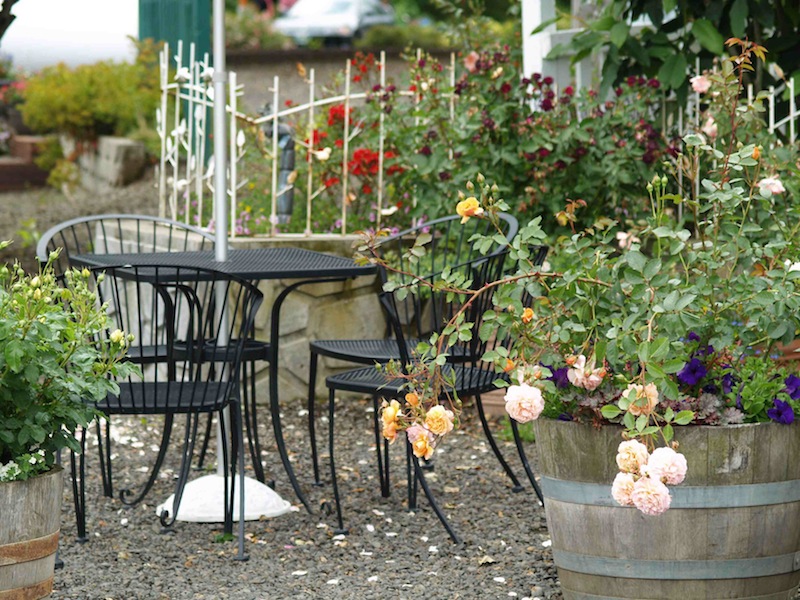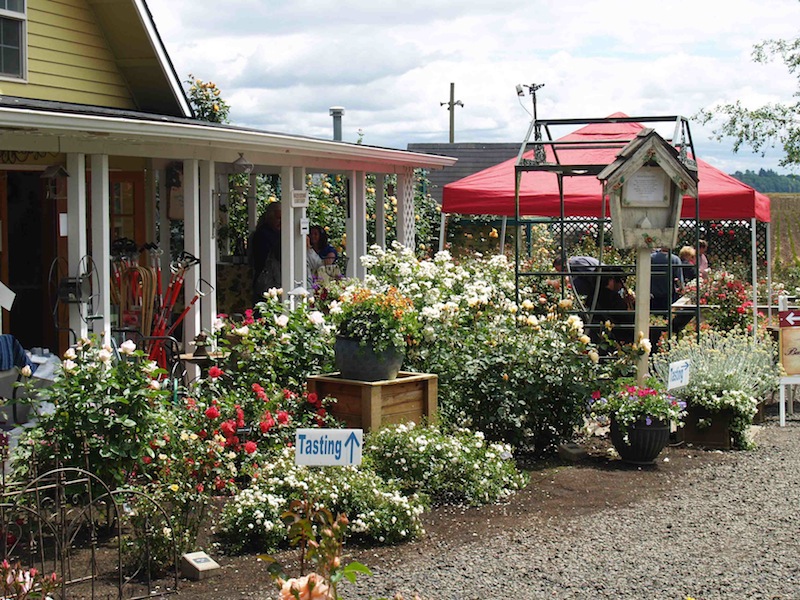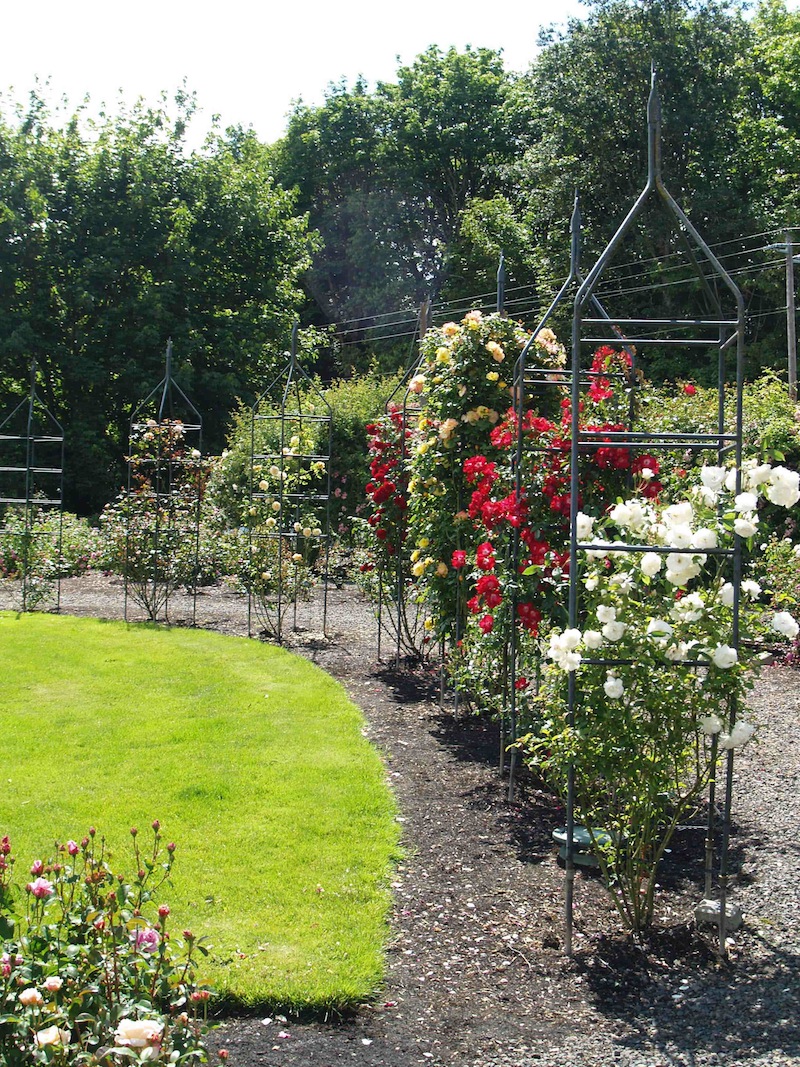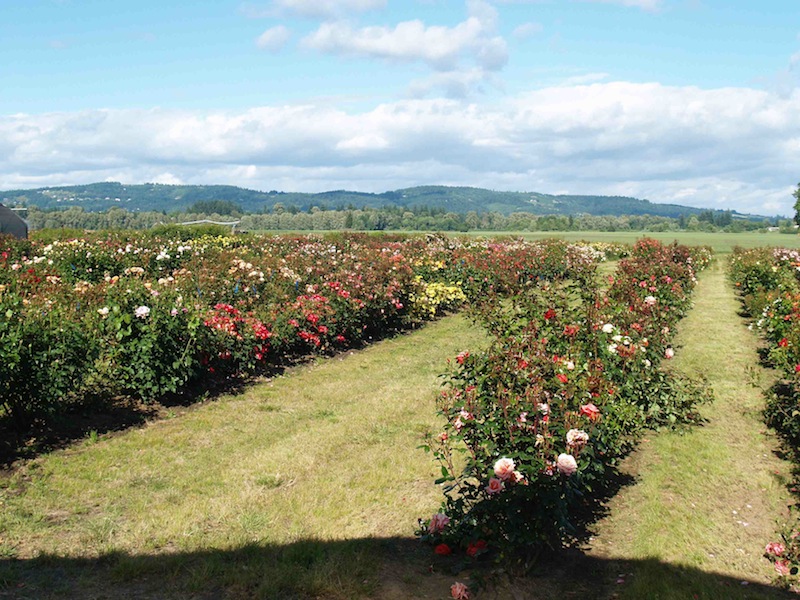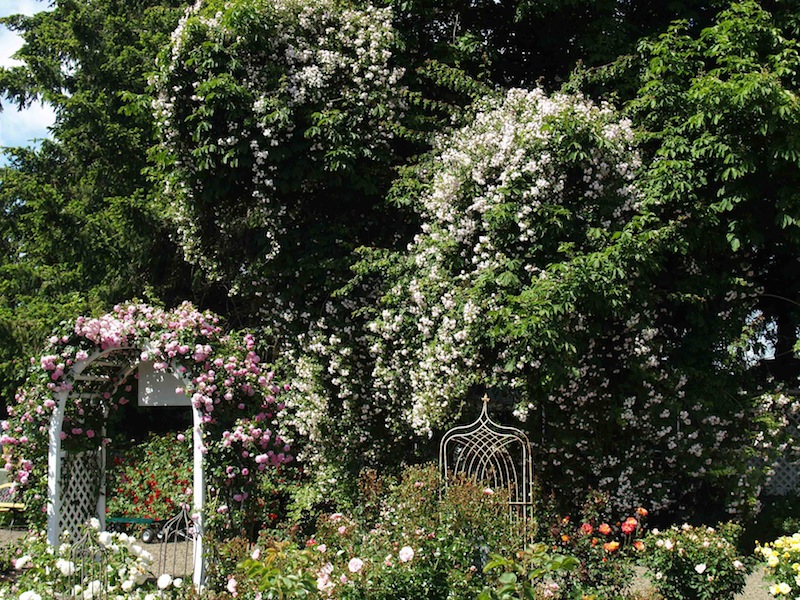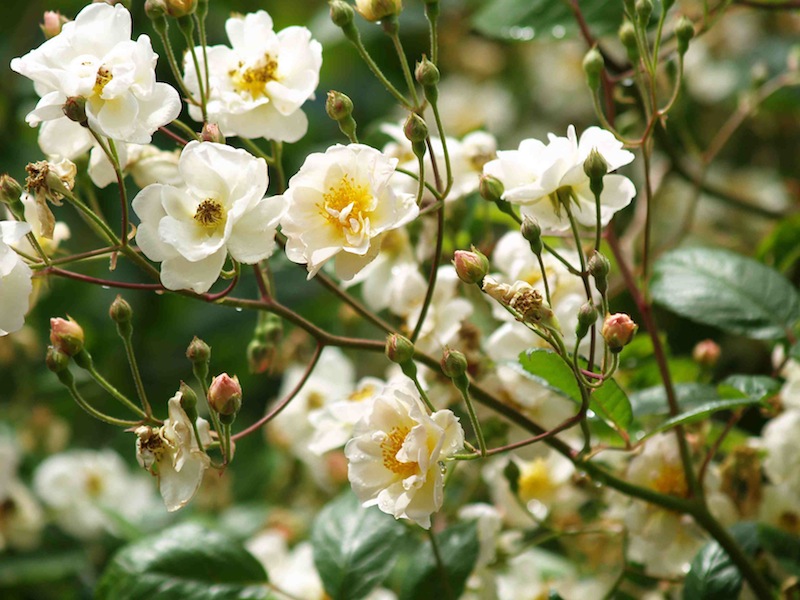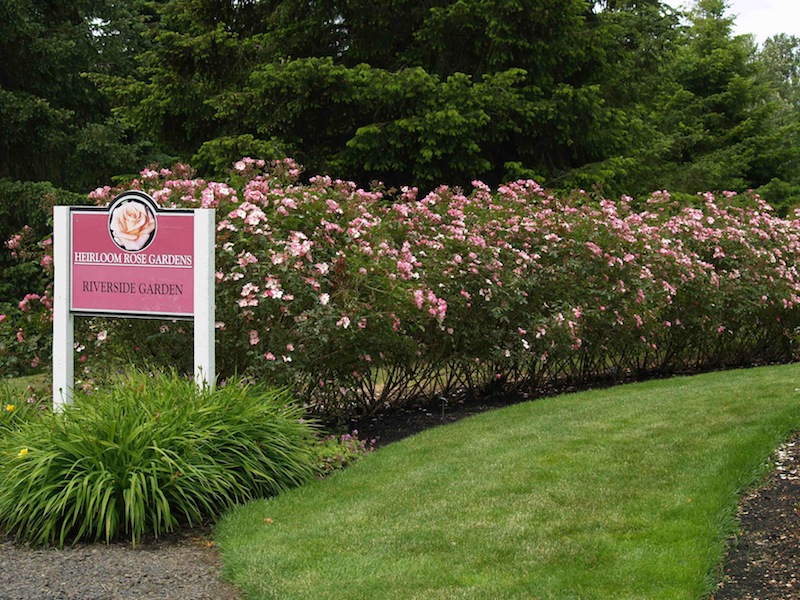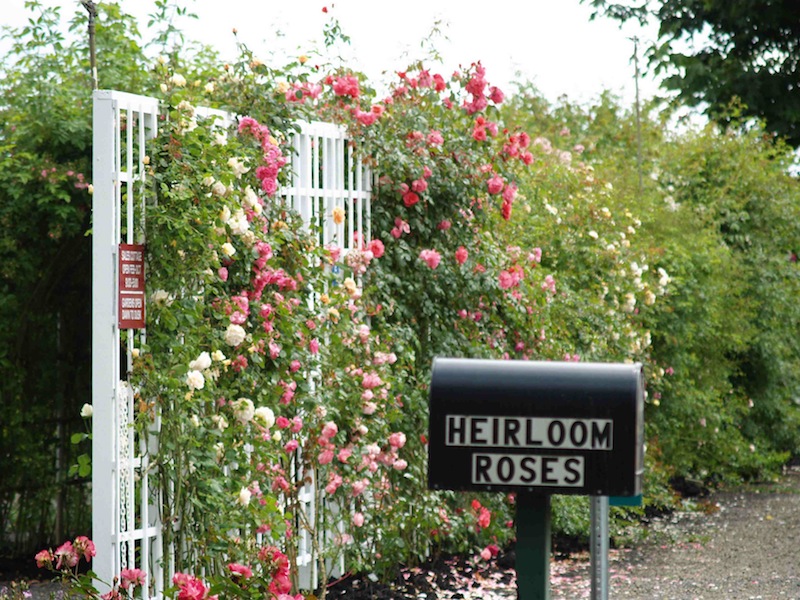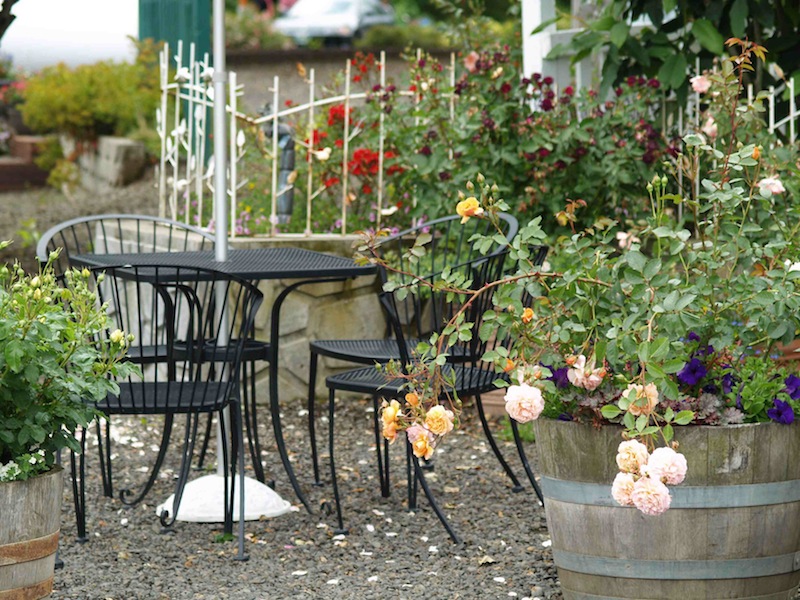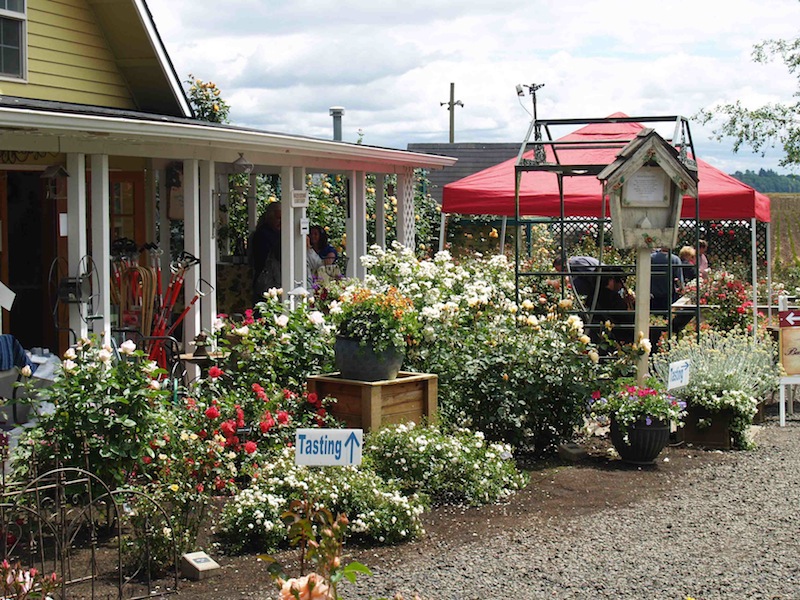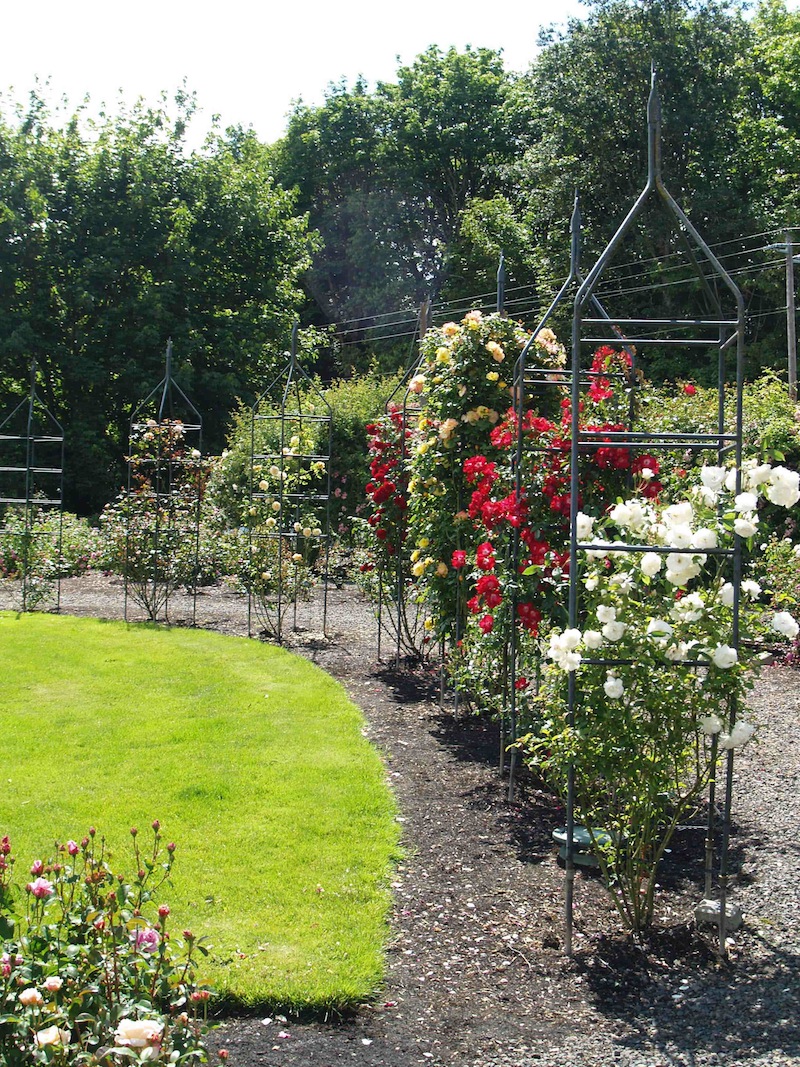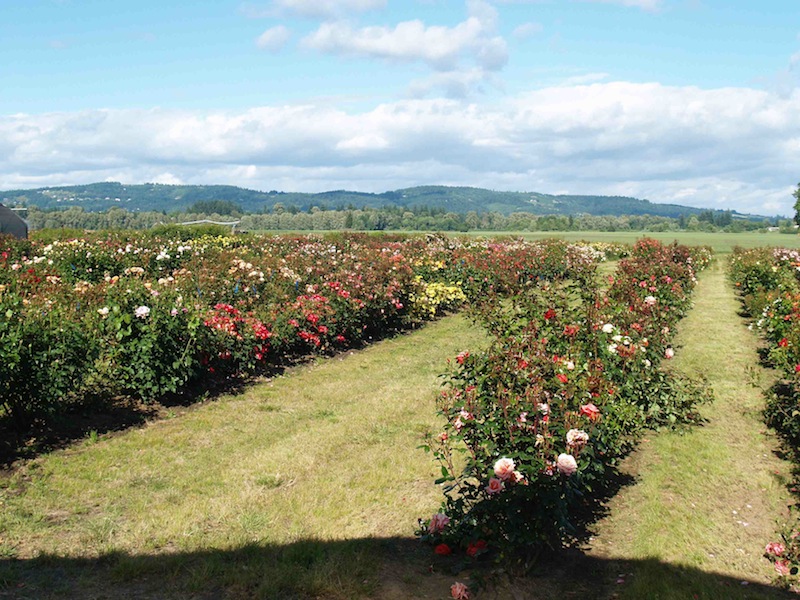 I just got back from a swing through the Northwest seeing rose gardens, visiting friends and spending a day as the guest "expert" at Heirloom Roses' Festival this past Saturday. If you aren't familiar with Heirloom Roses you should be. They have been in business over twenty years and are an excellent mail order rose nursery.
Back in the days when I first started collecting roses, two of my first purchases came from Heirloom. I was looking for Old Garden Rose and back then they were not widely available on a local level. This meant mail order and that lead me to Heirloom. The two roses I bought were Mme. Isaac Pereire and Sombreuil. At the time I was living in Los Angeles and they grew happily for me in my small garden. When we moved to our farm in South Carolina, I dug them up and they, and quite a few other roses, made the journey with us. Today they still thrive in my garden. A true testament to how rugged roses can be.
Today Heirloom Roses still offers one the best mail order selections of roses you will find. From old to modern, groundcover to climber, miniature to large shrub; they regularly rotate varieties in and out of their catalogue, so over the years you can add great roses to your garden.
The best way to get to know them is via their website and you can get there by clicking here. Take some time to browse their selection, and if you have questions pop them an email. Their staff is knowledgeable and will steer your rose selections in the right direction.
This is the first time I attended their festival and if you are in the area it's worth the trip. As you can tell from the photos the gardens are lovely, and the display of over 3000 different varieties of roses is not to be missed. Along with the roses was music, wine tasting, local vendors, plant and rose experts; and of course the camaraderie amongst fellow gardeners.
That camaraderie is what really made the weekend special for me. I spend a fair amount of time behind the computer writing, or on the road giving talks. It's not often I get the chance to spend the day in a rose garden talking to fellow gardeners. Exchanging ideas, favorite roses or just advice on companion planting; days like this make me appreciate just how blessed I am to be able to call this my "job".
What particularly struck me this past Saturday was how many gardeners who have never grown roses came looking for shrub roses to add to their landscape. Gardeners appear to be coming to the understanding that garden roses, old or modern, are not difficult to grow and are very rewarding plants in the garden. They are learning that indeed, Rose Are Plants, Too!
Happy Roseing
Paul