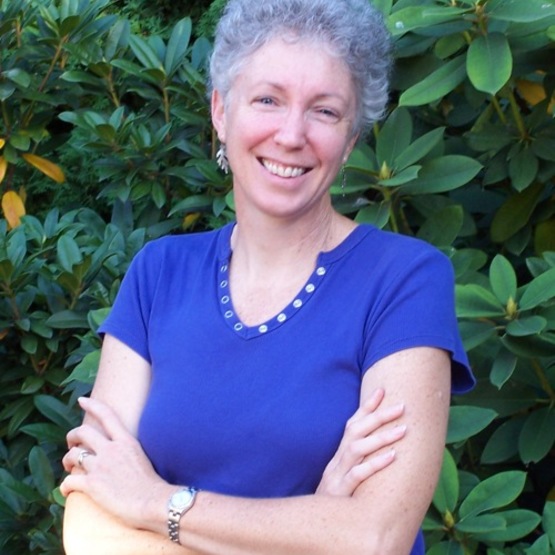 "Why, yes, I do have a confessional in my office," Dr. Linda Chalker-Scott replied. I was calling her to seek absolution for my horticultural transgressions.
"It has paisley curtains," she continued.
I just finished reading her book, The Informed Gardener (University of Washington Press, 2008). In this authoritatively written, sorely needed dose of science and skepticism, Chalker-Scott reveals the truth behind many of the dearly held myths surrounding gardening practices and products.
I worried: Would she pardon years of advising customers to "throw a little bone meal in the backfill. Helps the roots get started"? What about telling clients to tip-prune transplants "to keep the roots and foliage in balance"?
Hogwash! Clearly, I was guilty of unconsciously passing along what one of Chalker-Scott's colleagues calls "faith-based horticulture."
Chalker-Scott didn't set out to be a matador, hell-bent on goring gardening's sacred cows. Her first two degrees put her on a steady course toward a career in marine biology. In the 1980s, deciding instead to chase her passion for gardening, she completed her doctorate in ornamental horticulture at Oregon State University, focusing on the stresses affecting landscape plants in urban environments.
The Informed Gardener began as a series of columns written for horticultural professionals, just one of Chalker-Scott's responsibilities as Extension Urban Horticulturist at Puyallup Research and Extension Center, Washington State University. The articles were eventually published on-line, attracting interested gardeners outside the state. The next logical step was The Informed Gardener, followed in 2010 by The Informed Gardener Blooms Again.
I knew I had to have this book the moment I cracked the cover, dashed to the table of contents, and beheld her list of myths. Plopping down on the carpet of my locally owned independent book store (Okay, you dragged it out of me—it's Chaucer's Books in Santa Barbara and I want to marry them.) and skimmed through the 212-page soft-cover book, admiring the delicate botanical illustration gracing its cover.
At the core of this book is Chalker-Scott's deep-seated belief in taking a low-impact, sustainable approach to gardens; that gardening is not an adversarial contest, won only by armed combat with weapons of mass destruction. Among the 44 articles and sidebars, more than a few jabbed my conscience, recalling my innocent, under-informed years in retail nursery sales. Other articles were a pat on the head: I really do know something about plants and gardens. Each article follows the same brilliantly simple format: The Myth, The Reality, The Bottom Line, and References, citing the peer-reviewed research supporting the author's conclusions. A few stand-outs:
The Myth of Organic Superiority – Turns out the plants couldn't care less if their nitrogen comes from a chemical factory or the south end of a north-bound Holstein. The important thing is that whatever the origins, any garden supplement can cause environmental damage and we need to be conservative about their use.
The Myth of Fragile Roots – One of the main causes of failure to thrive for trees and shrubs is hidden fatal root flaws, for which Chalker-Scott recommends getting rid of most of the soil around the roots (use it as mulch!), and correcting a root system by pruning, before planting. No guilt for me on this one. My early training in bonsai made me a ruthless root remover.
The Myth of Native Plant Superiority – The chapter grinds a sacred cow into sausage. Being "native" to a region isn't just a matter of the zip code you share; it's about the growing conditions that make some plants in urban settings more successful than others. As the author concludes, "Site considerations should always dictate plant selection."
Other mythological beliefs include the need for drainage materials in containers (just the opposite), the "necessity" of soil amendments (save your money), the benefits of paper-based sheet mulching (I suggested this to a client a week before finding the book), and a host of "miracles in a bag/bottle/box" (no mention of aluminum foil pyramid hats).
Given her less-than-glowing assessments of many products we encounter on garden center shelves and in magazine ads, it's surprising that Chalker-Scott has only been threatened with one manufacturer's lawsuit. "I showed them the science" she says, "and they went away."
"My intention is not to point fingers but to raise consciousness about a number of misconceptions regarding the management of landscapes dominated by woody plants, trees and shrubs."
Linda is a realist, as evidenced by the Roundup safely stored in her garage. "I use it infrequently, and I use it correctly," she says, recently using it in her battle with a neighbor's running bamboo. Her scientific approach told her that judicious use of a chemical herbicide would have less long-term impact on the garden, since "spraying is easier on the soil structure than ripping up plants, harming the tilth of the soil, and disturbing the health of the soil organisms that benefit the garden."
I won't be visiting that paisley-curtained booth in Linda Chalker-Scott's office after all. Having read this must-have addition to my gardening library, I'm optimistic I've done more good than harm, and I won't be spending eternity in Gardener's Inferno — that place where your pruners are dull, your roses always have mildew, and your neighbor's chainsaw shocks you from dreamland every morning at four.
A couple of parting gems from Linda: "Don't expect too much too soon—instant gratification can lead to instant death." And "A plant is a living organism, so do it right or it won't stick around."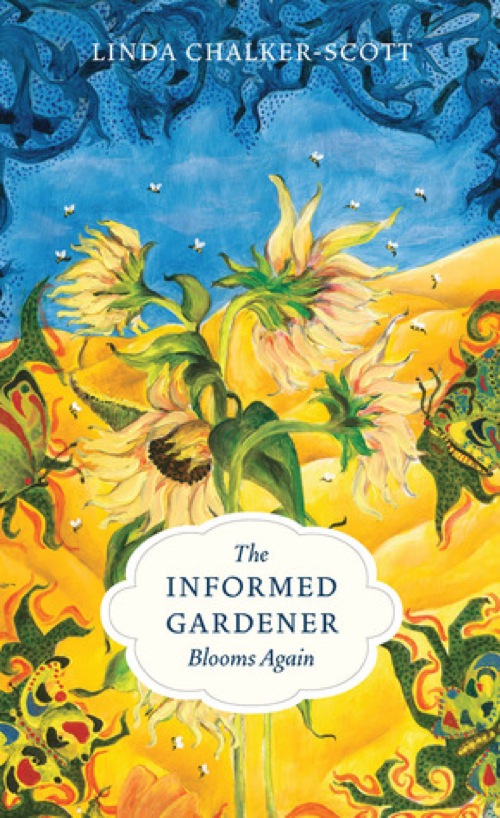 Share your own myth for a chance to win a copy of The Informed Gardener
To enter the drawing, register for this site (or log in, if you are already a member) and post a comment sharing a gardening myth you eventually found was not true. What was the source of your enlightenment?
One lucky winner will receive a copy of this book. Your comment must be posted by midnight (EDT), Wednesday, August 31. The winner will be announced in my first September blog.