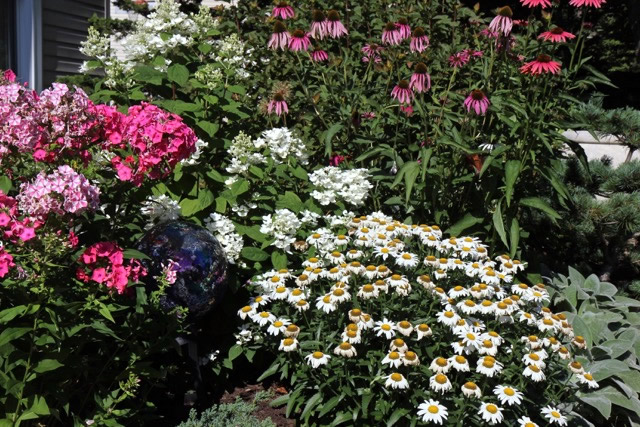 Kevin Kelly's garden is always impressive, even during this challenging summer.
"We are well into summer in Harrisburg, PA, and the last few weeks have been tough. Temps in the 90's and very humid. Just got our first thunderstorm with rain on Monday night. I have been running around rescuing plants with needed water. Much of my pain is self inflicted. As we all know, the best part of gardening is editing and redesigning. I added another 12 conifers, mostly dwarfs to my collection (which has now reached 130 conifers on my 0.44 acre property). Also added 5 Japanese maples and another 60 perennials, in addition to moving about 30 plants this spring. It was fun then, but now I dread the extra water duties until they fully root. Thought I would share some summer pictures. Hope you enjoy."
Have a garden you'd like to share? Email 5-10 photos and a brief story about your garden to [email protected]. Please include where you are located!
Have a mobile phone? Tag your photos on Instagram or Twitter with #FineGardening!
You don't have to be a professional garden photographer – check out our garden photography tips!
Do you receive the GPOD by email yet? Sign up here.