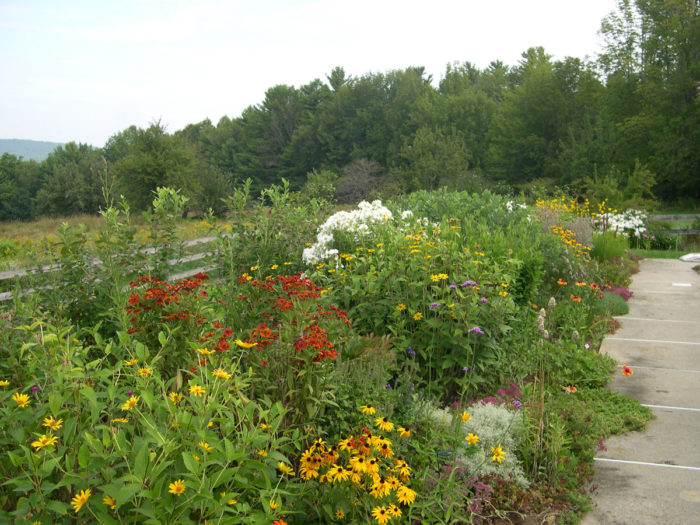 Today's photos are from Harriet Robinson in Otisfield, Maine. We've visited Harriet's garden before. Remember, she filled in her swimming pool and turned into an amazing garden? We've seen daffodil, daylily, and peony moments in her garden, and today Harriet's sharing August, a completely different scene.
She says, "Mid to late August isn't usually prime perennial time, but I have been pleased by how things look this year. Maybe it's because of all the rain in July, and certainly it helped not to have a repeat of last summer's hot temperatures that pushed things along.
"I also have tried to include perennials for a season long bloom sequence. The peonies keep a wonderful presence with their foliage. The daylily leaf dieback isn't so nice but shows that the fall foliage is coming. All these pictures were taken on the morning of August 28, with the exception of the echinacea close-up, taken in August."
Gorgeous, as usual Harriet. Thanks for sharing! *****Lots more info in the captions, and stay tuned, because Harriet's sharing her vegetable garden tomorrow!*****
This is prime time to take some photos in your garden. So get out there with your cameras and send some in! Email them to [email protected]
Want us to feature YOUR garden in the Garden Photo of the Day? CLICK HERE!
Want to see every post ever published? CLICK HERE!
Want to search the GPOD by STATE? CLICK HERE!
Check out the GPOD Pinterest page! CLICK HERE!