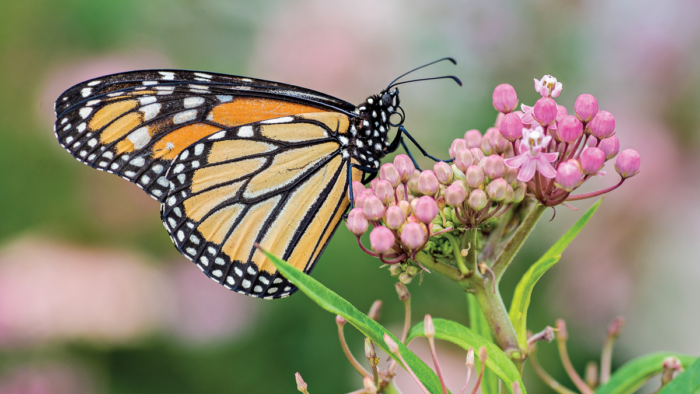 Monarch butterflies rely on milkweed (Asclepias spp. and cvs., Zones 3–9) as their primary host plant. As the monarchs' western migration teeters on vanishing completely within years and the eastern migration faces large swaths of now-absent prairie, gardeners and conservationists can make a difference by planting more milkweed and the natural plant communities that grow along with it. Across the United States there are some 73 species in the Asclepias genus, native to practically every locale, with the greatest diversity in the Southern Plains and the Southwest.
Frankly, it's pretty amazing that we have as many milkweed species as we do, given how complex they are to pollinate. The process requires an insect to slip a leg into a very narrow slit between the flower anthers, extract a sticky, waxy ball of pollen, then reverse the process on another bloom. Occasionally, an insect loses a leg in the process or becomes permanently stuck in the flower.
When you grow milkweed, you may notice monarch caterpillars feeding alongside other species such as ­tussock moths, milkweed beetles, or milkweed bugs. Consider this exciting proof that your ecosystem is thriving. If you see yellow oleander aphids, don't rush to spray the plant with water—you might also knock off a monarch egg or young caterpillar. Instead, strive to create a layered, diverse garden that supports beneficial predators that will control the aphids naturally.
When adding milkweed to your garden, try to stick with species that are native to your region. You are likely familiar with a few species already, such as the aggressive common milkweed (A. syriaca, Zones 3–9), which is widely distributed through eastern North America and the Midwest, or showy milkweed (A. speciosa, Zones 3–9), which grows throughout much of the West. These spread by rhizomes and are generally better suited to larger spaces where they can ramble. But there are also many better-behaved options with big native ranges, such as swamp milkweed (A. incarnata, Zones 3–9) for moist areas and butterfly weed (A. tuberosa, Zones 3–9) for dry ones. The following are some unique species you're likely to find at specialty native plant nurseries, all suitable for a range of site conditions. Plant a few, and you can help rebuild monarch habitat at home.
Milkweed at a glance

  
•
 

Asclepias spp. and cvs.
Diseases: If plants exhibit symptoms of a pathogen infection, such as wilting or yellowing leaves, do not spray. Instead, remove and dispose of the affected parts to prevent the infection of healthy plants.
Conditions: Most milkweeds prefer full sun and well-drained soil, but some are adapted to grow in full to partial shade and moist to wet soil.
Grow it from seed: To help milkweed germinate, surface-sow the seed on weed-free garden soil in fall or early winter.
Photo: Benjamin Vogt

Common milkweed
A. syriaca

Photo: Carol Collins

Swamp milkweed
A. incarnata
Photo: Jennifer Benner

Butterfly weed
A. tuberosa

Photo: Benjamin Vogt

Showy milkweed
A. speciosa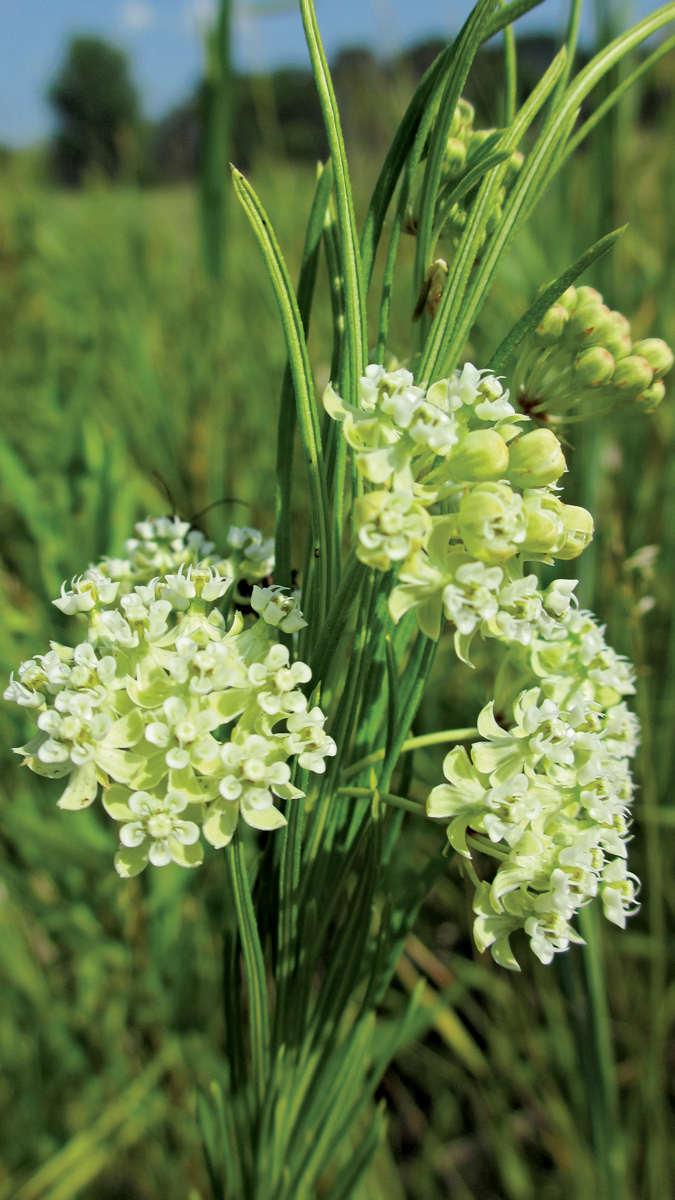 For fine foliage, plant whorled milkweed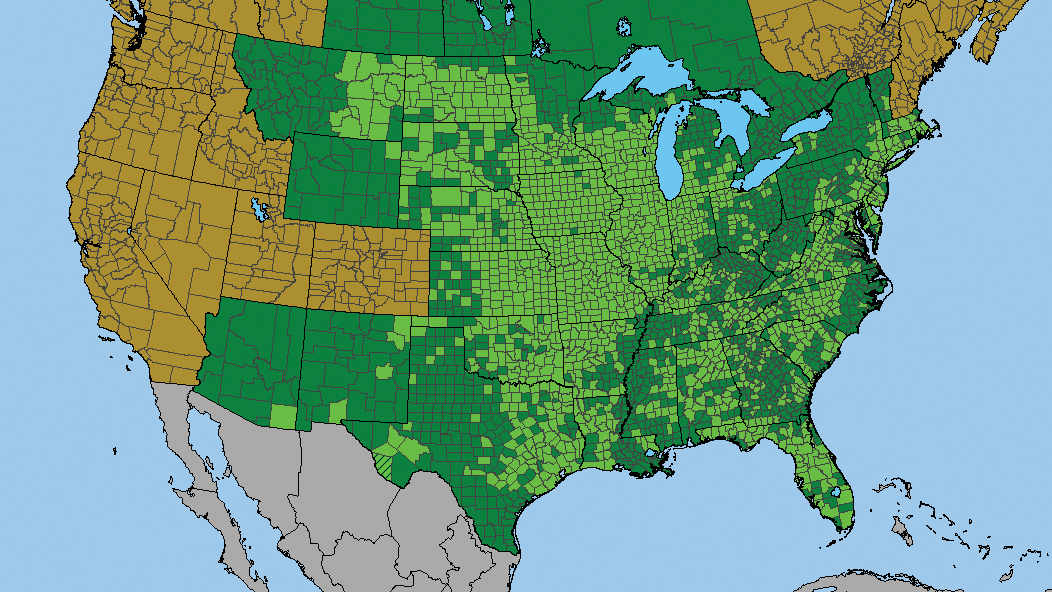 A. verticillata
Zones: 3–9
Native range: Dry habitats such as open woods, pastures, fields, prairies, and roadsides of eastern North America
You've probably seen whorled milkweed without knowing it's a milkweed at all. It has thin, pinelike foliage that emerges before other species, making it a great host for early monarch migrants. It grows about 2 feet tall and wide, and prefers a hot, dry location in full sun. It will grow in almost any soil: clay, loam, sand, or gravel. Enjoy the brilliant cream flowers from mid to late summer, and expect the plants to move freely about your landscape in scattered patches for a wonderful, natural effect. Similar-looking species include the shorter A. pumila, native to the Rocky Mountain front range, and taller A. hirtella, found in the center of the country from the Gulf Coast up to the Great Lakes.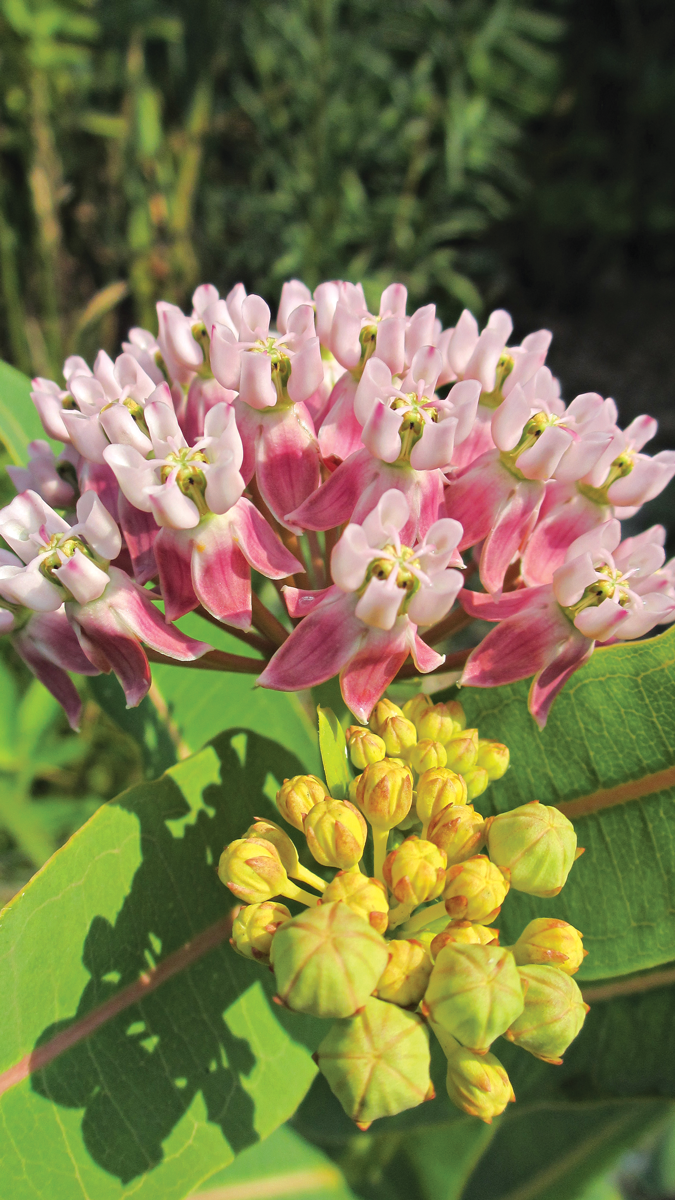 Sullivant's milkweed is as pretty as common milkweed, but less aggressive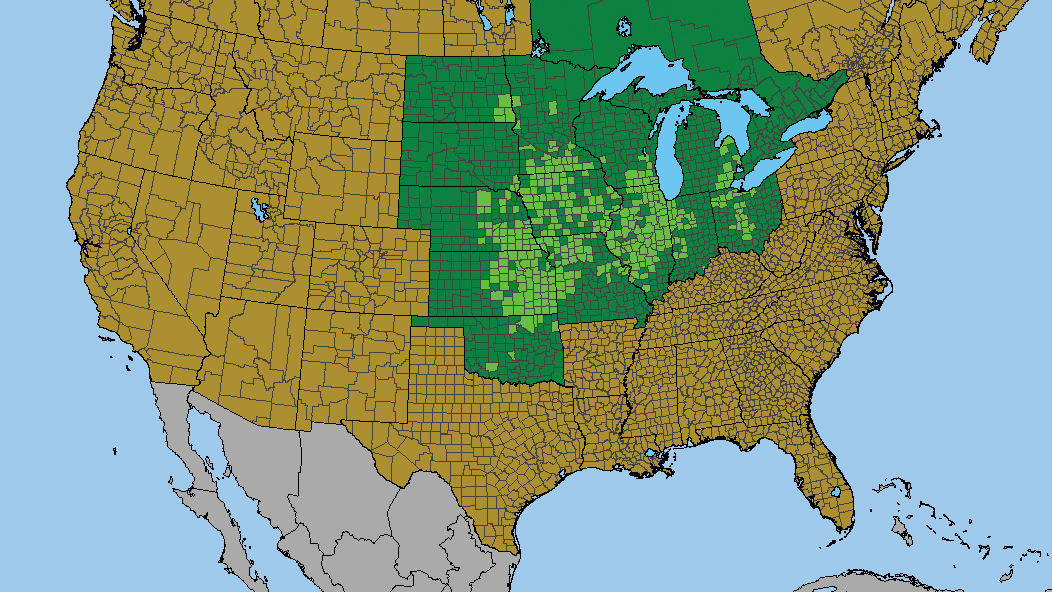 A. sullivantii
Zones: 3–7
Native range: Moist prairies, meadows, and river bottomlands of central North America
The presence of Sullivant's milkweed is an indicator of productive and intact tallgrass prairie; if you see it in the wild, be encouraged. It gets 2 to 3 feet tall and about 1 foot wide, with narrow leaves that are smooth on both sides. Its buds and blooms are quite attractive in a garden setting. Less aggressive by rhizome than common milkweed, this species will slowly creep around your landscape with scattered individuals. Full sun and medium to slightly moist soil is best, in any soil from loam to clay.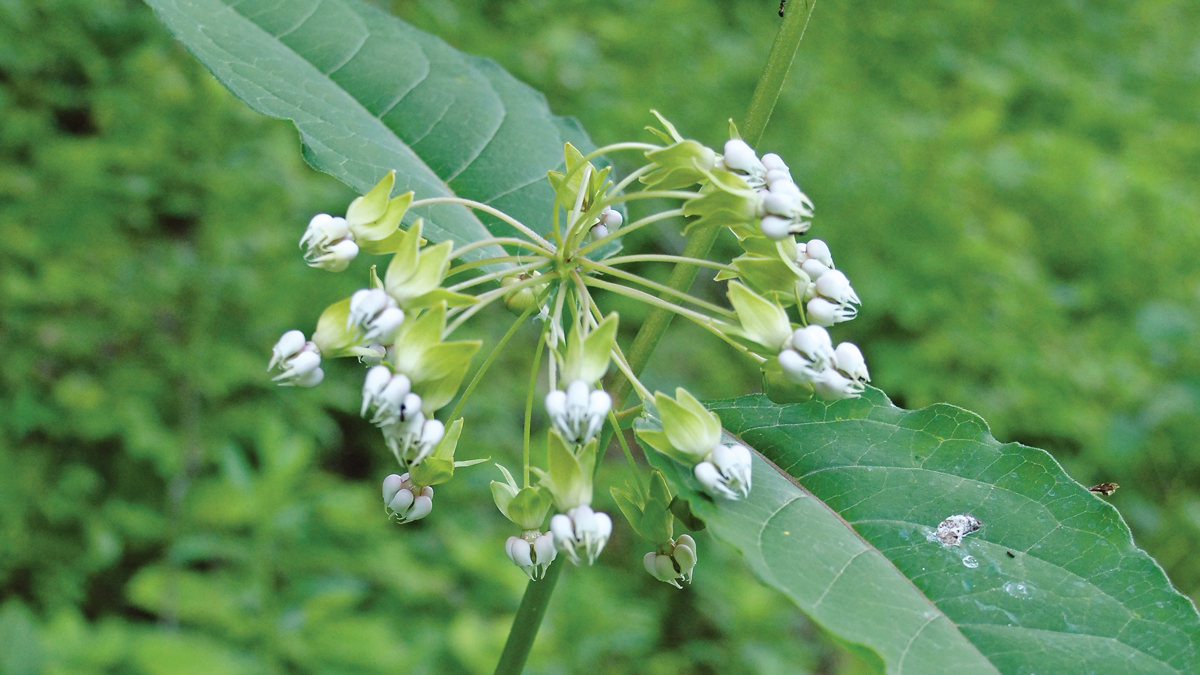 Poke milkweed likes it a little shady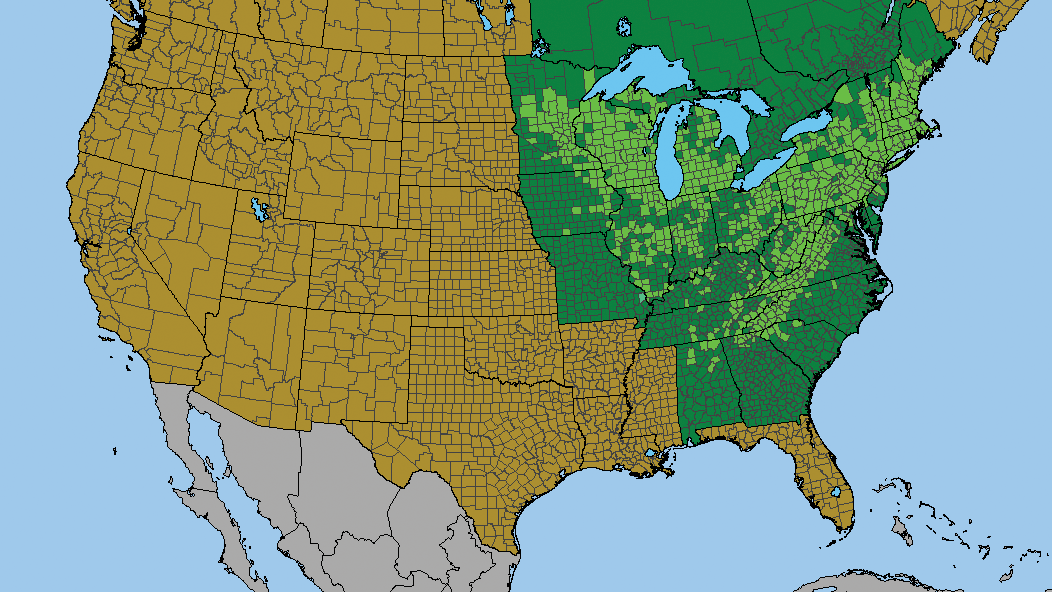 A. exaltata
Zones: 3–7
Native range: Shady, moist woodland edges, clearings, and shores of the Midwest, Appalachia, northeastern United States, and southeastern Canada
Poke milkweed reaches 3 to 5 feet tall and 1 to 2 feet wide. It grows best in morning sun, dappled shade, or open woodlands, and well-drained soil is a must. One of the more shade-tolerant milkweed species, it may hybridize with common milkweed if they are close together. While not as showy as other species, it nevertheless fills an important ecological niche in natural shade gardens.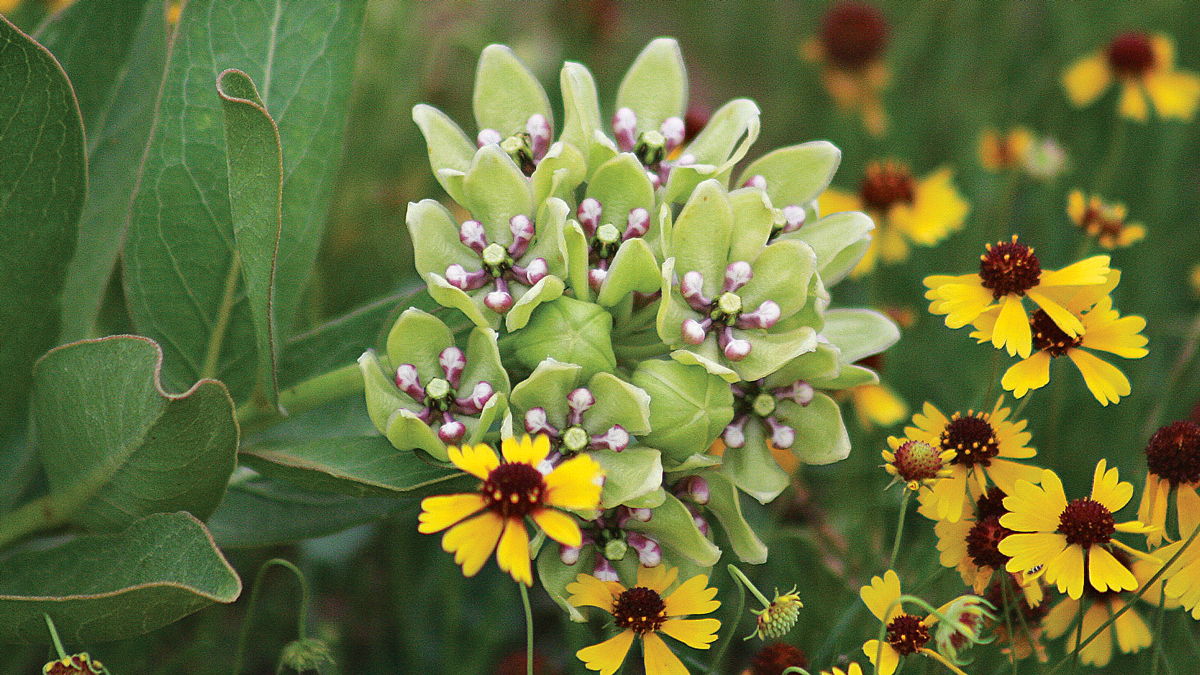 Give green milkweed some space of its own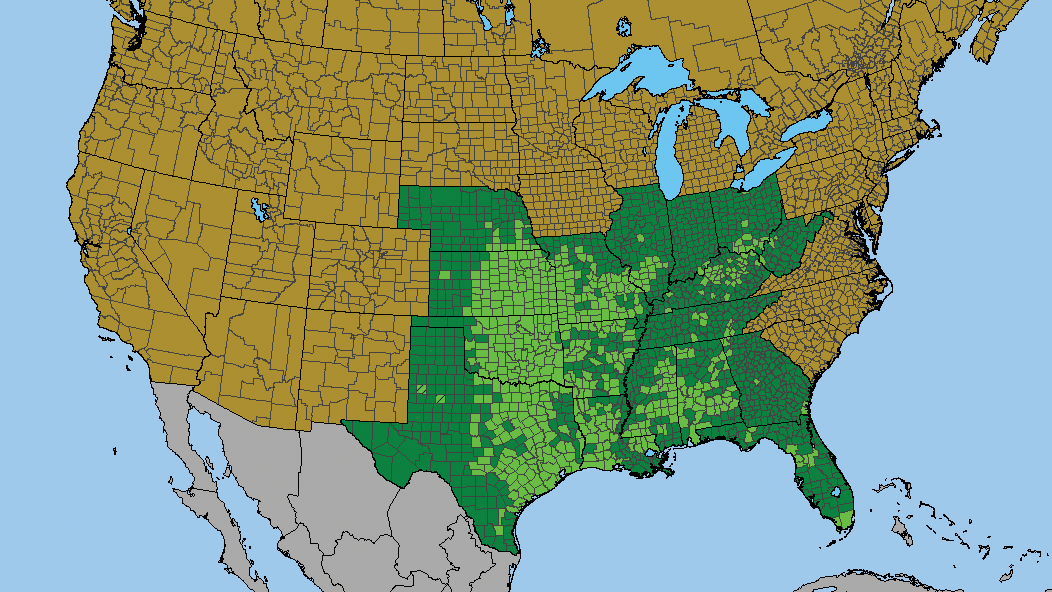 A. viridis
Zones: 5–9
Native range: Meadows, prairies, and bottomlands of the central and southern United States
Going by the common names of green milkweed or spider milkweed, this short species (1 to 2 feet tall and wide) does well in medium to dry soil in full sun, without much competition. In the wild, you can find it growing in limestone glades or in disturbed habitats such as pastures or ditches. In the garden, this species spreads very slowly, usually more by seed than by rhizome. Its green flowers with purple-and-white hoods comprise a striking floral display that is unique among milkweeds.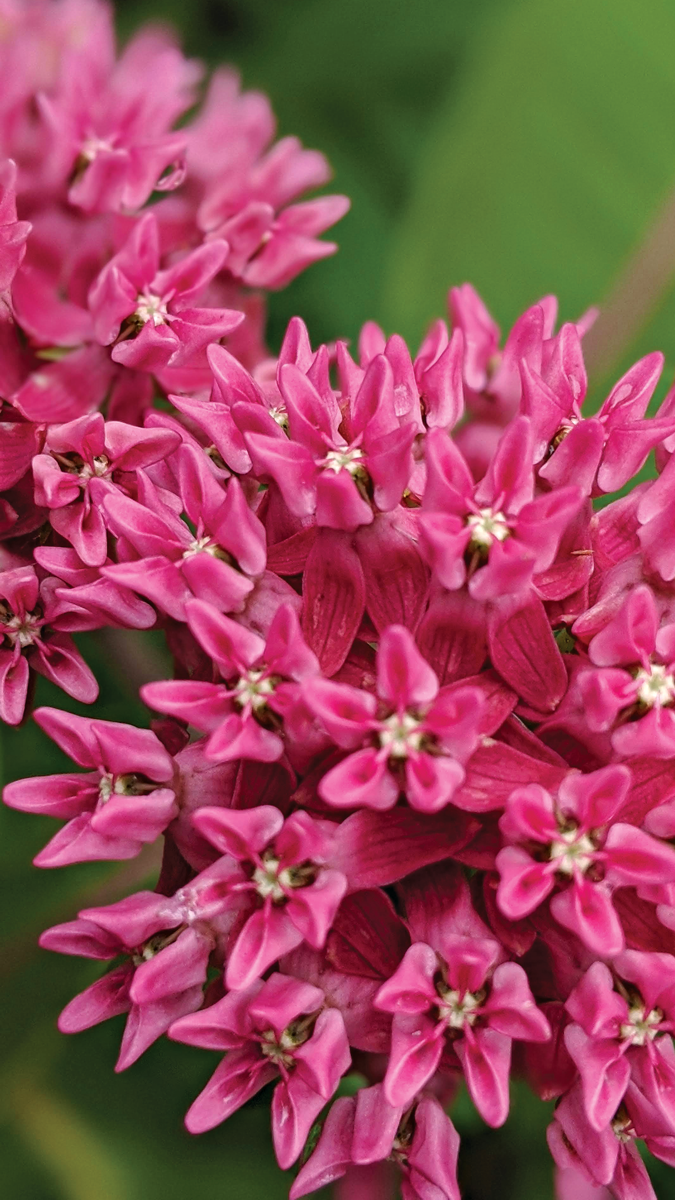 Purple milkweed is a natural beauty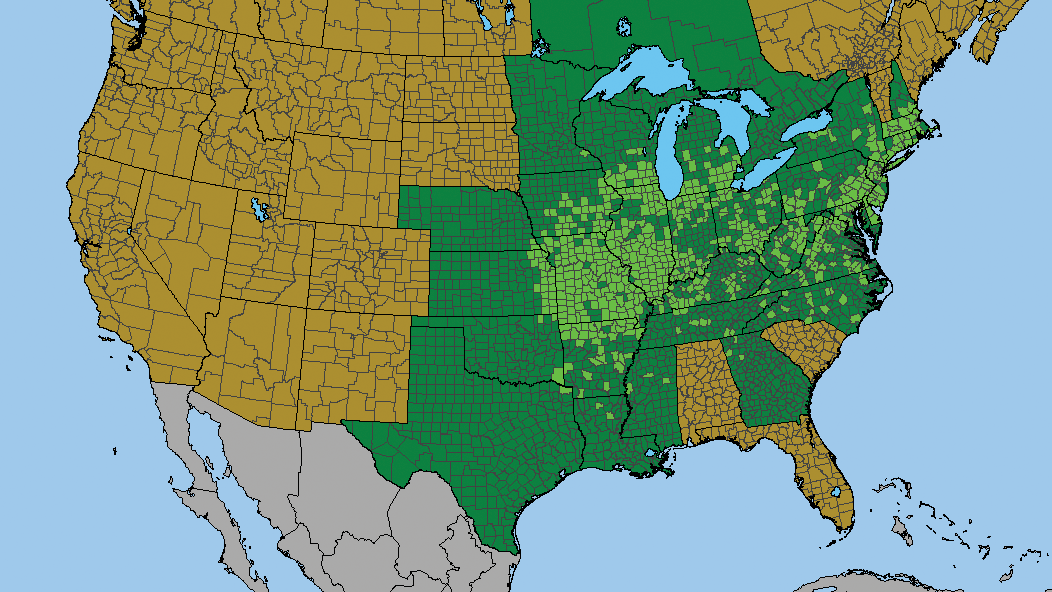 A. purpurascens
Zones: 3–8
Native range: Moist to dry prairies, meadows, and open woodlands of eastern North America
The deep, rosy pink blooms of purple milkweed are perhaps the most beautiful of any milkweed species. The plants grow 2 to 3 feet tall and wide and do best in moderately moist clay or clay loam in partial sun. (More consistent moisture is needed with more sun.) It's not really aggressive at all, so be patient, as it may take several years to establish and bloom. It can be a bit finicky to maintain, so plant it in slightly different areas of your landscape to see which conditions it likes best.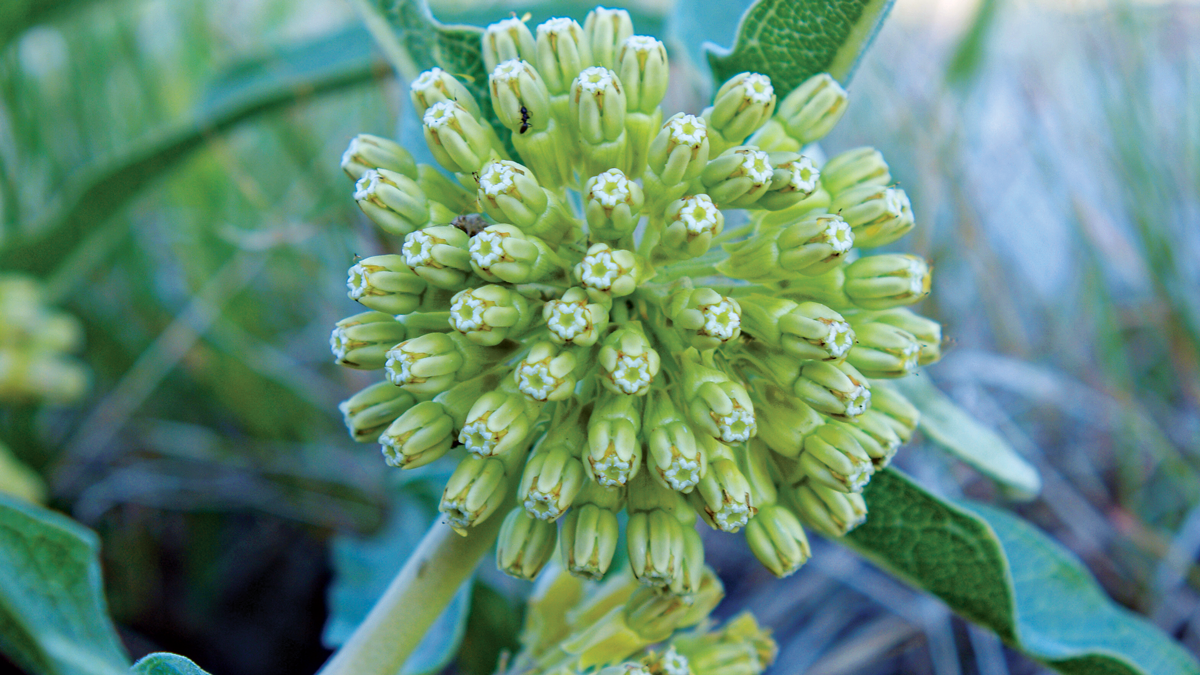 Short green milkweed thrives in tough conditions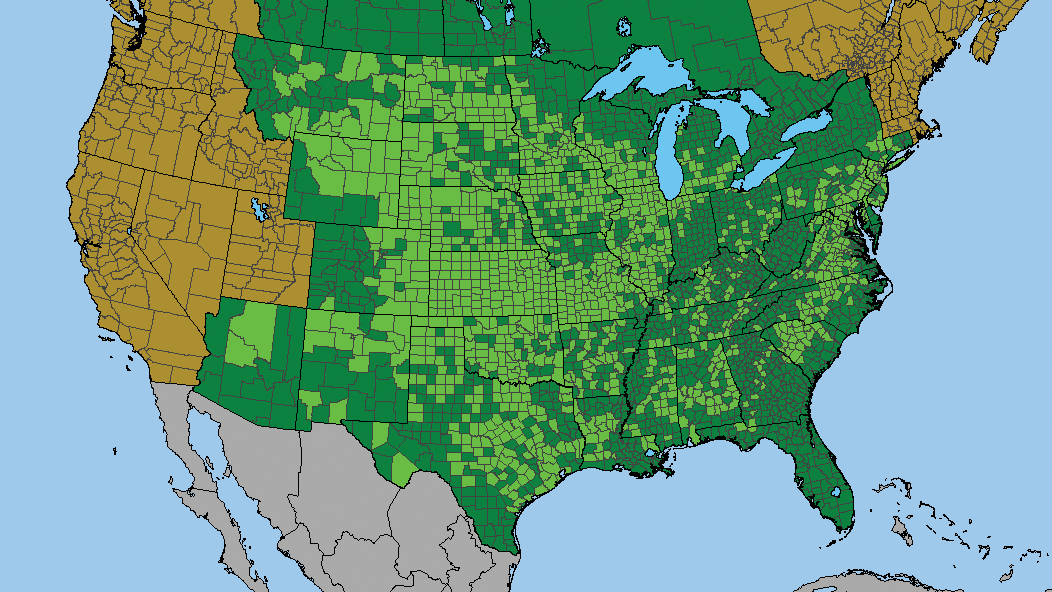 A. viridiflora
Zones: 3–9
Native range: Widely distributed east of the Rockies in dry woods, slopes, roadsides, savannas, fields, and prairies
The blooms of short green milkweed stand out among the genus because each flower hood lacks the telltale horn. (A. asperula and A. viridis share this trait.) The bloom color is unique too; as the flowers age, they turn greenish yellow. Loose, well-drained soil is ideal for this short species, which grows about 1 foot tall and wide. It thrives in sandy and gravely soil in hot conditions, especially along slopes or in upland locations.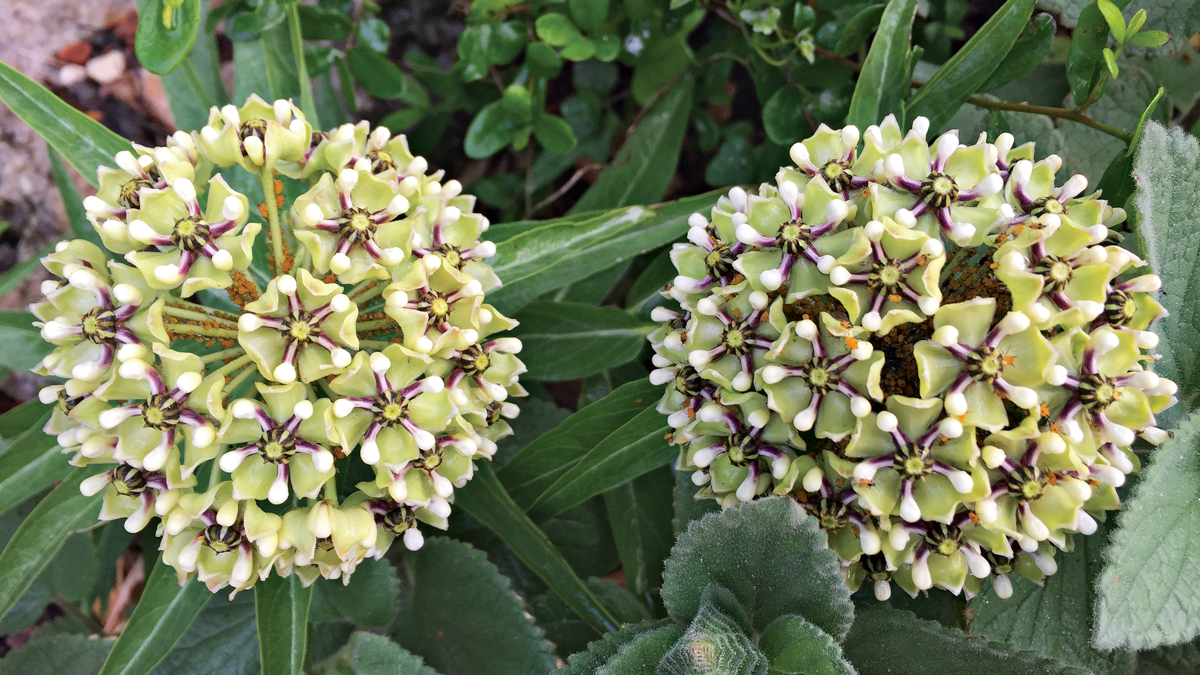 The intricate flowers of antelope horn milkweed ­demand a closer look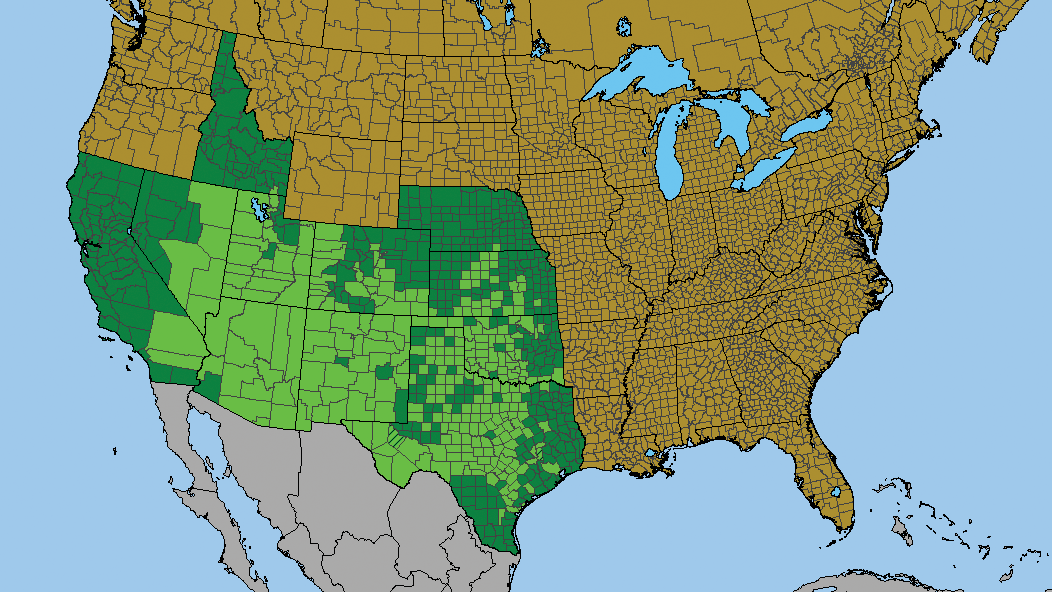 A. asperula
Zones: 5–9
Native range: Well-drained meadows and roadsides in the southwestern United States and northern Mexico
A native of the Southwest and the Southern Plains, antelope horn milkweed enjoys well-drained sandy, loamy, and clay-loam soils, including caliche. This is a short clumper that grows 1 to 2 feet tall and wide. Also called spider milkweed, it has bunched flower heads that are particularly ornamental, especially on older plants.
Sources
Izel Native Plants,

Washington, DC; 410-989-3721; izelplants.com
Joyful Butterfly, Blackstock, SC; 803-374-2591; joyfulbutterfly.com
Prairie Moon Nursery, Winona, MN; 866-417-8156; prairiemoon.com
---
Benjamin Vogt is the author of A New Garden Ethic and the forthcoming Prairie Up: An Introduction to Natural Garden Design. He is the owner of the prairie garden design firm Monarch Gardens, based in Lincoln and Omaha, Nebraska.
Distribution maps provided by John T. Kartesz, the Biota of North America Program (BONAP), Chapel Hill, North Carolina [Floristic Synthesis of North America, Version 1.0]