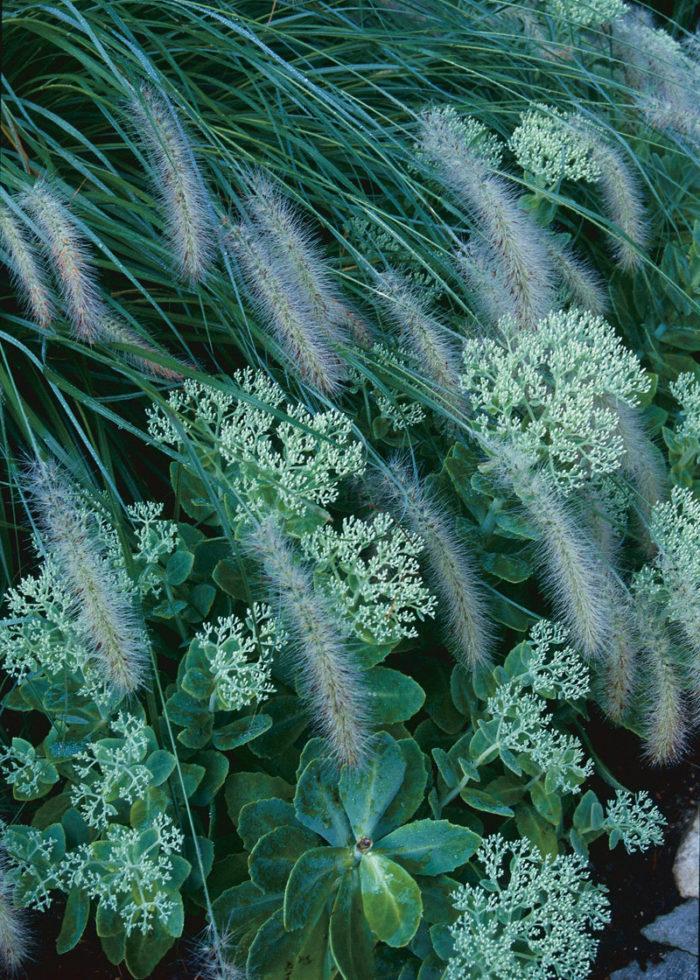 Among similarly colored plants, contrasting forms garner attention. Consider the soft, weeping seed heads of fountain grass (Pennisetum alopecuroides) gently mingling among the sturdy, upright-growing Sedum 'Autumn Joy'. This pairing appears in the Perennial Allée Borders designed by Edith Eddleman and Doug Ruhren at the Sarah P. Duke Gardens in Durham, North Carolina.
Welcome to the Fine Gardening Garden Photo of the Day blog! Every weekday we post a new photo of a great garden, a spectacular plant, a stunning plant combination, or any number of other subjects. Think of it as your morning jolt of green.
Sign up to get new posts delivered to your inbox each morning so you'll always remember to take a look, or add us to your RSS feed. We look forward to sharing our garden travels with you.
If you think you have a photo that we should share on the Garden Photo of the day, email us. Send hi-res images to [email protected] with GPOD in the subject line. We'll only respond if we plan to use your photo.