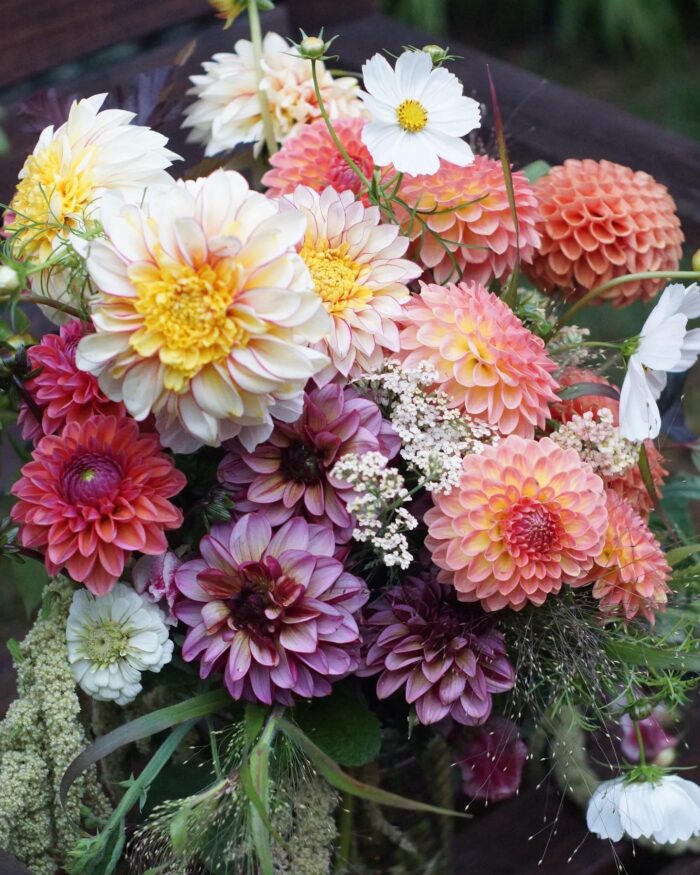 Today Cherry Ong is taking us on the road to a flower farm she visited earlier this year.
I've been curious about flower farms and so tried attending a flower workshop from a local flower farm. It was hosted by sweet Amanda McCallister of Five Acres Flower Farm in Abbotsford, British Columbia.
At the two-hour workshop, Amanda talked about the history of her family's farm, what they grow, how to harvest and care for cut flowers, and her hopes for the future of the farm. Guests can then pick any flower and filler the farm has to offer and create the freshest arrangement to their heart's delight.
Some notable flowers and foliage at this farm are dahlias (Dahlia variabilis, Zones 8–11 or as a tender bulb), cosmos (Cosmos bipinnatus, annual), sunflowers (Helianthus annuus, annual), sweet peas (Lathyrus odoratus, annual), amaranth (Amaranthus caudatus, annual), zinnias (Zinnia elegans, annual), Eucalyptus, coneflowers (Echinacea species and hybrids, Zones 4–9), statice (Limonium sinuatum, annual), yarrow (Achillea millifolium, Zones 4–8), ornamental grasses, scented geranium (Pelargonium species and hybrids), basil (Ocimum basilicum, annual), mint (applemint, Mentha suaveolens, Zones 5–9, is one of Amanda's favorite additions to bouquets), sage (Salvia spp.), and dusty miller (Jacobaea maritima, Zones 7–10 or as an annual).
The best souvenir from the workshop is the floral arrangement one gets to take home. We brought some discarded nursery boxes used for orchid deliveries, and these came in handy for transporting our arrangement home.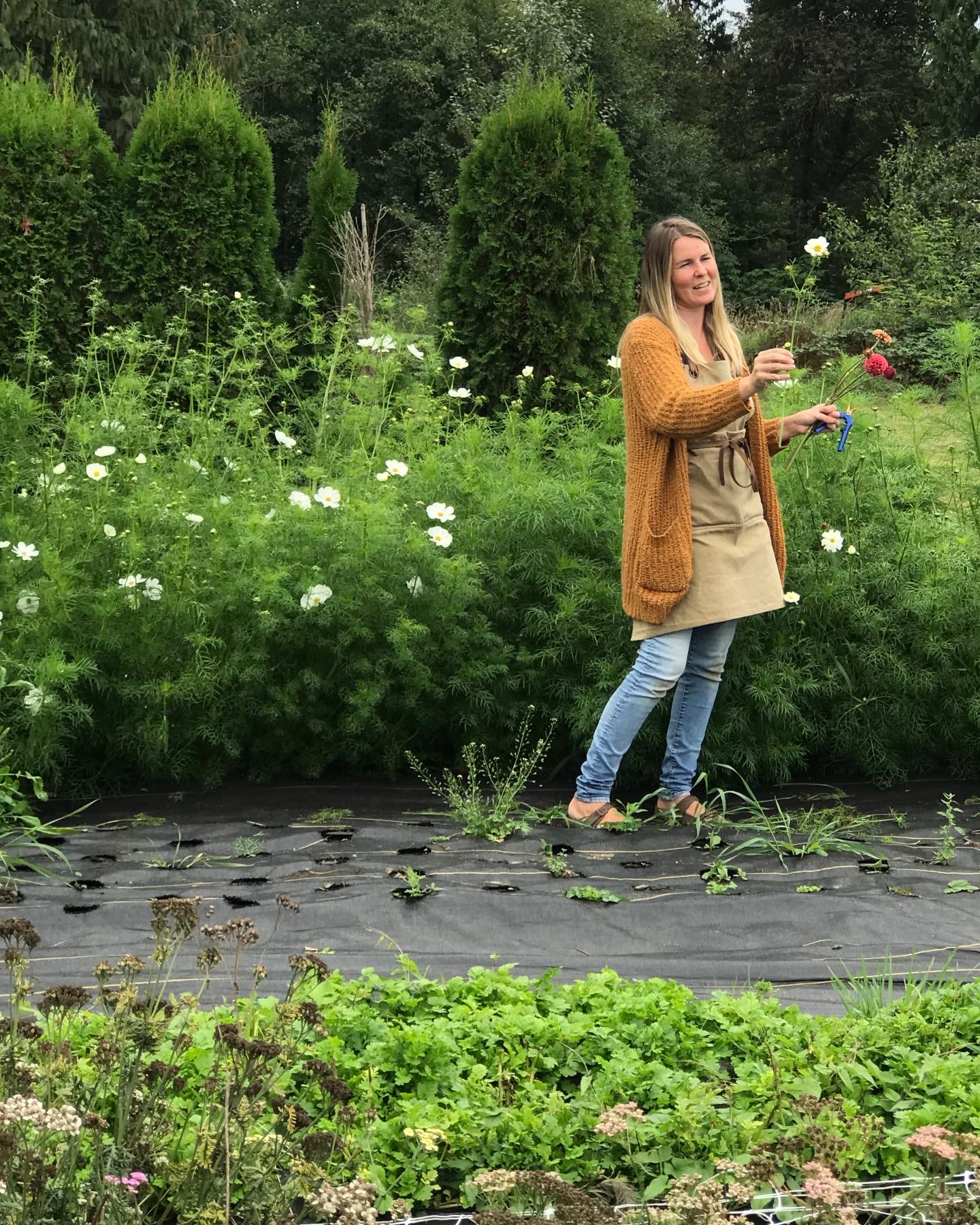 Amanda talks about the cut-flower farm.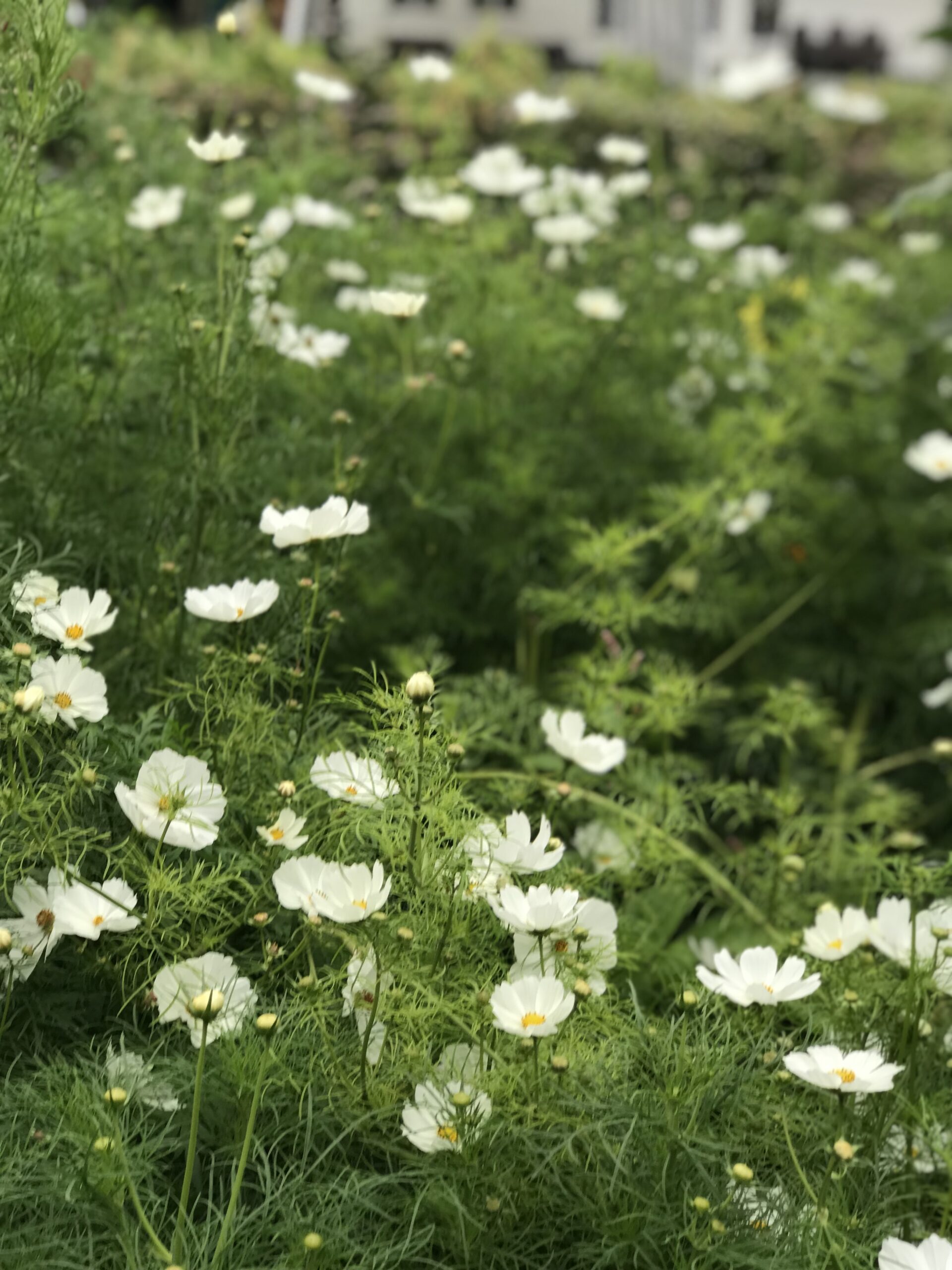 White cosmos blooms at the farm.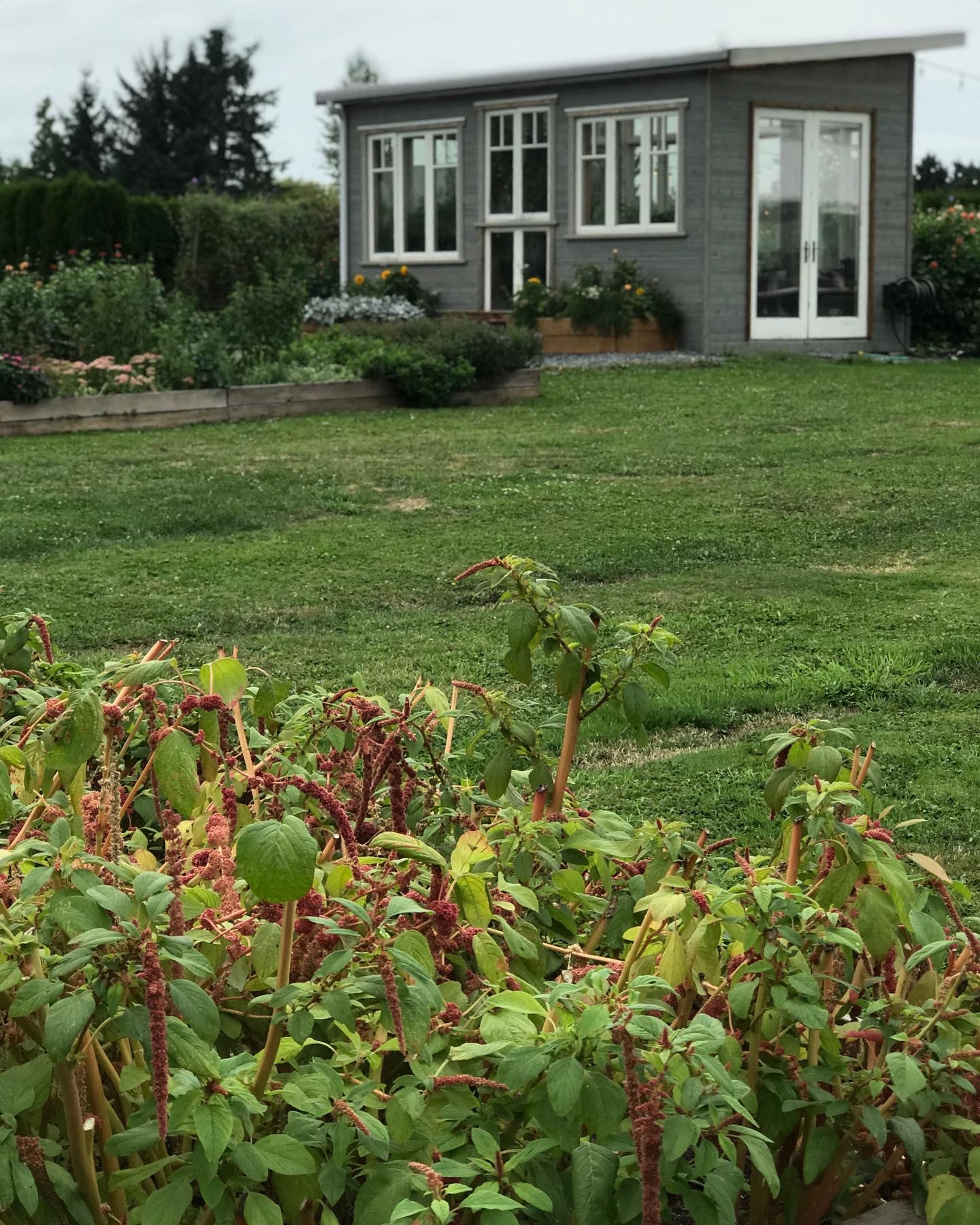 Amaranth is in the foreground, with more beds beyond.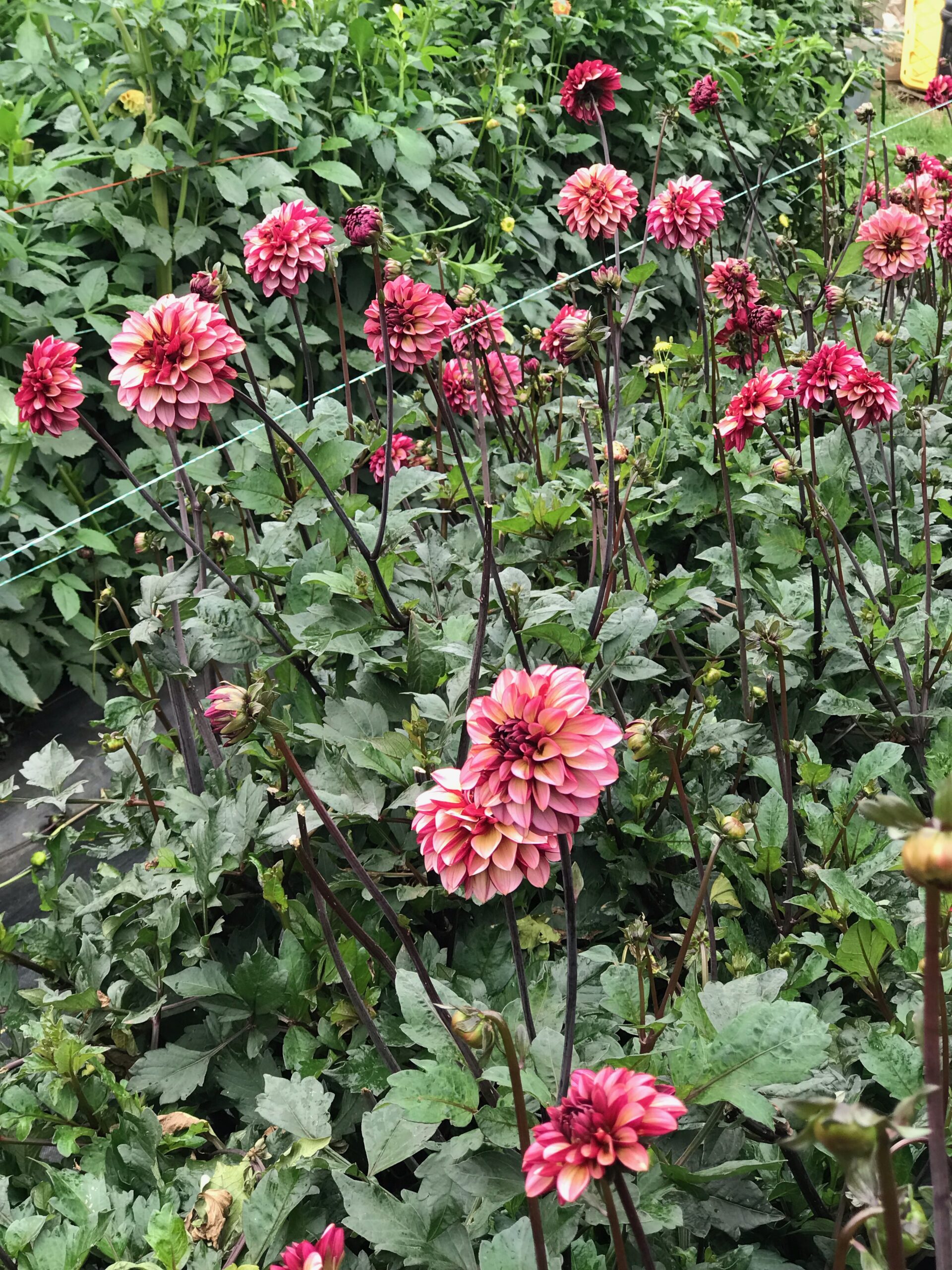 These dahlias are ready for cutting.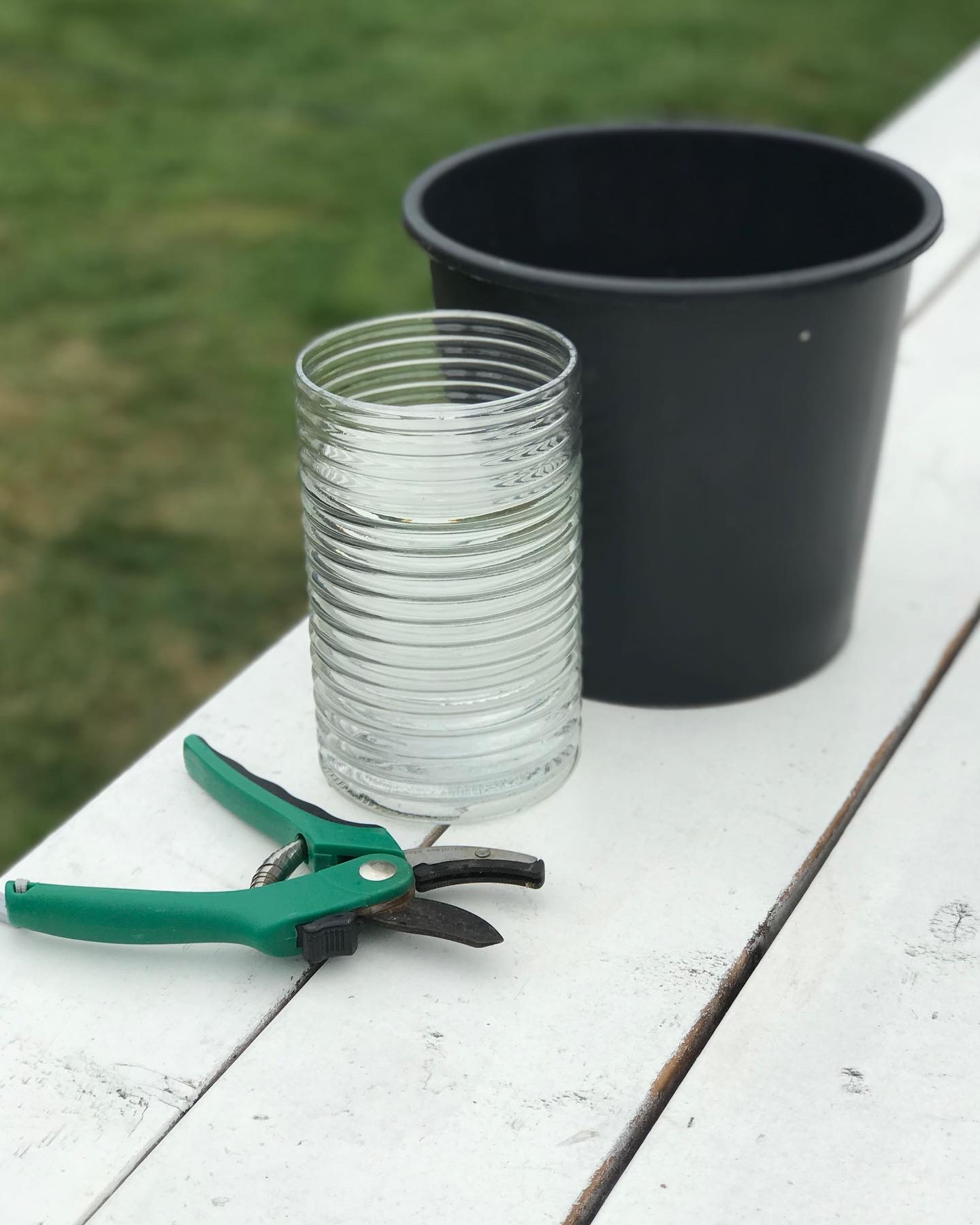 The tools are ready for cutting and arranging flowers.
A wonderful peach-colored dahlia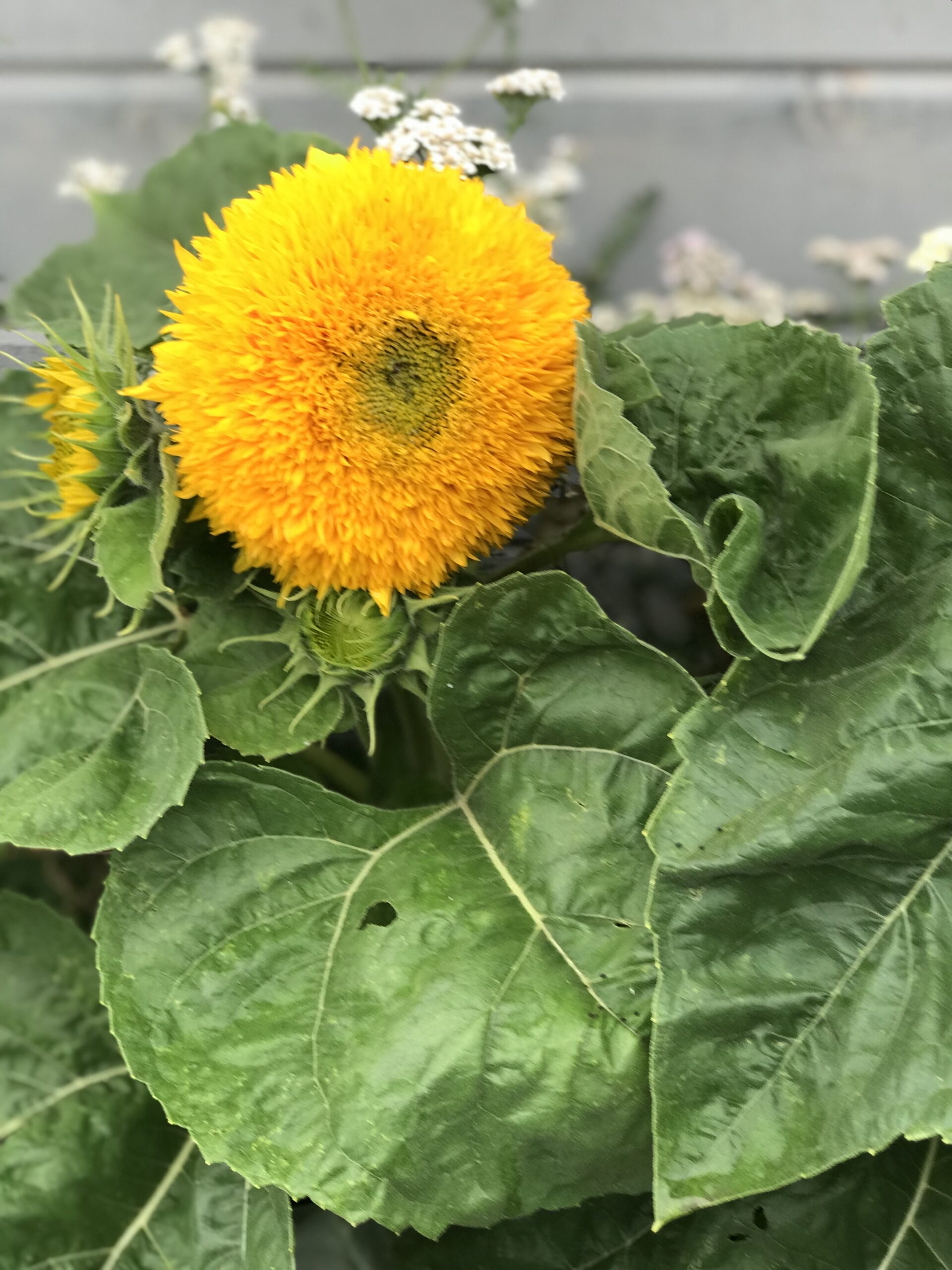 An unusual sunflower with very full, double flowers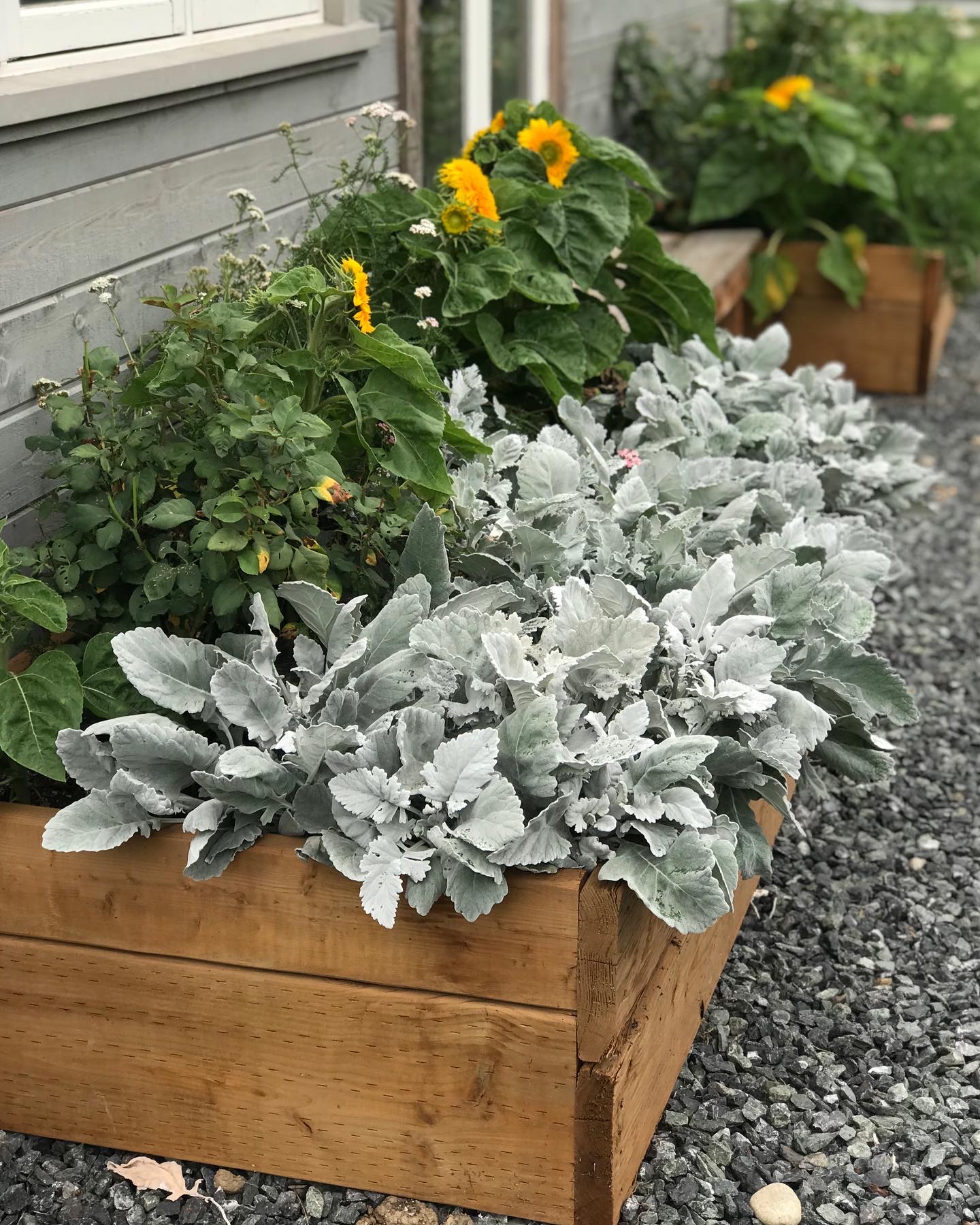 Silvery dusty miller in raised beds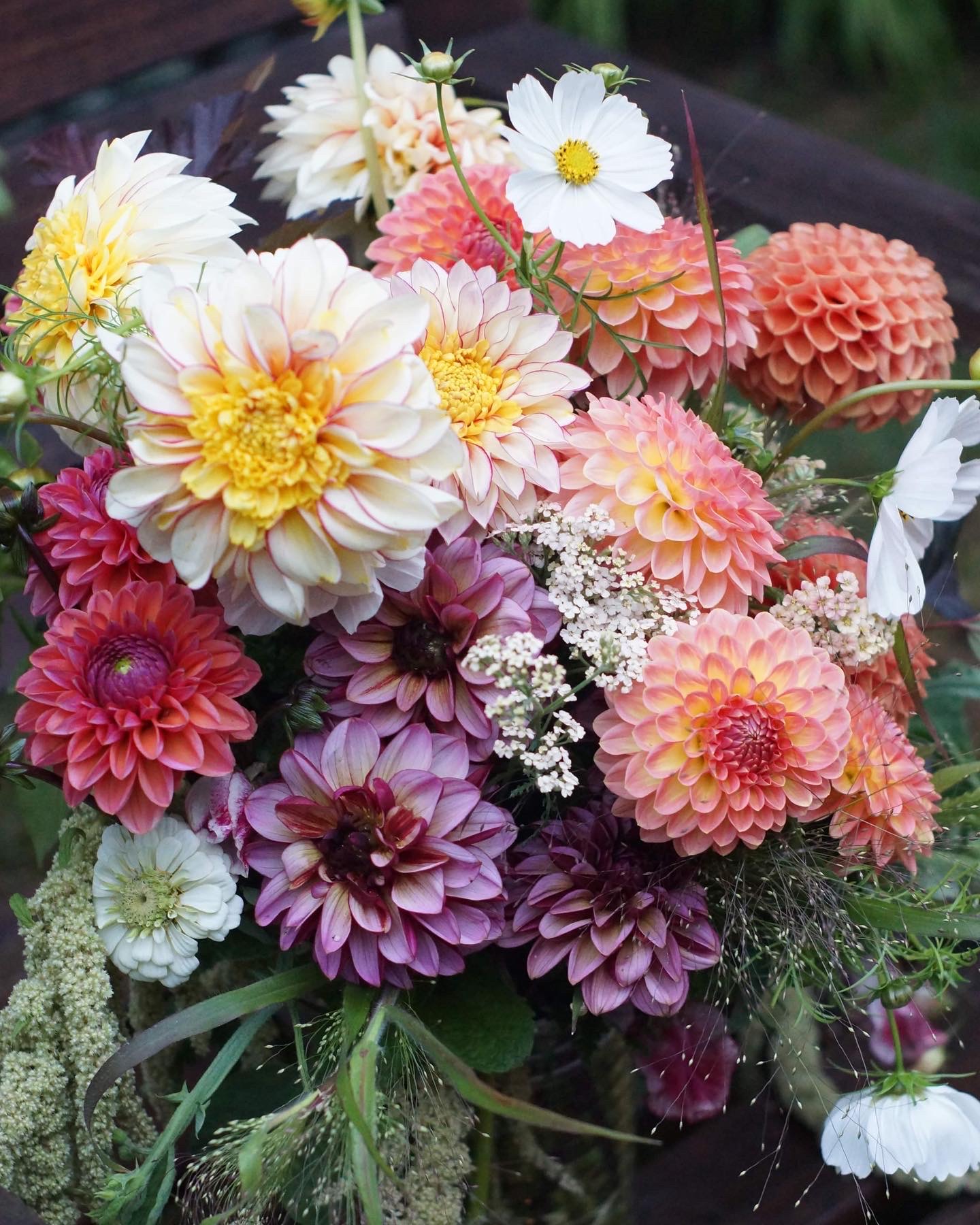 An arrangement from the workshop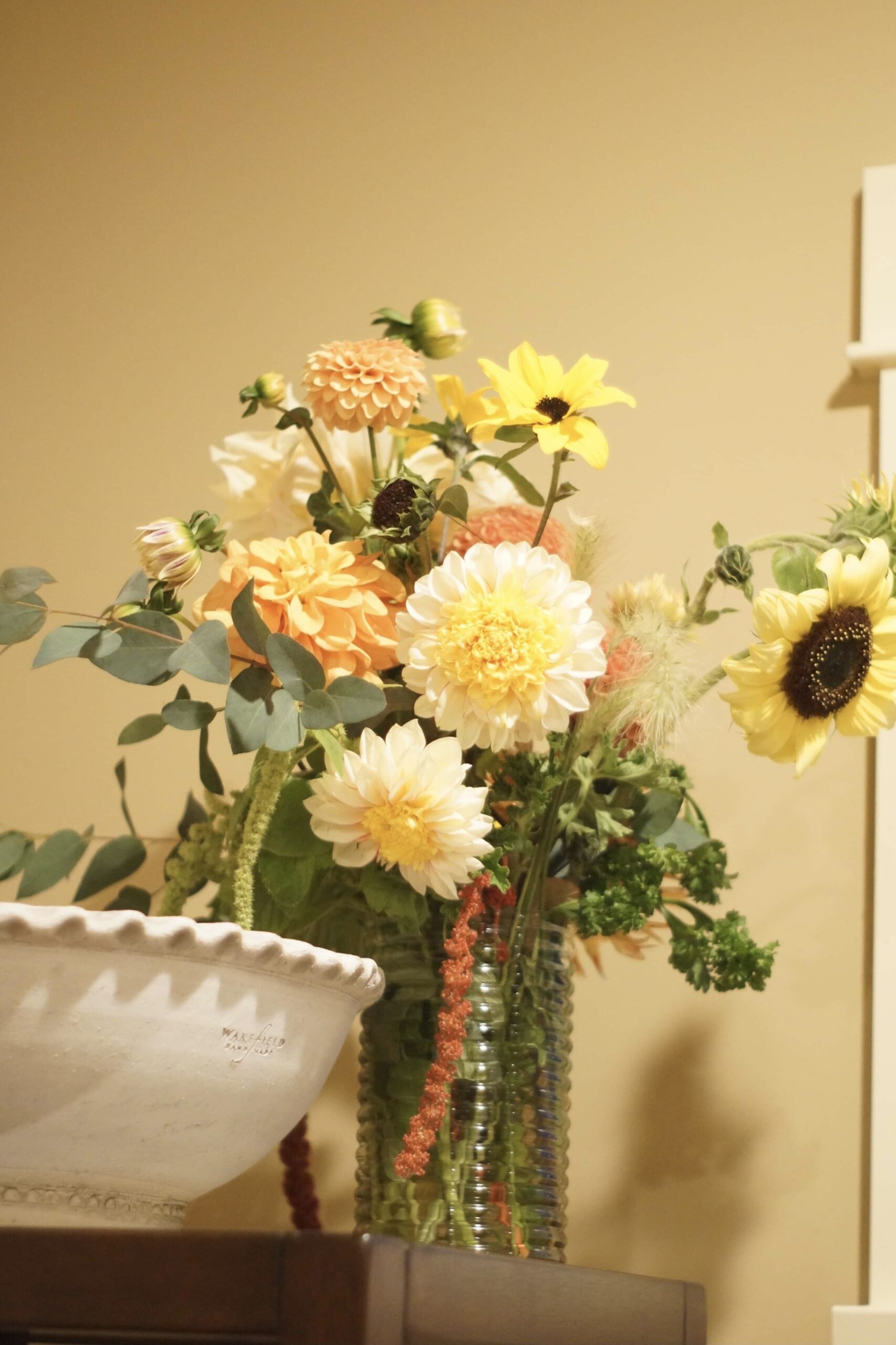 The arrangement Cherry and her husband made and brought home from the workshop, filled with flowers of his favorite color.