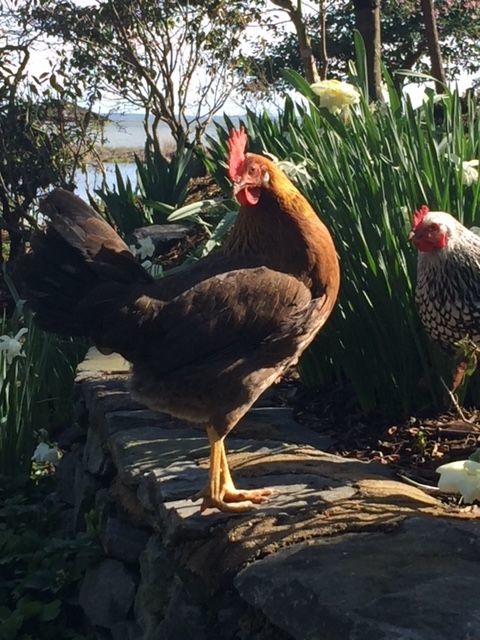 Today's pictures come from Avis Vesely in Maryland, photos she took on her morning "week and walk" with her four hens! I had to ask her more about her garden and how she manages to balance the garden and the chickens. Here's what she had to say: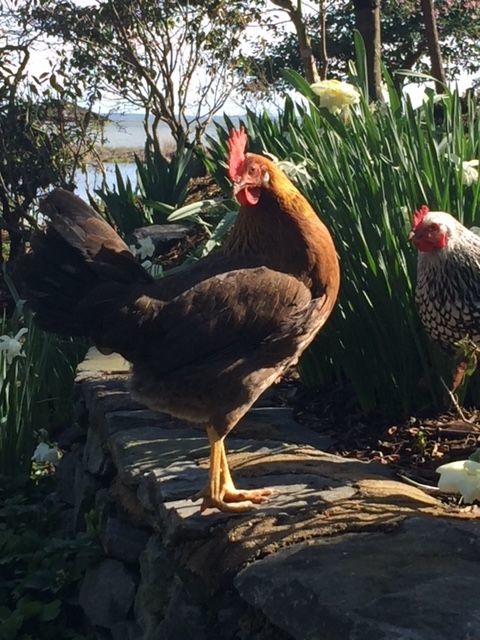 The grandkids pick out three or four young laying hens each spring from a local Amish farmer, and in the fall when the grandkids go back to school and my husband and I begin our winter travel, we gift them back to the farmer. The first year we kept them cooped but moved the coop around an area on the edge of the trees. Then the following year we put the coop in a permanent place and let the hens out when we are home.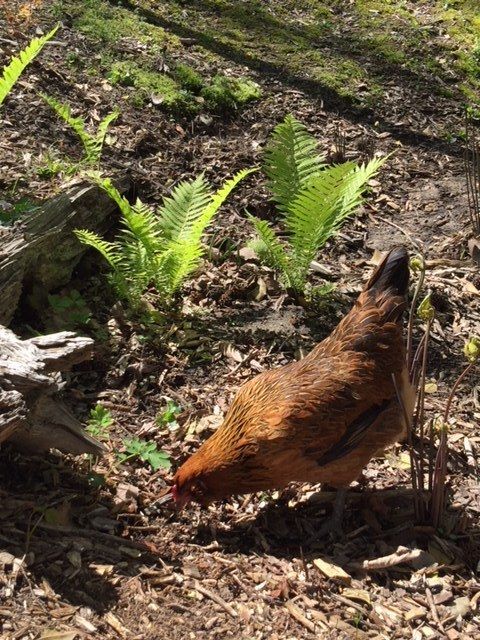 They don't seem to stray too much; however, our garden is in a rural area and I have found a few ways of keeping them close. The first week I keep them in the coop and feed them and visit a bit. Then I let them out when I'm gardening in the kids' "Secret Garden" near the coop. It's a place that we are still cleaning, and there are lots of leaves and bugs for them to scratch up. We buy dried mealworms as treats, and when I'm done working I coax them back into the coop with the mealworms.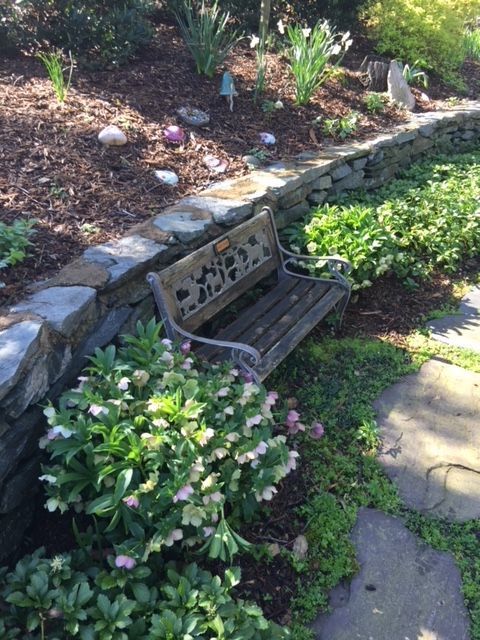 Each day I work a different area near a part of the yard where I want them to be, and they follow me around. They don't do enough garden damage to bother me. For the last several years I've been planting a lot of flower seeds in the fall, and they have done a good job thinning my lupines while they are looking for bugs.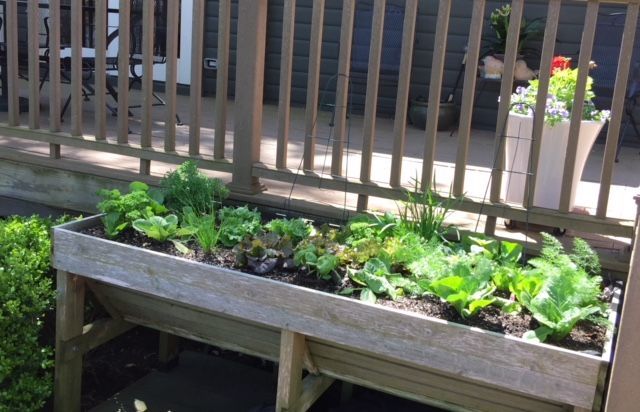 They certainly don't bother any established perennials; however, when I fill my patio pots with lettuce in early spring, they do enjoy fresh lettuce.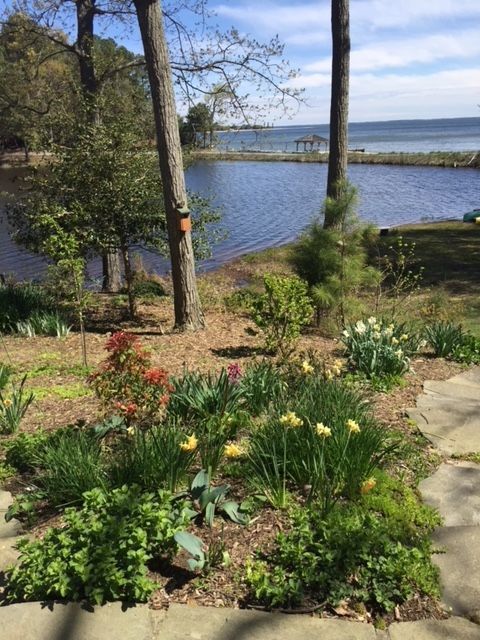 We bought the house 15 years ago as a little beach place, and then I never wanted to go back to the city. So after my husband retired, we put on a small addition and renovated the house. The property sits on a small lake, which drains into the Chesapeake Bay.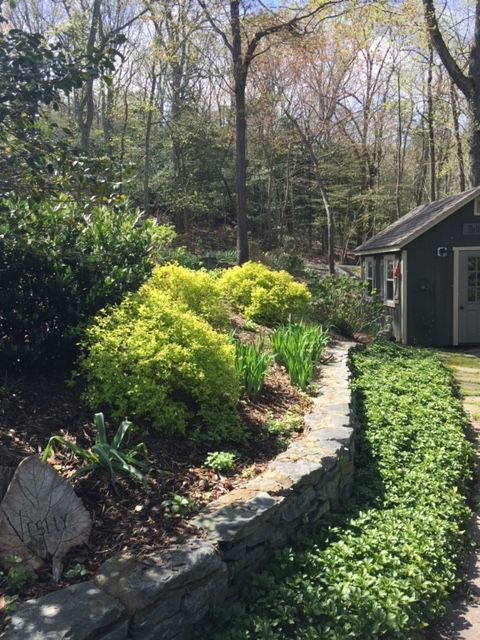 We did a lot of stone hardscaping to prevent erosion and have wonderful native trees and shrubs here that just needed some pruning and cleaning.