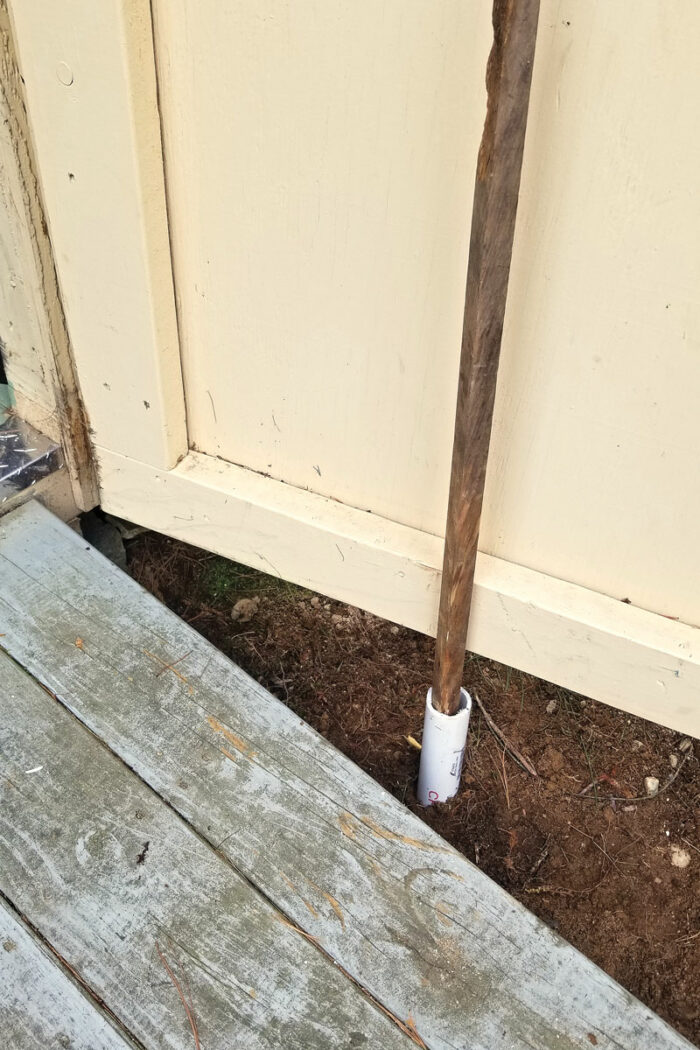 Winning tip: Keep those doors open
My work-shed doors are spring loaded to help keep them closed. The problem was keeping them open when I was moving a mower or tiller in and out. I buried a 24-inch length of 1½-inch-diameter PVC pipe next to each side of the ramp. Now all I do is drop a 1-inch-square stake into one of the pipes and the door remains open. When I'm done, I pull the stake and the door shuts.
—Tom Porter, Belchertown, Massachusetts
From damaged lantern to hanging planter
I volunteer at my local Habitat for Humanity ReStore, which sends any metal that can't be sold to a recycling center. One day as I was going in the back door, I spotted an elaborate copper lantern sitting on top of the recycling container. One of the store employees told me that it had come in with many other things and been accepted with them as a lot. The damaged lantern had obviously fallen from where it had hung. I pulled it out and bought it. After straightening the bent areas, I bought a chain and a mandevilla plant. With the aid of a Velcro hanger—so no damage is done to the tree—it now hangs from a limb on a cherry tree.
—Paul Brothe, Newburgh, New York
Potted plants, rise up!
You know those risers that are made of tough plastic that parents buy for their kids' dorm beds to give a little extra height for storage underneath? They also make great risers in large cachepots for dummy planting. I have plants that live in very nice plastic liner pots because their cachepots are simply too heavy and I would never be able to move them. For example, I use an antique crock for an indoor potted palm. But I like to give the palm a shower once in a while during the winter, and having the liner raised makes lifting it out of the crock much easier.
—Carla Z. Mudry, Malvern, Pennsylvania
Enjoy now, move later
Orange 1-inch flagging tape has become a useful tool when I relocate herbaceous perennials in the fall. I have a variety and abundance of daylilies. When they bloom in spring and summer, I see that some would look better in other places in my garden due to color, size, fragrance, and charm. But because they are blooming, I don't want to disturb them. I tag them with the tape, noting with a permanent marker where they would look better in my garden. I enjoy their beautiful summer blooms undisturbed and then safely move them in the fall. This way I don't have to rely on my memory to get it right.
—Pam Morgan, Monroe, North Carolina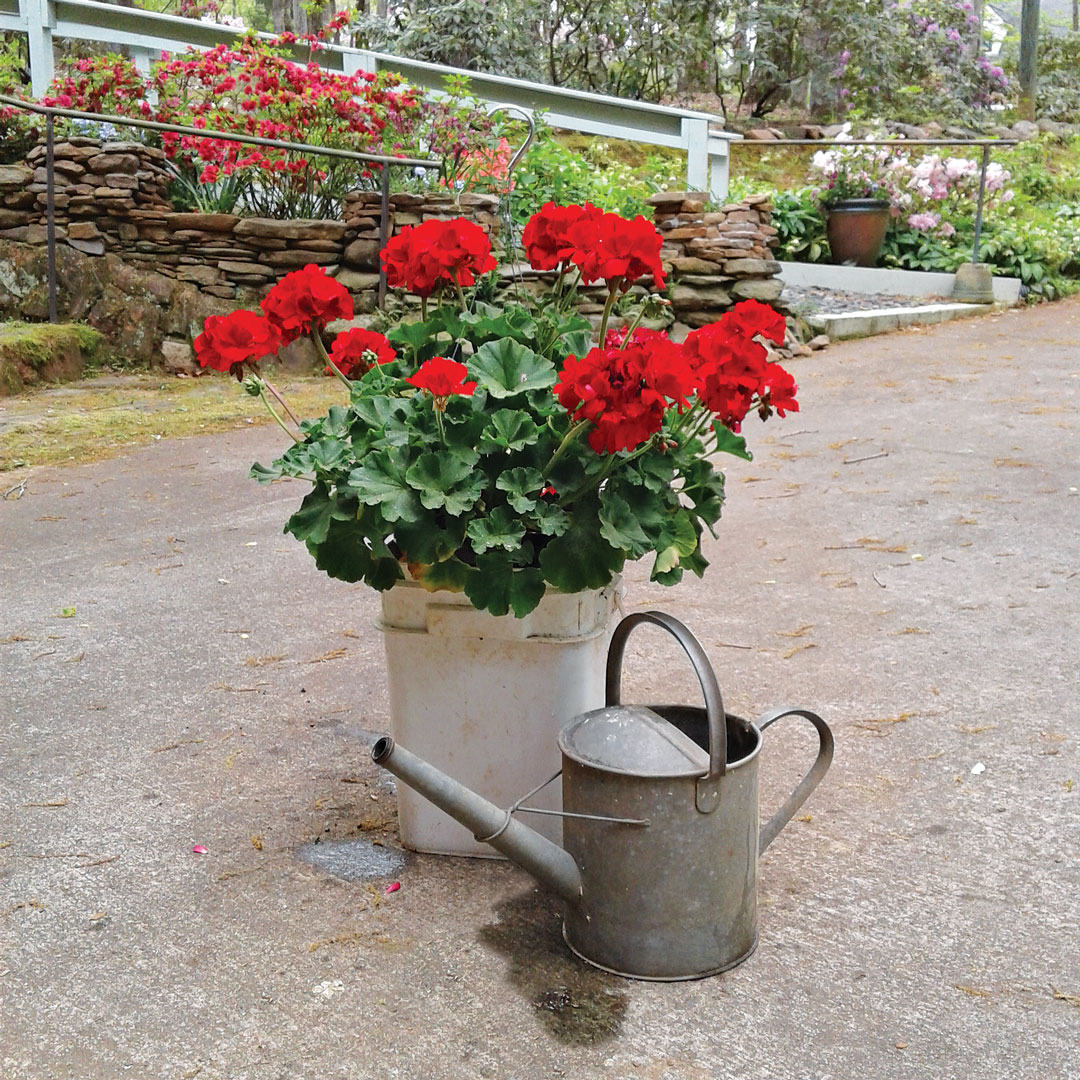 Efficient container watering
I am from Maine, where water was abundant, but now I live in Georgia, where recent droughts have reinforced the need for water-saving practices. Now when I water my many containers, hanging or fixed, I place them on top of a 5-gallon bucket. I give the plants a good drink, and any excess water drains into the bucket. It's amazing how much of this precious resource can be collected this way and reused on another needy plant. Every drop counts!
—Kate Coker, McDonough, Georgia
---
From Fine Gardening #201
Photos: courtesy of the contributors