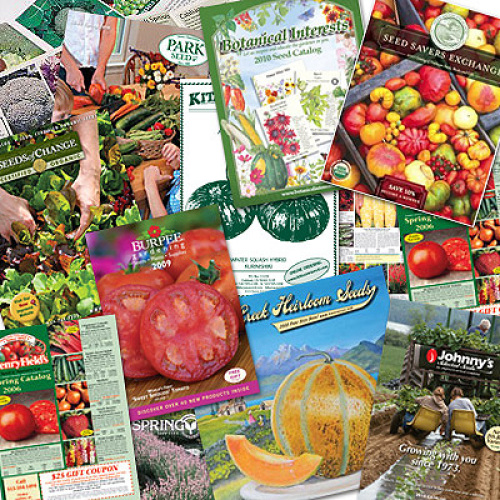 As I was flipping my calendars from October to November, the thought occurred to me that I needed to start choosing my crops and varieties for next year's garden. Or should I say this year? Let me explain.
One of the staple crops in my Victory Garden are peppers. If you start them yourself from seed, you need a minimum of 8 to 10 weeks for them to reach full transplant size. Down here in North Texas, where mid-March is the linchpin of the early growing season, that means you are actually starting next year's garden in late December (at least unofficially). How's that for an early Christmas gift!
My point? I need to get cracking and make my selections. That means getting my garden porn… I mean, seed catalogs ordered. I can start by reviewing the ones from this year, but to take advantage of new varieties and information, I need to stay current.
As I was surfing around, I immediately noticed that online seed suppliers aren't just about ordering seeds, plants and supplies. They have become an outstanding (and unexpected) source of information. Tips, videos, newsletters, blogs and other items are absolutely free, regardless of whether or not you become a customer. For example, Johnny's Selected Seeds has a calculator to determine how many seeds or plants you need… sweet! Not to mention the beautiful catalog from Baker Creek that deserves a spot on your coffee table.
Viewing all of the selections online is great and immediate, but if you have the time, then nothing beats being able to plan your garden during the cold months with your favorite easy chair, beverage of choice, and a handful of freshly printed catalogs.
So, allow me to "put a dollar in the tip jar" and kick off your seed search. The following is an alphabetized list of seed companies and their URLs. I can't list 'em all, but most of the heavyweights are here. Get ordering!