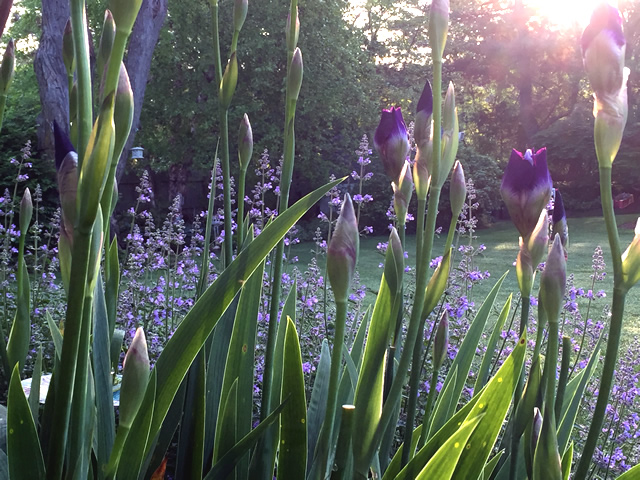 Sharon has come a long way, and should be proud of the progress she's made with her garden.
"My name is Sharon Goetchius and I live in Stony Brook, New York. Drooling over all the magnificent pictures you posted each day, I've decided to submit mine. I live and breath gardening and I still can't believe that I've been able to create all of this. I still remember TRYING to prepare my first bed, when we bought our house 13 years ago. I think it took me an hour and a half to dig a hole, big enough for one tiny plant! We had so much clay in our soil. Now I can't even FIND a place to dig! When I do lift that shovel, just to change the scenery, it's so much easier! All that compost I've made (which makes my plants sometimes look like they're on steroids) certainly has paid off. Whenever I get the chance to just sit back and take it all in, usually with a glass of wine at dinner time, I still say the same thing, "I absolutely can't believe that I've created all this!" And, then, I usually turn to my husband and say, "Remember that first hole?!" Just for extra measure I've included a picture of the yarn balls I made to finish off the ends of my garden stakes. You see I'm also a knitter and had to incorporate that into my garden, of course!"
Have a garden you'd like to share? Email 5-10 photos and a brief story about your garden to [email protected]. Please include where you are located!
Have a mobile phone? Tag your photos on Instagram or Twitter with #FineGardening!
You don't have to be a professional garden photographer – check out our garden photography tips!
Do you receive the GPOD by email yet? Sign up here.
Follow us: @finegardening on Twitter | FineGardeningMagazine on Facebook | @finegardening on Instagram