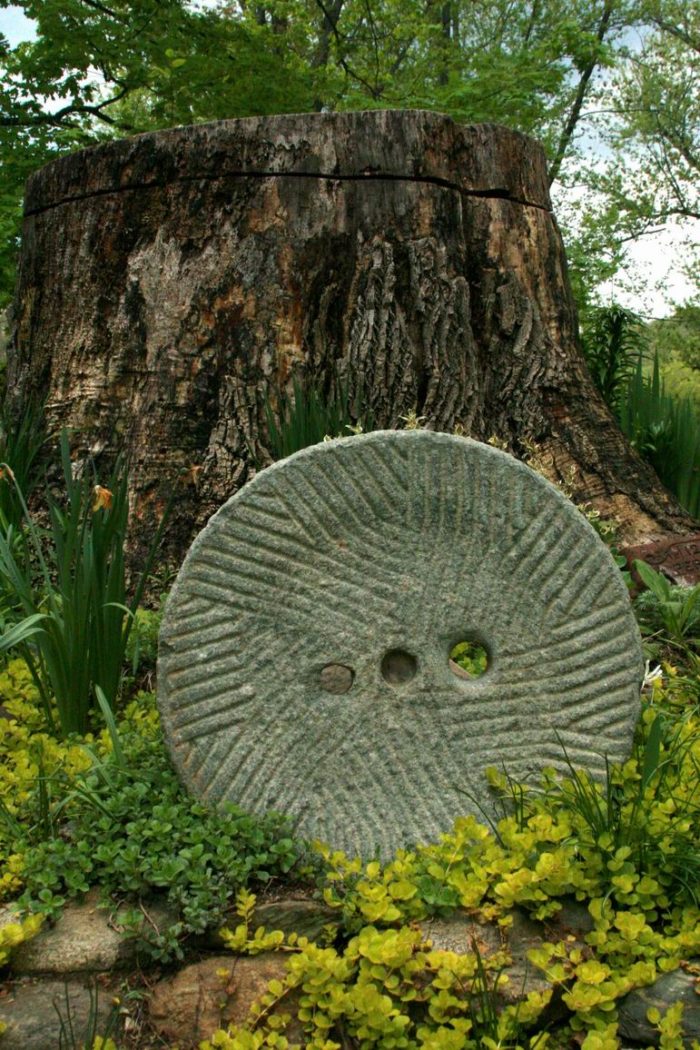 Several years ago my neighbors and friends Laura and Bruce had an absolutely MONSTER dead tree taken down in their back yard at the end of their driveway. Seriously, this thing was huge. Luckily, they were able to drop it over a wooded bank beyond the yard, and we've been canibalizing it for bonfires ever since. However, the massive stump remains, and it's the first thing they see when they pull into their driveway each evening. There's no way they can have the stump removed, so Laura decided that, rather than try to hide the stump, she's start embellishing it.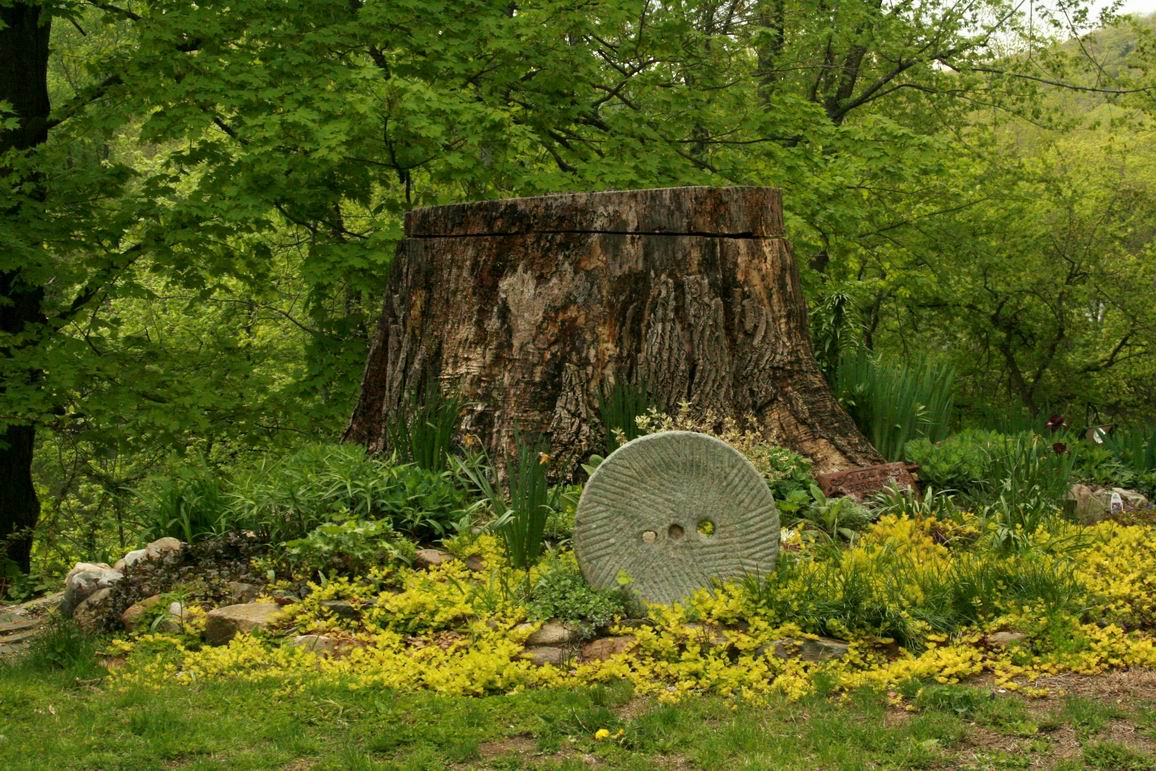 It's become an ever-evolving little garden where she pops in little perennials and bulbs she picks up throughout the season, and a place to display a few relics she's picked up on her frequent trips to our amazing local antique flea market, the Elephant's Trunk. Now, instead of a massive reminder of a dead tree, they see an antique millstone framed by an impressive natural statement and subtly charming little plants.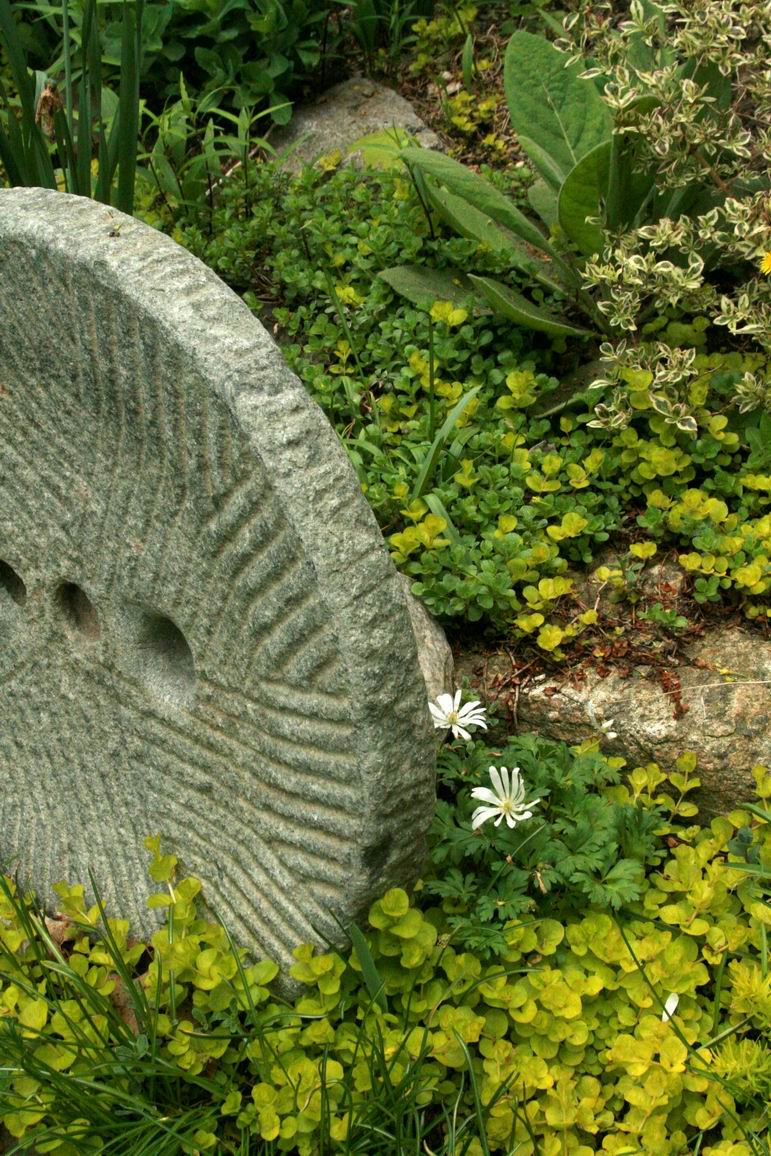 These photos were taken last week, in mid-May. It just keeps getting better and better as the season progresses. **Be sure to click on all the photos on the left!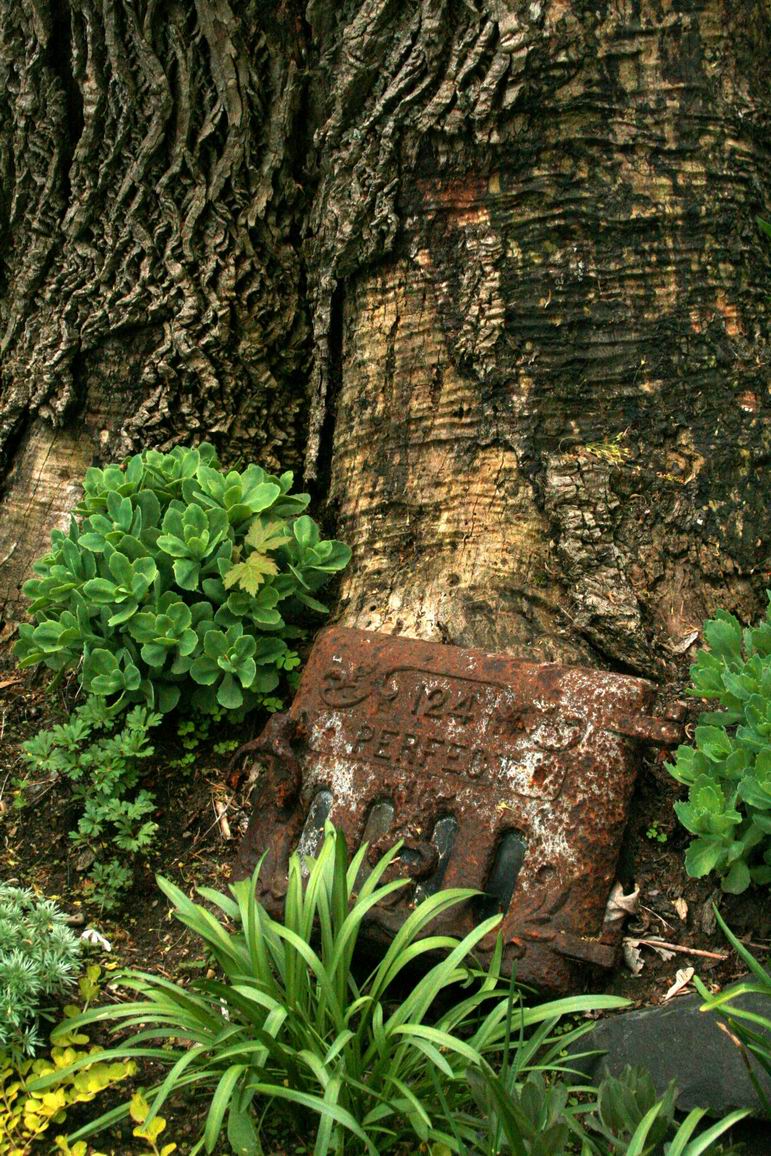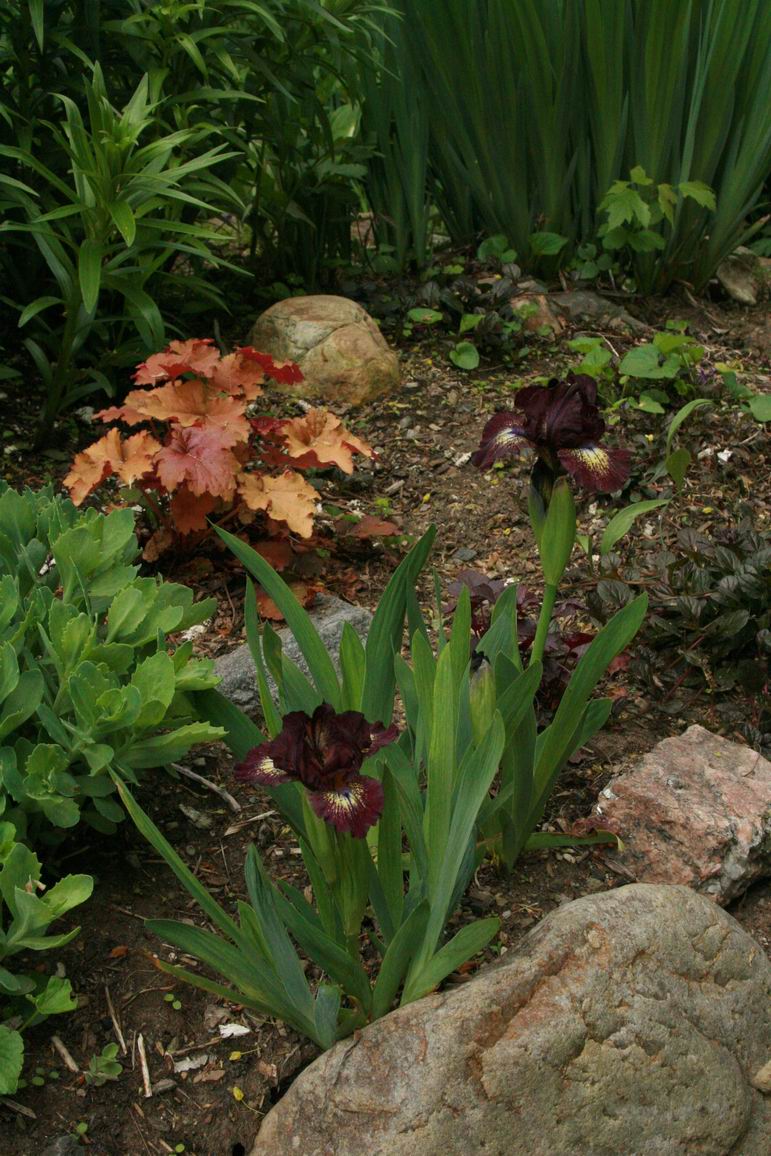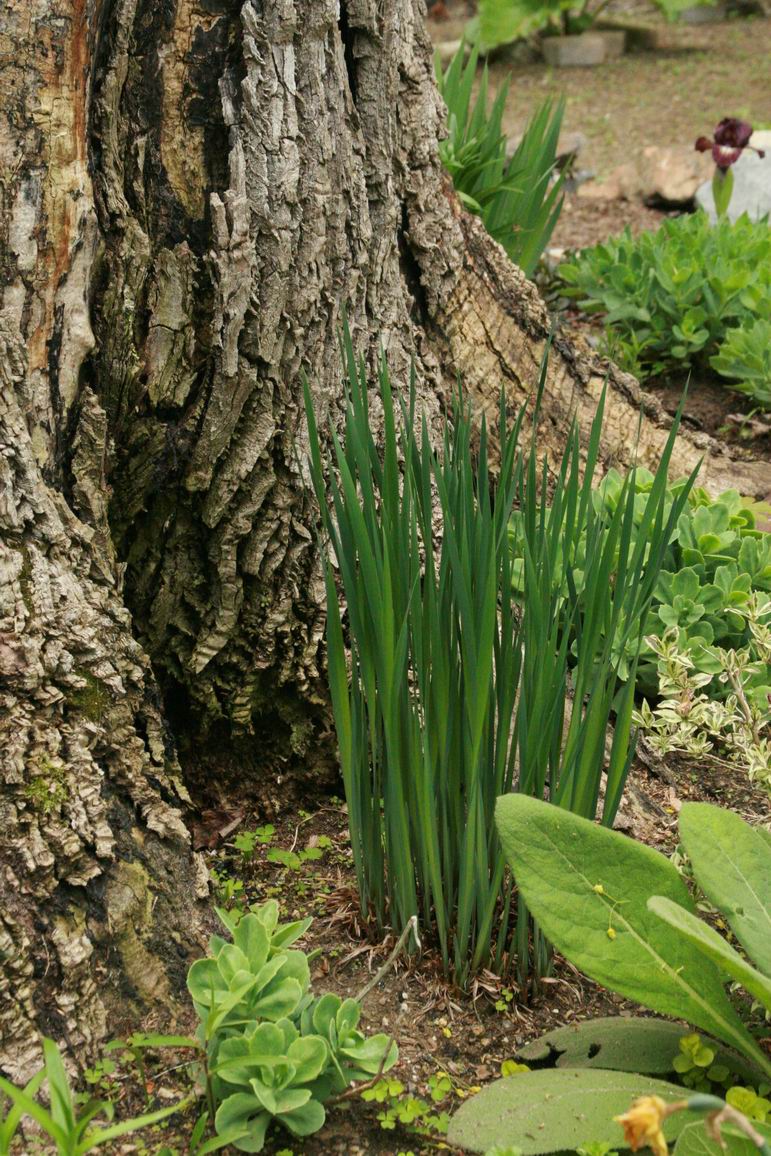 Welcome to the Fine Gardening GARDEN PHOTO OF THE DAY blog! Every weekday we post a new photo of a great garden, a spectacular plant, a stunning plant combination, or any number of other subjects. Think of it as your morning jolt of green.
Sign up to get new posts delivered to your inbox each morning so you'll always remember to take a look, or subscribe to our RSS feed. We look forward to sharing our garden travels with you.
READER PHOTOS: We love featuring your photos, too. If you think you have a photo that we should share on the Garden Photo of the day, email us. Send hi-res images if possible. We'll only respond if we plan to use your photo.