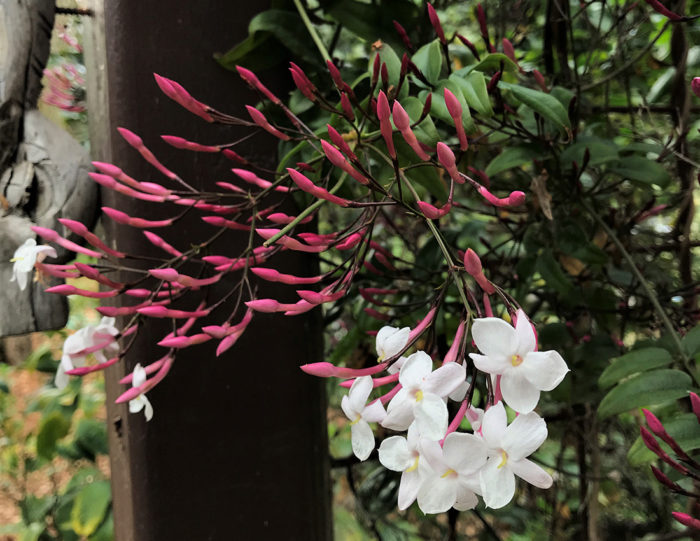 For the plant lover, fragrance enhances the gardening experience, adding an almost magical layer to the beauty of a plant and an intangible dimension to the garden's design. Fragrance can be fleeting, but it can also call up long-lost memories and feelings, improve moods, and enhance mental well-being.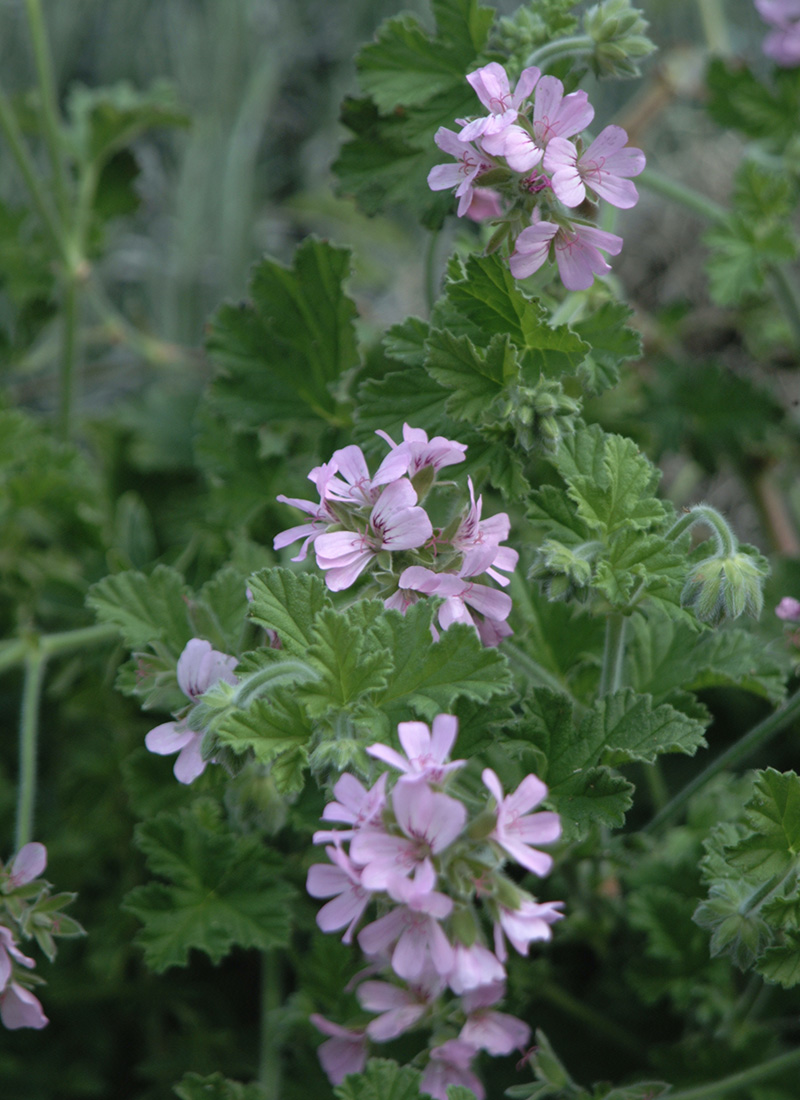 Not all fragrant plants get their heady scents from their blooms. Fragrant foliage also holds a valued place in the garden. A sunny walkway edged with chaparral sage (Salvia clevelandii, Zones 8–11) or scented geraniums (Pelargonium spp. and cvs., Zones 9–11) is a delight to stroll through on a warm summer's day, with sweet woodruff (Galium odoratum, Zones 4–9) and its fragrance of fresh-mown hay the perfect choice for shadier garden paths.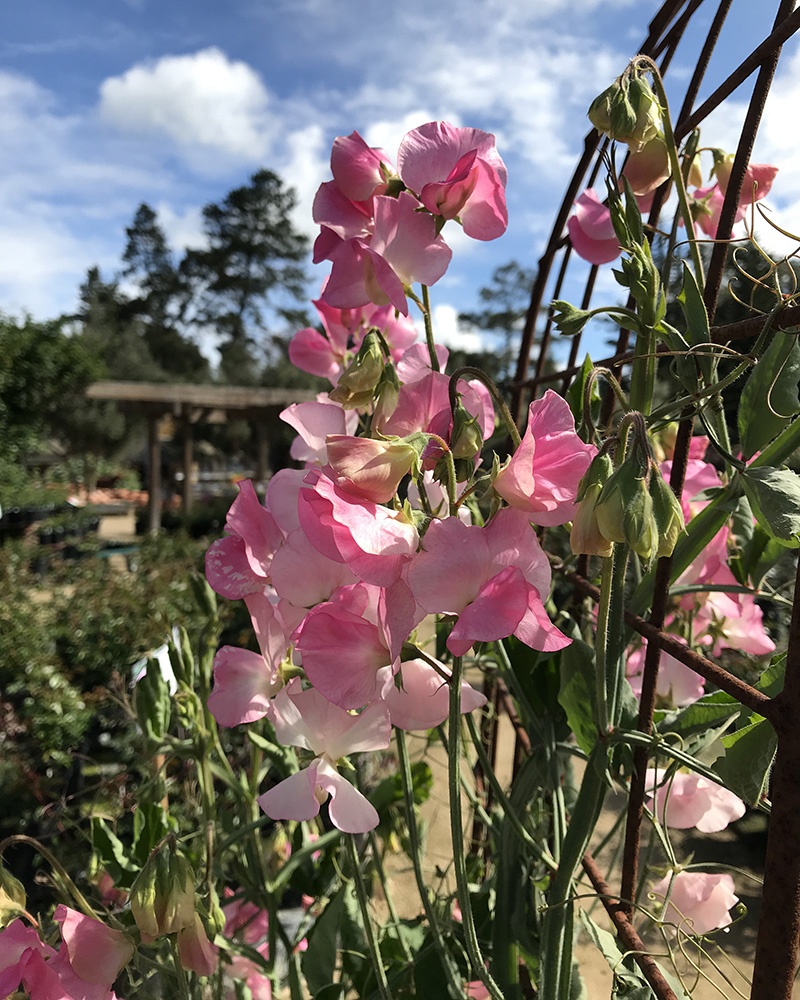 Scented blooms are doubly appealing, delighting us with their fragrance and their appearance. The charm of an arbor covered with old-fashioned sweet peas (Lathyrus odoratus, annual) is irresistible. When cut and brought indoors, a ruffled bouquet of these colorful blooms can perfume an entire room!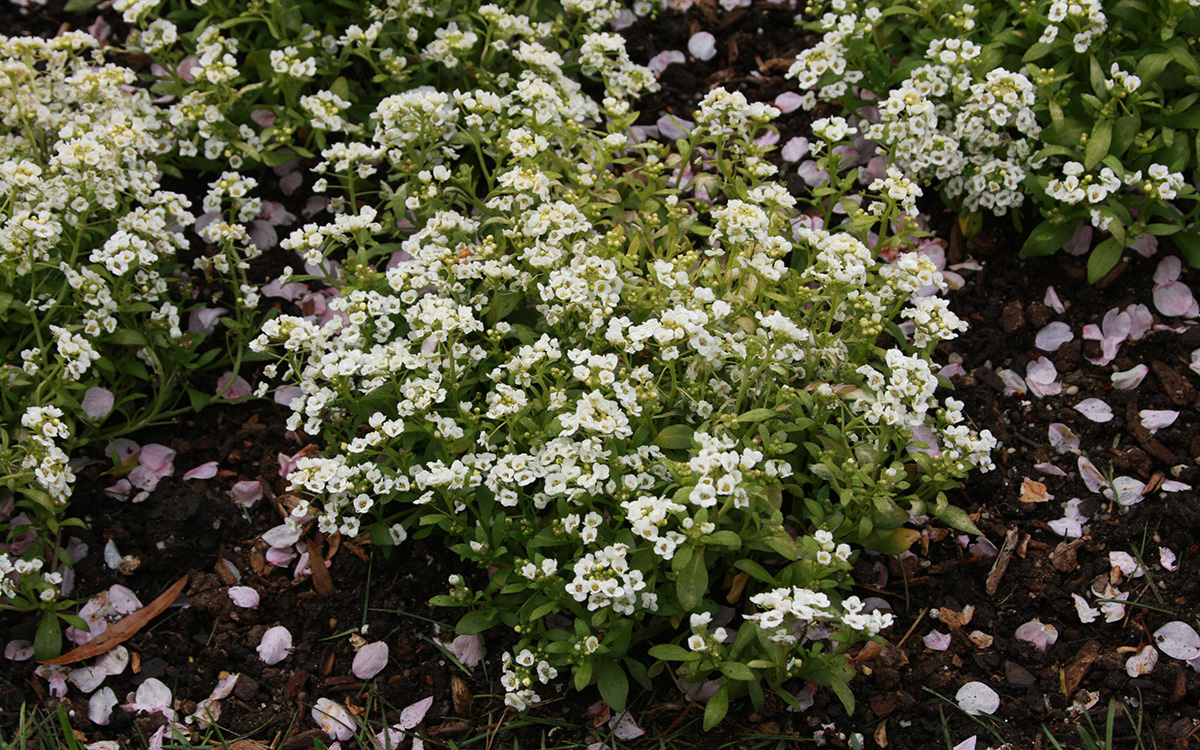 Decorate your patio with well-placed containers filled with honey-scented sweet alyssum (Lobularia maritima, annual), spicy-smelling cottage pinks (Dianthus plumarius, Zones 3–9), or flowering tobacco (Nicotiana langsdorffii, annual) for an extra heady evening perfume.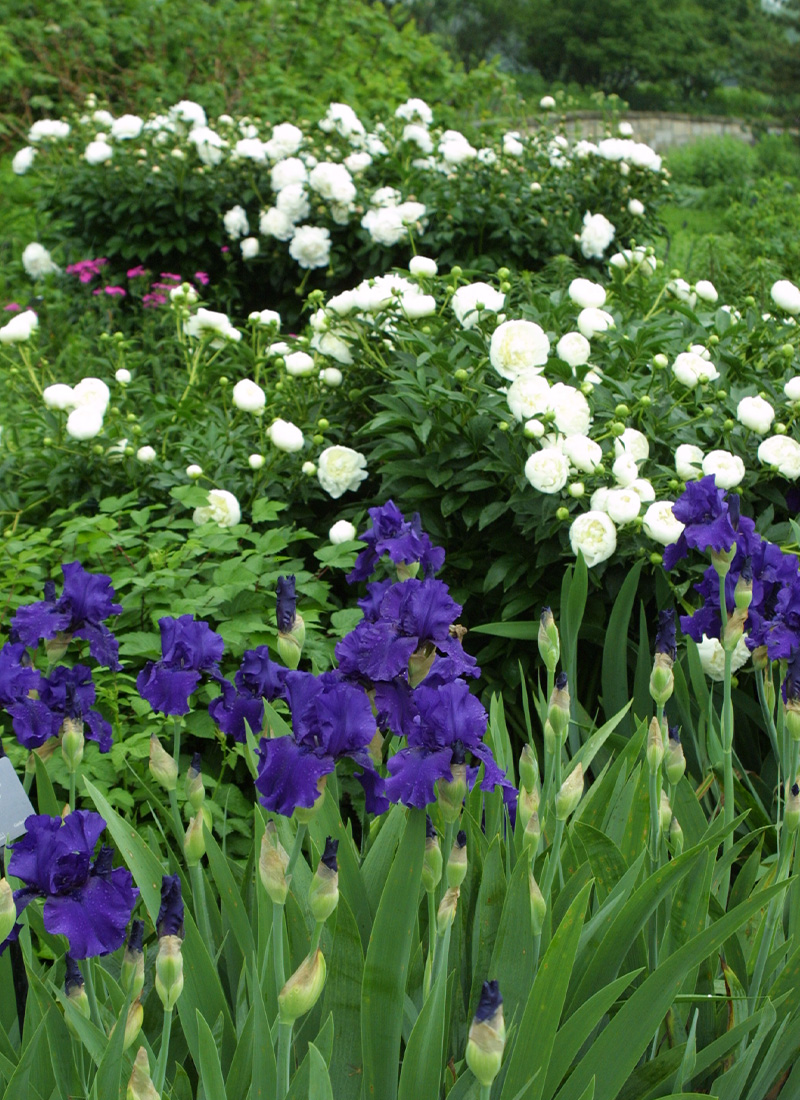 The experience of smell is personal, so when you're designing for fragrance in your own garden, choose a fragrance that appeals to you, evokes fond memories, and lift your spirits. I love my wisteria (Wisteria spp. and cvs., Zones 5–9) and peonies (Paeonia spp. and cvs., Zones 3–8), and I'm surprised every year by the amazingly sweet scent of my 'Marjorie Channon' kohuhu (Pittosporum tenuifolium 'Marjorie Channon', Zones 8–11). However, I absolutely adore the fragrances of the four plants described below.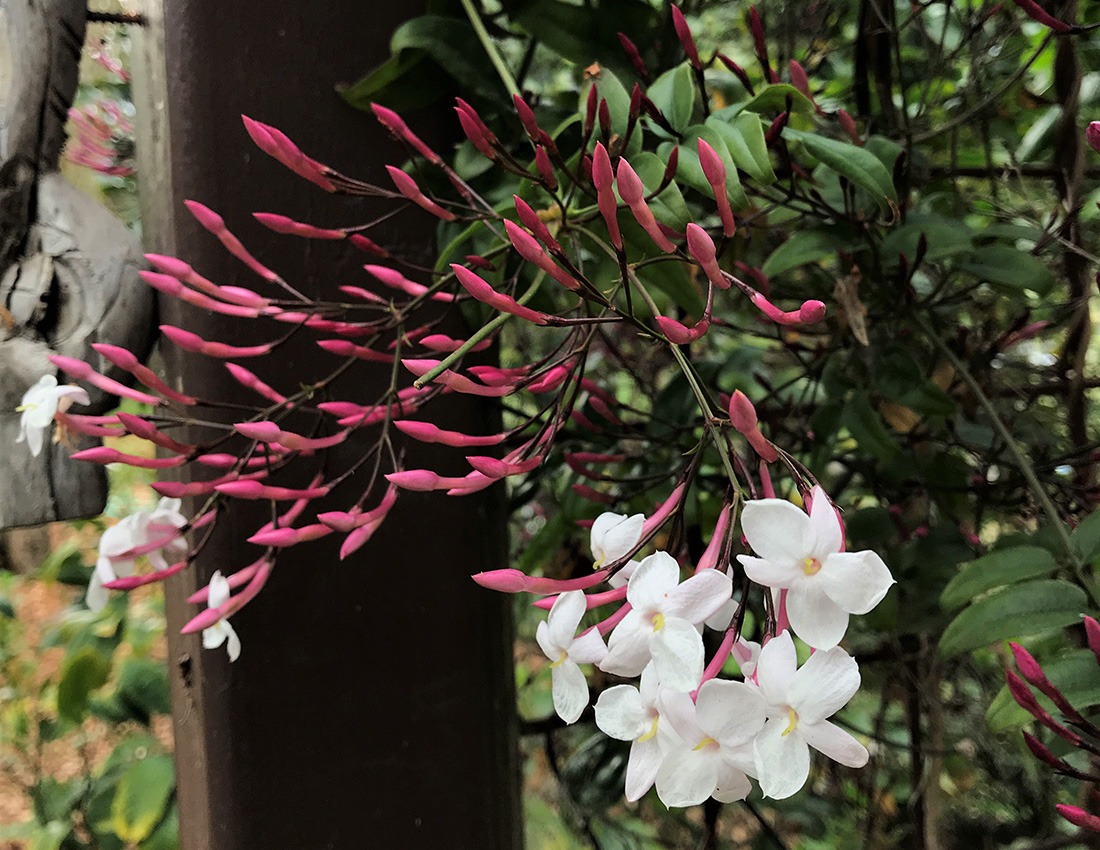 'Pepita' pink jasmine
A charming newer introduction known for its well-behaved growth habit (a tidy 10 to 15 feet high and wide) 'Pepita' pink jasmine (Jasminum polyanthum 'Pepita', Zones 8–11) has dark rosy-pink flower buds that open up to sparkling white, inch-long, deliciously fragrant blooms in early spring. Dense, purple-tinted deep green foliage makes the perfect backdrop to these flowers. Despite its almost delicate appearance, this vigorous evergreen vine is easy to care for and fast-growing, quickly covering an obelisk, arbor, trellis, or fence. A hummingbird favorite, and not at all fussy about soil, 'Pepita' grows well in full sun to partial shade with minimal water needs once established.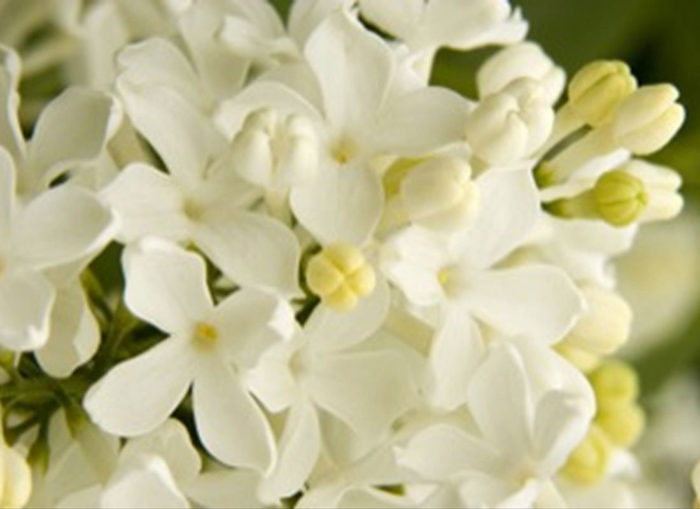 'Angel White' lilac
This charming lilac is one of the best lilacs for warm winter areas, requiring minimal winter chill yet still producing a spectacular late-spring display of huge, elongated clusters of fragrant, pure white blooms. Reaching 12 feet tall and 10 feet wide, its open-branched, upright form lends itself to training into a small accent tree, but 'Angel White' lilac (Syringa vulgaris 'Angel White', Zones 3-8) will work equally well shaped into a hedge or used as a back-of-the-border shrub. For best results, plant it in full sun or partial shade in rich, well-drained soil. Be sure to water regularly and prune directly after flowering if needed.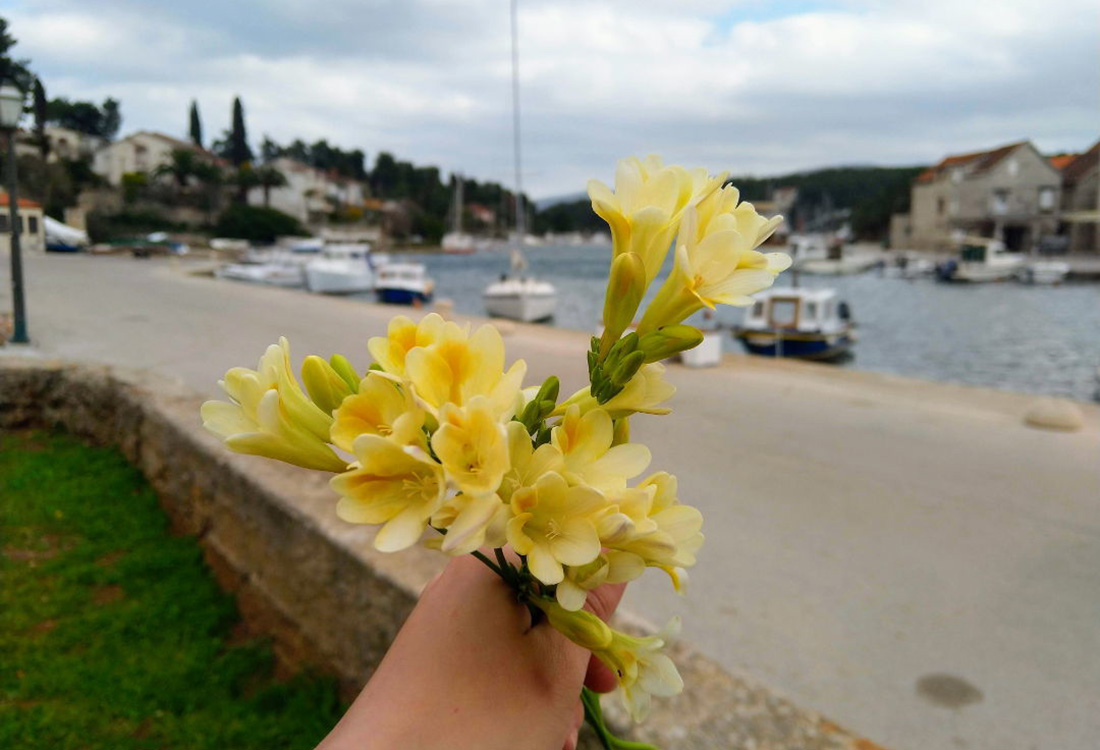 Freesia
Freesias (Freesia spp. and cvs., Zones 9–10) are one of the world's most popular cut flowers, adored for their vivid colors, long vase life, and rich, sweet perfume. They're as lovely in the garden as they are indoors, with each graceful stem bearing six to 12 trumpet-shaped blooms. Available in single or double form and in a wide range of colors including burnt orange (my favorite), this South African native will happily self-seed and naturalize in warm winter areas. Not fussy about soil or water, freesias grow best in full sun to partial shade. For a truly spectacular and almost intoxicating springtime display, plant multiple groupings throughout your garden with 6 to 10 corms per group positioned 1 to 2 inches apart. In Zones 4–8, be sure to dig your freesia corms up when the narrow-bladed green foliage completely fades and dies back in fall, and store them in a cool, dry location over winter for replanting the following spring.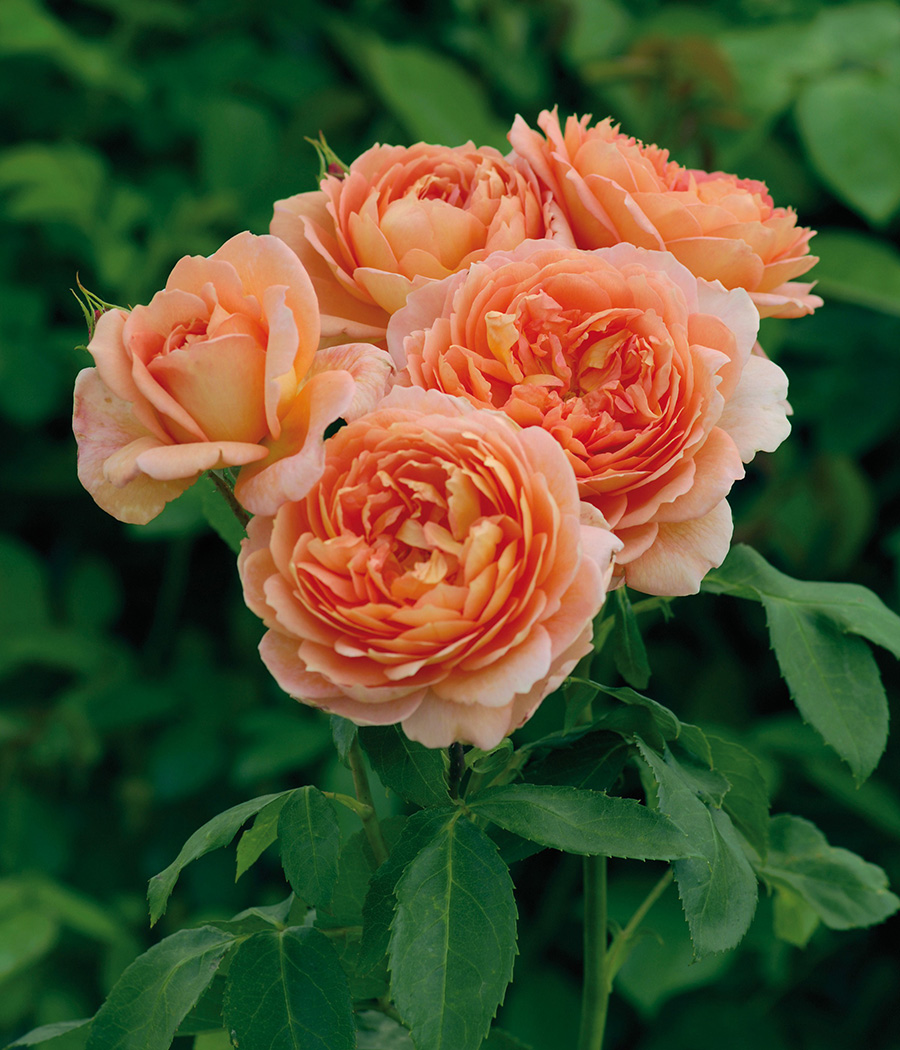 'Carding Mill' English rose
A stunning choice for the back of the perennial border or large patio container, 'Carding Mill' rose (Rosa 'Carding Mill', Zones 5–11) is a spectacular addition to any summer bouquet. It's disease resistant, a vigorous grower, and a reliable repeat bloomer, performing especially well in warmer regions of Northern California. Rosebuds of tightly furled, peach-colored petals with a soft yellow reverse open to large, apricot-colored cupped blossoms. Blessed with an intense, fruity-myrrh fragrance, the old-fashioned-looking flowers have a slightly nodding habit and are carried on straight, sturdy stems over glossy, deep green foliage. Reaching 4 to 5 feet high and 3 feet wide, this lovely rose prefers full sun, rich, well-drained soil, and regular irrigation during the dry summer months.
—Fionuala Campion is the owner and manager of Cottage Gardens of Petaluma in Petaluma, California.