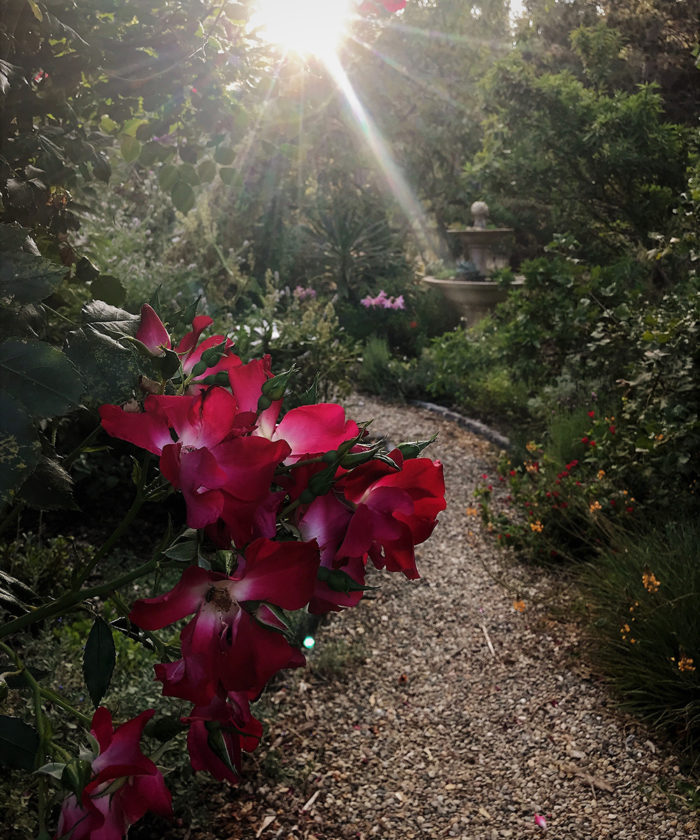 After a hectic day's work, a gardener unwinds quickest with a relaxing visit to the garden. We stroll pathways, peruse perennial borders, and perhaps harvest veggies or blooms to bring indoors. Or we may simply sit still in a favorite spot, gathering thoughts while appreciating the surrounding beauty as the sun sets and the almost magical glow of twilight arrives. Why not banish the day's stresses even further by incorporating some natural aromatherapy into your garden's design? Surround yourself with the sweet and varied scents of plants that give off fragrance in the evenings. Evening primrose (Oenethera spp. and cvs., Zones 3–9), sweet rocket (Hesperalis matronalis, Zones 3–8), flowering tobacco (Nicotiana spp. and cvs., Zones 10–11), and four o'clocks (Mirabilis jalapa, Zones 9–11) are all wonderfully fragrant and deserve a mention, but the following four picks are my favorite, lesser-known plants for evening fragrance.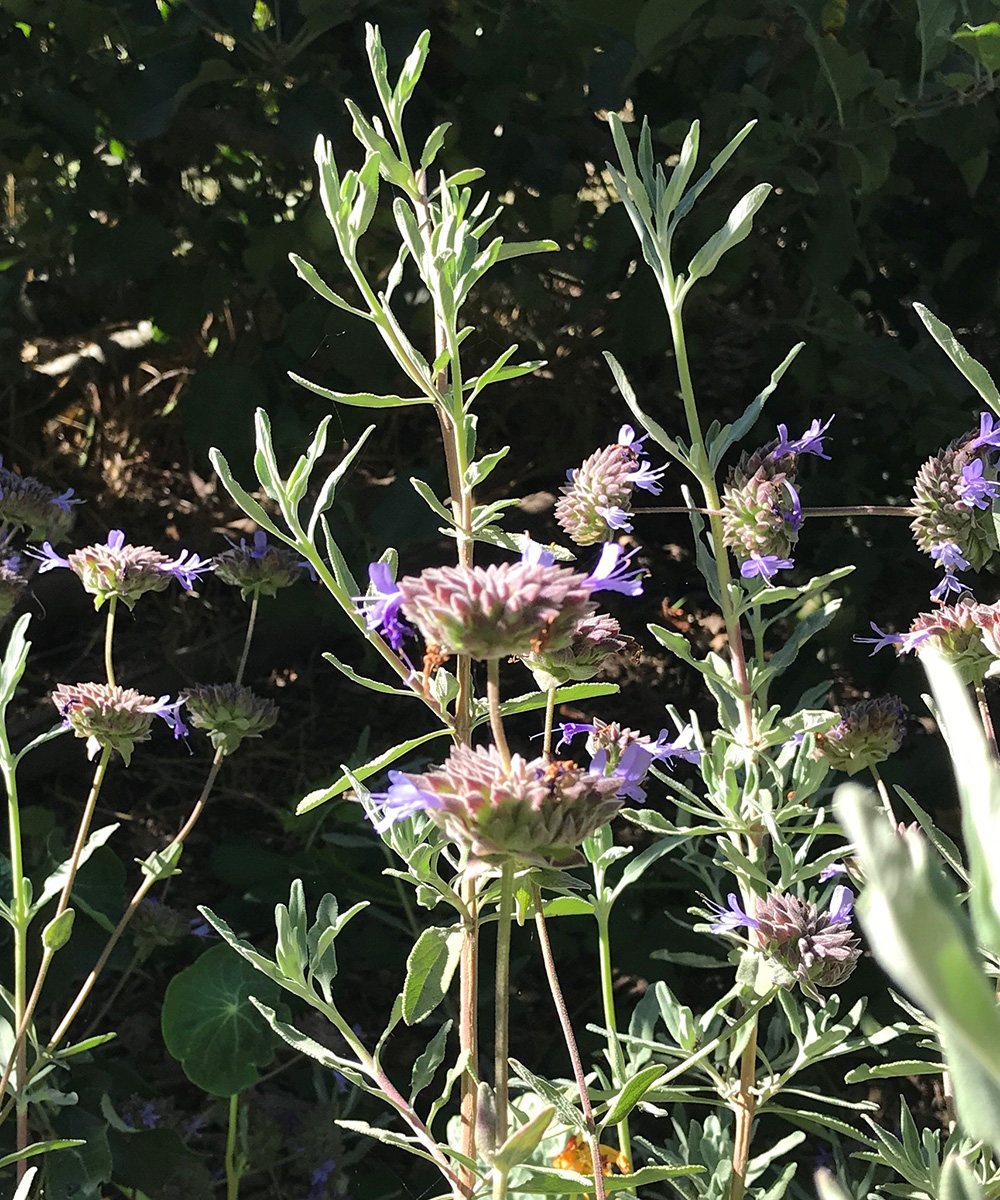 'Pozo Blue' sage
Salvia leucophylla × clevelandii 'Pozo Blue', Zones 8–10
In bloom or out, 'Pozo Blue' sage is a fabulous addition to the landscape, particularly so when edging a pathway or growing at the back of a sunny perennial border. The evergreen, silvery foliage has a sweet, musky smell. It's topped with bloom spikes bearing perfumed whorls of pale, violet-blue flowers from late spring through summer. Much beloved by pollinators and hummingbirds, this pest-resistant, rugged perennial is also an excellent choice for a habitat garden. 'Pozo Blue' sage is tolerant of all soil types, needs little care and minimal summer water, and will reach 4 feet tall and wide when grown in full sun. Cut back by half in late winter or early spring to refresh.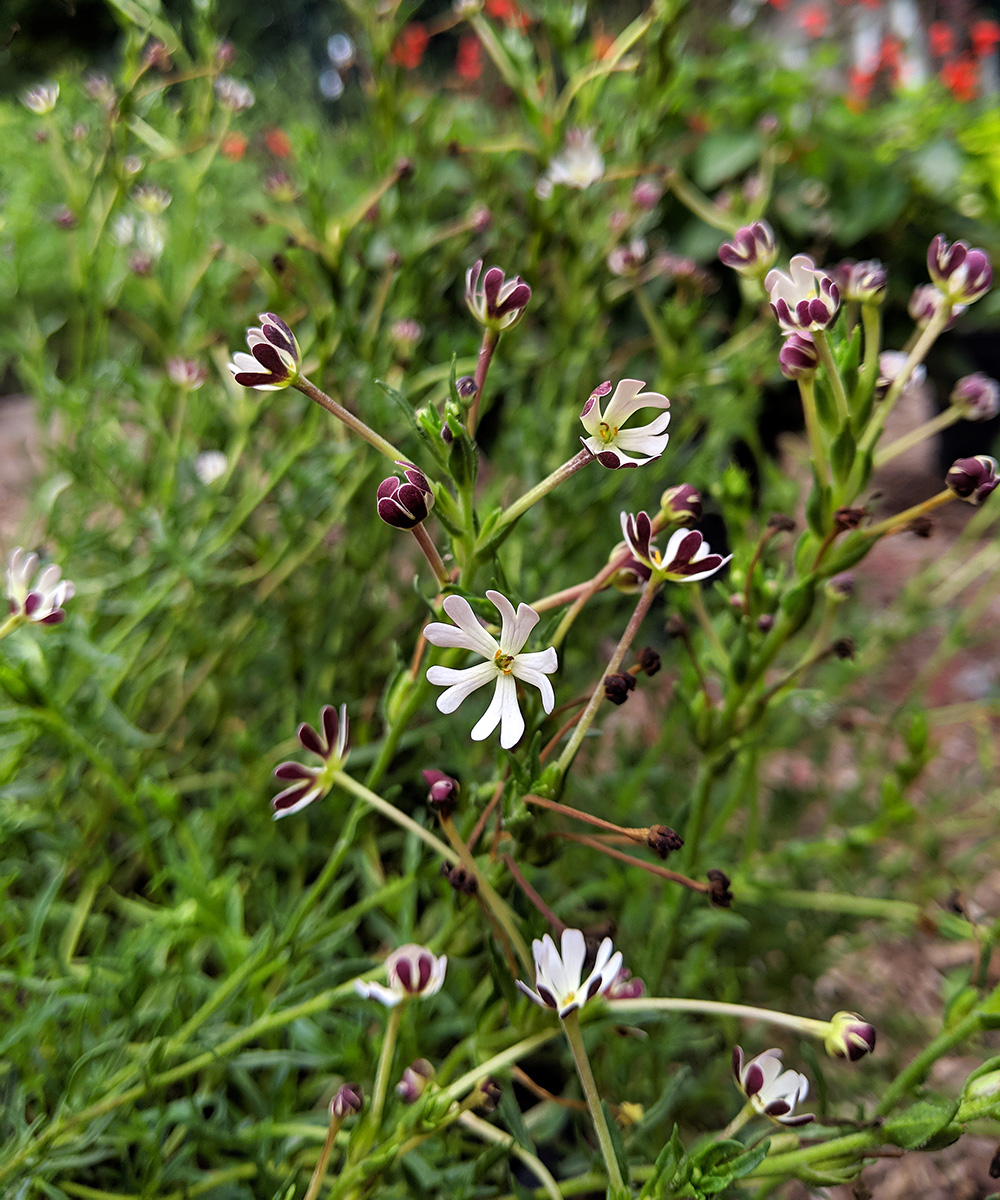 'Midnight Candy' night phlox
Zaluzianskya capensis 'Midnight Candy', Zones 9–11
With a delicious fragrance strongly reminiscent of a warm and honey-drenched vanilla cake, this extraordinary South African native should be planted close to an entryway or bedroom window so that its intoxicating perfume can truly be appreciated. Clusters of dainty maroon-tinted buds adorn deep green, fine-cut foliage in daylight, which open to a shower of perfumed white pinwheel blooms every night from summer through fall. A sun-loving, long-blooming tender perennial, 'Midnight Candy' night phlox is an excellent container candidate. It's best grown in full sun and in rich, well-draining soil with regular water. Shear back to 6 inches after each bloom cycle to encourage repeat blooms.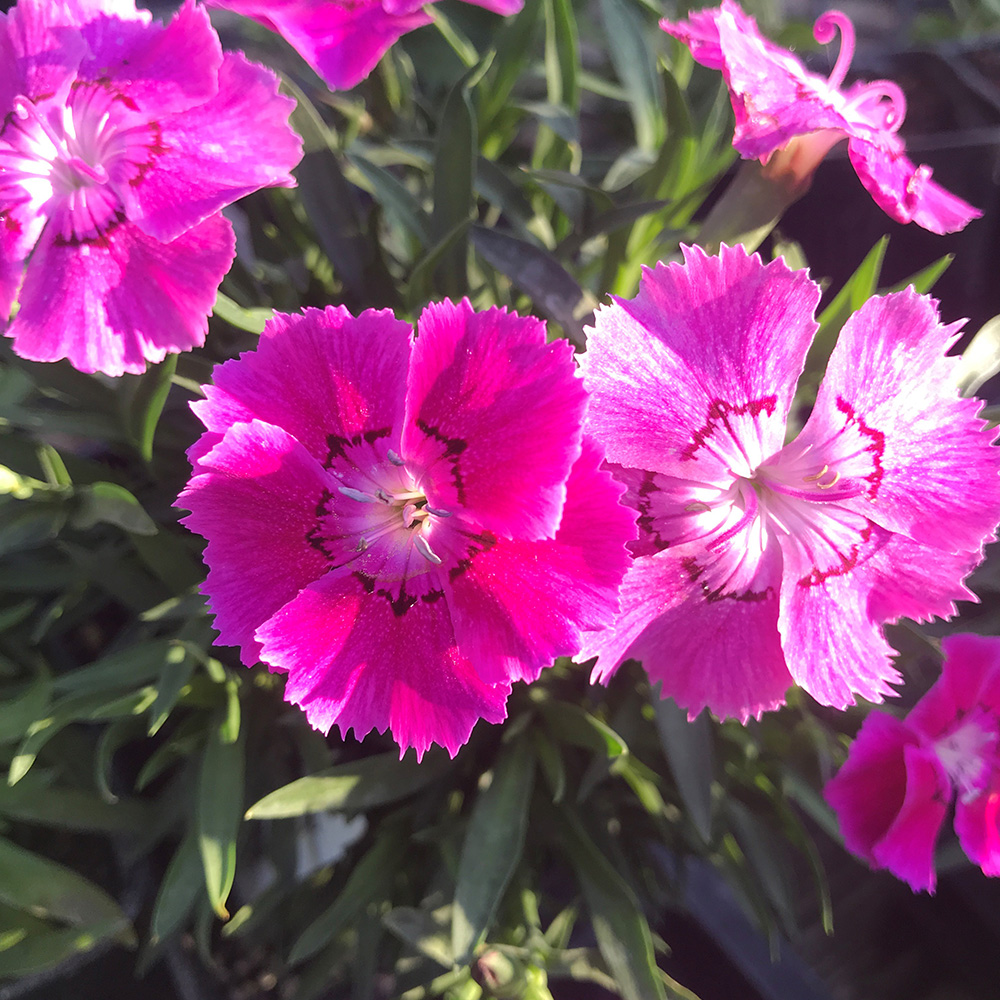 Mountain Frost™ Rose Bouquet dianthus
Dianthus 'KonD1044K2', Zones 5–9
This dianthus is a tough, charming, sun-loving, and petite perennial that blooms abundantly with fragrant, rosy-pink flowers all the way from spring through fall. The tidy evergreen mounds of deep green foliage make the perfect backdrop for the delightfully old-fashioned blooms that emit a powerful, spicy-sweet perfume day and night. Growing 10 to 12 inches tall and wide, it's the perfect choice for edging walkways or filling containers or window boxes—anywhere the fragrance can best be enjoyed. Plant in amended soil, water regularly but lightly, and deadhead occasionally to tidy up.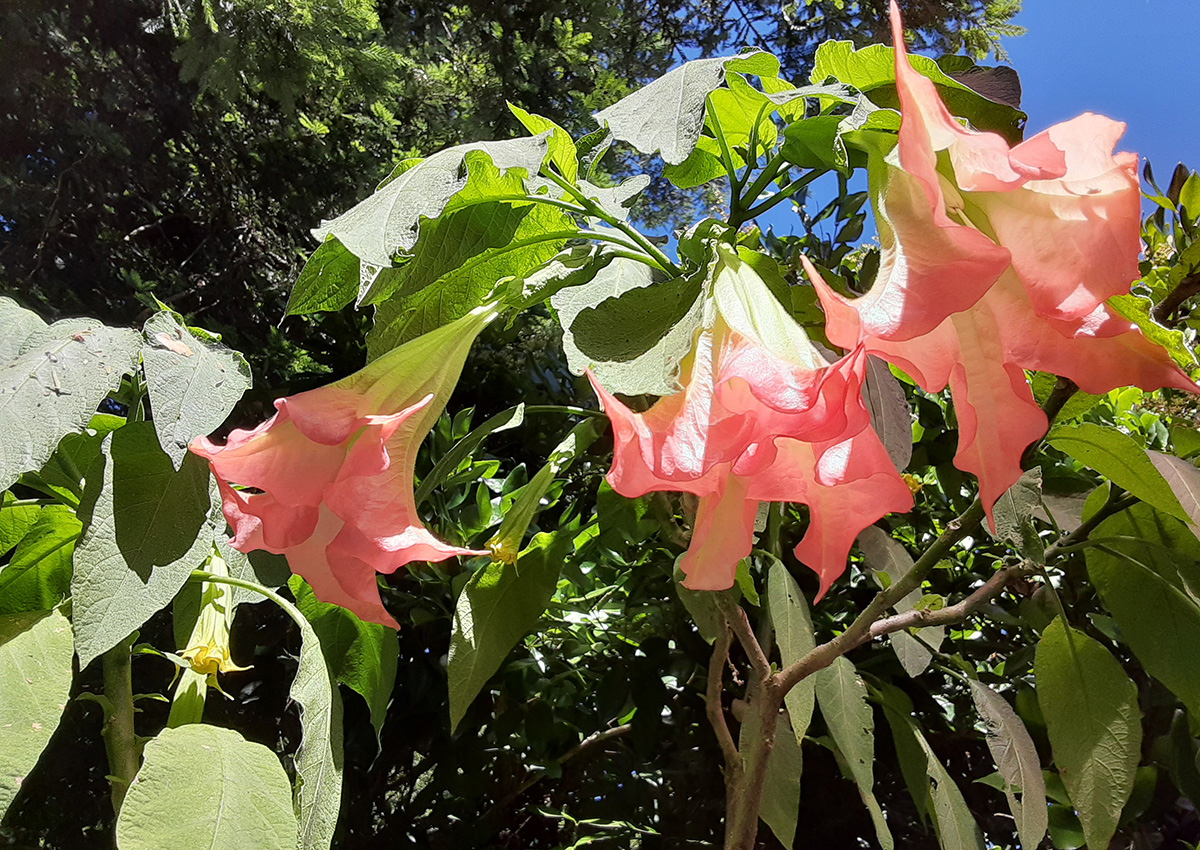 'Peach' angel's trumpet
Brugmansia versicolor 'Peach', Zones 9–11
From Ecuador comes this gorgeous, big-leaved shrub (or small tree) that is positively smothered in pendulous, huge (up to 20 inches long) blooms from late summer through fall. 'Peach' angel's trumpet is divinely fragrant, especially after dark, because it wants to be pollinated by bats! It has a gardenia-like perfume with citrus overtones. This stunner grows 12 to 16 feet tall and 10 to 16 feet wide in the landscape or in a large container, and it prefers afternoon shade in the hottest parts of Northern California. Plant in rich soil, irrigate regularly, and be sure to cut back hard in late winter or early spring for best results.
—Fionuala Campion is the owner and manager of Cottage Gardens of Petaluma in Petaluma, California.