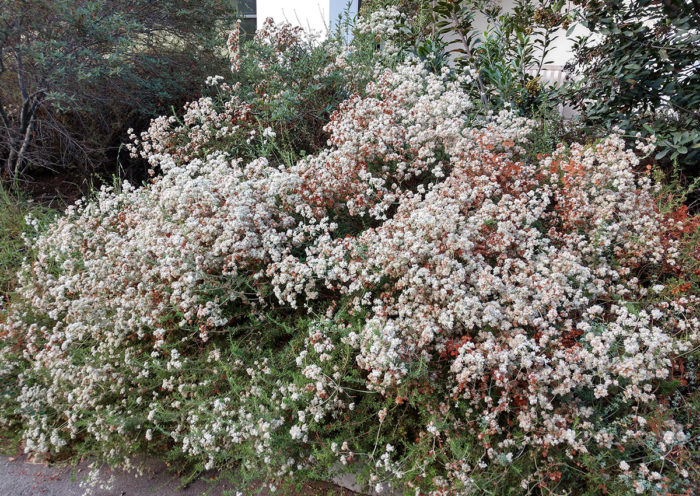 At the beginning of the rainy season, our thoughts in Southern California turn to the foothills and the potential for mudslides. Plants are the solution to keeping our slopes intact. When soil is bare and exposed to the elements, erosion takes place as soil is lost to wind and water. Many California natives survive periods of drought with roots that dive deep in search of water. These root systems, which grip onto soil, help to keep our foothills stable. Branches and foliage also offer coverage from wind and rain. Here are some great picks for slope retention for our climate.
'Pigeon Point' coyote bush
Baccharis pilularis 'Pigeon Point', Zones 5–11
A low ground cover that reaches 1 to 2 feet in height and can spread 8 feet, this plant is tough, tough, tough. It does best in fast-draining soil but is tolerant of most others. It even does well in clay soil. This shrub requires low summer water like many natives and retains a vibrant green color throughout the summer (when many other native plants are looking a little tired). Plant it in full sun for best performance.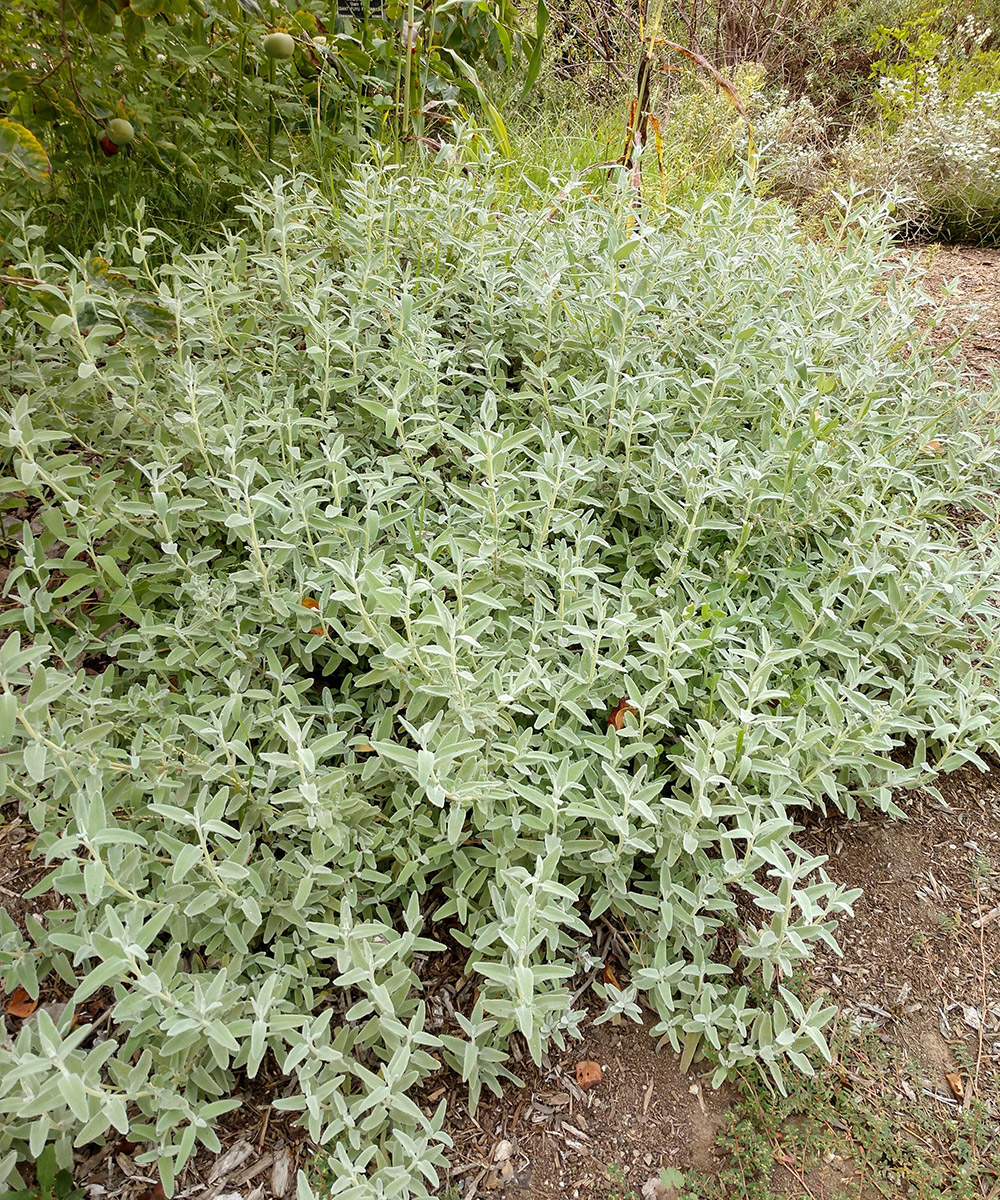 'Point Sal Spreader' purple sage
Salvia leucophylla 'Point Sal Spreader', Zones 8–11
This sage reaches 2½ feet high and spreads to 8 feet. Its spreading habit and low water requirements make it perfect for slopes. The silver foliage provides contrast when paired with 'Pigeon Point' coyote bush or other, greener natives. It has pink and purplish whorled flowers that hummingbirds enjoy. Catch a look at this sage in the evening hours, as the foliage color will glow in the moonlight. Purple sage prefers fast drainage—as most slopes provide—and full sun.
Chapparal yucca
Yucca whipplei (syn. Hesperoyucca whipplei), Zones 8–11
Chapparal yucca, also called our Lord's candle, has a native range that begins in San Francisco and reaches well into Baja. A drive through our mountain ranges and washes will reveal many of these beautifully rosetted plants. This plant is recommended for slopes where people won't be walking, as it is quite sharp. It can reach 2 to 3 feet high and wide and will offer a striking contrast to your other plants. Cream-colored spikes of inflorescences reach high above the rosette when in bloom. The plant's requirements of full sun, low water, and fast drainage make it perfectly suited for slopes.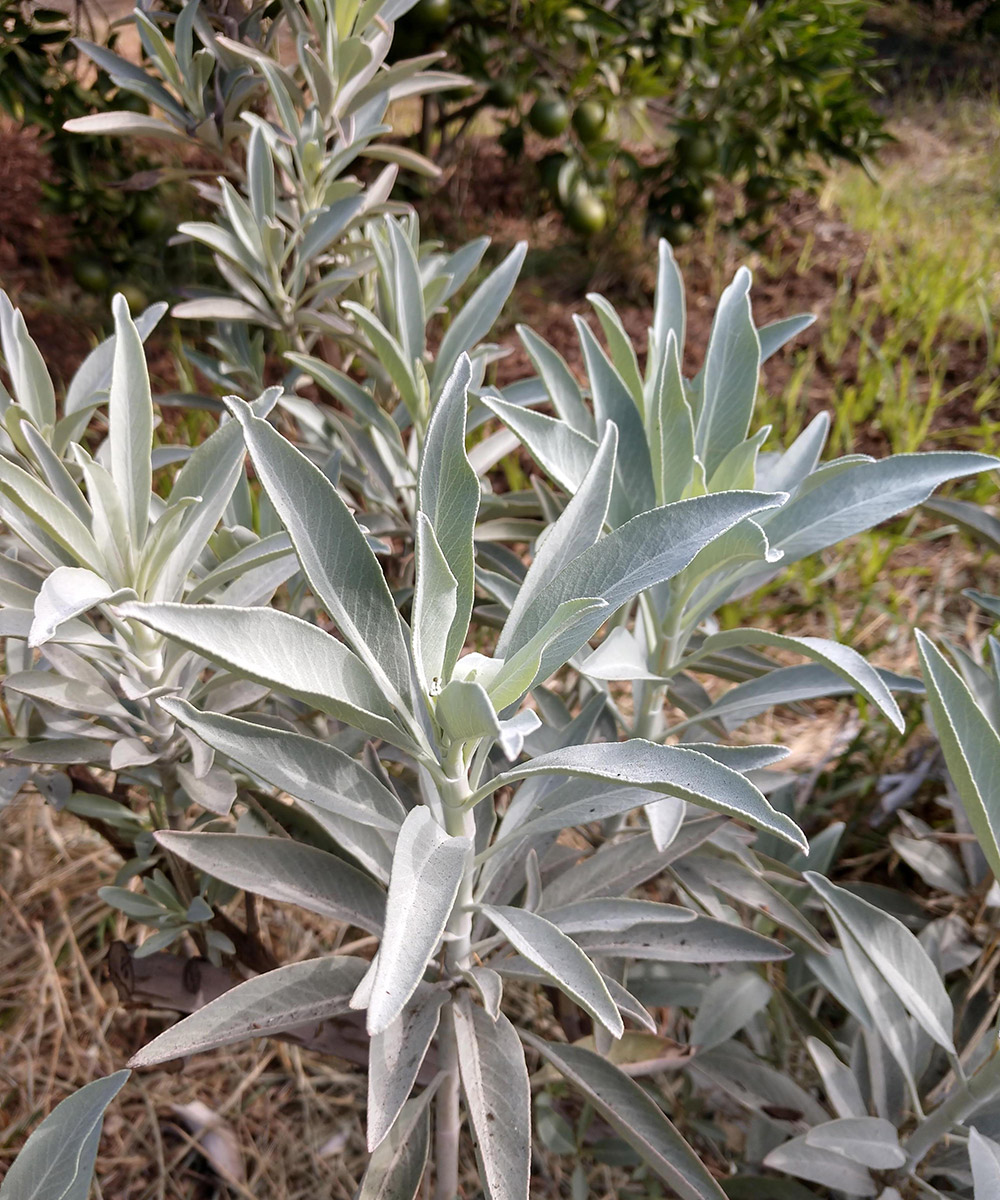 White sage
Salvia apiana, Zones 8–11
Native to coastal sage scrub and chaparral plant communities, this is an essential California shrub for your slope. Its smell is divine, and the foliage color is distinct. While you are looking at purple sage in the moonlight, catch a look at white sage as well. It reaches 4 to 5 feet high and just as wide before bloom. Flower spikes reach above that height in spring and summer. White sage is great for supporting our native bees. It requires full sun, low water, and fast-draining soil.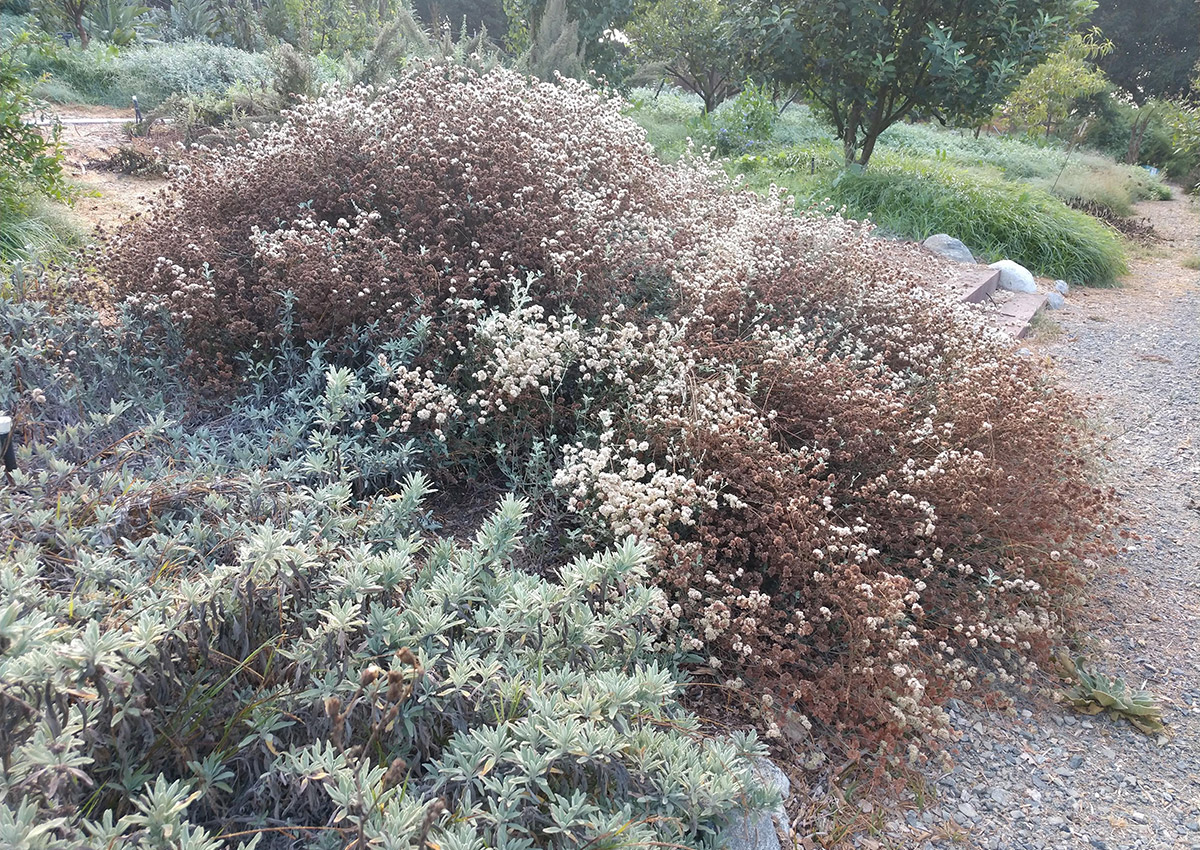 California buckwheat
Eriogonum fasciculatum, Zones 7–11
This hardy shrub is native to our Southern California chaparral plant community. It varies in size depending on cultivar, but you can expect at least 3 feet in height and 5 feet in width. It flowers in clusters in late spring and summer, and butterflies and birds just adore it. The flowers shift from a soft, almost white pink to rust-colored in the fall. California buckwheat does best in full sun and tolerates different soil types.
When planting on your slopes, make sure to create a half-moon-shaped well around the plant on the downside of the slope. This will ensure that water is properly absorbed by your new plant. Remember that while many of these plants are extremely drought tolerant, all will need water during their establishment period. For more recommendations for planting on slopes, check out these articles:
—Cara Hanstein is a head gardener at the Huntington Library, Art Museum, and Botanical Gardens in San Marino, California.