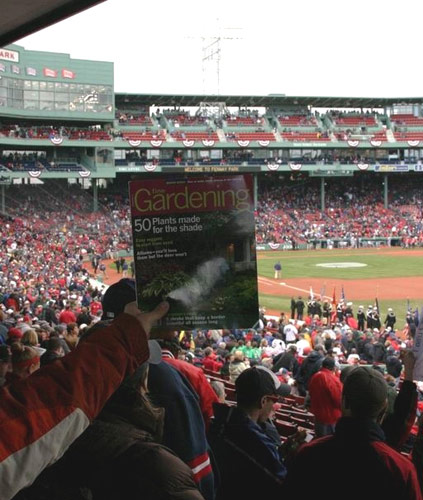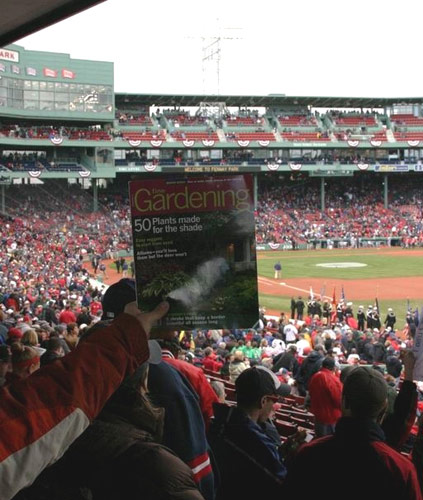 Two things let me know it's spring each year. The first is the witch hazel blooming in my garden. The second is opening day for the Boston Red Sox.
There's not many things I like more than gardening, but the Sox are right up there. So this year, I decided to combine my two loves, and bring Fine Gardening to opening day with me. The game was delayed for 26 hours due to some wild thunderstorms, but once the front moved through, it was time to play ball! I'm pretty sure that Big Papi looked up from the dugout during the third inning and winked when he saw me holding up the latest issue. (Then again something might have just flown into his eye).
But regardless, I'm pretty sure that Fine Gardening's presence at the park led to a Sox victory. I'll have to send the team's management a complimentary subscription…
Where has your Fine Gardening been?