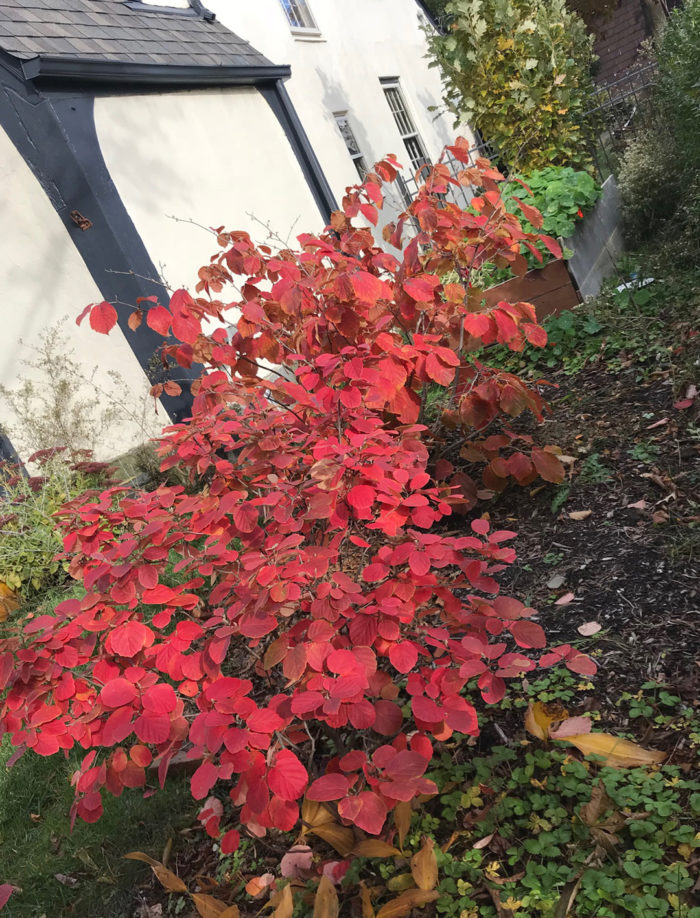 Today's photos come from Wendy Meyer.
I'm a landscape architect who happens to like plants. I grew up in Virginia and Maryland but have lived in Germany, Georgia, Southern California, and Texas, so I've gotten to experiment with a lot of fun plant material over the years. I miss my Yucca rostrata, but on the other hand, I can have lilacs here!
I woke up to snow this morning, so maybe it's too late, but here are some photos of my fall garden in Shaker Heights, Ohio. I moved up here from Texas a couple of years ago, so I have been killing some plants, but learning as I go.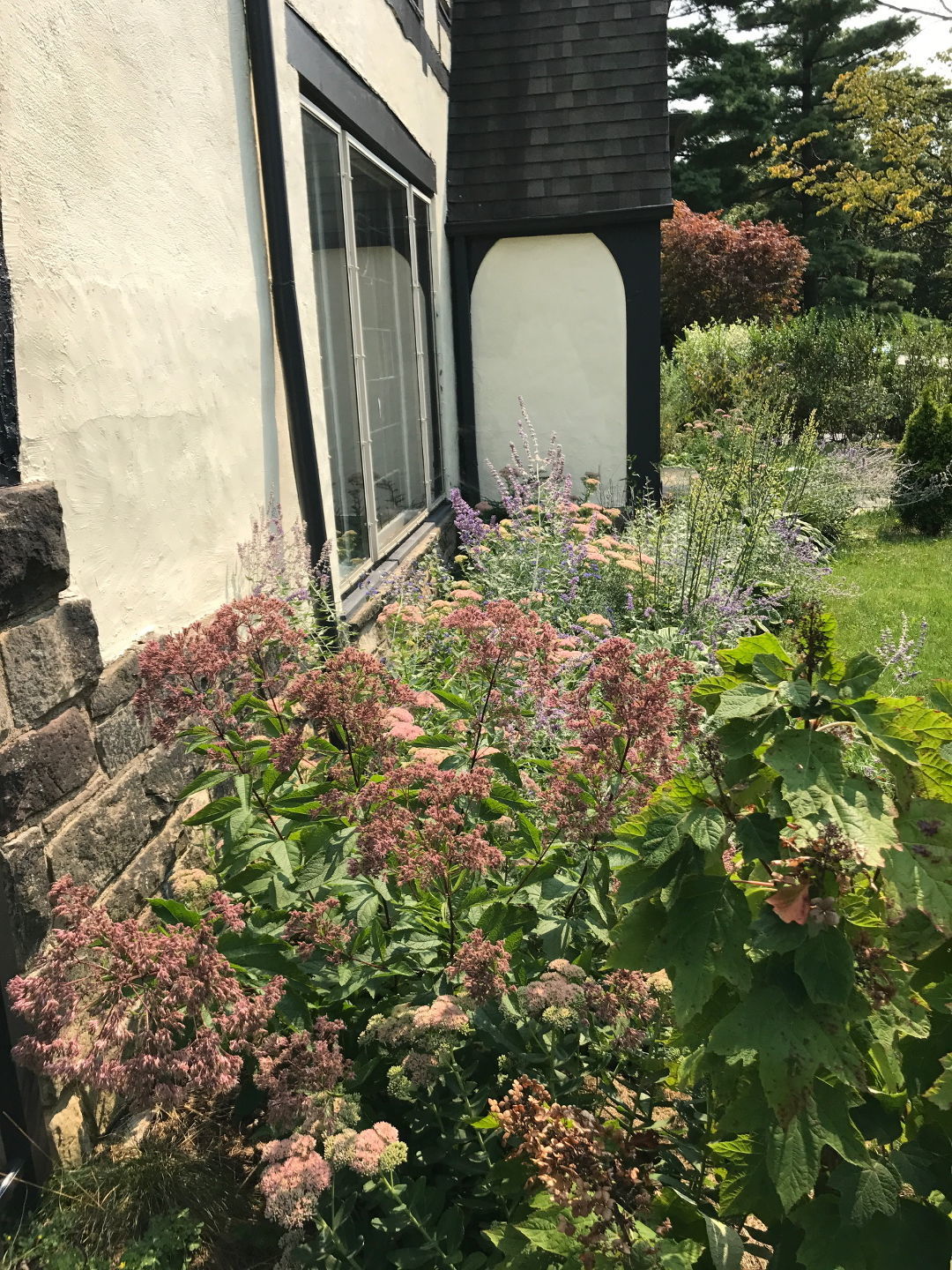 The mixed border was my first experiment. I moved a bunch of plants out of the way of foundation work and pond building, and this is what happened. I added the Joe Pye weed (I think it's Eupatorium dubium 'Little Joe', Zones 3–9) and a caryopteris (Caryopteris × clandonensis, Zones 5–9), but the rest were just tossed there. I figured I'd sort it out later, but then I kind of liked it.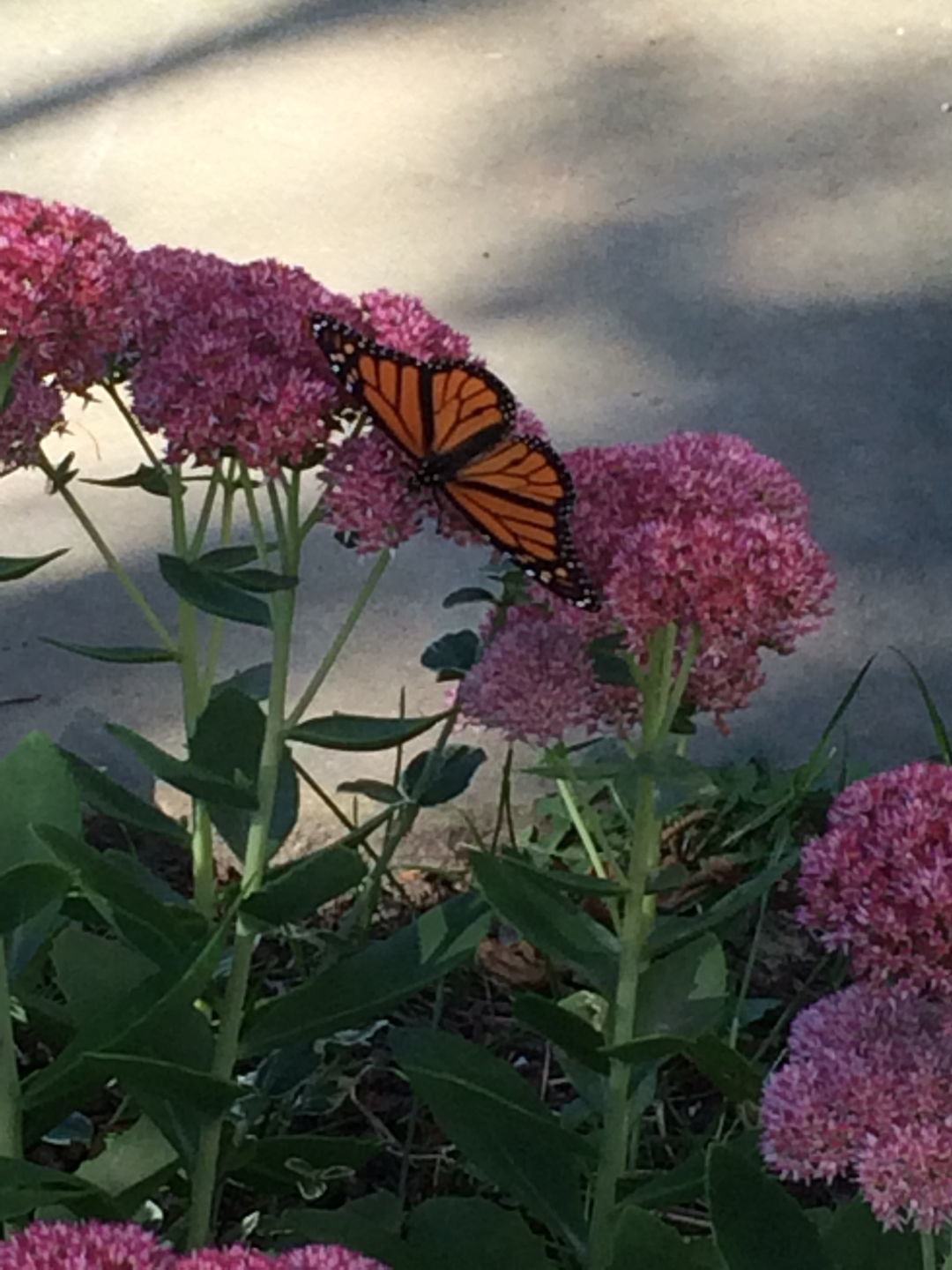 The monarchs like this garden too, although I did not see many this year. This photo is from last year.
The bugbane (Actaea simplex 'Atropurpurea', Zones 4–8) has chocolate-colored lacy foliage in the summer that looks great with the hostas and picks up the leaf color of some of my heucheras. But what surprised me is the scent of the flower spikes—it's amazing! Plus it's 4 feet tall and looks striking with the brick-and-sandstone chimney.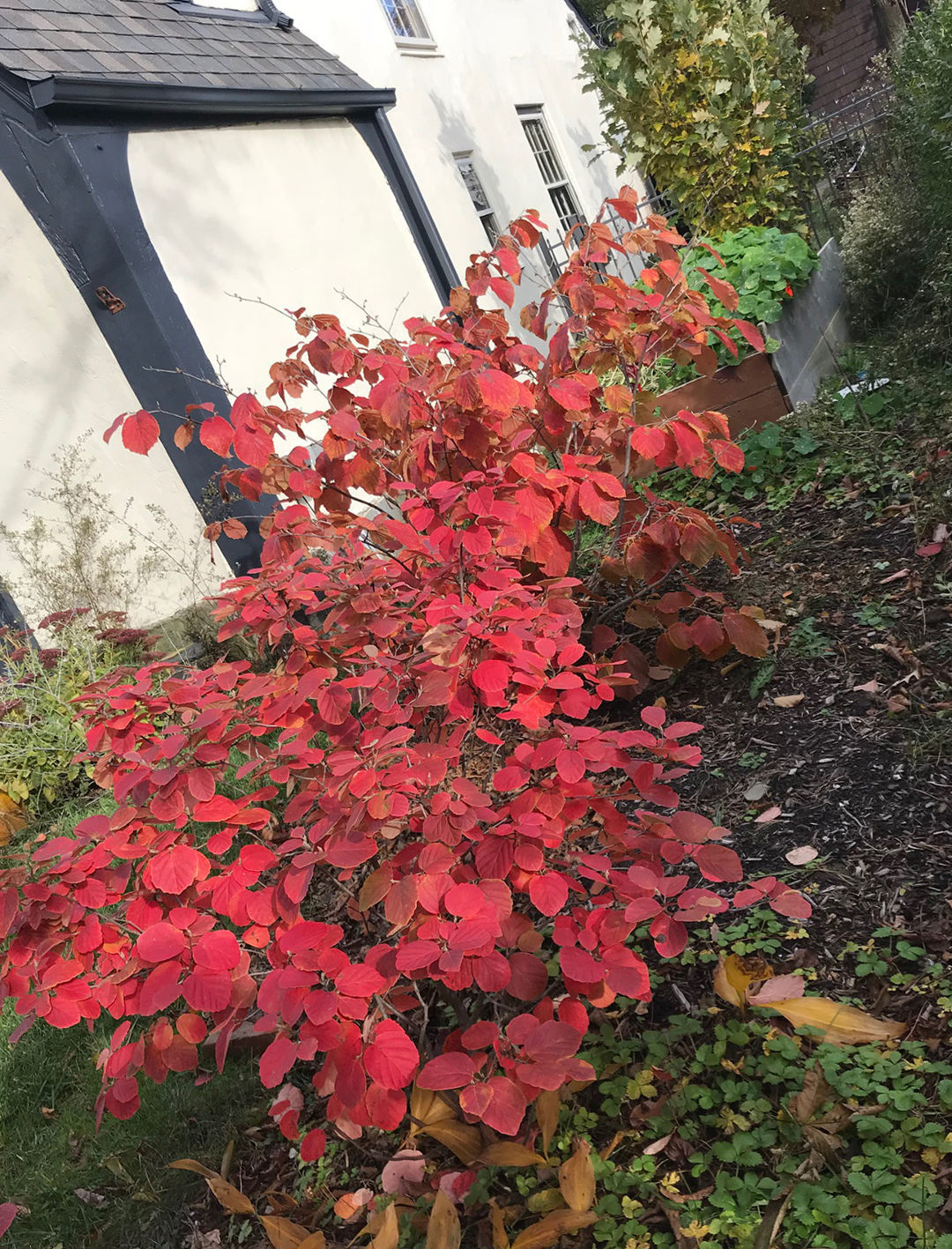 I am hoping to get people to stop planting so much invasive burning bush here, so this fothergilla (Fothergilla 'Mt. Airy', Zones 5–8) is a little demonstration of another way to get that fall color.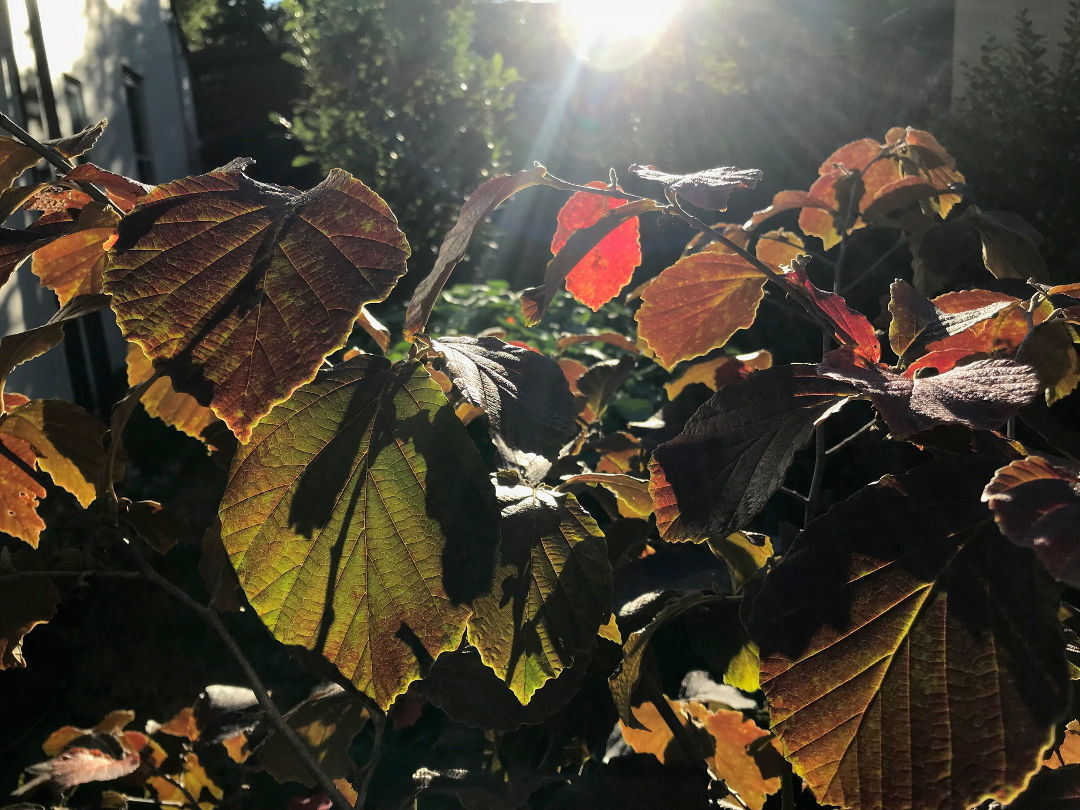 More fall color from a witch hazel (Hamamelis × intermedia 'Diane', Zones 5–9).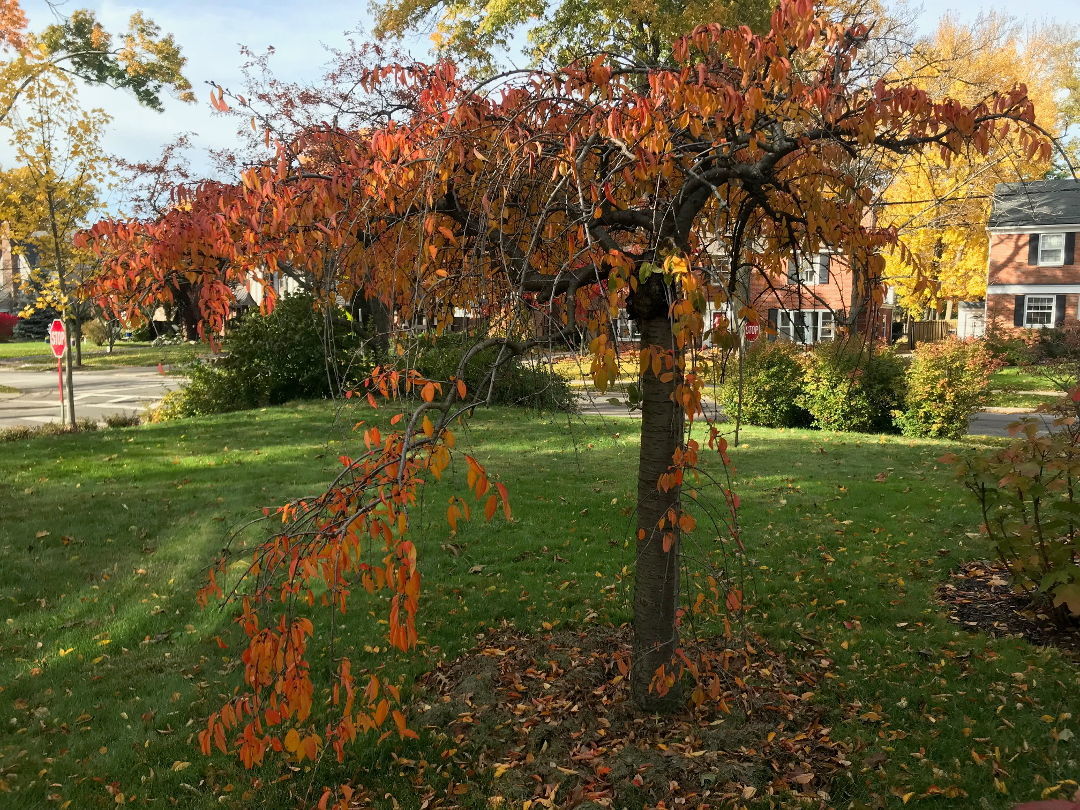 I would never have planted the weeping cherry, and I almost took it out early on, but it has its moments. This is one of them.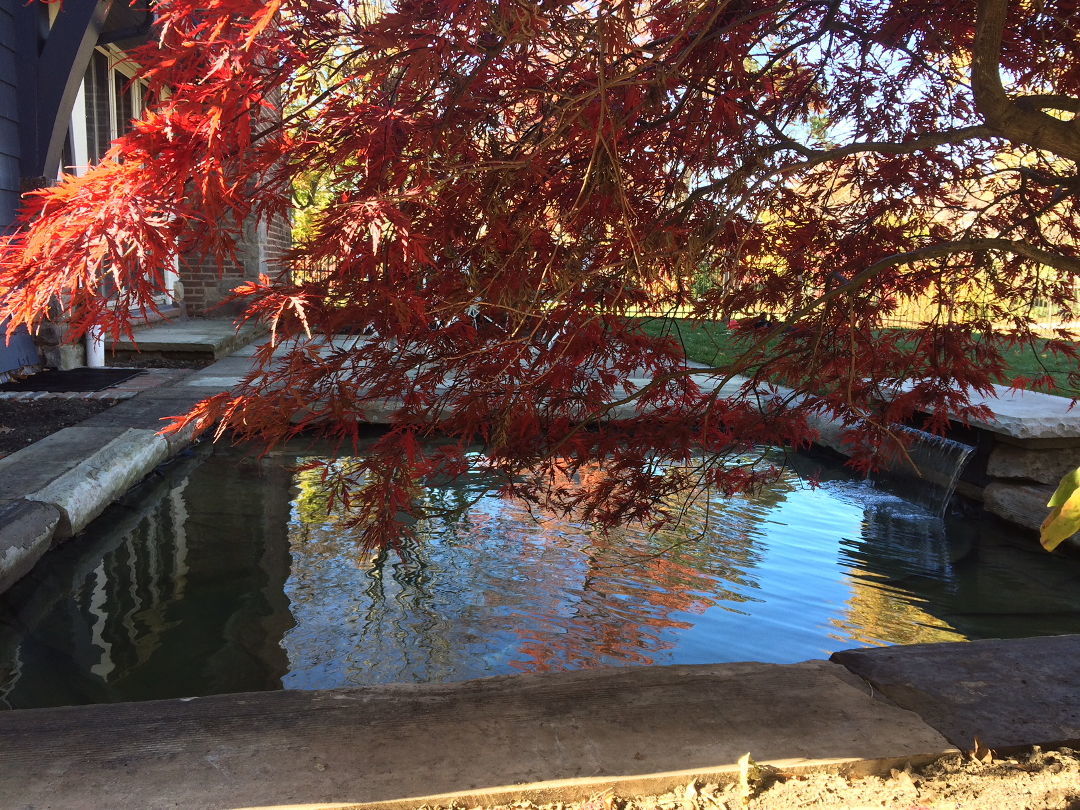 This maple was here when I moved in, and I think there are much nicer varieties out there. But when I decided to rebuild the pond, it lived through the construction. So it gets to stay. Maybe someday, somewhere else, I'll put in a full-moon maple, which is the one I've had my eye on for a while.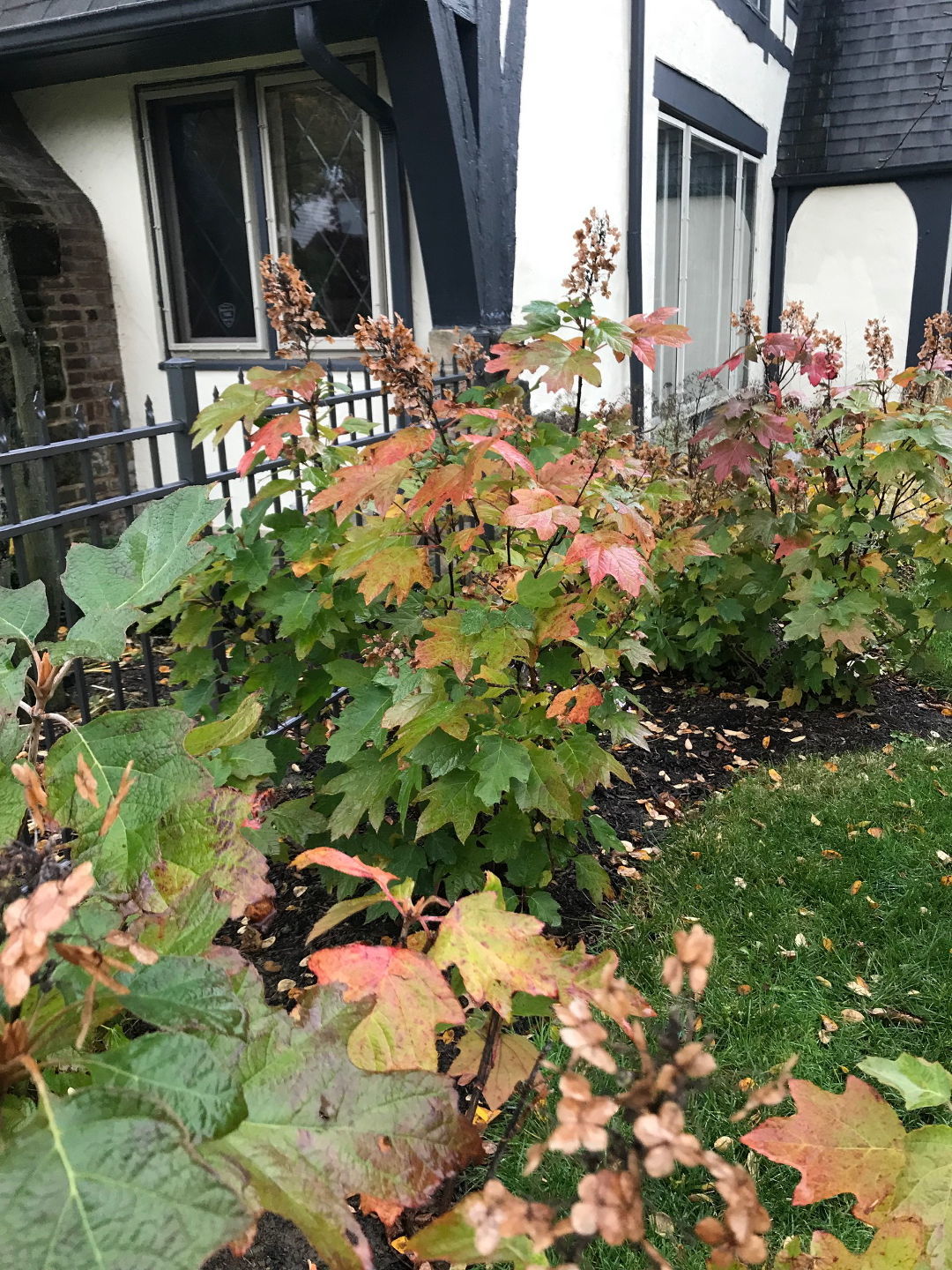 This oakleaf hydrangea (Hydrangea quercifolia, Zones 5–9) is another fall color plant that is so much better than burning bush—and you get blooms, too! Deer don't eat mine, because my German shepherd puts them off. Gardening with German shepherds is a whole other topic.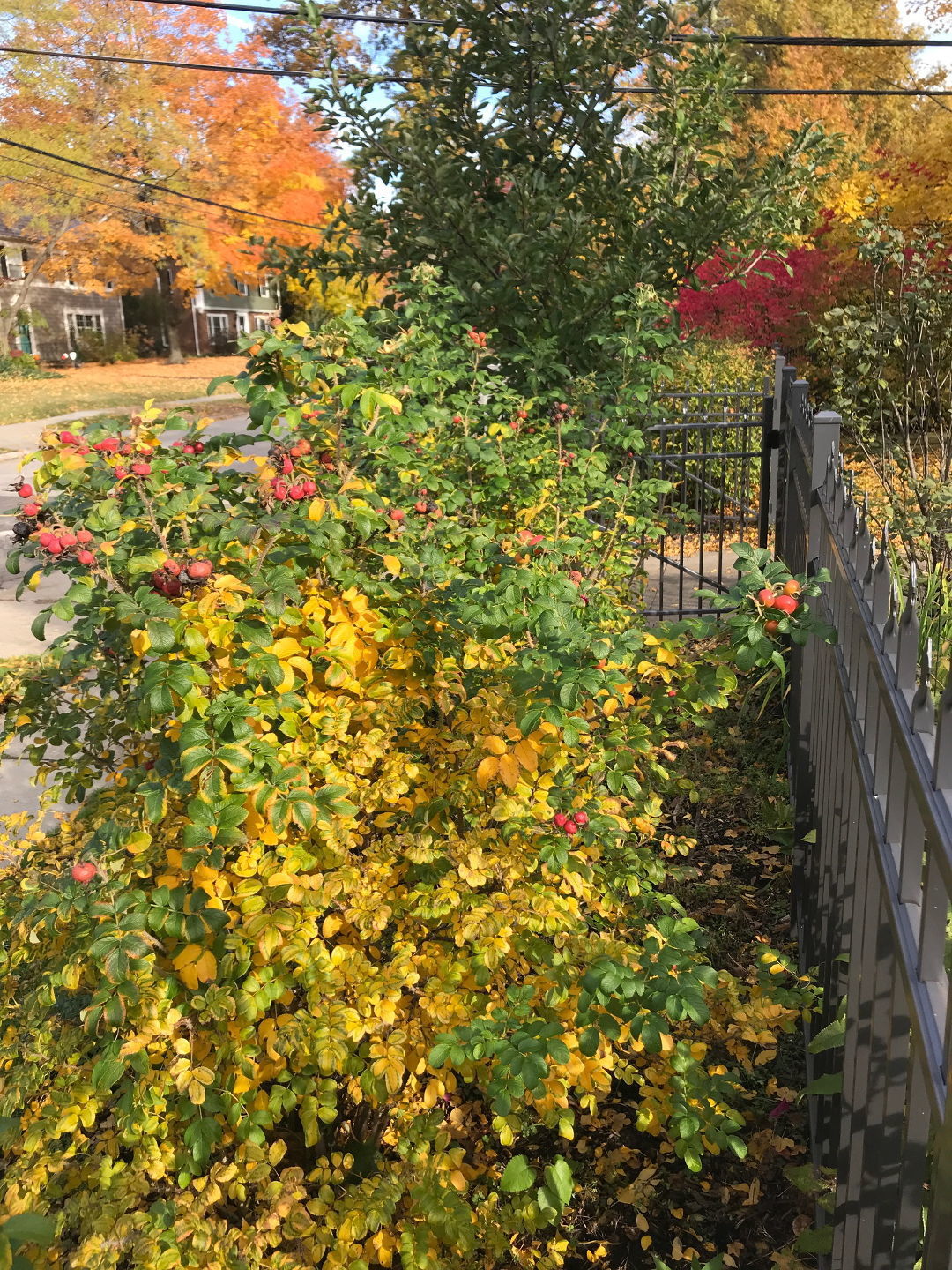 This is a mixed pink and white rugosa rose (Rosa rugosa, Zones 2–9) hedge. Deer don't bother it, it blooms sporadically all summer (more if I get in there and deadhead), it smells great—and it is sprouting all over and getting denser, which is an unexpected bonus.
Have a garden you'd like to share?
Have photos to share? We'd love to see your garden, a particular collection of plants you love, or a wonderful garden you had the chance to visit!
To submit, send 5-10 photos to [email protected] along with some information about the plants in the pictures and where you took the photos. We'd love to hear where you are located, how long you've been gardening, successes you are proud of, failures you learned from, hopes for the future, favorite plants, or funny stories from your garden.
If you want to send photos in separate emails to the GPOD email box that is just fine.
Have a mobile phone? Tag your photos on Facebook, Instagram or Twitter with #FineGardening!
You don't have to be a professional garden photographer – check out our garden photography tips!
Do you receive the GPOD by email yet? Sign up here.